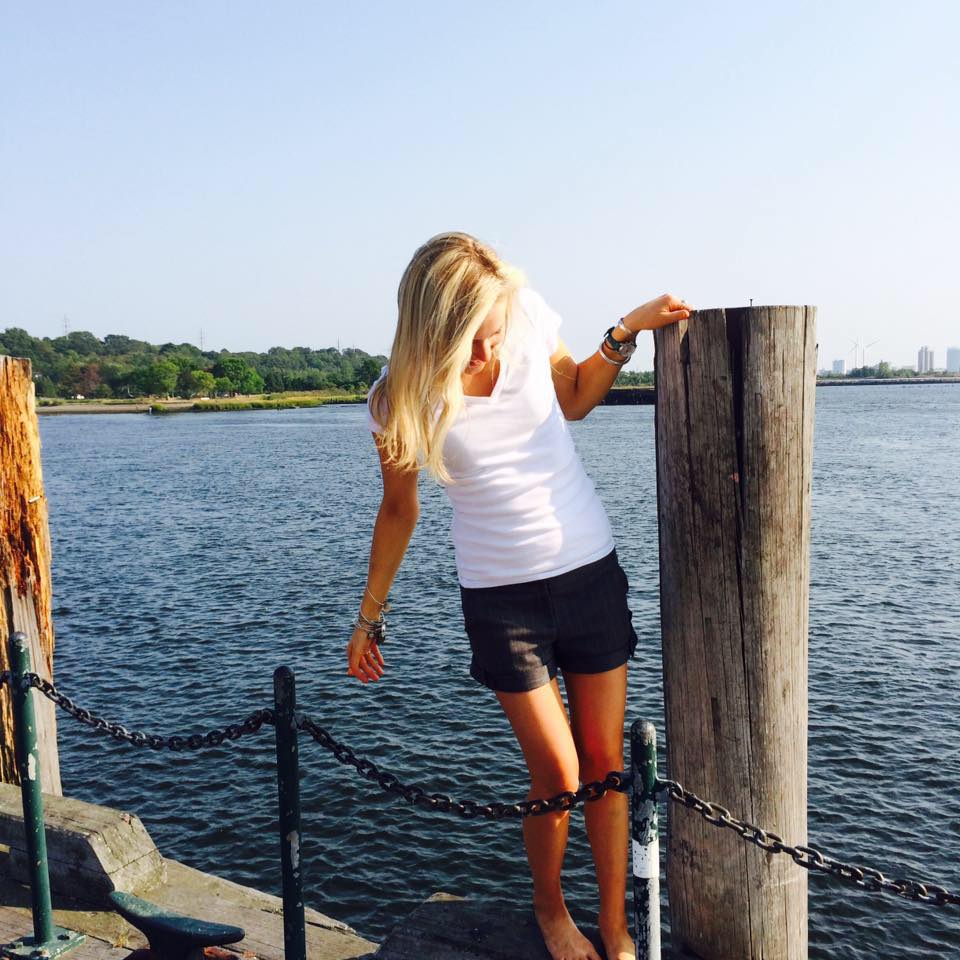 I've always had a passion for health and nutrition. Ever since I was a little girl, I've always been fascinated by FOOD. But sadly, I didn't always approach food in a healthy, balanced way. My hearty appetite for salty snacks and sweet treats began to get the best of me. When I was in high school I was lured into low calorie, unsustainable diets. The media portrayed 'fad diets' as glamorous and fashionable and the only way to lose those unwanted pounds. My goal was to be thin and fit. But I was so uninformed that I actually believed the key to getting there was to eat hardly anything. Well, little did I know that eating TOO little leads to eating TOO much… and then TOO little again… Pretty soon I found myself out-of-balance and heavier than ever!
Trapped  in an unhealthy cycle, I eventually decided to 'just forget about it!' I was done with dieting! As a follower of Jesus Christ, I knew that my unhealthy relationship with food was not only dishonoring to my body, but also dishonoring to God. I thought and prayed about it and did lots of research. I decided to QUIT dieting and simply learn how to "eat well." Something amazing happened! I no longer obsessed over food. I finally found BALANCE and I actually began to lose weight in a completely maintainable sustainable way! I ended up losing 35 pounds over the course of a year and a half.
I learned that lasting weight loss really requires baby steps, realistic goals and lifestyle changes. As someone who has lost almost 40 pounds (and has maintained that weight loss for 4 years) I know what works (and what doesn't!) when it comes to healthy weight loss.
Cue Hello Healthy Eating! One of my favorite sayings (and the tagline of this blog) is, "…because eating healthy makes you happy!" Learning to eat well is a challenging process, especially if you've struggled and dieted before, but the rewards are SO worth it!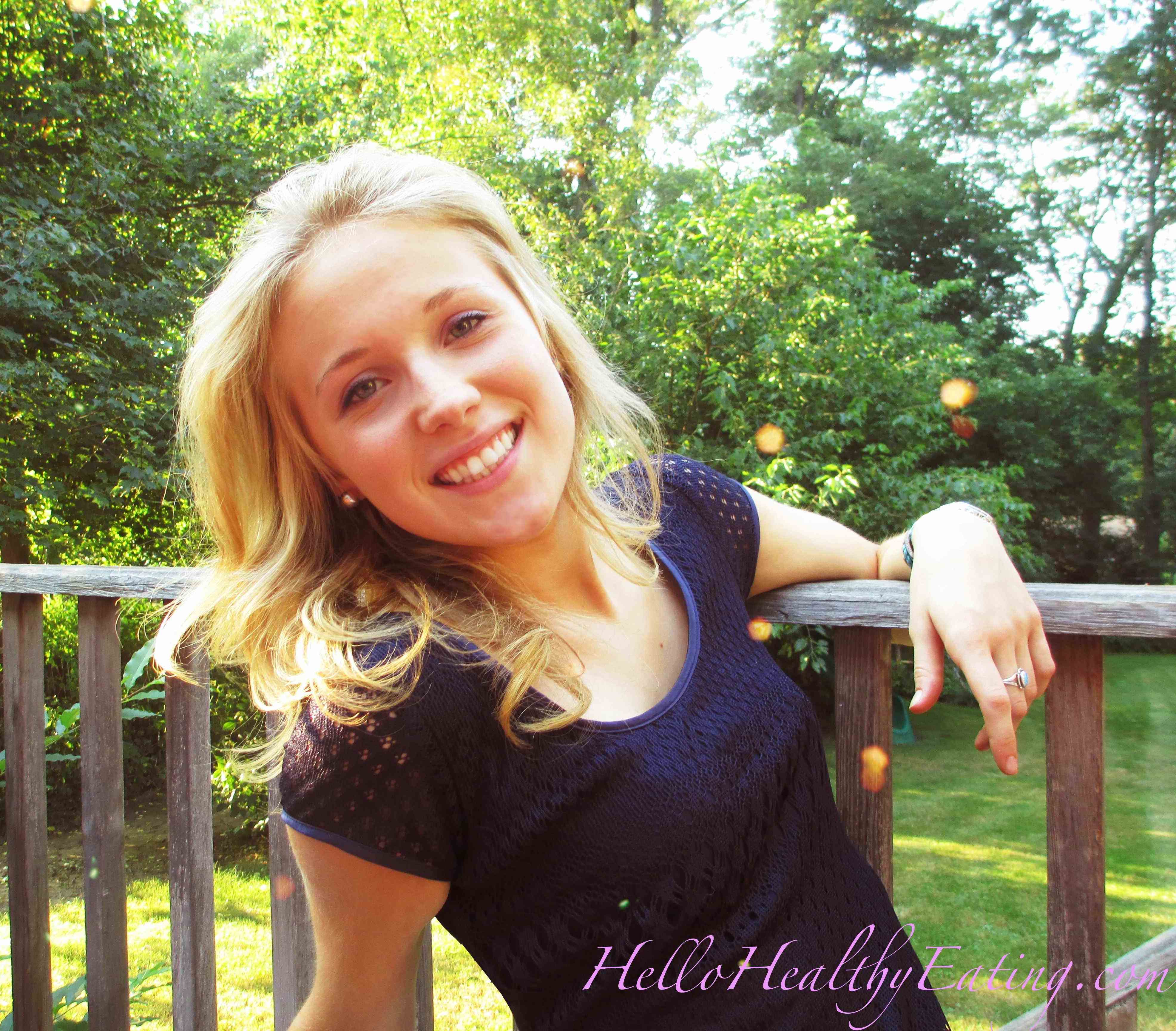 If you know me, you know that while I believe the best diet is a BALANCED one, you also know that I eat gluten-free, dairy-free and soy-free. It's a fairly restrictive diet, and this is NOT by choice. I love pizza and yogurt and tofu and Quest bars and ice cream and all those tasty treats I can no longer enjoy… they just don't love me back!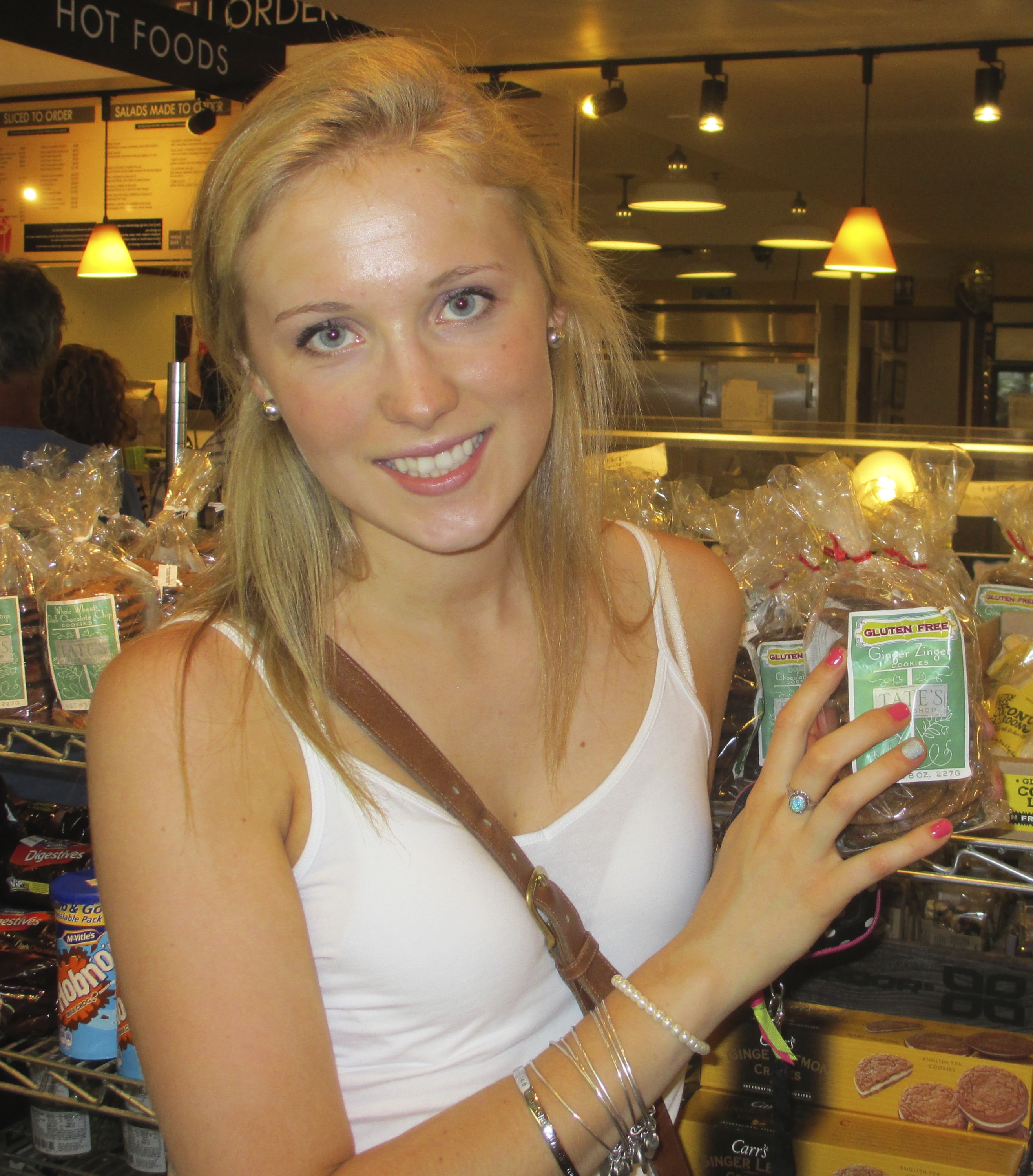 I've been gluten free for almost 3 years now because of a food intolerance that left me feeling sick. Before I went g.free I was chronically fatigued, extremely sensitive to cold, and I just felt 'off.' I went to lots of doctors because I developed Amenorrhea (no period for a year and a half), my nutrition levels were low (according to many blood tests), I had low levels of T4 and antibodies attacking my thyroid (a sign that I would eventually develop hypothyroidism). I also had extremely brittle nails with horizontal ridges on them (a sign of nutrition deficiency) and horrible eczema covering both my ears. All these seemingly unrelated symptoms pointed to a Gluten Intolerance. I decided to nix gluten from my diet and I actually began to feel better in just a few days! Four months later my period came back! My nails began to grow in stronger and longer and I watched as my eczema (that I used to treat with harsh topical creams) disappeared! I saw first-hand the power of food. I was in awe!
Since going g.free I've had some other bad reactions to dairy and soy. I sometimes end up with an upset tummy the size of a beach ball, horrible digestive issues, and daily stomach aches. For these and various other reasons, I cut out these common allergens as well.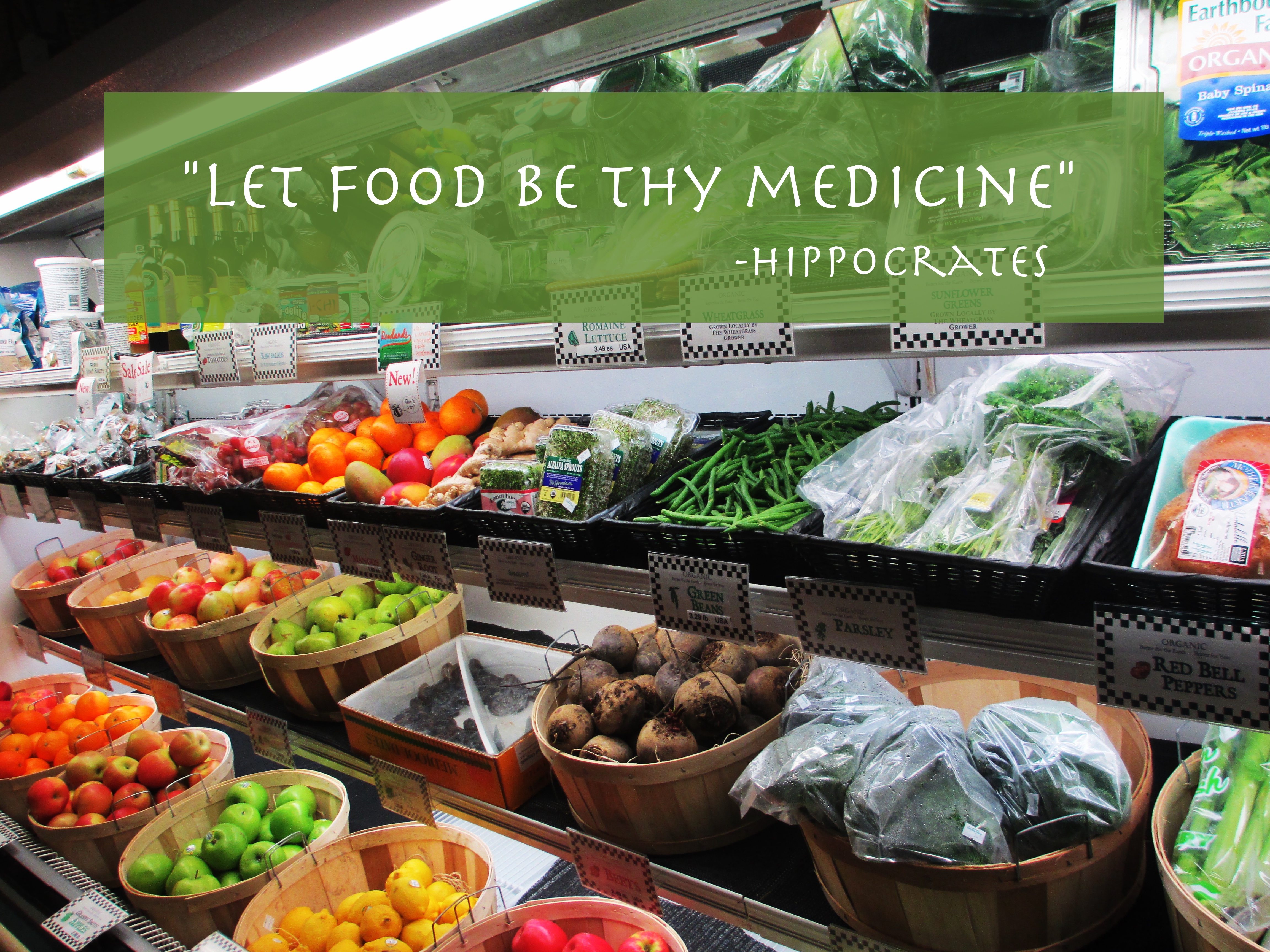 So here I am! Gluten-free, dairy-free, soy-free and still eating balanced! I've eaten this way for so long now that my taste buds and sensitive tummy actually prefer the most basic unprocessed foods. The closer I get to nature, the better I feel… just the way God intended for us to eat! Some of my favorite staples?! Naturally sweet sweet potatoes! Plain whole grain oats (which I flavor with fresh apple chunks and robust cinnamon). I also LOVE crunchy carrots (I eat them so often that my hands turn orange!) with creamy hummus (pumpkin hummus is my fave). I enjoy local eggs for a hearty protein punch and lentils for some plants based protein (hello balance)! I get my Omega 3s from savory salmon and I can't even imagine a day without spinach. I nosh on ripe tomatoes and I adore avocado. I sip green smoothies on hot days, and cinnamon spice tea with almond milk on chilly days.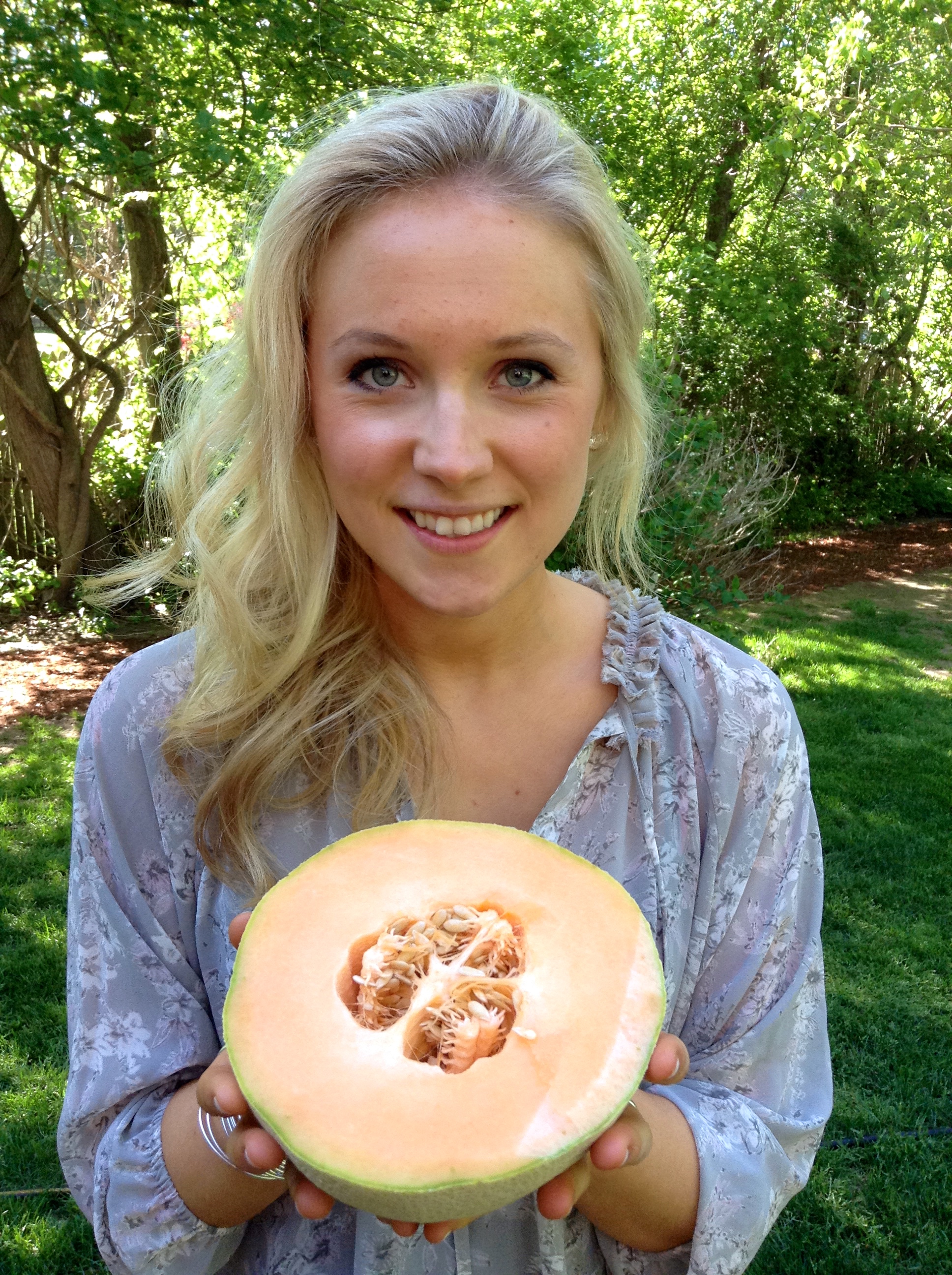 Who needs processed sugary candy when you can enjoy nature's candy… fruit! Crisp fall apples, sweet summery strawberries and plump green grapes! I can't forget cantaloup (my absolute favorite fruit!) And I satisfy my sweet tooth with a bit of organic salted (yes, salted!) dark chocolate or a scoop of coconut milk ice-cream!
Just because I can't eat certain things doesn't mean I don't eat well. I'm all about BALANCE and my food intolerances have actually caused me to eat incredibly healthy, completely natural things. And guess what?! I love it! My taste buds have changed and I honestly feel SO much better than I used to! After all, eating healthy makes you happy, right?! The healthier you eat, the better you feel and the better you feel, the healthier you want to eat. See that healthy cycle? No deprivation here! …but you don't have to take my word for it, give it a try yourself. Browse my blog and try new some of my favorite superfoods, checkout the best vegan snacks, and my favorite ways to stay motivated. Ditch the diets and say HELLO HEALTHY EATING …because eating healthy makes you happy!