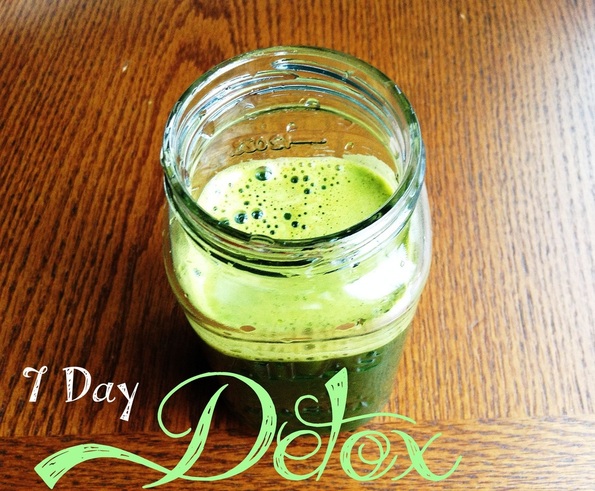 Hey everyone!! I hope you're all enjoying the lovely weather this weekend! Today I wanted to tell you all about a little health plan that I have created! I am not a Nutritionist or a Dietician (yet!!)... but I have done my 'fair share' of research in regards to nutrition. I always like to be my own 'guinea pig' when it comes to discovering what works and what doesn't work for eating right and feeling great. Anyway, I decided to create my own 7 Day Detox Plan!!
What is a detox? Well, in theory, it's a time to get rid of all the toxins and junk in your system... but I view it as a way to reset your tastebuds and kickstart your healthy lifestyle. Honestly, I wish I could tell you that I eat healthy 100% of the time... but I'm human and I don't! So I view this little detox as a gentle way to kick myself back in gear!
If you know me, you know that I am
not
about starvation and deprivation... NOPE! I'm all about moderation! But sometimes you need to be a little extra disciplined, so here is my answer!! Unlike most juice fasts which claim a host of benefits, this Detox is realitively relaxed and it still fuels my body with high quality nutrition. Without further-a-do, here's the plan:
Each day you get to eat breakfast, lunch, an afternoon snack, dinner, and a bed time snack. (I don't believe you should ever have to go to bed hungry).
Start your day off right with a nutritious breakfast! Are you in the mood for protein? Have a savory egg omelet filled with veggies and sprinkled with a bit of low fat cheese and tomato salsa! Need something sweet? How about a bowl of plain greek yogurt sweetened with raw honey and topped with mixed berries and crunchy granola? Need something filling? Try a bowl of stovetop oatmeal mixed with natural peanut butter and a chopped banana! Whatever it may be, make sure your breakfast is balanced, nutritious... and delicious!
For both snacks, you should drink a fresh smoothie! Think of this as 'spring cleaning' for your body. Fresh smoothies filled with nutritious fruits and veggies detoxify your system and bring vitality to your step! Seriously... it's AMAZING what a few good green smoothies can do for your health! Watch your skin begin to clear up, your energy start to soar, your mood balance, and your eyes glow with good health!
For lunch and dinner you eat a salad everyday. I'm not talking about a wimpy, measly, little salad with no dressing that leaves you starving twenty minutes later. Instead, you should eat a big, beautiful, nutritious salad filled with fresh garden veggies, creamy avocado, savory salmon, grilled chicken, smooth hummus, roasted red peppers, crunchy walnuts, sweet craisins, feta cheese, olive oil or balsamic vinaigrette... or a combo of different toppings like the salad pictured below! Also... feel free to eat a fresh fruit salad for dessert!
So that's my plan! I'm home for spring break and I want to make the most of my time! I want to sleep late, catch up with old friends, hang out with my old dog and 'kick start' my healthy eating for spring. I've been covered up in bulky sweaters, cozy flannels, and warm stretchy (very stretchy) sweat pants. Unfortunately, these fashion trends don't transition well into the spring/summer fashion trends. I want to try this little 7 day detox so that I'll be all ready to go back to school feeling my best!

In addition to eating right, I'm planning to do 30 minutes of walking or yoga/ Pilates each day! These are light, simple exercises that make me feel great!

So feel free to check back in over the next week to see what I've been noshin' on and hear how the week is going!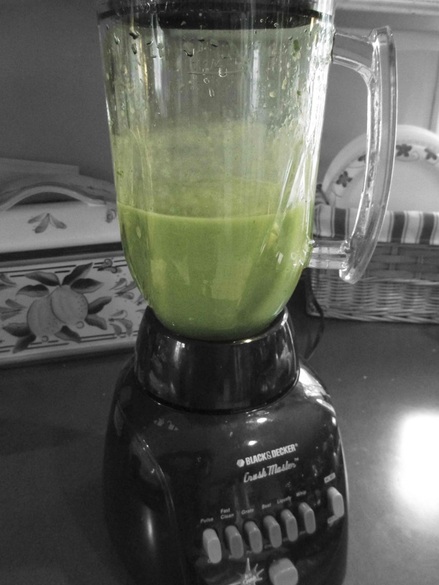 What do you guys think?! Do you plan to try any 'health kicks' to bring on Spring?! Any tips I should know as I begin my 7 Day Detox?! I'd love to hear your thoughts!