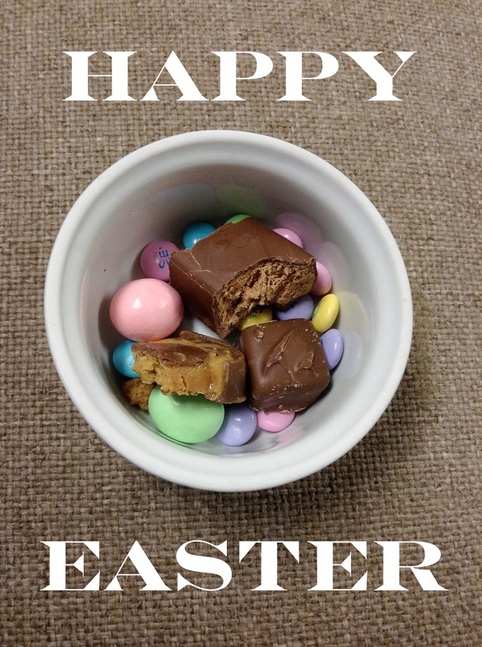 Happy Easter everyone! I hope you're all enjoying this lovely spring weekend and that you're able to celebrate this special holiday with family and friends! Today I wanted to talk a little bit about the true meaning of Easter. I am so blessed to personally know my Lord and Saviour and I can't NOT say how thankful I am! I am a sinner, like everyone else in this world, and I don't deserve to go to Heaven when I die. God is too holy to allow sin in His presence, so He had to provide a way to cover that sin. Two thousand years ago, God sent His son, Jesus Christ, to die on a cross to save people from their sins. Three days later He rose again and conquered death!! Jesus Christ offers this free gift of salvation to all who believe in Him!

John 11:25-26
Jesus said to her, "I am the resurrection and the life. He who believes in me will live, even though he dies; and whoever lives and believes in me will never die.

I hope that you accept this free gift this Easter and that you can truly experience the real and amazing reason we are celebrating it! It is sooooo much more than cute baby bunnies, baskets of candies, and new beginnings.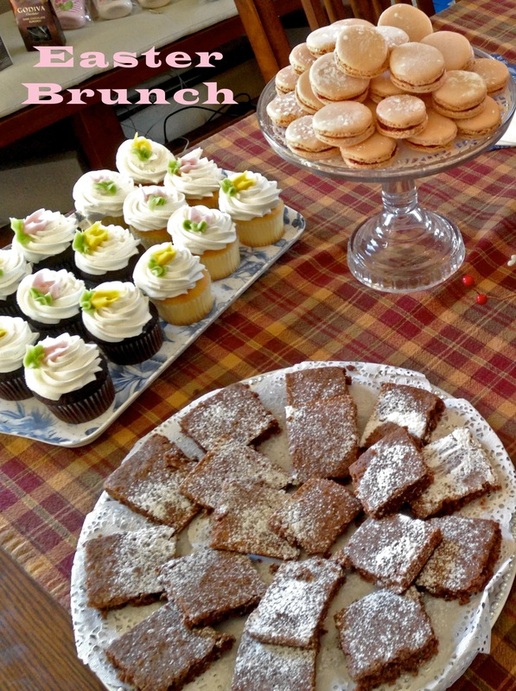 On another note, I hope that you didn't forget to enjoy your favorite treats this Easter weekend! A healthy lifestyle is all about balance. So go ahead, treat yourself to a delicate little macaroon, a gorgeous chocolate cupcake, or a handful of colorful jellybeans. Just make sure you sit down and enjoy every bite! Make it an 'experience'... savor the flavor, and whatever you do, don't just scarf it down!

Now it's time for the Health Plan:

... after Easter's over, it's another story! (Don't worry! I already ate my chocolate Easter Candy!! My Easter Bunny (mum) sent me treats earlier this week.) For now, I want to tell you about a little 'healthy eating plan' of mine!! I was recently reading through some of my old blog posts and I came across a 21 Day Sugar Fast I did at the beginning of the year. After reading it (on a rather bloated tummy) I decided I want to do the fast again!! I know, I know... I'm all about balance... this whole blog is based on the idea of balance... but at the same time, this blog is also about nourishing yourself. I'm not saying that sweets can't be included in a healthy balanced diet (because I certainly believe they can be!)... but every once in a while it's nice to give your body a break!! And a 'health kick' is just the way to get started!

So here's my plan: I plan to go 3 weeks without processed junk foods/ sugar (ie. no more Snickers, Hershey's, Junior Mints or Reese's... Can you tell I love chocolate?) No more chips/ Cheetos/ buttery popcorn (that won't be as big of a problem because I'm not too fond of those foods anyway). I also plan to cut out artificial sweeteners, like Sugar Free Chocolate Pudding and Crystal Light (which I don't usually eat, but I sometimes do.) That being said, I can still eat sweets, but just healthy sweets! Like fresh fruit smoothies, apples, frozen bananas and even a bit of dried fruit and honey in my Greek yogurt! I'm super excited about this... Instead of seeing it as restriction, I choose to see it as a 'challenge' to fuel my body with the best foods possible!!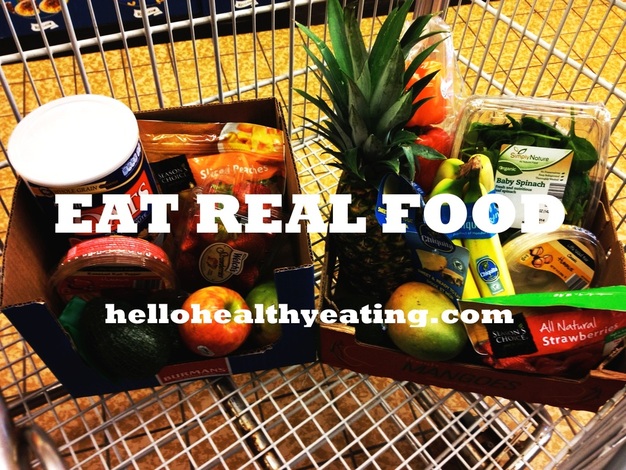 Here is a link to the original 21 day fast:
http://www.hellohealthyeating.com/1/post/2013/09/21-day-fast.html
It's going to be hard... but I can do all things through Christ who strengthens me!! For me, the plan starts on Sunday, April 20, 2014 and goes until Sunday May 11, 2014. I will keep you guys updated on my progress throughout the process!! I am really looking forward to this and I feel like it's just what my body needs at this point! I know it will be hard, but it will be worth it. After all... "Nothing tastes as good as being healthy feels!"
...but, I could use your help!! Trust me when I tell you I DON'T have iron will!! (That's why I need to do this in the first place!) I could use any advice/ hints/ tips and tricks that you guys could offer me! You are all such supportive readers who mean SO much to me! That's the purpose of this post! I know the only way I will actually follow through with this plan is to tell all of you... so that you will keep me accountable to it!
Now it's your turn! Any advice? Have you ever done a health kick? Any tips to kick the cravings?!

Thanks so much and I look forward to hearing from you soon!