So, what have YOU been eating lately? Today I wanted to share all the delicious foods I ate in a day. I'm definitely a 'meal person' which means you won't ever find ME skipping breakfast, lunch or dinner. I usually enjoy a little snack in the afternoon, as well as a small (healthy!) treat at night. I try to add variety to my diet, but I must admit, I do have a lot of go-to favorites. Let's start with brekkie.

Breakfast is my FAVORITE meal of the day (I even ate it for dinner last night)! I wake up every morning craving good, old fashioned breakfast food and a cup o' joe. This morning, as usual, I started with some fresh fruit. I almost always include fruit at brekkie to quench my AM thirst. I enjoyed some plump grapes and sweet red raspberries. They're not exactly in season right now, but my mom splurged on a container of these lovely treats. (Aren't moms great?) I toasted up a slice of gluten free whole grain bread with PB2 + honey and I added an egg for protein. This is one of my go-to breakfasts. It's nourishing, balanced and satisfying (but not too heavy) and it keeps me energized for the day ahead.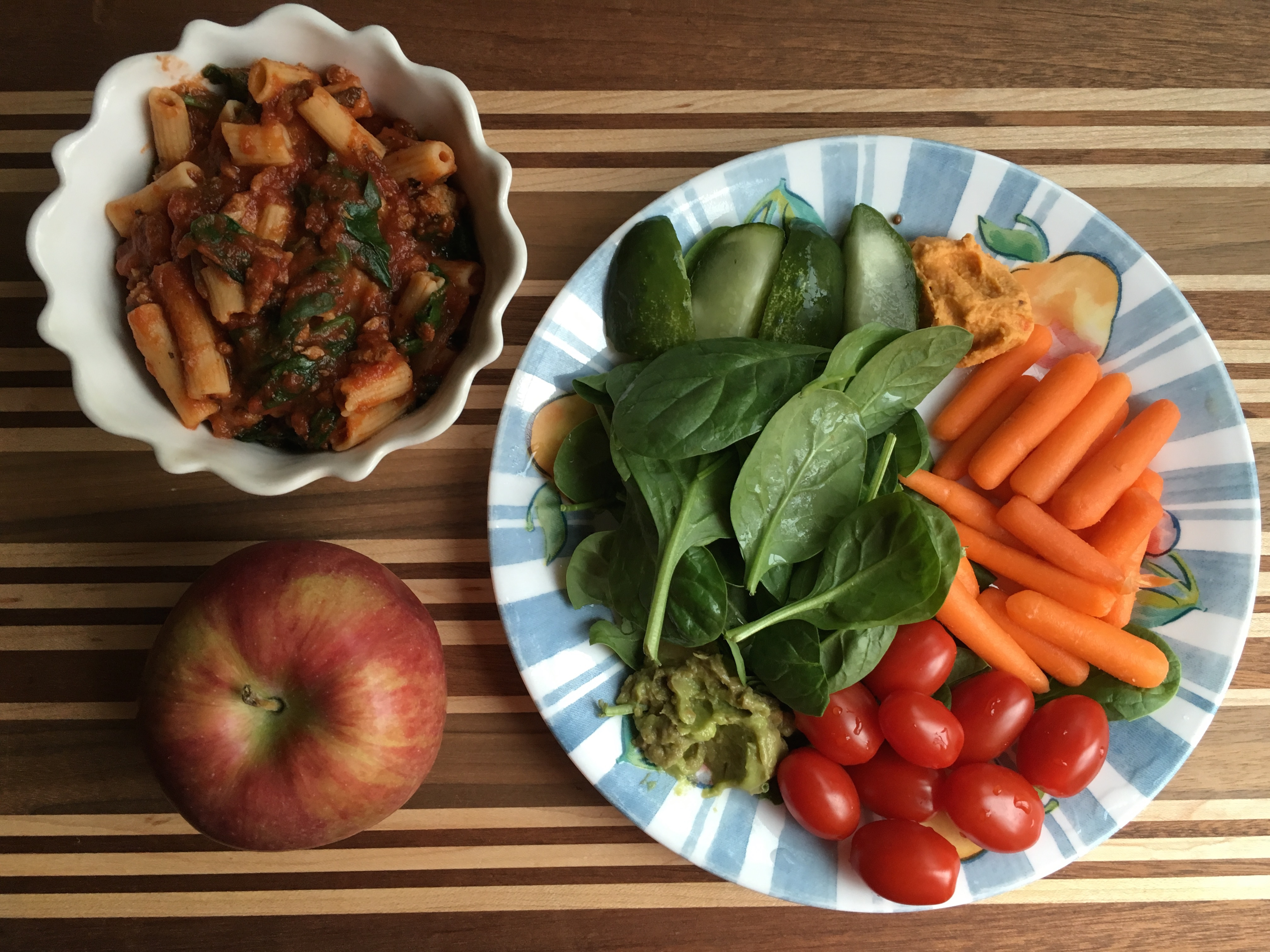 Lunch time! I'm always hungry again by lunch. I make sure to fill up on fiber-rich veggies. Today I had spinach with lemon juice and a dab of guac, some carrots and cherry tomatoes with hummus, and a few pickles for extra flavor. I enjoyed some gluten free chickpea pasta with turkey meat-sauce for protein, and I snuck some spinach in for extra nutrition. I also had an apple with my meal (you know what they say about an apple a day!)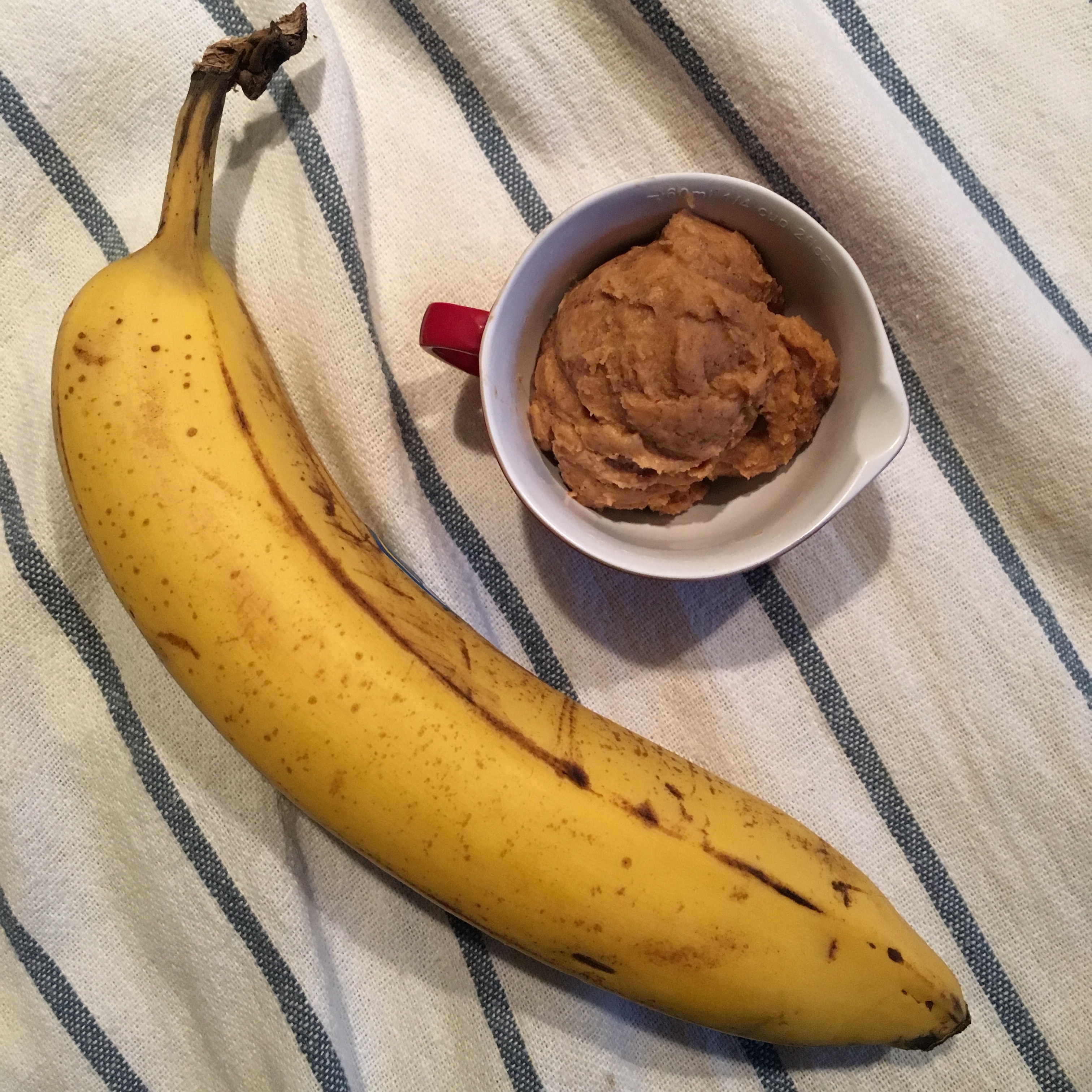 Snack time is my fave! Come 4pm my tummy is grumbling for some more fuel. This is one of my go-to snacks and I eat it almost everyday. I enjoy a naturally sweet ripe banana (the riper bananas are easier on your tummy and they promote healthy digestion). I paired this with some PB2 (powdered peanut butter) for extra protein to keep me satisfied.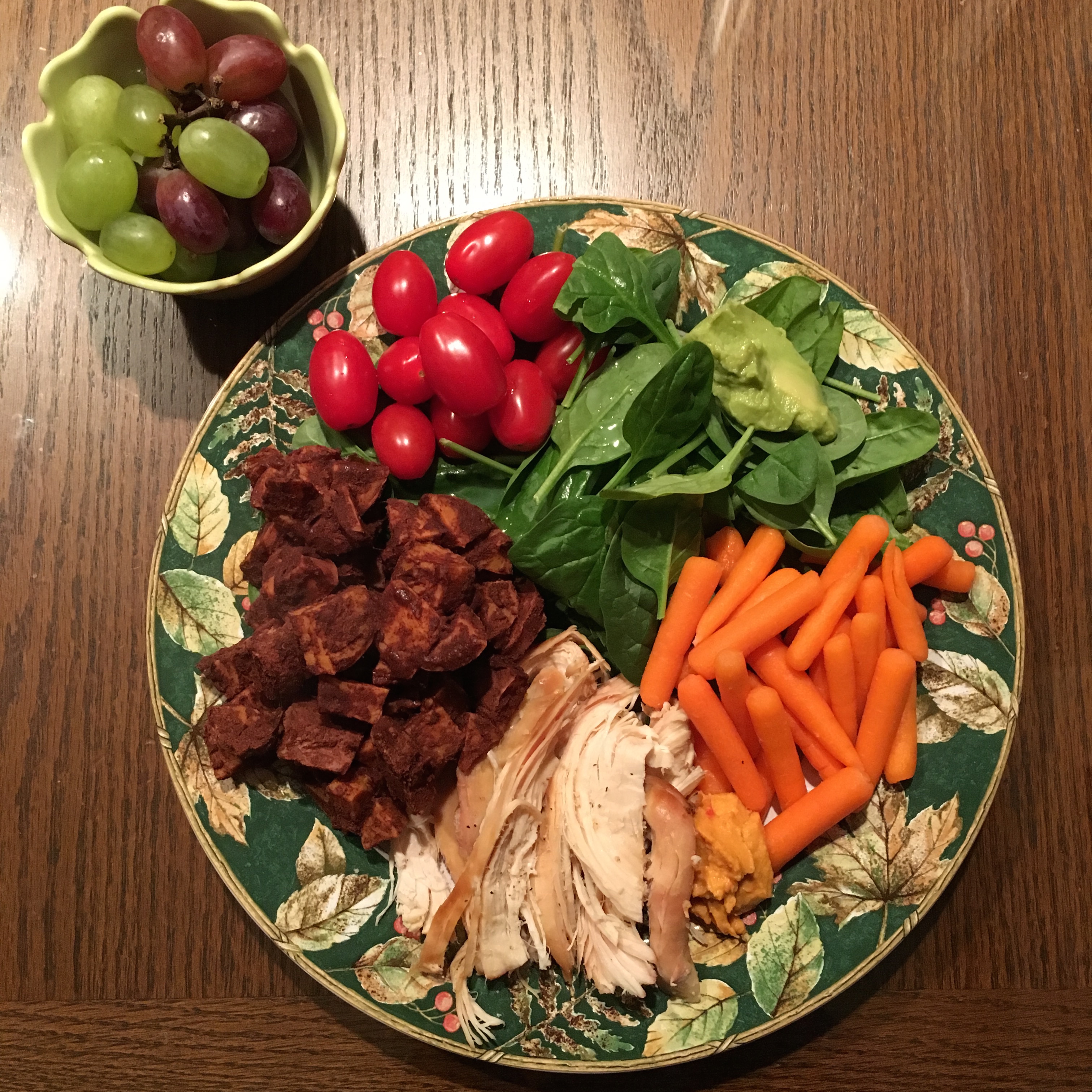 Dinner time. Check out that festive plate! Is it just me or are you all 'hyped for the holidays'? I'm so excited for Christmas that I'm already whipping out the seasonal dishes and Christmas tunes. I've already saved the 'Home Alone' soundtrack and songs from the Nutcracker ballet on to Spotify. Don't judge. I'm just too excited! Anyway, dinner was more veggies with guac and hummus (just like lunch) and some rotisserie chicken for protein. I threw in a side of extra-cinnamony baked sweet potato chunks + some naturally sweet grapes for munching!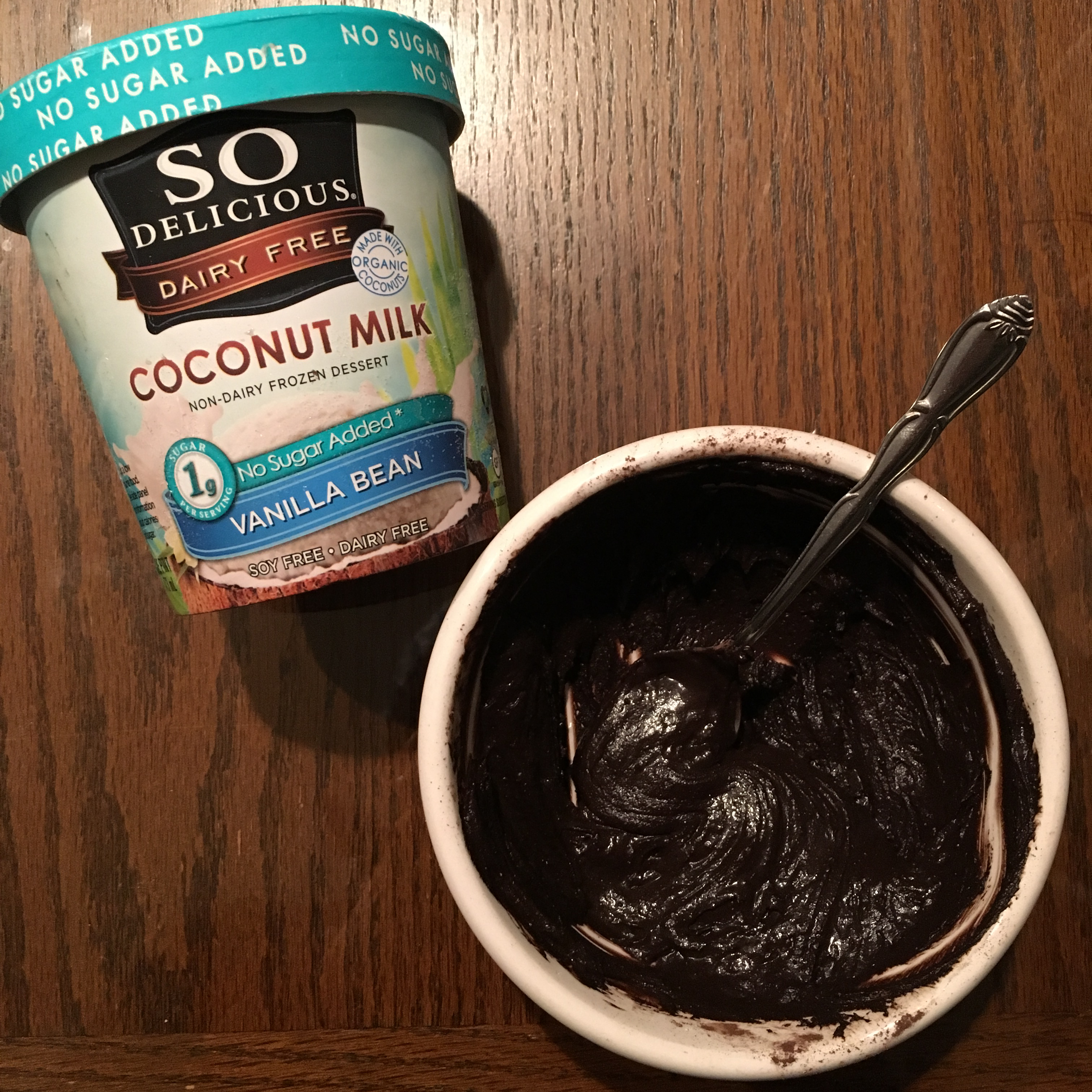 Treat time! I'm all about that balanced life… and who says that sweet treats can't be healthy?? I whipped up some g.free, vegan, low calorie "fudge" (I'll post the recipe on my blog or Instagram soon!) and I paired it with a scoop of No-sugar-added coconut milk ice cream. Seriously, one of my favorite desserts ever. SO satisfying… and yet so healthy!
So that was my day. How about you? Do you have any favorite 'go-to's' when it comes to breakfast, lunch and dinner?