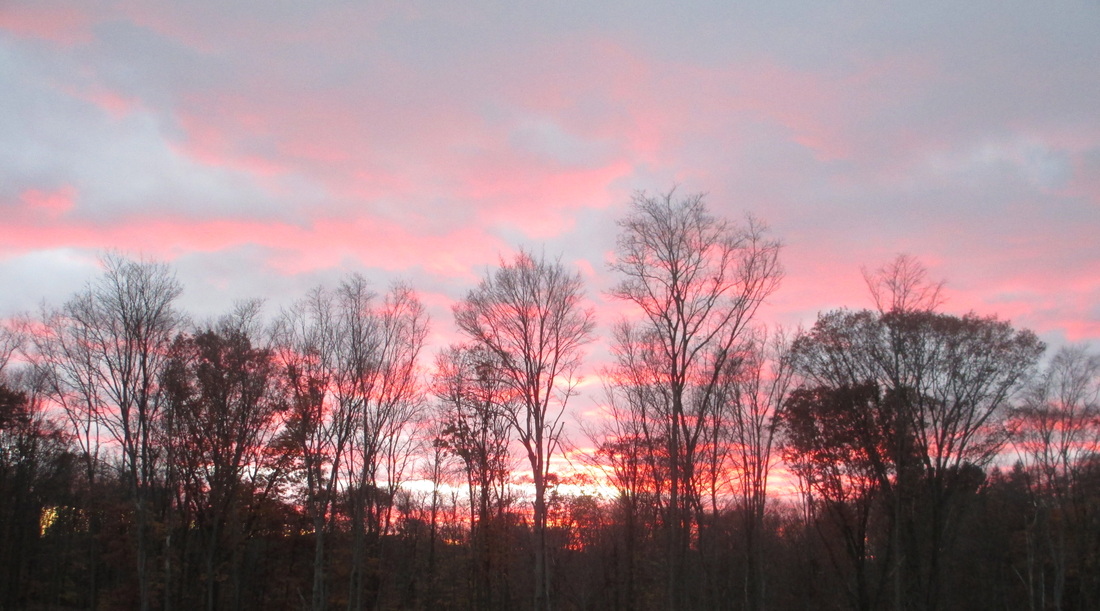 Cold… Chilly… Windy… FREEZING!  As the weather cools down and we transition into late Fall/early Winter it's all too easy to focus on the negative aspects.  We long for Summer heat and Spring sunshine again… especially with the time change that happened last Sunday!  As I walk out of my three o'clock class now I see the sun beginning to set.  I pull my hat down over my head and wrap my scarf a little tighter.  Come dinner time it's pitch black!
But today I want to be THANKFUL for the beauty that comes with chilly weather!   Just look at the picture above… 'Salmon Sunsets' are my favorite!!  The masterpiece of God's handiwork reminds me of the beauty each season brings.
Think about all the amazing aspects of the chilly weather.  Hot tea, hot cocoa and warm soup!! Furry mittens, classic pea coats and cozy boots on a chilly day!  There are so many lovely things that go hand-in-hand (mitten in mitten) with the cooler weather!  So next time your running between classes, running errands, zipping off to work or simply walking in the cold fresh air, think about all the beauty this new season brings!!

How about you guys?  Are you looking forward to cooler, wintery weather?