Hey guys!!  I hope that you're all enjoying a great week.  Today, for THANKFUL THURSDAY I wanted to focus on this special holiday season.  I absolutely LOVE the holidays!  From Thanksgiving to Christmas to New Year's… it's all so cheery and bright!  Is it just me or does it seem like everyone is in more of a jolly, generous mood this time of the year??

So, here we are at the beginning of this festive season in anticipation of all the events that are to come… shopping, decorating, baking, wrapping, and humming along to Christmas songs on the radio… enjoying special times with family and friends… knowing and sharing the TRUE meaning of Christmas.  It really is "the MOST wonderful time of the year!"

Just the other day I went shopping at the mall with my brother and his fiancé.  I was surrounded by Christmas music, seasonal sales, twinkling lights, snow covered trees… even Santa Claus!  Some say it may be a bit early for all these things, but Christmas is actually less than 5 weeks away!  Can you believe it?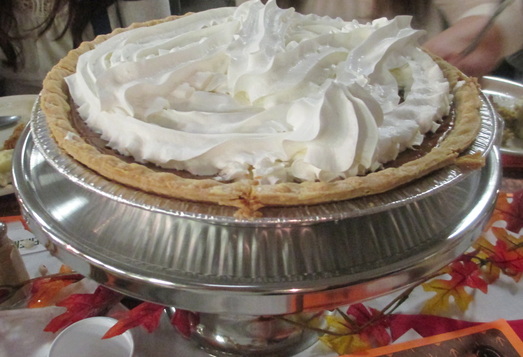 In honor of Thanksgiving, my college hosted a special dinner for the students this week.  It was so great!  The Professors served the students and we got all dressed up to enjoy a very merry dinner!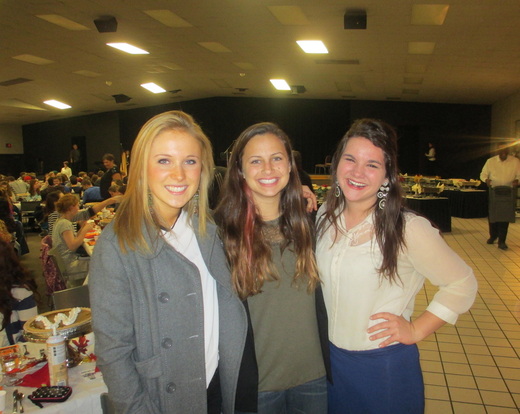 The food was delicious!!  It got me pumped for the REAL Thanksgiving, which is only one week away!  So exciting 🙂  We actually played some Thanksgiving Themed Bingo and I WON… 10 bucks to CVS!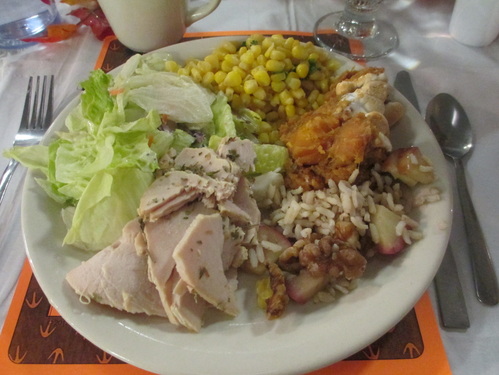 I am so very excited for the Holiday Season and especially for Christmas time!!  In the Bible in John 8:12, Jesus tells us, "I am the light of the world. Whoever follows me will never walk in darkness, but will have the light of life."  So, even if things are not great for you right now… Stress, sickness, sadness… Jesus is still the light of the world!  And He is the reason for the Christmas season.  Remember the blessings you enjoy each day and be thankful… I know I am!

How about you guys?  What are you looking forward to most?  Are you ready for Thanksgiving?