Ecclesiastics 2:24

 reminds me that, 

"There is nothing better for a person than that he should eat and drink and find enjoyment in his toil. This also, I saw, is from the hand of God."

It's officially the "Holiday Season!!" …and I'm loving it!!  From festive, seasonal, flavored hot tea to warm, cozy, colorful sweaters and scarves, here are just a few things that have been making me smile these days!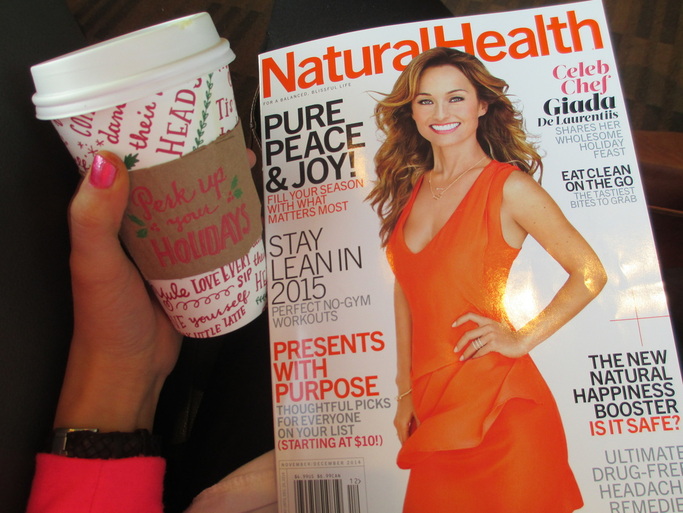 Coffee!! I'm a big coffee drinker!  There's nothing like enjoying a fresh cup (especially when it's so cute!) with a brand new magazine… and a few minutes to enjoy them both!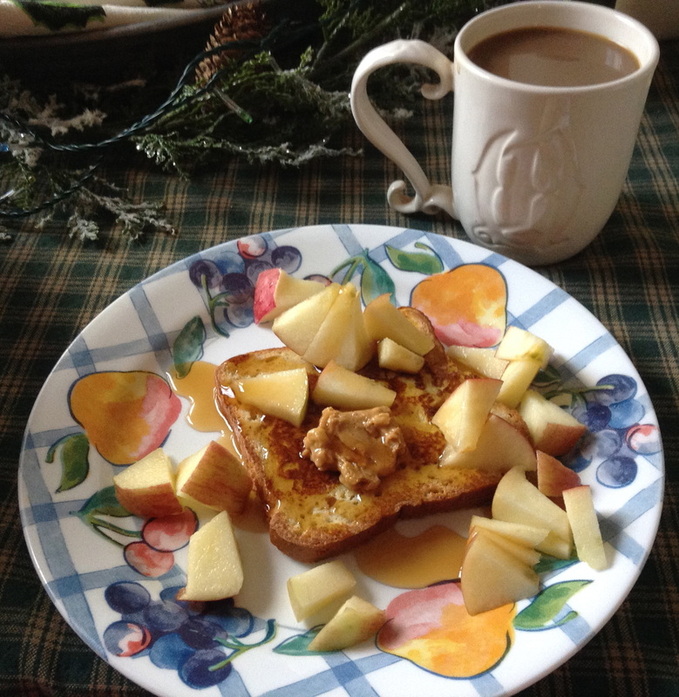 Gluten Free French Toast!!  I've never been much of a pancake/ french toast kinda girl, but over break my mum made delicious gluten free french toast which I enjoyed with some peanut butter, chopped apples and a drizzle of sweet syrup!  It was delightful!  The first piece of French toast I've had in years… but definitely not the last!  YUM!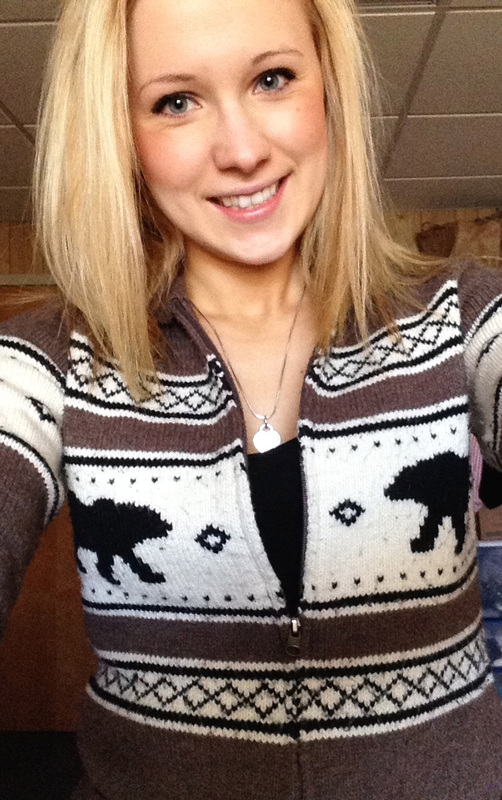 Sweater Weather!!  It's certainly getting colder (which has it's downside) but one thing I love about this time of year is that it's Christmas 'Sweater Weather'!  Nothing beats warming up in a comfy, cozy sweater!  The thicker and more colorful, the better!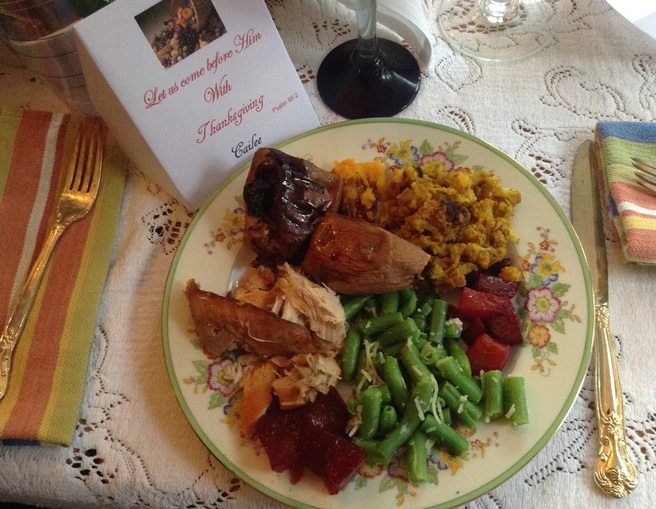 Okay, I know this was a little while ago, but when looking back on my pictures I couldn't help but post one from Thanksgiving!  It was such a wonderful dinner at my grandparents' house.  I loved seeing lots of my cousins and enjoying the delicious meal together.  My grandmother is an amazing cook and all the Aunties do a really good job with the sides.  This plate is proof that eating healthy over the holidays is totally do-able!  I filled up on turkey, a bit of tart cranberry sauce, green beans with fresh Parmesan, roasted beets, and a sweet potato oozing with its own natural goodness.  And that brown stuff that looks like stuffing is actually seasoned, roasted cauliflower that my aunt made!  Sooooo good!  I'm already looking forward to next Thanksgiving!
How about you?  What have you been loving lately??