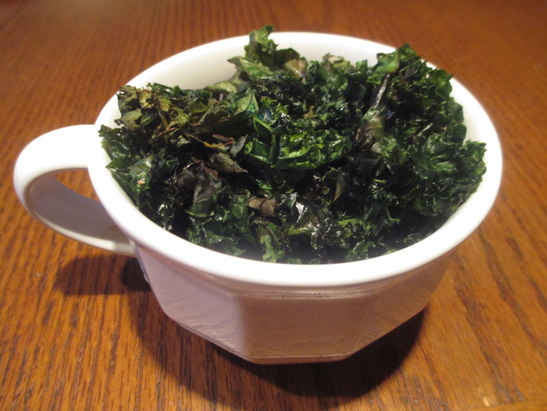 Hey guys!!  I hope everyone is having a great weekend!  It sure is cold outside, but I actually heard that "shivering burns calories!"  Apparently, if you can spend more time outside when it's cold, you'll crank up your calorie furnace…  And can you believe there are less than 3 weeks 'til Christmas!  So excited 🙂  
Anyway, for today's superfood I want to tell you guys about a beautiful, leafy, nutritious, and often misunderstood green veggie!!  KALE!  Kale has been getting a lot of nutrition hype lately… and rightfully so.  This stuff is a powerhouse of nutrients!  So versatile and so nutritious!
Did you know that in 2 1/2 cups of this stuff, there are only 45 calories, less than 1 gram of fat, 0 grams of sugar, and even 3 grams of protein!  A serving also provides you with 10% of your daily calcium needs, 170% of your daily Vitamin C needs, and well over double your Vitamin A needs.  Also, kale is packed with iron, Vitamin K, and antioxidants.
Kale speeds up your metabolism, detoxifies your system, and hydrates your body.  Kale is so incredibly nutritious, I can't think of any reason not to eat it…
If the texture is a bit rough for you, skip the kale salad and opt for a fresh fruit smoothie blended with kale, or even some fresh kale juice.  My favorite way to eat kale?  KALE CHIPS!!  They are amazing!!  I love kale chips, but they can be expensive!  Just a small 2.5 oz box can cost you 6 or 7 dollars… which is ridiculous if you ask me!  So…. why not make your own?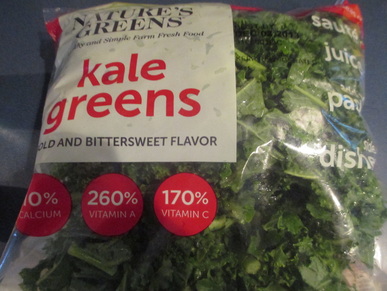 A massive bag will only set you back $1.99!!  Talk about a sweet deal!  Okay, well here is the recipe that I used to make some delicious but simple healthy kale chips:
Cailee's Crunchy Kale Chips
Ingredients:
6 cups kale
sprayable Extra Virgin Olive Oil
Sea salt

Directions:
1. Preheat oven to 275 degrees Fahrenheit
2. Divide kale onto 2 large baking sheets
3. Spray will oil and sprinkle with sea salt
4. Massage all ingredients together and bake for 20-30 minutes (depending how crispy you like them)
5. About halfway through cooking time toss the kale leaves
6. Let cool and enjoy!
Seriously, I LOVE these chips and I can't wait to make them again!!  Just a pointer… they tend to be freshest when they first come out of the oven.  Even if you seal them in an airtight contianer, they get a bit softer the next day… My solution?  Make the big batch and share them with your friends!  Otherwise, just make a small batch and enjoy them with some hummus… or on their own!
Anyway, I hope that you guys have a happy, healthy Saturday!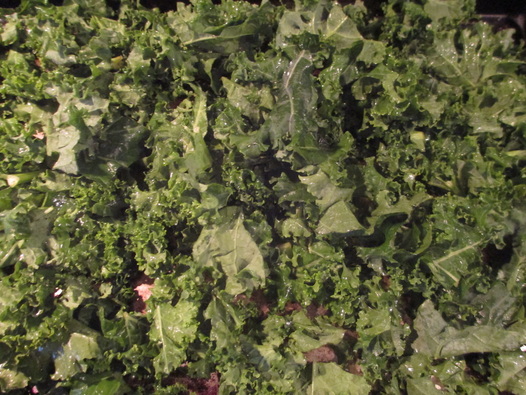 How about you?  Do you like kale?  Any favorite recipes?