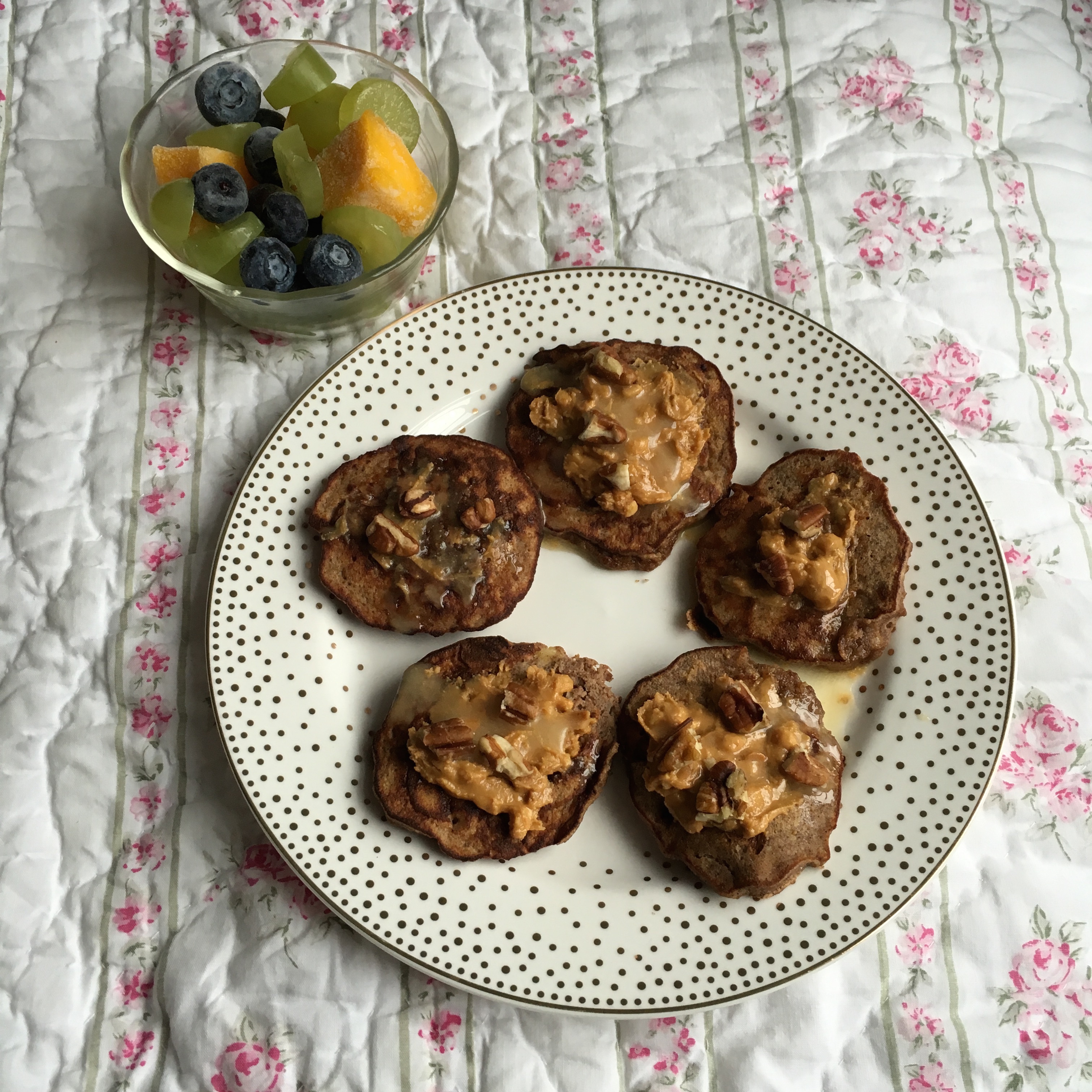 "I'm going to have pancakes with a side of pancakes." -Lorelai Gilmore (from Gilmore Girls)
Who doesn't like pancakes? They're like the ultimate comfort food. If you are a 'breakfast lover' like me, then you could literally eat them for breakfast AND dinner. I mean, I'm no fan of sugary, gluten-y, calorie bombs… but what if I told you that they didn't have to be that way? That you could literally have your (pan)cake and eat it too? Well, my friends, you can! Cue these pancakes! They're totally delicious, satisfying, naturally sweet and good for ya, too! They're 100% gluten, dairy and soy free. They're Paleo and I've included the vegan option as well (which I've made before and it's equally as delicious)!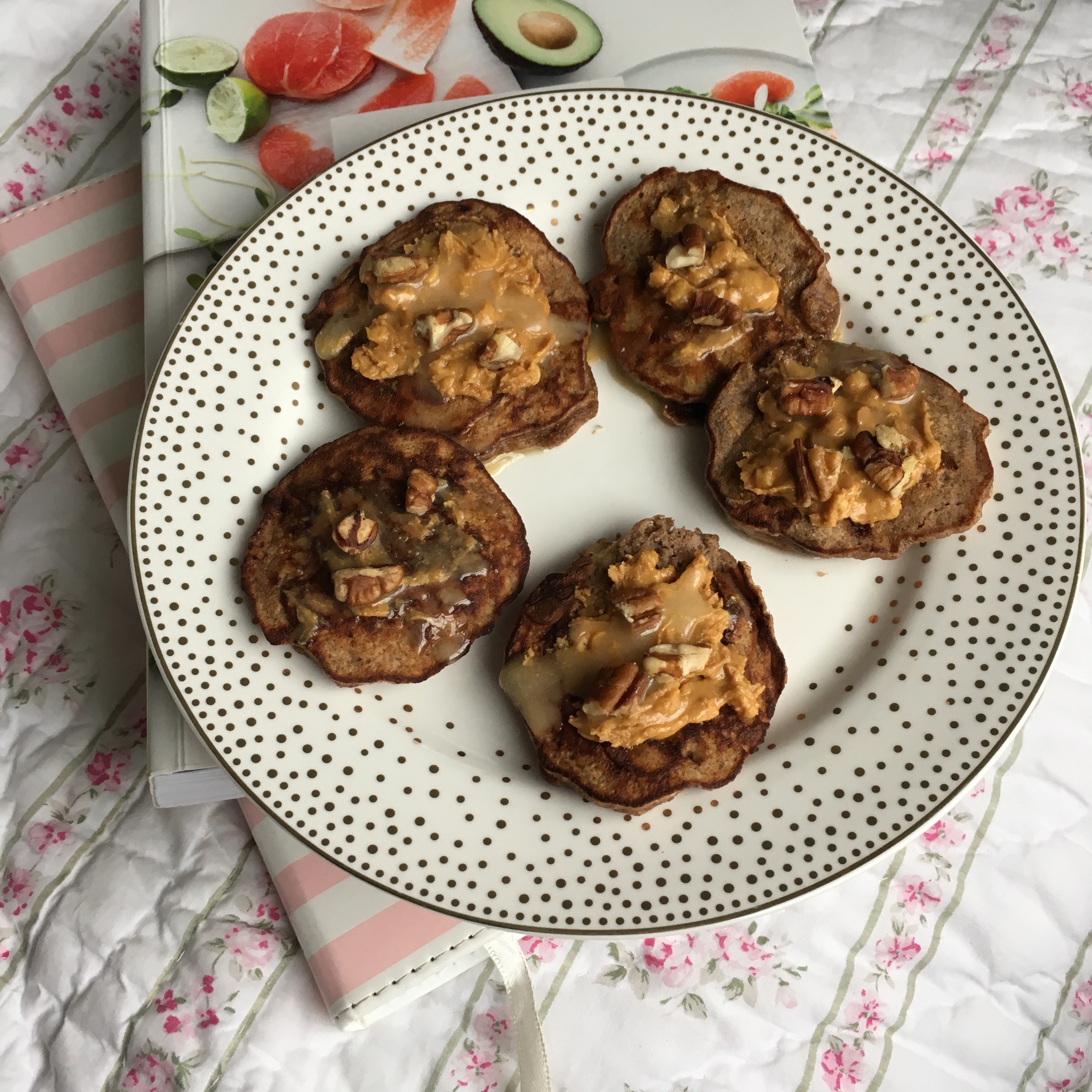 Hello Healthy Pancakes!
2015-11-29 16:37:45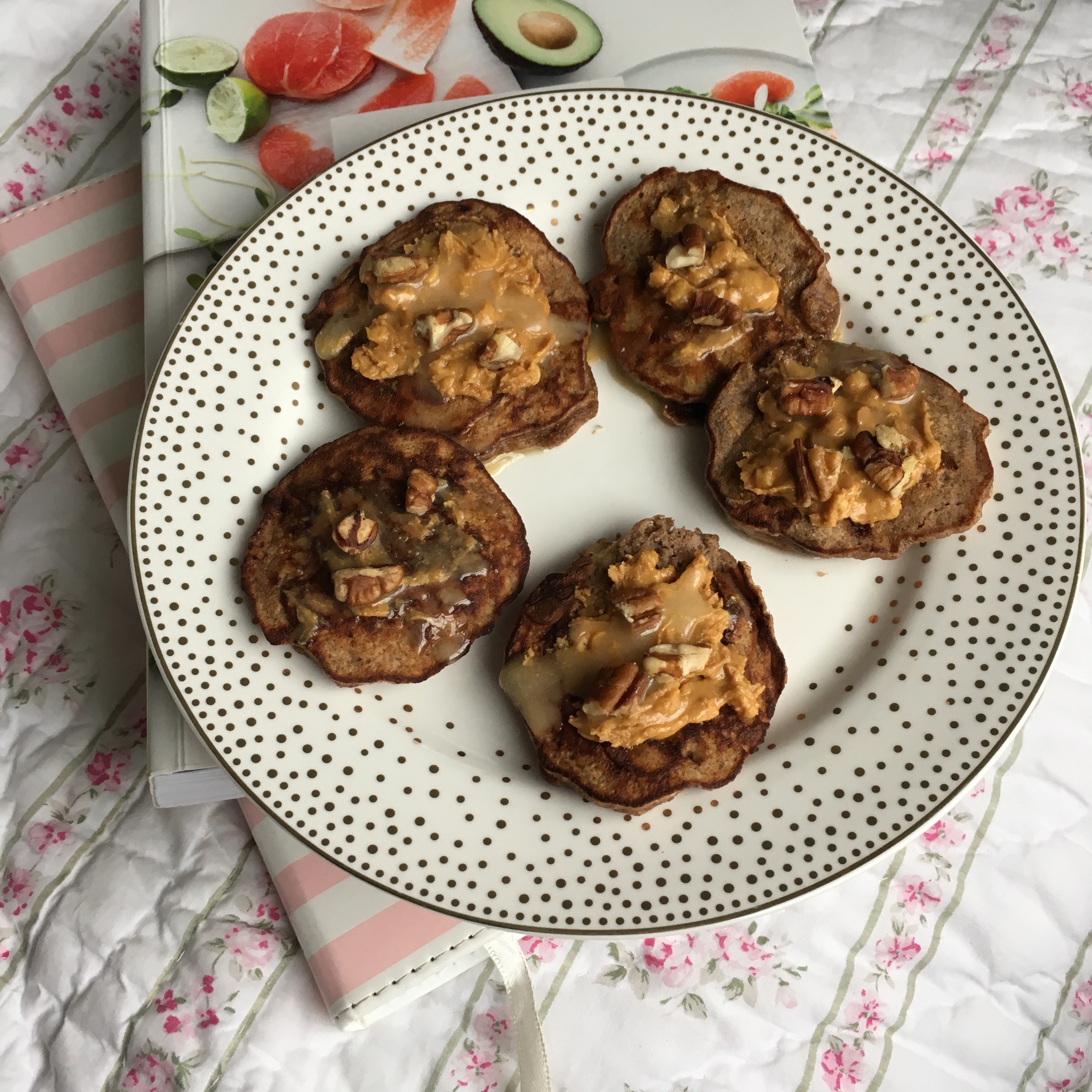 Serves 1
These pancakes may be gluten, dairy, soy and refined sugar free... but that doesn't mean they're not super delicious! A truly balanced way to start the day!
Nutrition Facts
Amount Per Serving
* Percent Daily Values are based on a 2,000 calorie diet. Your Daily Values may be higher or lower depending on your calorie needs.
For the Pancakes
1/2 ripe banana
1 tablespoon coconut flour
1 egg (or flax egg for vegan option)
1/4 teaspoon cinnamon
For the Topping
1 tablespoon natural peanut butter
1/2 tablespoon creamed honey (maple syrup for vegan option)
Instructions
In a medium bowl mash 1/2 banana with fork
Add coconut flour, egg and cinnamon
Mix well
Over medium heat skillet divide batter into 5 small pancakes
Lightly fry until done, flipping midway
Hello Healthy Eating http://hellohealthyeating.ipage.com/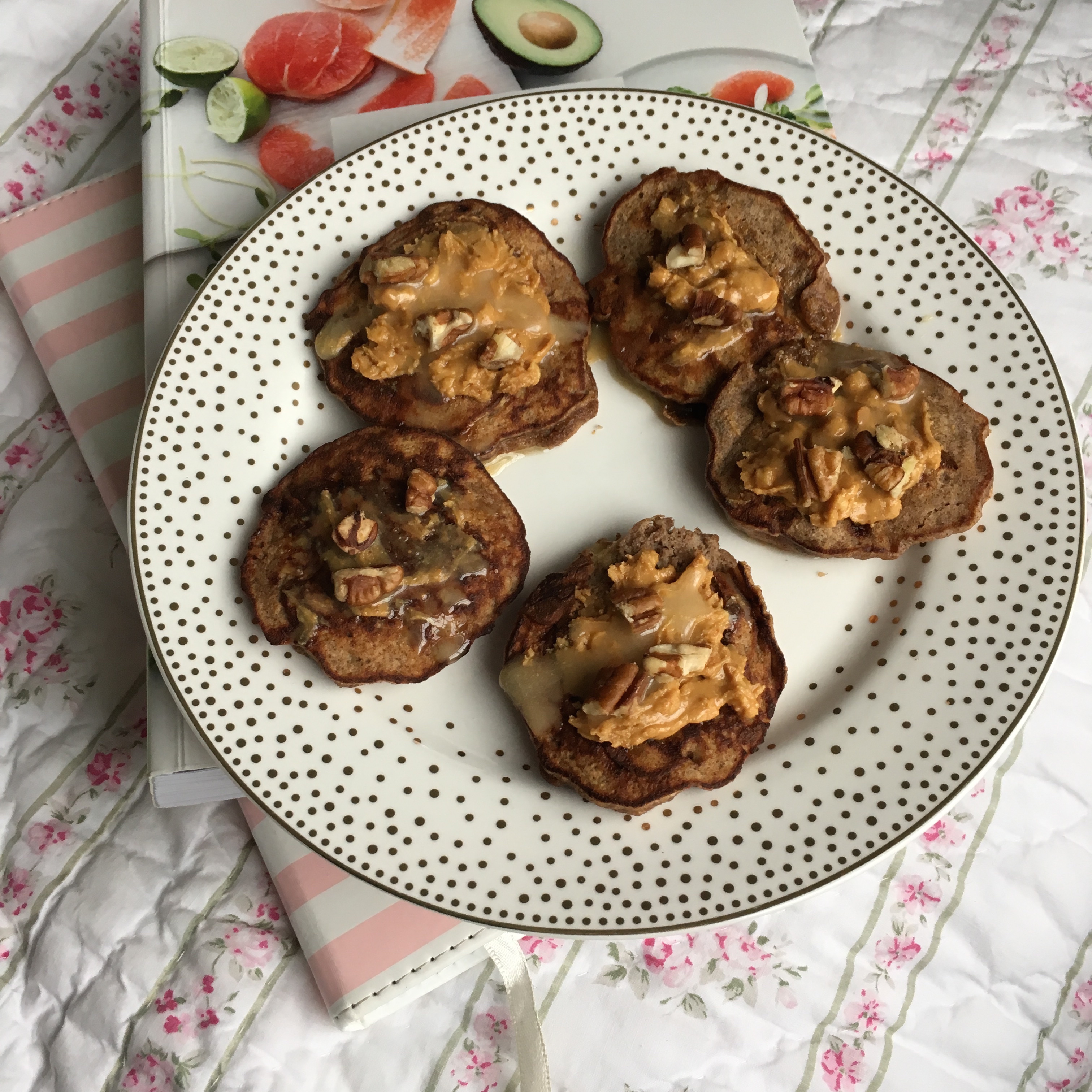 So what are you waiting for?! Whip up some of these super-simple, seriously-satisfying pancakes and start your day on healthy note!