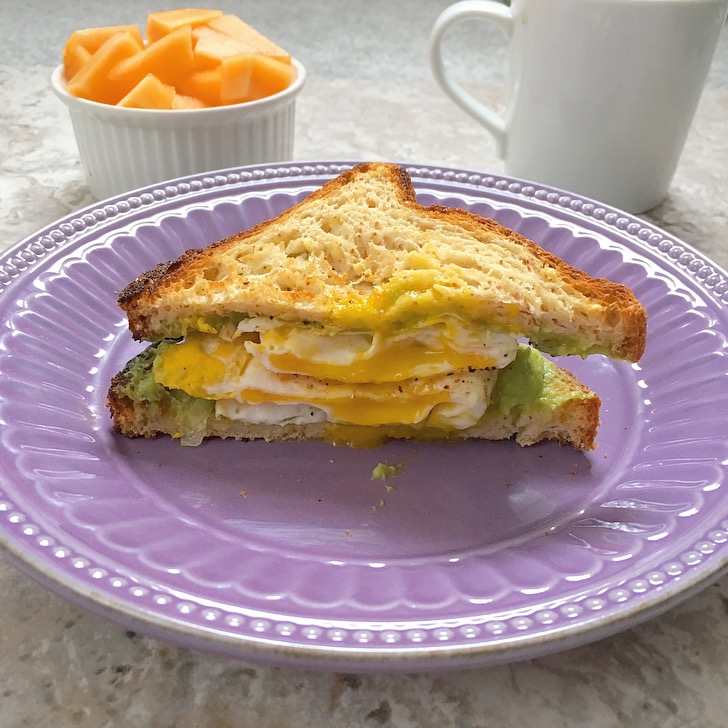 If you follow me on Instagram, then you know I LOVE toast! Ever since I was a toddler I've been a big fan of bread. English muffins, bagels, biscuits, rolls, wheat, white, and rye… all amazing! So, when I went gluten free 3 years ago I knew it wasn't going to be easy. Thankfully (and after plenty of effort) I've found some pretty great g.free breads! My faves are Food For Life vegan rice toast and Canyon Bakehouse g.free products.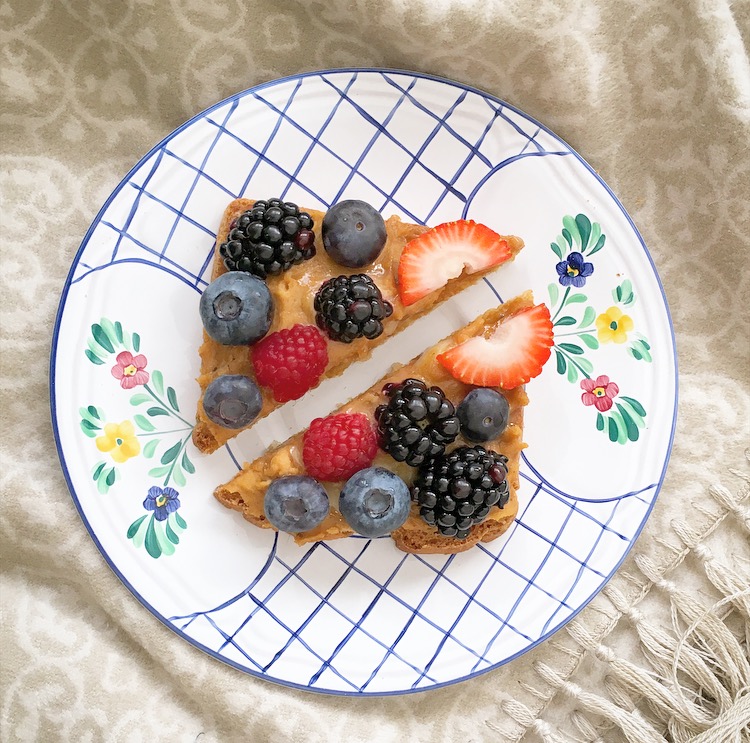 Toast is just so much fun! You start with a simple slice of bread, toast it to a glorious golden brown, and add any tasty colorful topping that suits your fancy. Whether you're craving savory or sweet, toast is always a good idea!
If I want something savory, I usually top my toast with some creamy mashed avocado and a boiled or scrambled egg. So simple and yet so satisfying! If I want something sweet, I just smear on some PB2 or almond butter with a dab of creamed honey and lots of fresh fruit (nature's jelly). The crispiness of the toast coming together with the creaminess of your favorite topping can be 'simply magical'.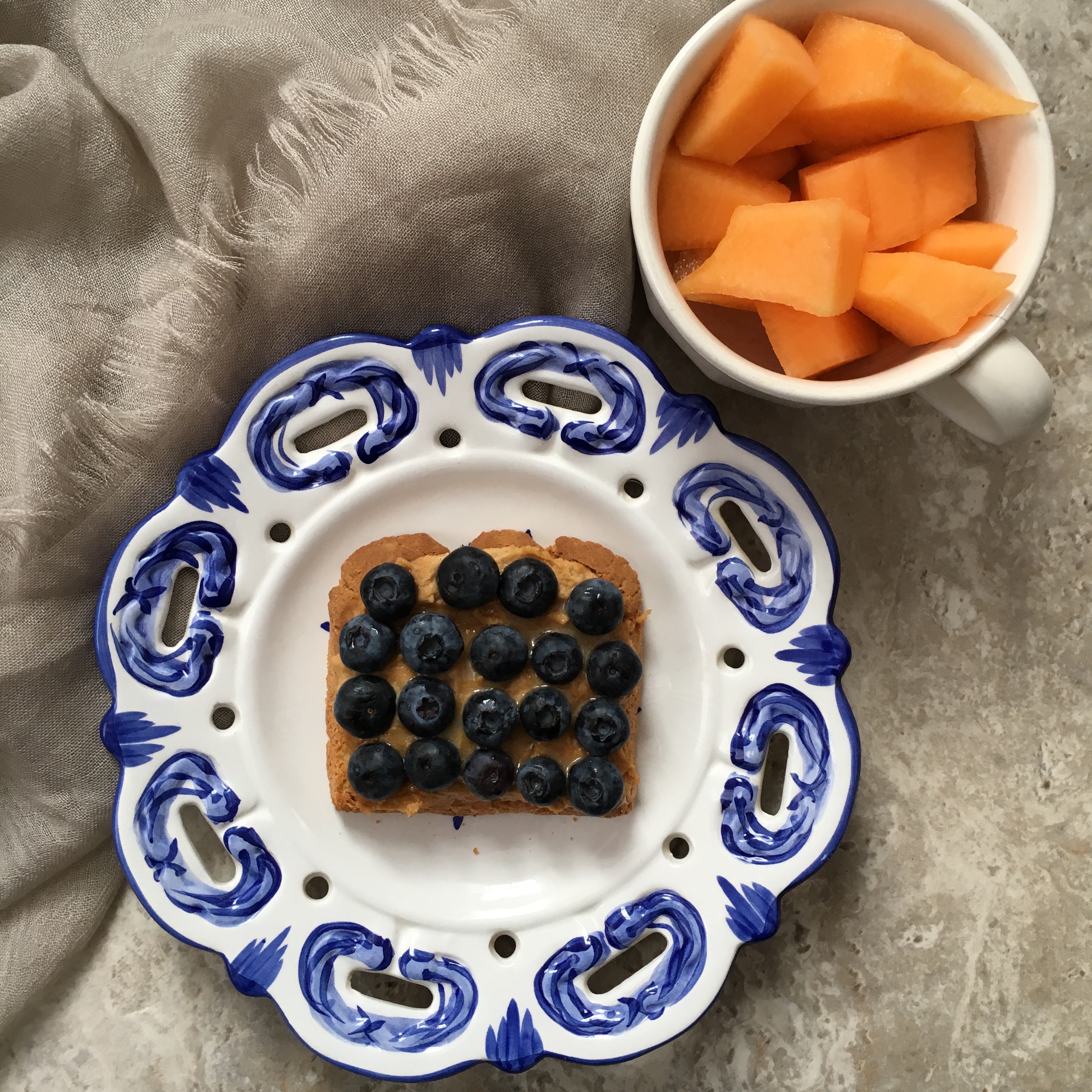 So today, in honor of 'Toasty Tuesday', toast yourself a simple slice that's sure to satisfy! Or if you're craving something even sweeter, try my simple French toast! Just soak a slice in 1 egg white, a splash of almond milk and some cinnamon, pan fry and top with your fave fruits, real maple syrup and a drizzle of peanut butter!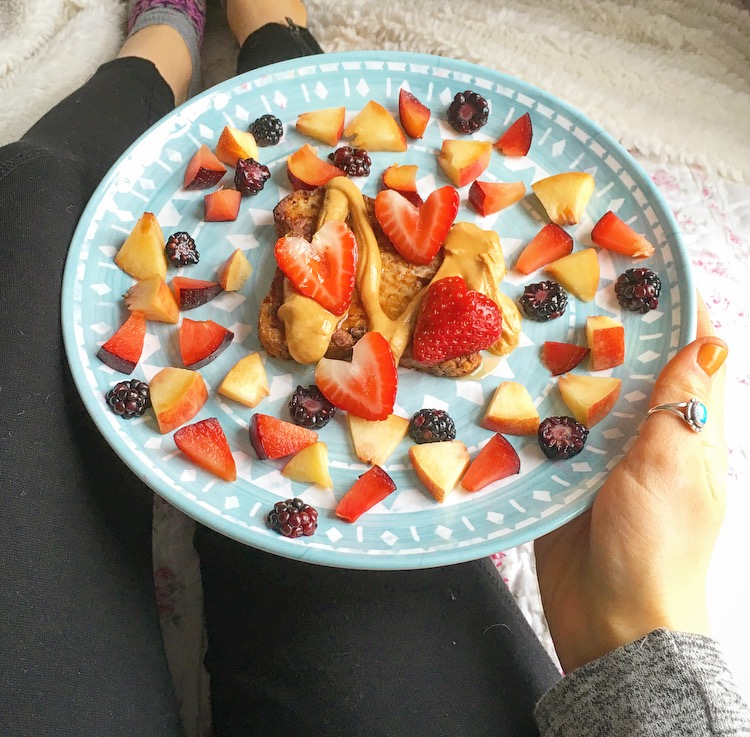 How about you? Do you boast about your toast? How do you top yours?