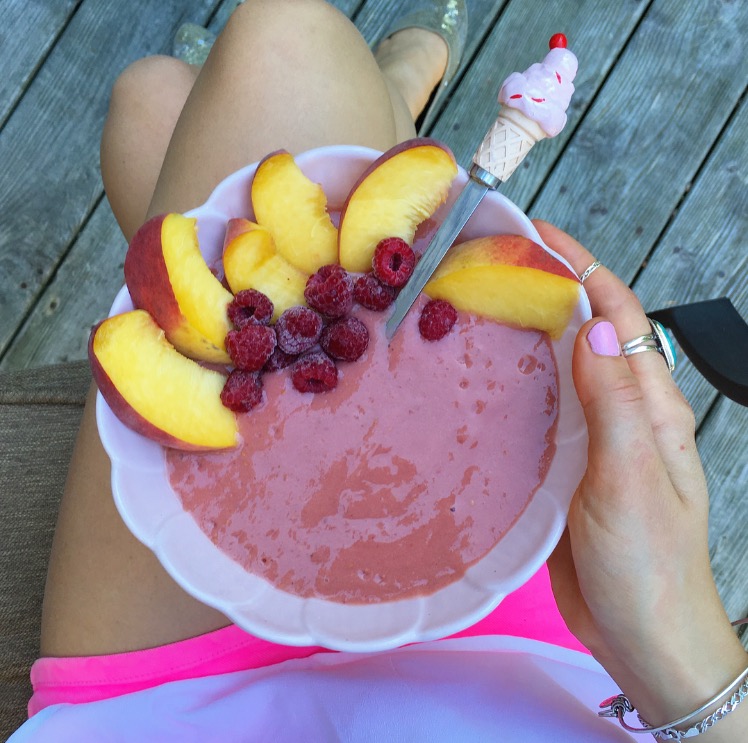 "In life, much like smoothies, you get out what you put in it." –Anonymous
If you follow me on Instagram, then you already know that I'm smoothie OBSESSED. Lately, I've been drinking one almost every morning and many times I drink another one in the afternoon. They're just so refreshing! The only ingredients I use in my smoothies are fresh fruits, spinach, and ice and water. Simple, clean, and satisfying. Somedays I need to add some sort of extra protein, but most days I feel perfectly nourished with just produce. The key?? I make sure to add enough, Remember- eat BETTER not less!
Smoothies are awesome because they're so simple and satisfying! Just toss in whatever produce you've got on hand and come up with your own unique creation! My new fave combo is such a game-changer. It legit tastes like raspberry sorbet… only there's no added sugars and only 4 simple ingredients (one of which is water)!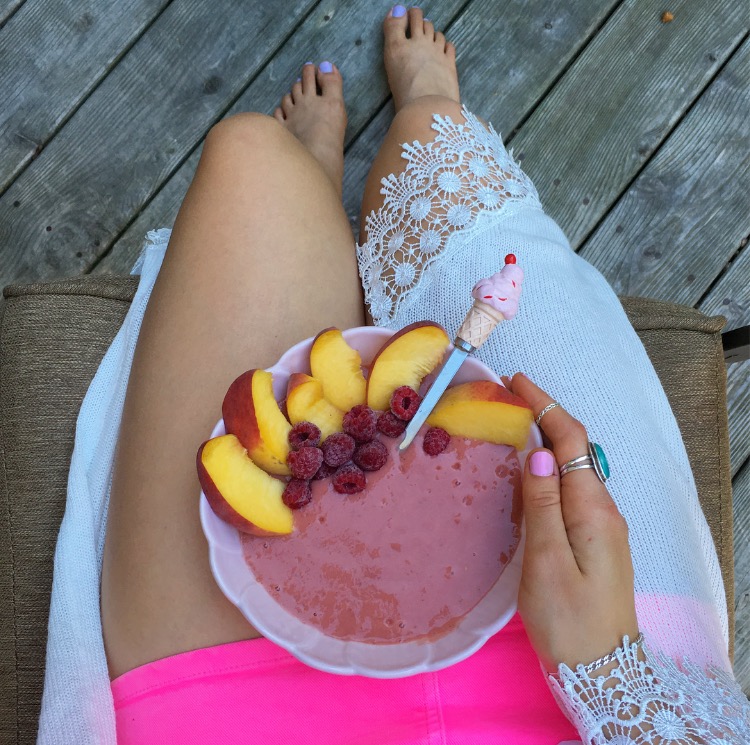 Chopped peach + frozen raspberries + ripe banana + a splash of ice water! BLEND and ENJOY!
I love a 'just fruit' brekkie because it cleanses your body and supports your energy levels naturally. I didn't specify the amount of each ingredient because it's really up to you. For example, the other day I woke up really hungry for breakfast and I made this smoothie with 3 peaches, 2/3 cup of raspberries, and 1 1/2 bananas… X-large, filling and satisfying enough to keep me going until lunch! But if I'm enjoying one for an afternoon snack I'd use only one peach, a small handful of raspberries, and only one banana! Just be creative, listen to your body, and use what you've got! Variety is the spice of life, right?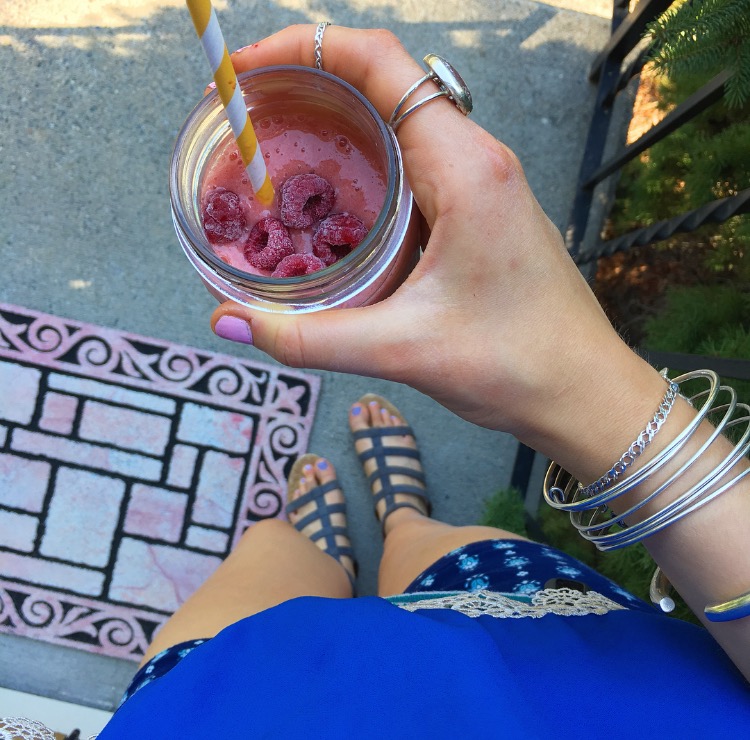 How about you? What's your favorite smoothie recipe?