And God said, "Behold, I have given you every plant yielding seed that is on the face of all the earth, and every tree with seed in its fruit. You shall have them for food." – Genesis 1:29
When I think of superfoods, I think GREEN! God has given us amazingly healthy, hardy, high-quality, heart-helpful fruits and vegetables that supply our bodies with more nutrition than we can imagine! God knows exactly what He is doing. And moms have been reminding us about eating our fruits and veggies for as long as we can remember. We all know we should eat more greens. They're loaded with vitamins and minerals, high in fiber and hydration, and they are low in calories. And while I could write about WHY we should eat more greens, today I want to focus on HOW to eat more greens. I always eat greens at lunch and dinner… and sometimes breakfast, too! Here are a few of my fave ways to enjoy them!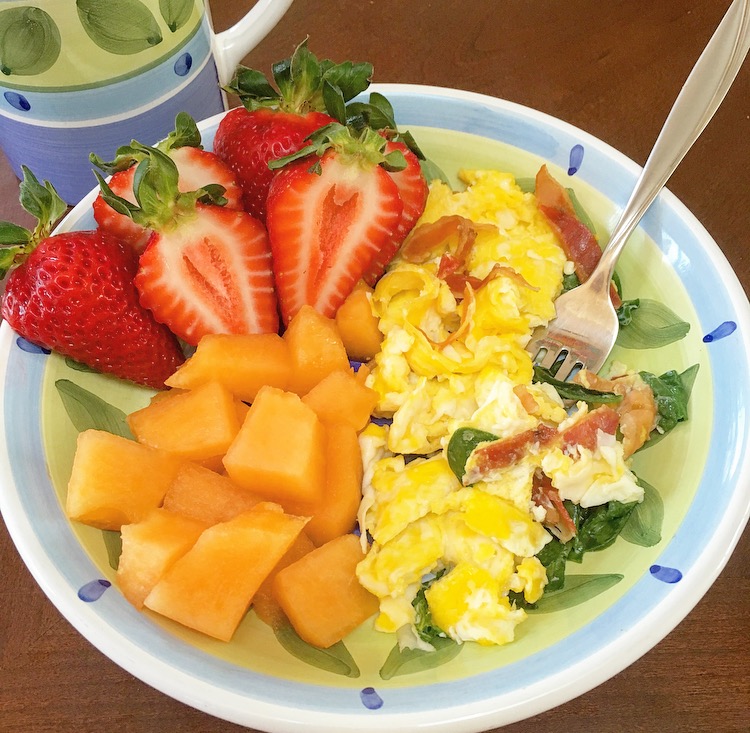 Got some extra spinach that's getting a little close to the end of its life? Why not sauté it up and toss it into your scrambled eggs? This is a great way to 'pull a Popeye' and sneak in some extra veggies first thing in the morning!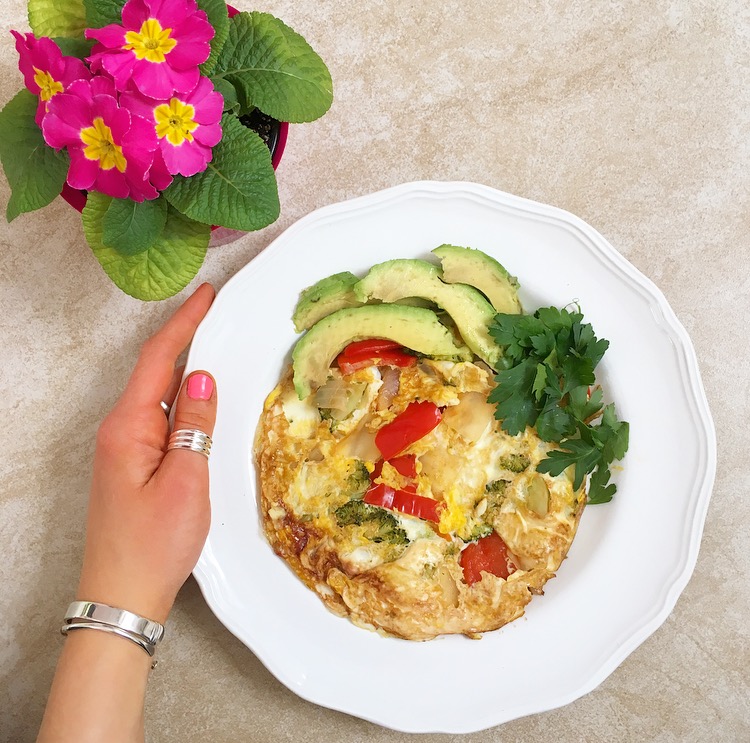 Another 'morning/afternoon/evening' delight? Omelets! Throw in some chopped onions, broccoli and green peppers! YUM! Your taste buds will thank you. So fresh and nourishing.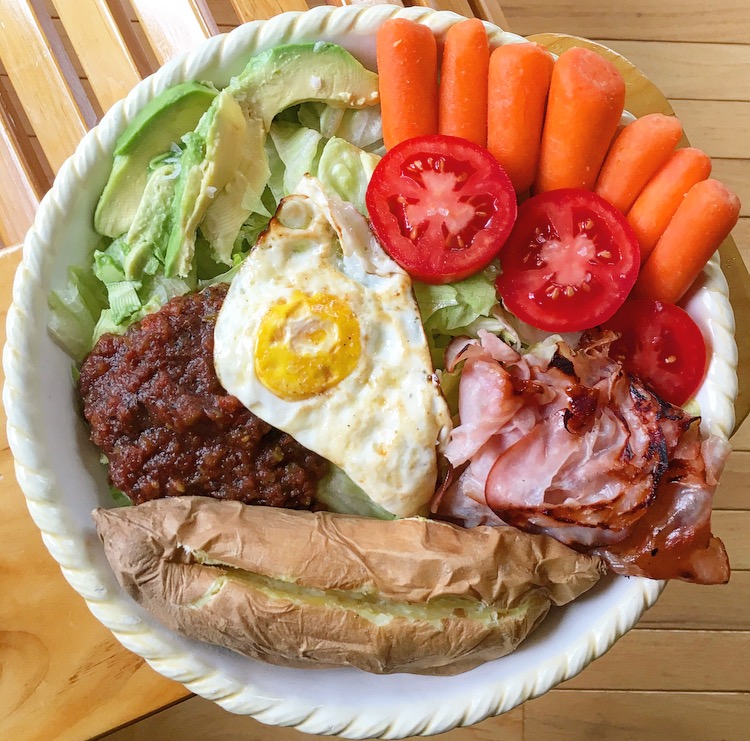 Hello loaded salad bowl! I love my veggie bowls. I start with a base of lettuce or spinach, add salsa and avocado as my "dressing', and then I add some lean protein and a sweet potato for the perfect mid-day Buddha Bowl! I eat bowls like this almost daily! They're super satisfying.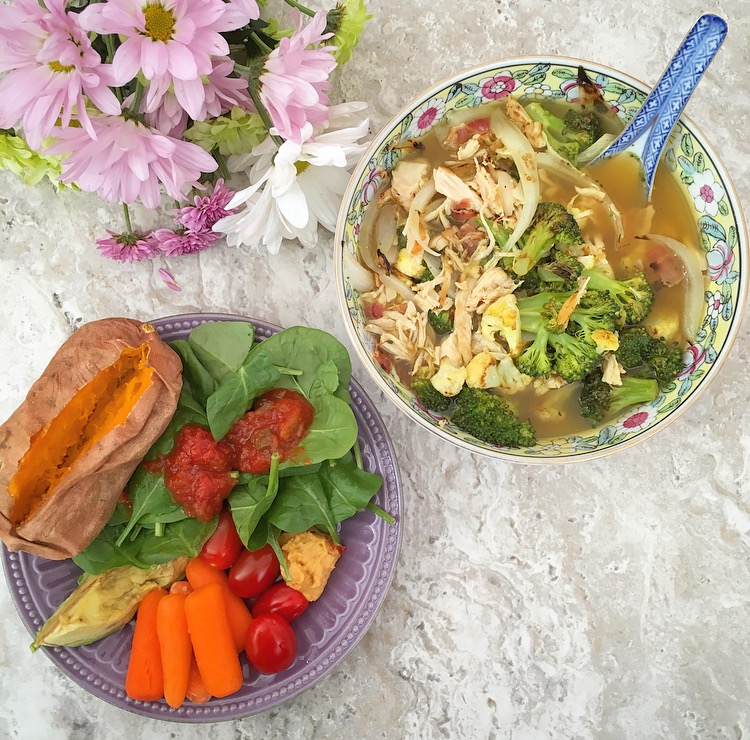 Soup and a salad! The perf way to get extra veggies in at dinner. Even though it's getting warmer, I'll always crave my soup! There's just something so comforting and yummy about a big bowl of nourishment.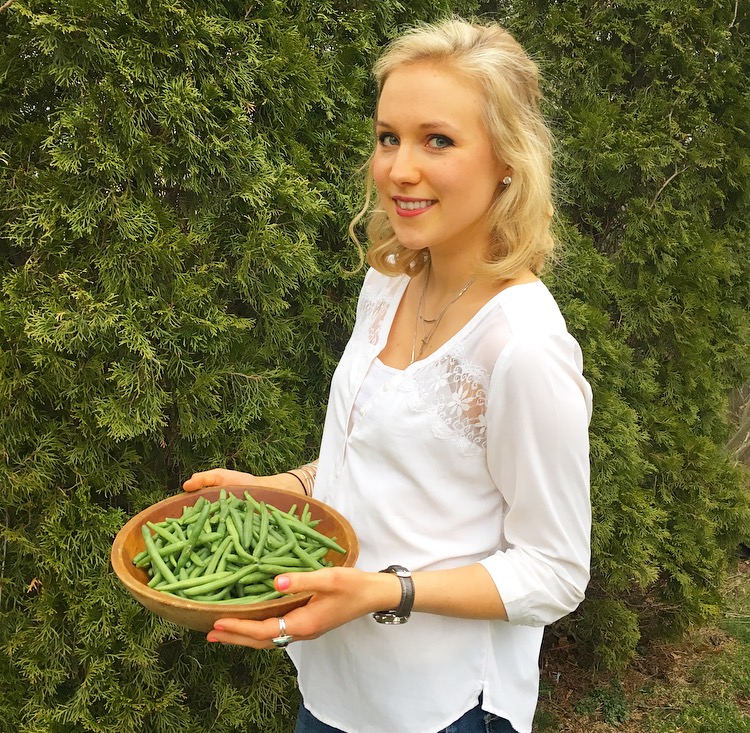 These are just a few of MY fave ways to get extra veggies in MY diet, but I'm always open to suggestions… Got any???
How about you? How do YOU "get your greens"??