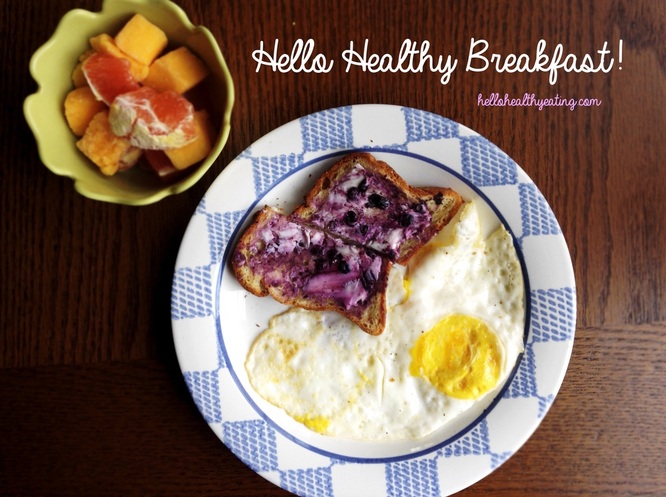 Good morning! Good morning! There's no better way to start ANY day than with a healthy, cozy, tasty little AM meal! Eating a healthy, balanced breakfast will give you the energy and nutrition you need to keep you going 'til lunch time! So for today's 'Monday's Motivation' I want to share some of my favorite balanced breakfasts. You know, the ones that keep me healthy, happy and motivated to tackle the day ahead!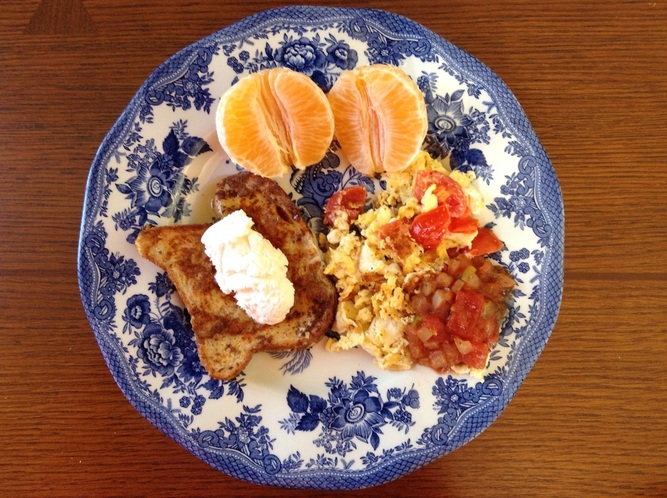 Craving French Toast for breakfast?! Skip the high sugar, high fat, caloric bomb at your local I-Hop and opt for a homemade slice. Here I coated a slice of gluten free toast with an egg white, some cinnamon and a splash of vanilla extract. I topped this with a drizzle of real maple syrup and some cool whip (YUM!) I paired this with a scrambled egg and salsa (for extra protein) and a cute little clementine! I satisfied my sweet, French toast craving while nourishing my body with a balanced meal!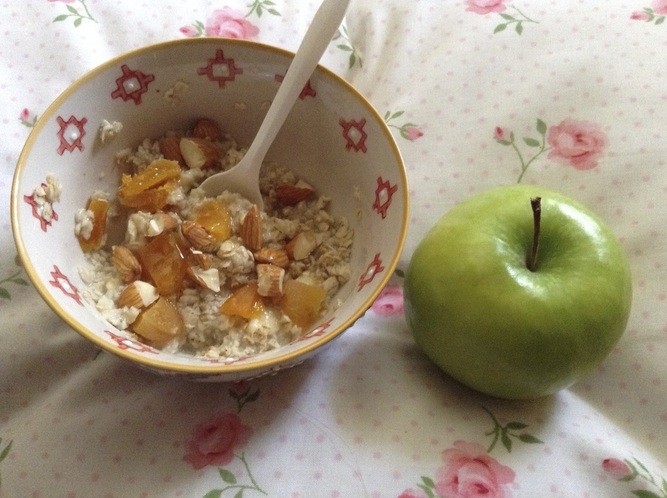 I LOVE oatmeal for breakfast and it's my GO-TO almost every morning! There are just so many fun ways to enjoy this healthy, satisfying treat. I skip the packaged oatmeal, opt for some plain oats instead, and then I add the all-natural sweeteners myself. Here I had oats with a drizzle of honey, chopped almonds, and some dried apricots. I also enjoyed an apple on the side. Today was a 'breakfast in bed' kinda day… and this was the perfect little meal!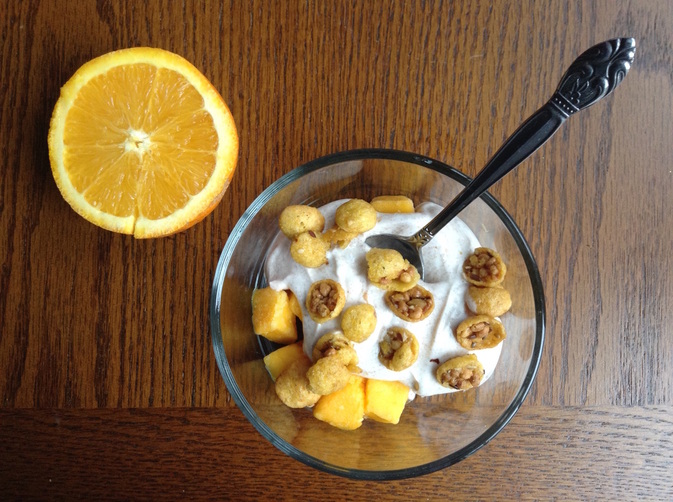 Greek yogurt! You guys know I love this stuff! For a sweet and satisfying breakfast, I mixed some plain Greek yogurt with a splash of almond extract and a pinch of cinnamon. I paired this with some frozen mango and I topped it off with a small handful of gluten free granola for a crunchy twist. I also enjoyed half of a thirst- quenching orange! YUM!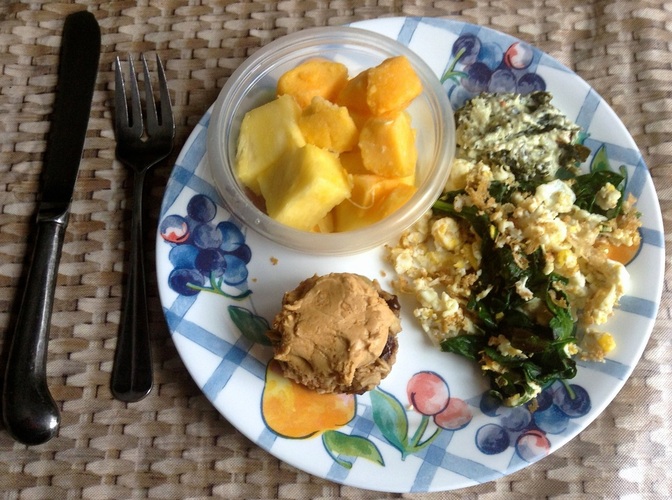 I love a good muffin! …but being gluten free and knowing the insanely high amount of sugar and carbs in a typical muffin, I tend to stay away. But when the craving strikes, I can still give in and not ruin my calorie quota for the day! This morning I had a homemade gluten-free blueberry muffin made with frozen Maine blueberries.I added PB2, scrambled eggs with spinach and Greek yogurt spinach dip, and some fresh pineapple/ frozen mango! YUM!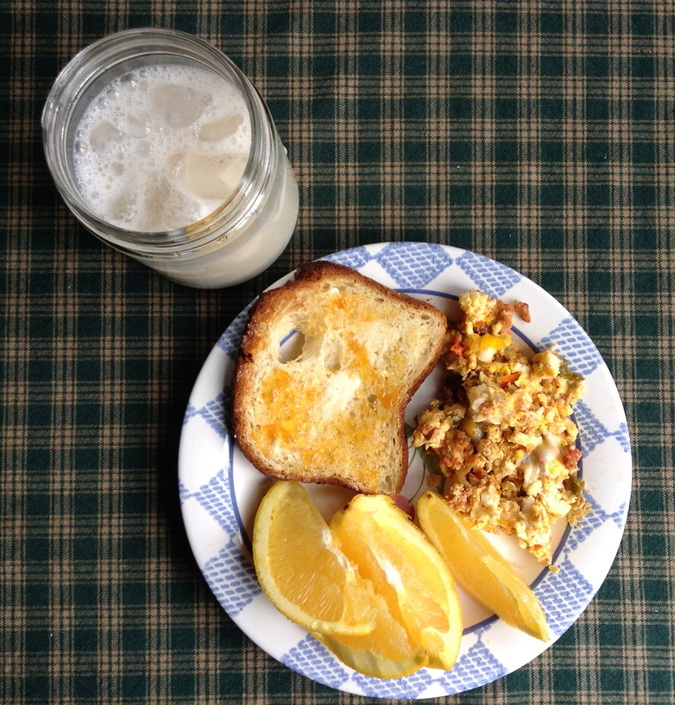 Such a cozy breakfast! I whipped up a scrambled egg with a bit of chourizo (Portuguese sausage) and a slice of creamy cooper sharp cheese! I paired this with a slice of gluten free toast with butter/ jam, and a few orange slices. I also sipped some unsweetened vanilla almond milk! Such a great, balanced breakfast to get the day started!
As you can tell my breakfasts follow a very similar pattern. I eat a little carbs, a little protein and always a bit of fresh fruit! I wake up thirsty each morning and fruit quenches that craving! Protein fills me up (and prevents hunger from striking an hour later) and whole grains and healthy carbs energize me on the spot. A balanced meal like this keeps me satiated and happy for hours!
What about you?! Do you ALWAYS eat your breakfast? What's your favorite?