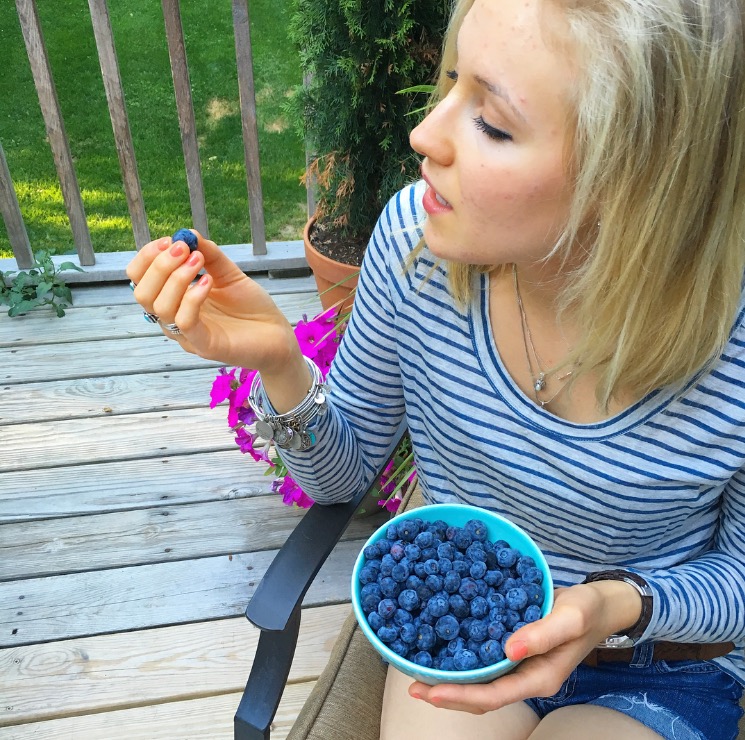 Who doesn't love the sweet goodness of a cute little blueberry?! So small, so round, so good. If you guys follow me on Instagram, then you already know I'm OBSESSED with fresh fruit. It's seriously sweet, simply satisfying, and it has significantly LESS calories than packaged food. Blueberries (or more generally, all fresh fruits) are examples of God's generous, nutritious and delicious gifts to us. Today I want to share some of my favorite health benefits of these seemingly humble little 'baby blues' as well as some of my favorite ways to enjoy them!
Did you know that blueberries are one of the most nutrient dense foods on the planet?? They're loaded with antioxidants, Vitamin C, Vitamin K, Manganese, Copper and Fiber. Studies have shown that blueberries can help to improve memory and cognitive function, increase cardiovascular strength, protect the digestive system and help reduce damage to the muscles due to exercise. They also help fight against cancer and neurodegenerative diseases.
On top of all that, blueberries have a very small impact on blood sugar. That means they help you avoid those spikes and drops that lead to overeating, crankiness, and lack of energy. A cup of blueberries has just over 80 calories, less than a gram of fat, and over 3 grams of fiber! Talk about a superfood!
Okay, okay, now that you know how much I love my little 'baby blues' it's time I share some of my fave ways to eat them.
BABY BLUES: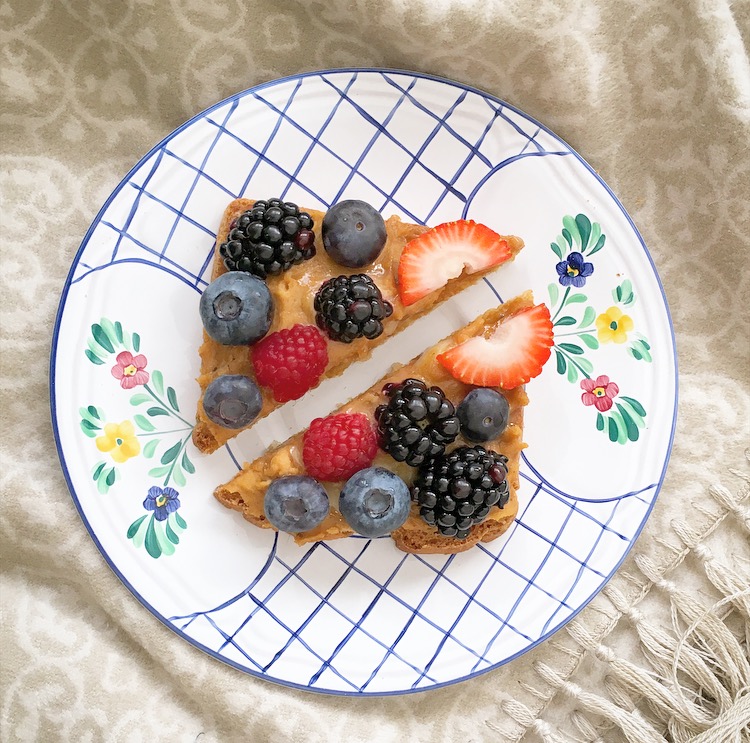 On TOAST– Hello Nature's jelly! Simple and satisfying. Bluebs on gluten free toast with nut butter is a match made in heaven!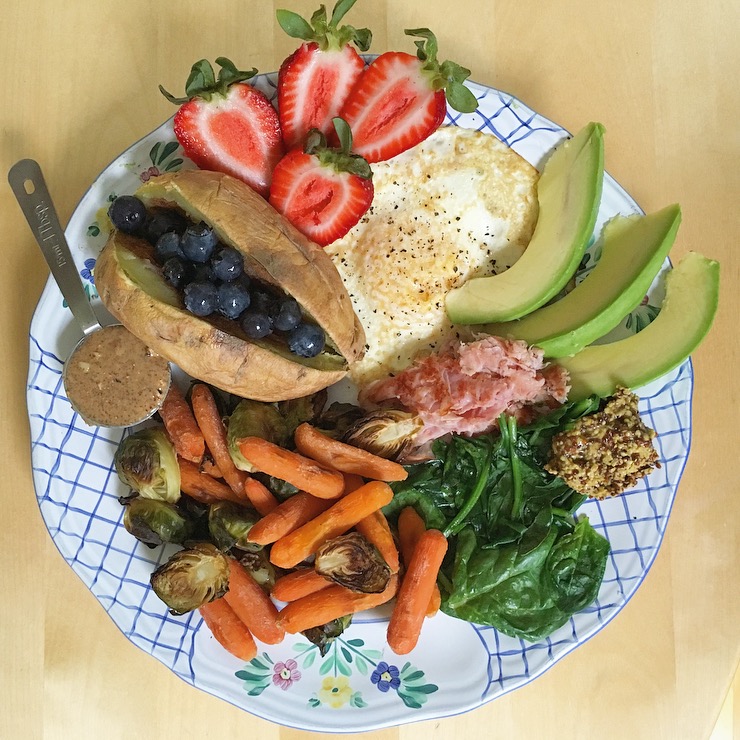 On a
SWEET POTATO
– Before you call me crazy, try it. Just try a baked white sweet potato (they're sweeter and "doughier" than regular sweet potatoes) with cinnamon, avocado slices (all mashed up and creamy!), some almond butter and a handful of sweet blueberries! SO good!!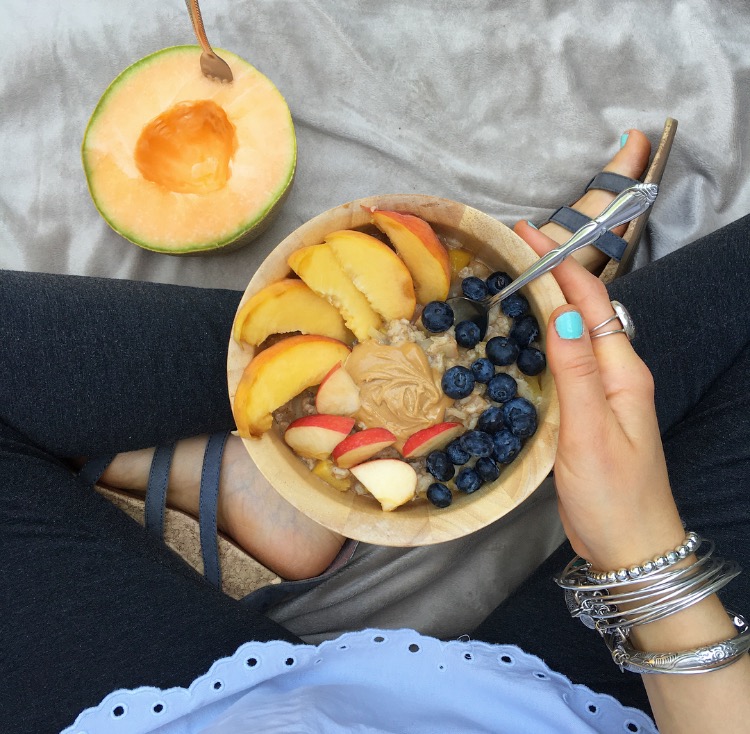 On OATS– They add the perfect sweetness! Sometimes I buy fresh blueberries, pop them in the freezer and add them frozen to my oats. This cools down the oats and provides the perfect contrast of hot and cold!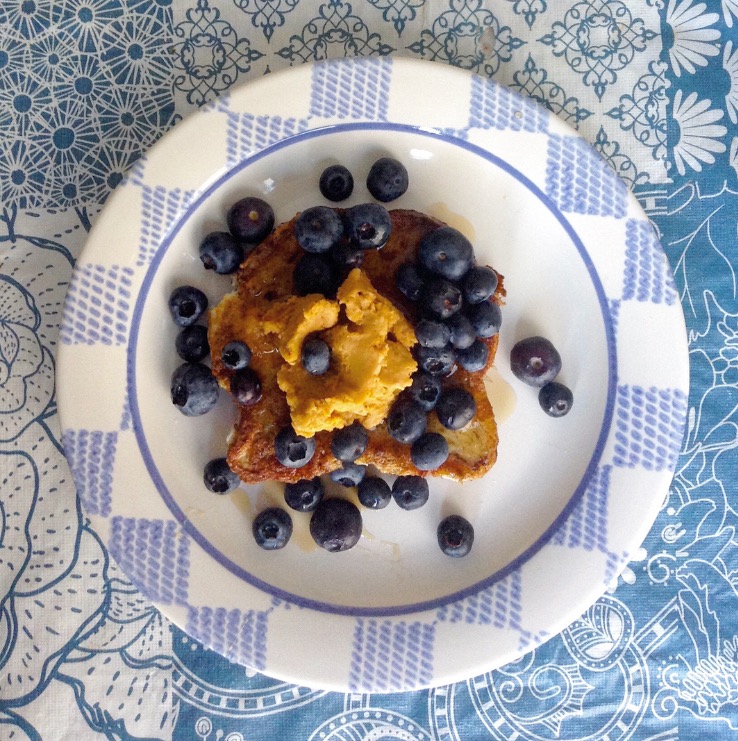 On FRENCH TOAST– Okay, I know this is technically toast, but something about FRENCH toast just feels so different. I simply dip a slice of gluten free bread in 1 egg white, cinnamon and almond milk and I fry it up. I top it with a drizzle of real maple syrup, PB2 and more fresh blueberries!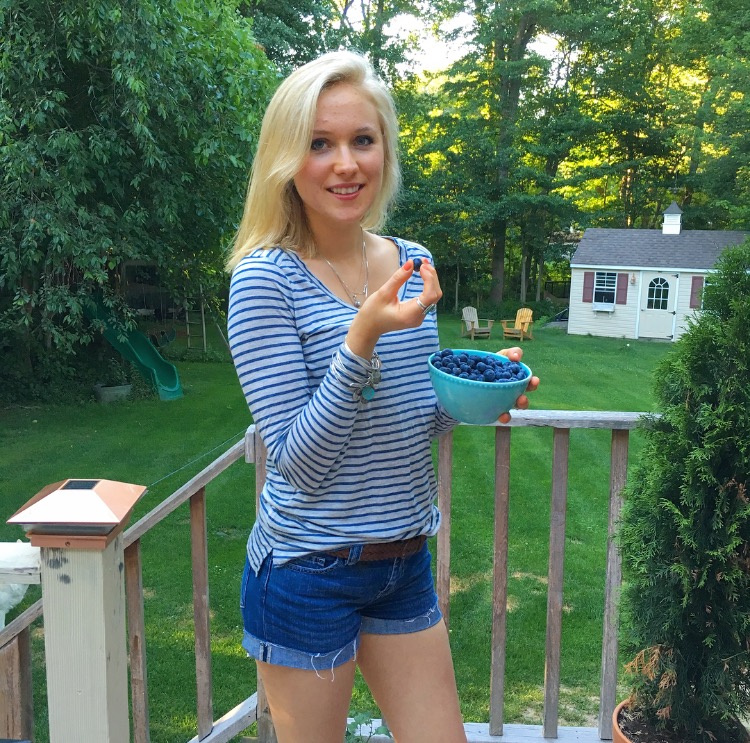 Finally, my last fave way to eat blueberries??
FRESH
! Nothing beats a hearty healthy handful on a hot day! How about you? Are you blueberry obsessed??