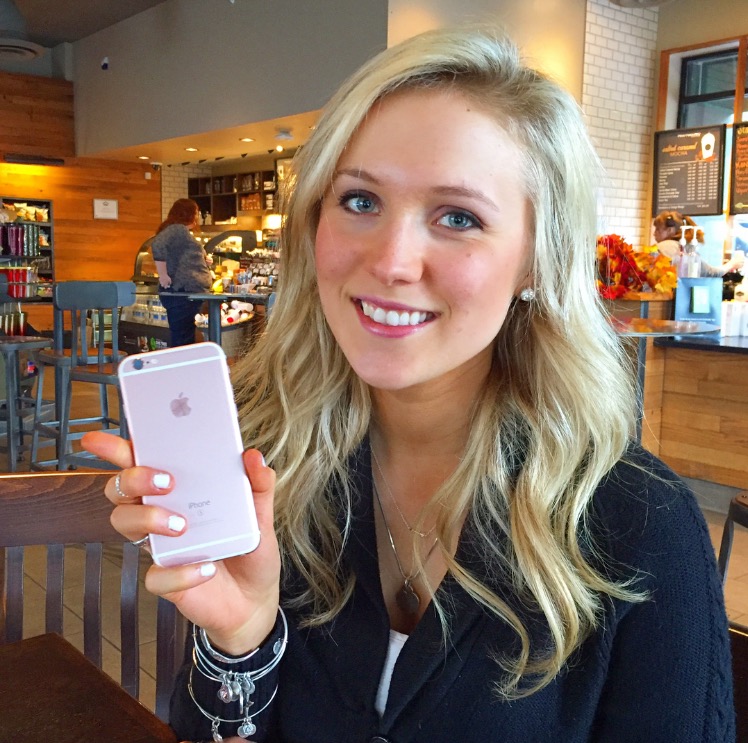 Oh technology! To think, just a year ago I didn't even have a smart phone! I was seriously unplugged… but now, I can't imagine a day without Rosie (<< YES, I named my smart phone)!! Did you know that your smart phone can actually be a huge help in promoting a healthy balanced life? Yep, that's right. I want to share my Top 5 Fave Apps for Health and Wellness!
My Fitbit– Wearing a fitness tracker DEFINITELY promotes an active life for me. I wore one 2 years ago, stopped for a year, then have been wearing one for the past 6 months and I can say with 100% certainty that knowing how much I've moved (or how little) keeps me motivated to get up and go for a walk or do an extra lap around the mall (or more realistically, the grocery store). Those may sound like little things, but they really do add up!
Spotify– What's a workout without some good jams? When I'm walking out in nature I enjoy the silence, but when I'm stressed out, I crave a good workout with some solid pump up jams! What I'm listening to motivates me to keep going on the elliptical!
Instagram– I just love IG. Seeing healthy foodies, fitness fanatics, stylish outfits, Bible verses and motivational quotes motivate me to be the best version of myself. Plus having my own Instagram motivates me to eat a wide variety of food. Before I had Insta I would be happy eating oats every.single.morning. …but I figured people wanted to see variety, so I forced myself to eat a wider array of foods, and I love it!!
Whole Foods– This one is healthy for my wallet! As a Whole Foods lover, what better than coupons and sales to help me save a few bucks!
Find Me GF– Just got this app and I already love it! Being gluten/ dairy/ soy free, I often find it tough to eat out at restaurants and cafes, but with this app I can find local spots that have gluten free options. And places with gluten free options usually have dairy/ soy free ones as well!
What about you? What are some of your favorite apps to help you reach your health and fitness goals?!