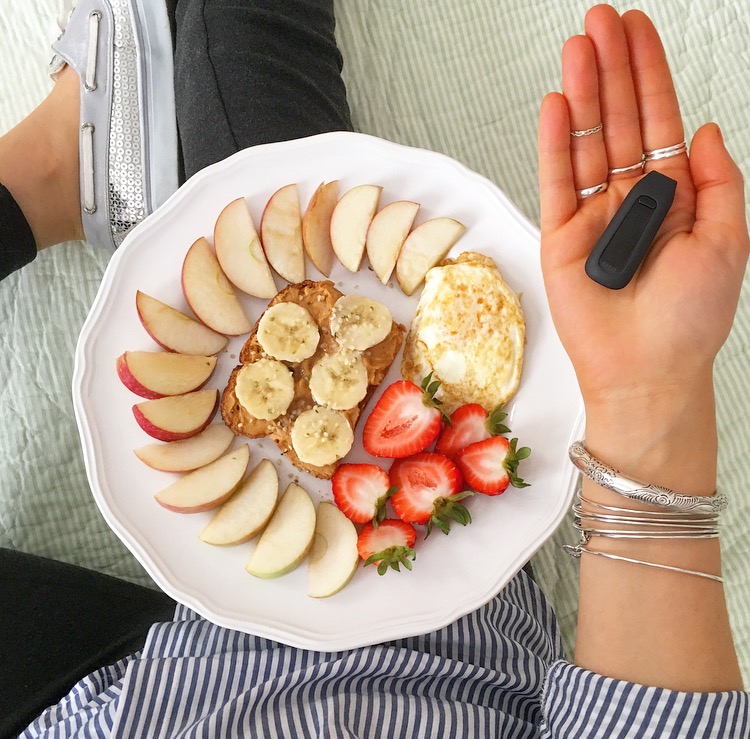 Link from Instagram Giveaway!
I'm ALL about eating well and I truly enjoy the challenge of finding and creating healthy meals. I feel happy, nourished and strong thanks to my well balanced diet. But 'how and what' you eat is only part of the equation. The other part? Fitness! I live a very active life. I'm constantly running around, I get to the gym when I can, I enjoy a good Zumba class now and then, and I absolutely LOVE walking. While I can honestly say that being fit and active is part of my life, that wasn't always the case.
In fact, a few years ago I was pretty sedimentary. When I lost 35 pounds in high school I did it entirely by changing my diet. Exercise wasn't even a thought for me. A few years ago I was working as a waitress at a summer camp. Just for fun, I decided to wear an old-fashioned pedometer to track my daily steps. I loved it! I set goals for myself each week and I kept reaching (and beating!) those goals. My co-workers constantly asked me my 'step count' and I didn't want to disappoint. Keeping track like this kept me accountable and motivated. One week I set my goal at 100,000 steps… I ended up doing it in 5 days!!
When I went back to college in the fall I decided to invest in a REAL, accurate, quality fitness tracker to keep me motivated. My co-workers were no longer around to cheer me on and I realized how much I needed the encouragement. I did some research and I decided on a FitBit One. FitBits are 'all the rage' these days and you see them everywhere, but I'd like to think I was a little ahead of the game back then!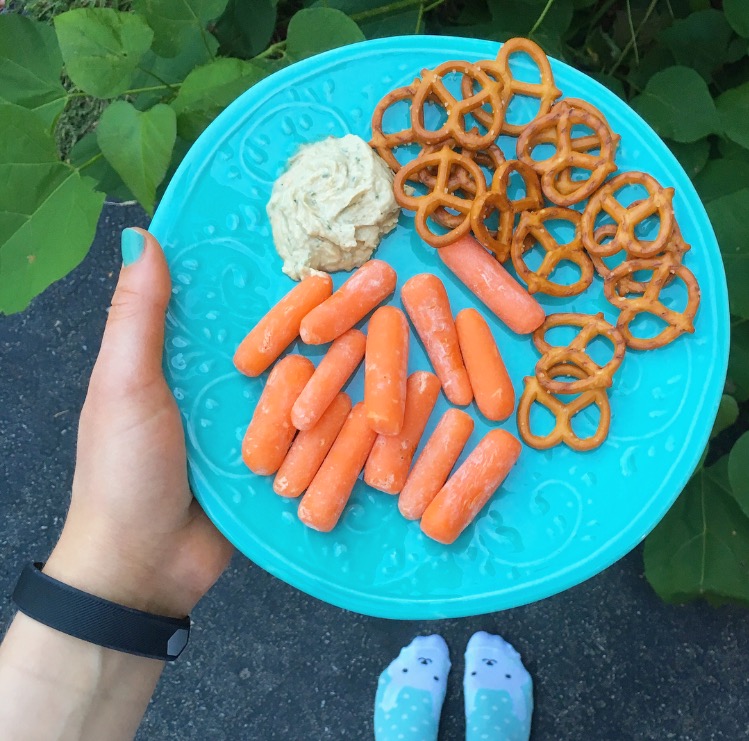 Link from Instagram Giveaway!
I wore my Fitbit for a whole year and it totally changed how I view exercise. Realizing that long walks (or even short ones a few times a day) were as beneficial as a traditional workout taught me to love fitness! I learned that walking is the cheapest form of therapy out there. It helps me clear my head and ease my mind. I spend time talking to God, planning my next meal, setting goals and just relaxing. Man, I LOVE it! I could walk for hours!
For some reason, I stopped wearing a tracker my Junior year. I figured I had learned the benefits of exercise and I'd be fine. Unfortunately, my active lifestyle decreased dramatically. I was busy with classes, I worked as a nanny a few days a week, and I had moved back home (which meant I couldn't go for a late walk around campus before bed). As I walked less, my stress levels increased. There is definitely a correlation between the two.
Long story short, this past summer I purchased another FitBit One and now I can't stop moving!! Walking is a priority once again and I can honestly thank my fitness tracker for giving me that motivation I need.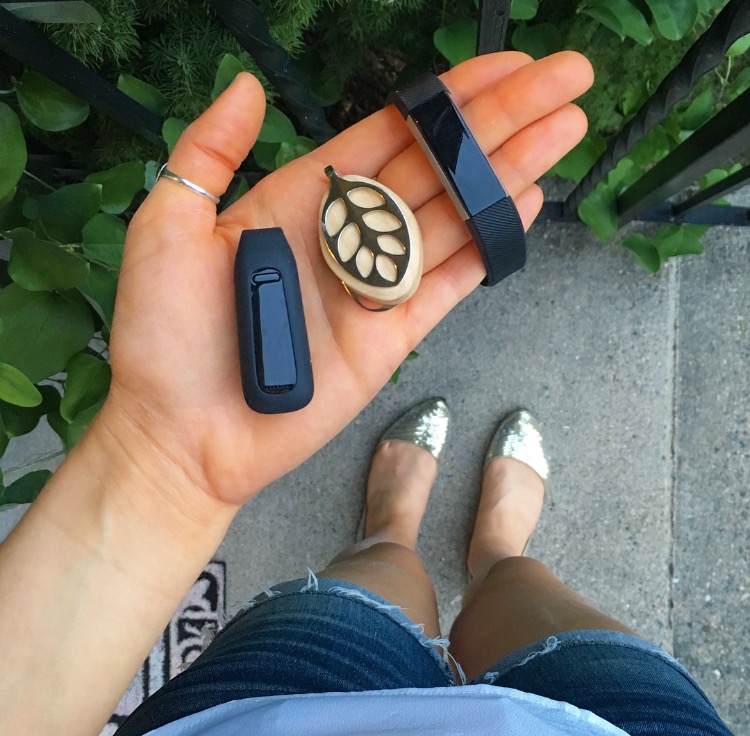 I've recently teamed up with Lumoid (an amazing company that's as passionate about helping you reach your fitness goals as I am) to offer a Giveaway for a FREE FitBit One Tracker! Valued at $100, you guys don't wanna miss this! The giveaway is offered through my Instagram so click the link to check it out! At Lumoid they know that staying motivated can be a challenge. Life gets busy and stressful and sometimes we don't work out or even move as much as we should. Their fitness trackers help you stay motivated- whether that means waking up earlier to go for a walk, skipping your evening TV time to hit the gym, or simply doing a few extra laps around campus (or the office).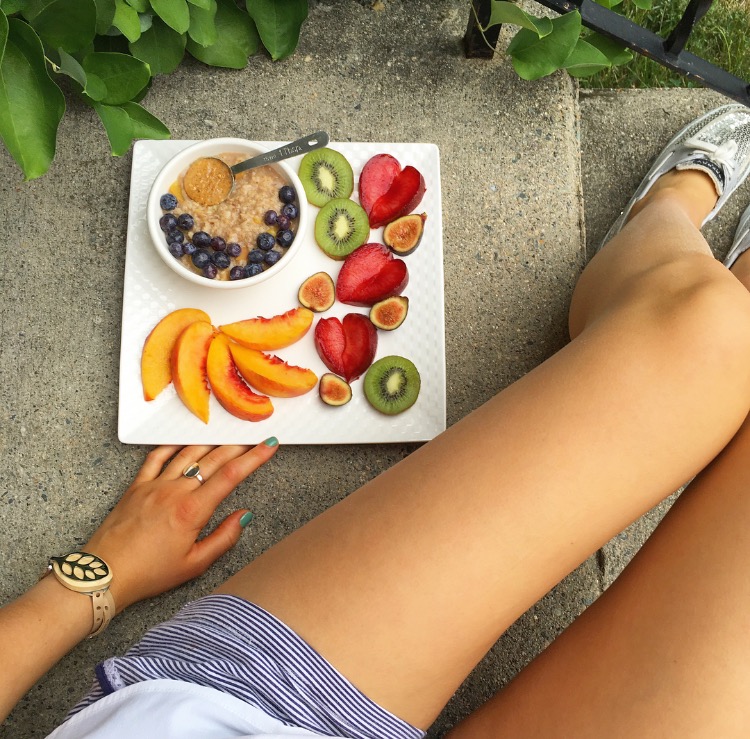 I could talk all day about my love for fitness and the importance of tracking, but finding the tracker that works for YOU is essential. That's another reason why I love Lumoid. They know that everyone is different and people have different fitness goals. They actually offer a one week program where you try 3 different trackers for the whole week and YOU decide which works best for YOU. For example, when I tried their products, I tried the Bella Beat Tracker and although I think it's absolutely gorgeous, it tracks 'active minutes' as opposed to 'steps' (I prefer steps). Maybe you want something that tracks vigorous workouts. That's an option, too. I love the idea of trying different trackers before you settle on the right one. When you wear your tracker everyday, you really want to love it! I know I do.
How about you? Do you wear a fitness tracker? If not, do you want to??