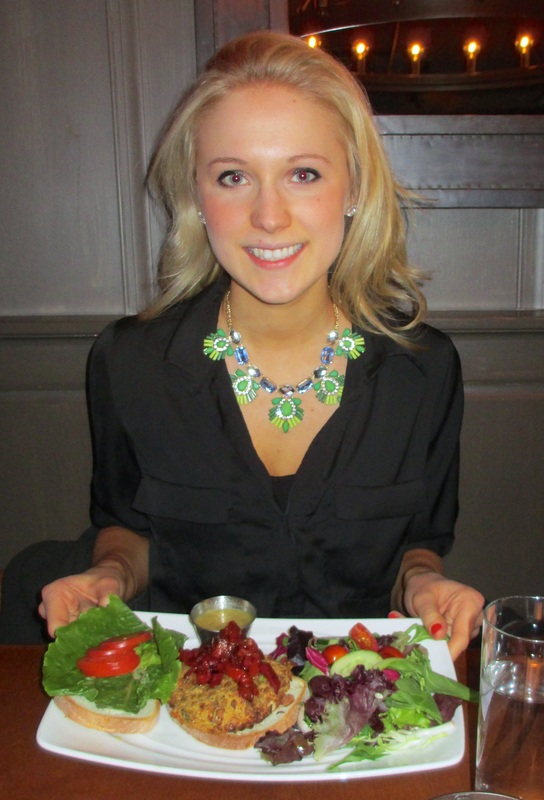 Welcome to another round of

'Food Selfies!'

 Just a few pictures of me with some of my fave foods!
I absolutely love 'food selfies' (yes, I realize they're not technically selfies… but that's just semantics!) These pictures help me remember the yummy food I ate, and the fun memories around it! Take the picture above for example, it was taken just the other day at one of my best friends 22nd birthday dinner! Us girls got all dressed up and went out to a cute local restaurant. We shared laughs, memories and stories as we gathered around the dinner table. It was a time to celebrate good food and great friends!
After relieving the fun memories of that night I decided to compile a few old pictures of me and some of my favorite eats! It sure was a walk down memory lane seeing as one of these photos was taken over 4 years ago! (Bet ya can't guess which one!)
Hello Healthy Breakfast! 

This was such a tasty meal (above)!! A freshly made smoothie, grapes, some cheese for protein and a 'made by mom' homemade gluten free muffin! At the time I was still eating dairy and the protein in the cheese helped to curb my hunger and keep me satisfied for a day of walking in Montreal (where I was at the time this picture was taken)! The smoothie was from a cute little local vendor and was made with fresh mango! And the homemade muffins?? My mum packed them… they just made me feel loved!!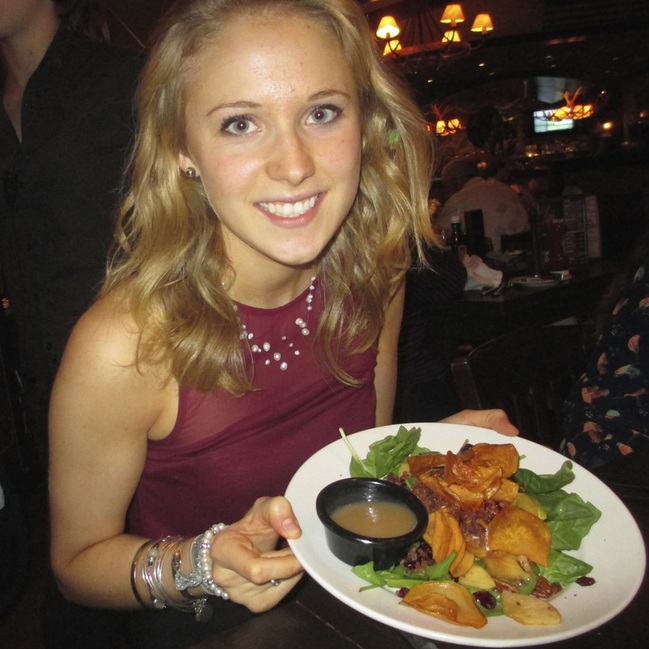 Talk about a seasonal salad!  This was a fall special from Longhorn Steakhouse!  Apples and pecans made these ordinary greens a special treat!  Apples provide fiber and vitamin C.  And pecans are actually good for your tummy, your heart, and your teeth and bones. Throw back to the fall!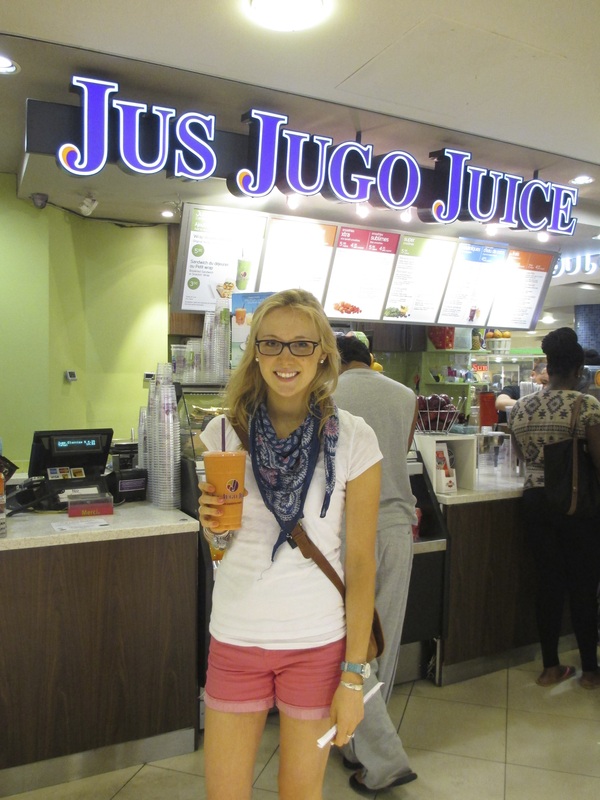 Ahhh!  Here's another throw back!  Nothing says summertime like a freshly made smoothie!  YUM!  This smoothie was mango flavored (my fave)!  I was working at a Christian Family camp and I loved sharing my 'smoothie love' with my fellow staffers. You could say I started a bit of a trend!  Fruit smoothies provide you with lots of essential vitamins and minerals.  The fiber in the fruit helps slow digestion and may help control blood sugar and lower cholesterol.  Talk about refreshing AND nutritious!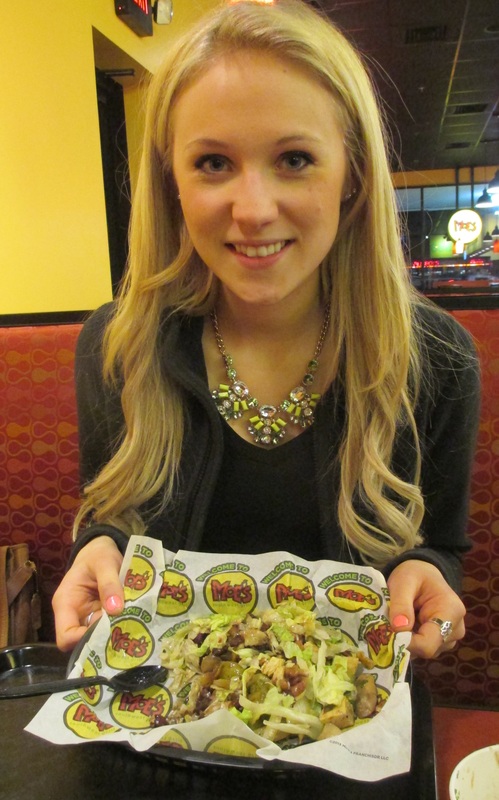 Moe's!!  Such a win!  Always a good meal!  I love to go to my local Moe's!  After a fresh, tasty and healthy meal made up of marvelous Mexican fare (brown or white rice, black and red beans, peppers, onions, tomatoes, guacamole, and salsa) I have all the energy I need to hit up the shops!  Such a fun way to spend the afternoon!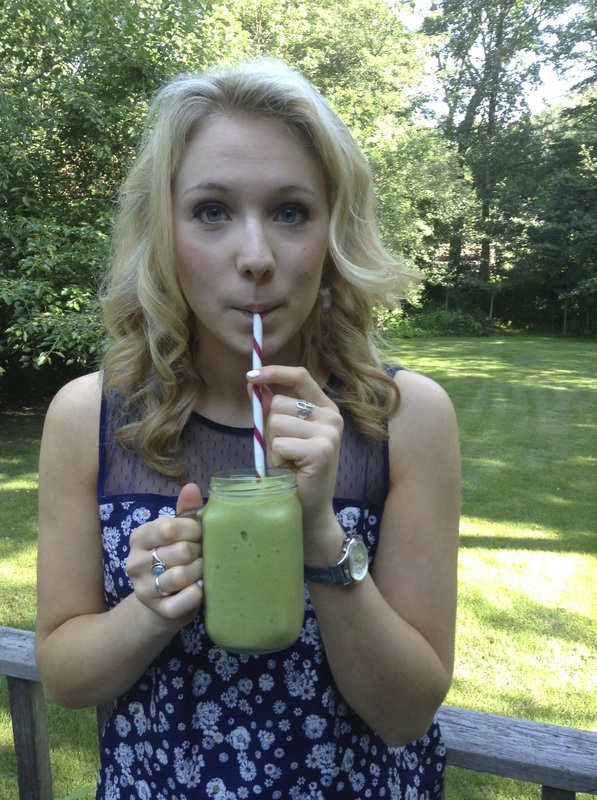 Green

smoothies

?! I'm all about that life! As the weather is finally beginning to warm up (slowly but surely) I foresee lots of green smoothies in my future! They provide you with a lasting source of energy and they are very low in calories. They are easy to digest and they keep you hydrated. Just the other day I made a fresh green smoothie with frozen mango, banana chunks, orange slices, coconut water and organic spinach! YUM!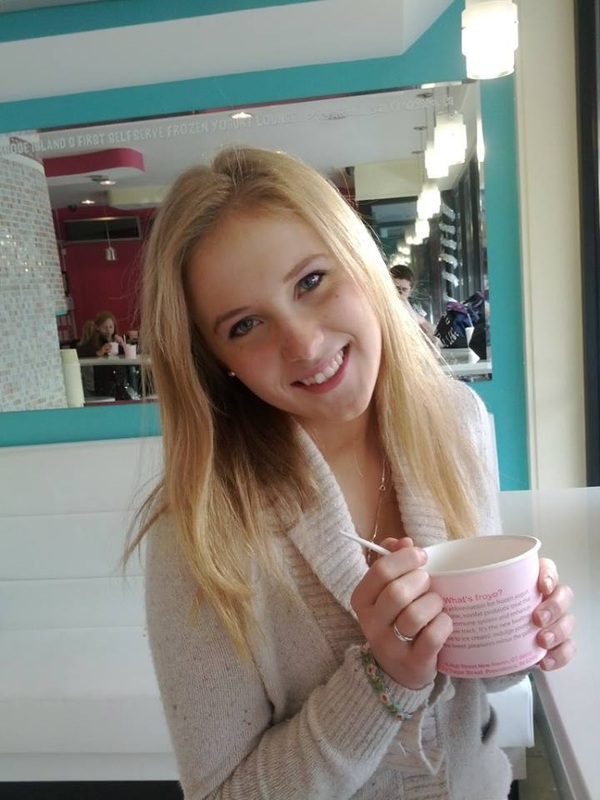 I

LOVE

froyo cafes! I simply adore all the cute little places that have popped up over the past few years. I get to decide exactly how much I want to eat and just what I want to include in my lovely dessert! If you're avoiding dairy like me, some Froyo places offer delicious dairy-free sorbets! Be sure to opt for toppings that taste great, but don't undo all the good you're doing for your body. Try strawberries, blueberries, bananas, mango, kiwi, carob chips, and almonds, You can pass on the oreos, peanut brittle, and sugary cereal.  Froyo places have so many fun and healthy options! …and as you all know, I love my healthy sweets!!
How about you? Do you take 'food selfies'? What is your favorite treat?!