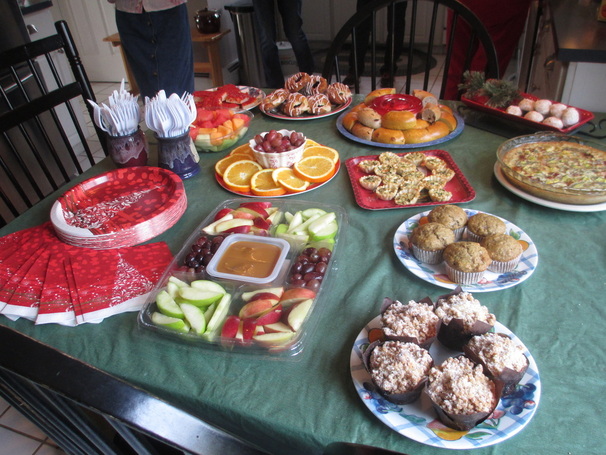 Hey guys!  I hope you all had a wonderful Christmas!! It is such a treat to be able to spend the Holiday season with loved ones!  I know that the holidays can be busy and hectic, but today I wanted to reflect on the fun times and talk a little bit about the TRUE meaning of Christmas!
Christmas is the celebration of the birth of Jesus Christ.  Over 2,000 years ago in the humble little town of Bethlehem a baby boy was born.  Throughout history Jesus has been one of the most significant and talked about men of all time.  His life on earth changed history.  Whether you follow Him as Lord or simply view Him as a 'good' man… it's your choice.  But for me, He is not only the 'King of Kings' but also the leader of my life.  I strive to live each day worthy of the calling to which He has called me as a follower of Him.  
Christmas to me and my family is so much more than just presents and Santa.  Christmas celebrates the birth of our savior… there is no better reason to be merry!  Isaiah 9:6 explains how, "For to us a child is born, to us a son is given; and the government shall be upon his shoulder, and his name shall be called Wonderful Counselor, Mighty God, Everlasting Father, Prince of Peace."
This is the true meaning of Christmas!!  This is 'the reason for the season' and the foundation of my faith.  I am so thankful for the blessing of Christmas, the birth of Christ, His death and resurrection and the impact my faith has had on my life!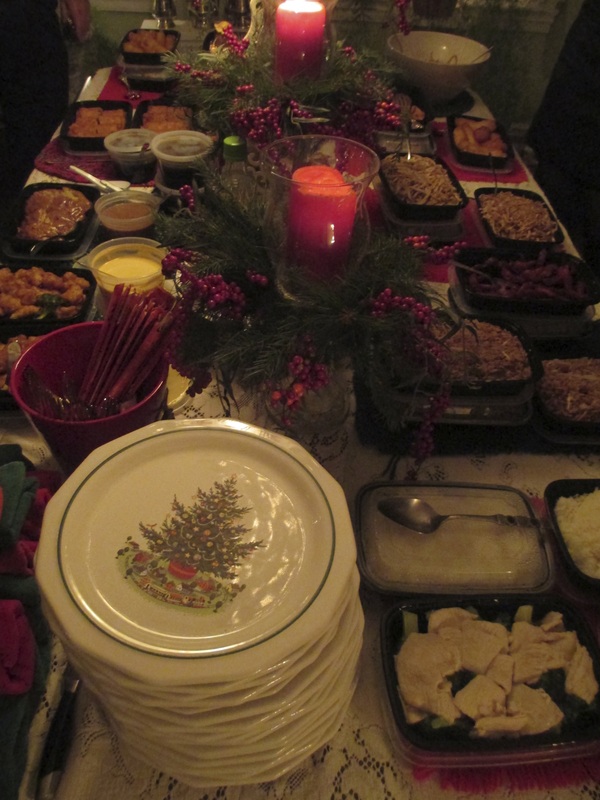 Speaking of celebrating… Every Christmas Eve, we always celebrate at my grandparents' house and I get to see all of my cousins!! It's so much fun!  Every year we order Chinese food!!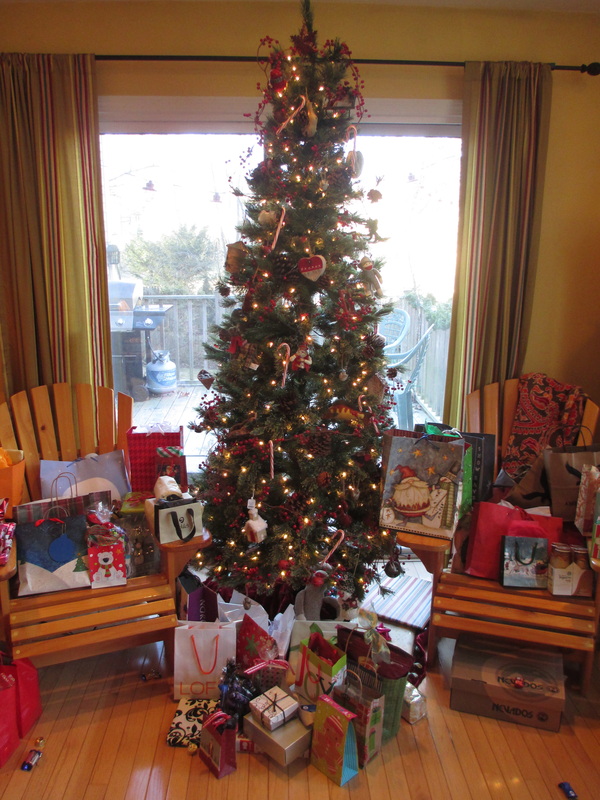 Christmas morning was such a blast!  We woke up early (but not too early) and opened presents with my future sister (Jared's fiancé)!
Stockings first!  (What would we do without our annual electric toothbrushes??)  Then we moved on to the 'bigger gifts' and then some yogurt and granola for a light breakfast before Jared and Allie headed to her house.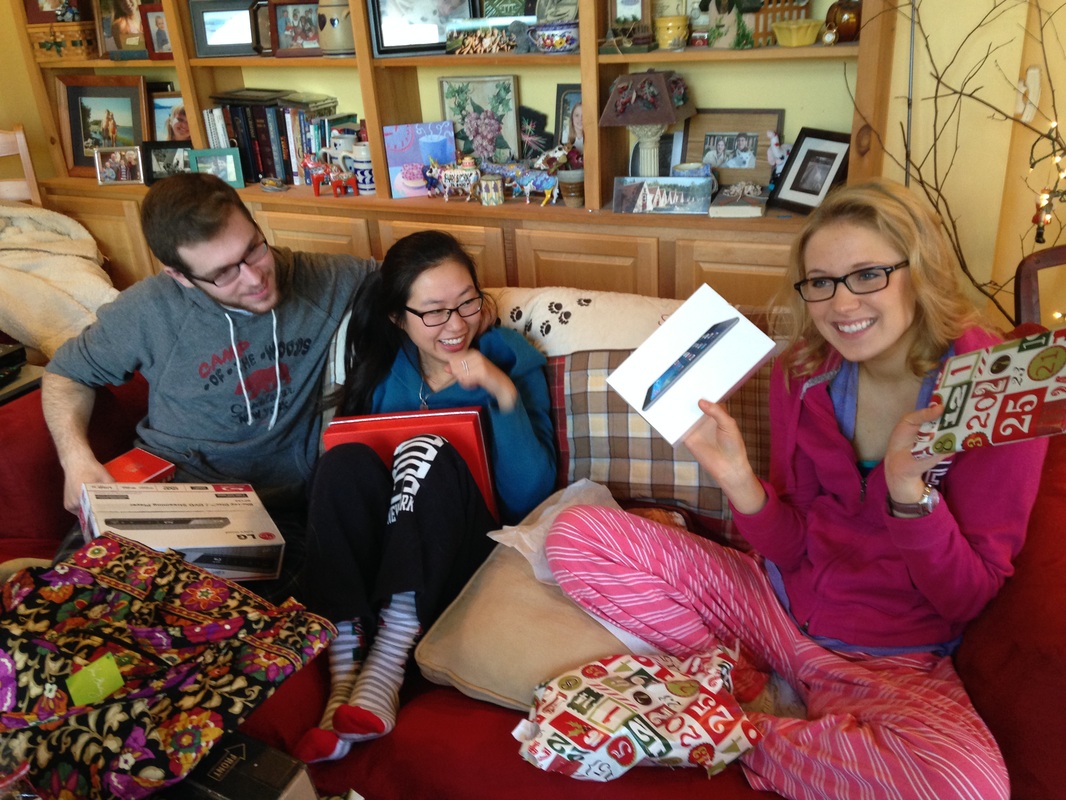 I got this beautiful pair of tall leather Anthropology boots that I picked out from an Estate sale right near my college!  They were brand new with tags, in the box, my size, originally $270… for only 30 bucks!! I absolutely love them!!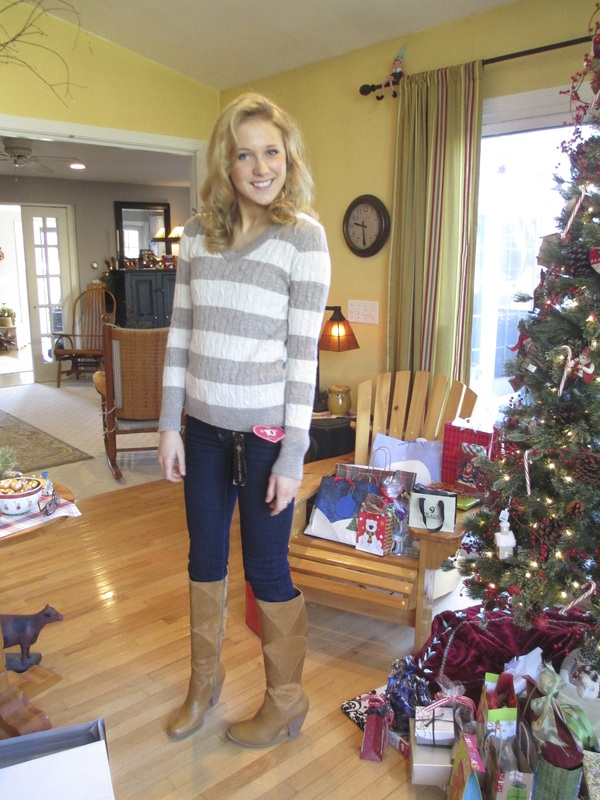 I am so blessed!!  I hope you are thankful for everything you have this New Year… I know I am!!  I hope you had a happy and HEALTHY holiday season!!