Moving has a way of teaching us about ourselves… about our dreams, our visions, our strengths, our weaknesses. It's hard to believe that I've lived in Charleston for less than 2 months! Moving to a new city, 17 hours from home, all by myself has reminded me just how important self-care is. Cue holistic health. I'm incredibly passionate about all things health and wellness, but I believe we are FAR more than just what we eat or how often we exercise. Below are some of my keys to an overall healthy life as well as my recent experiences with them.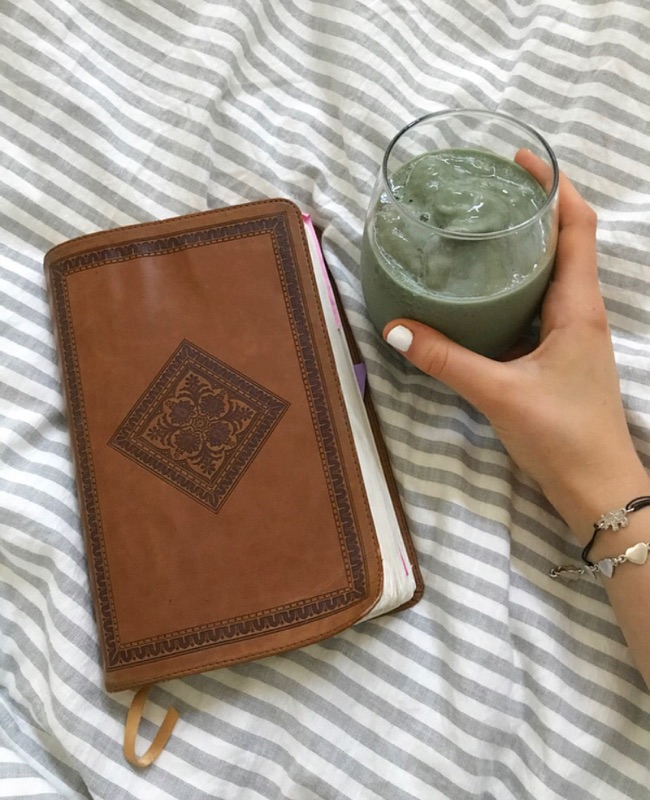 FAITH: Adjusting to a new place, busy work schedule, and honestly just transitioning into "adulthood" can be STRESSFUL. It's a growing process. The move has realigned my heart and strengthened my relationship with Jesus. I find my daily peace in Him and strength from His word. Below are some of the verses that I've been finding comfort in!
Psalm 16:8– I have set the LORD always before me; because he is at my right hand, I shall not be shaken.
James 4:8a– Draw near to God, and he will draw near to you.
Psalm 34:4-5– I sought the LORD , and he answered me and delivered me from all my fears. Those who look to him are radiant, and their faces shall never be ashamed.
Psalm 34:8– Oh, taste and see that the LORD is good! Blessed is the man who takes refuge in him.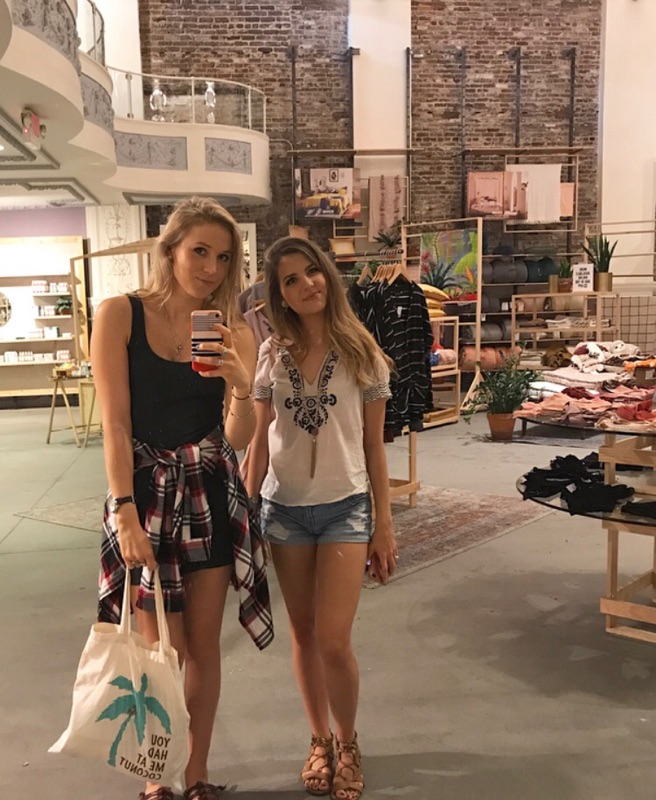 SOCIAL: Sometimes I can be SO hard on myself. I always feel like there's not enough hours in the day! I'm still figuring out that balance of doing things & taking time to relax. As an extrovert I get my energy from others so I'm trying to get involved in small groups and make sure to prioritize time with friends and make new friends!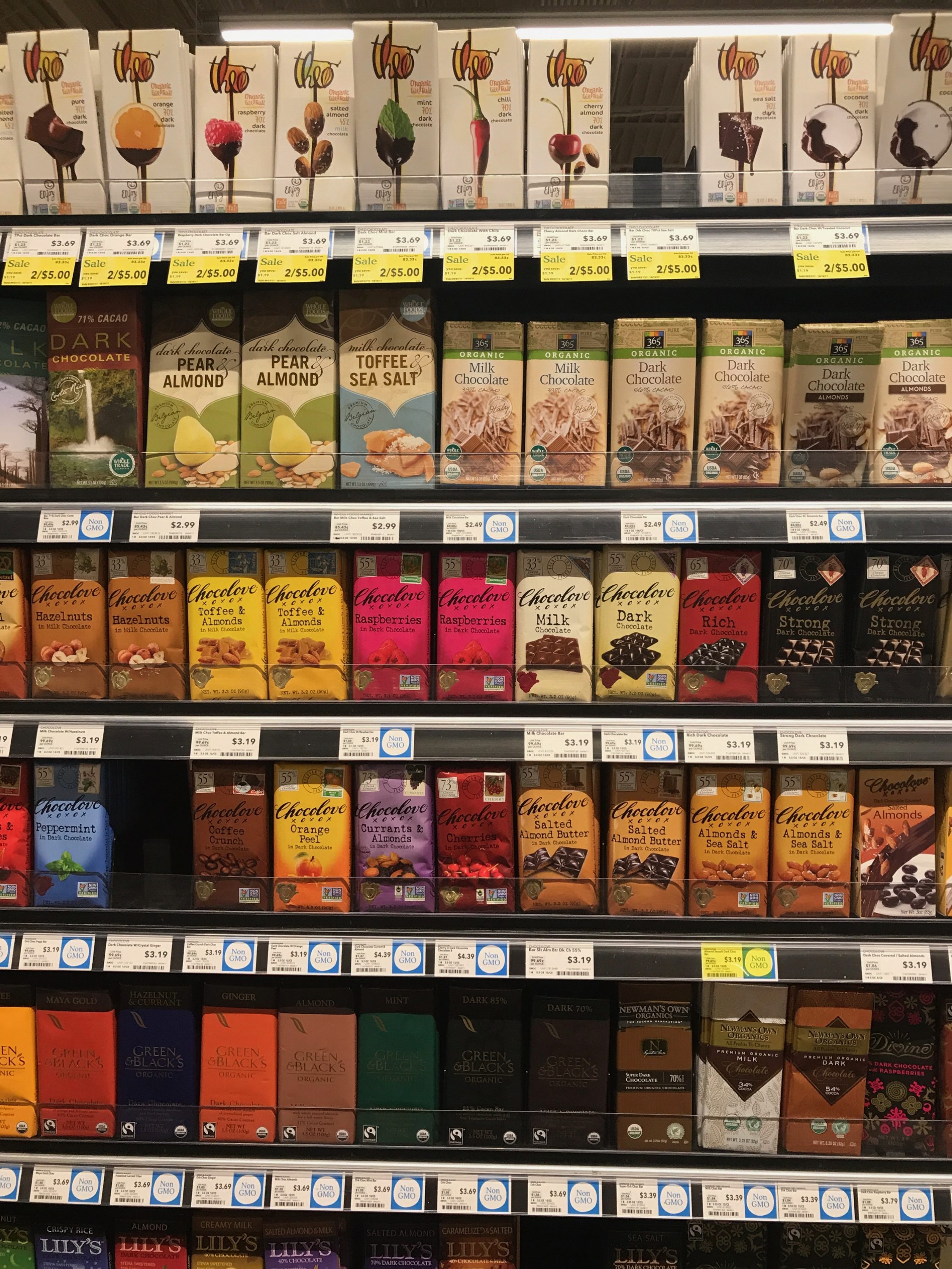 BUDGET: Healthy spending has become SO important to me. Now that I have much bigger bills & expenses than ever before I've changed up my spending habits. I've never really spent much on "things" (I try to be minimalistic), but I've always spent a lot on healthy groceries. Since moving I've started to do all my bulk shopping at ALDI's (which is FAR cheaper than Whole Foods), and instead I save Whole Foods shopping for treats (like dark chocolate)!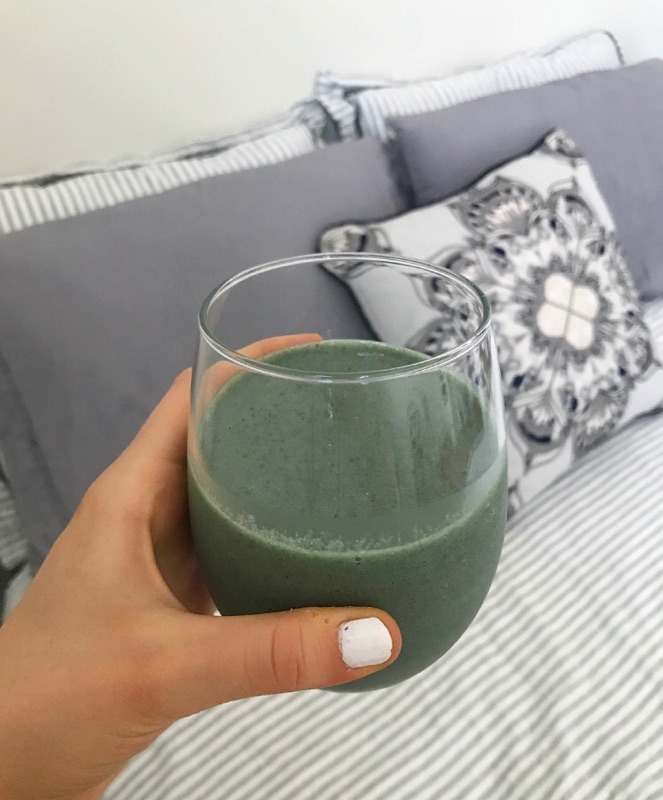 FOOD: While holistic health isn't ALL about food, food is a big part of it! Since I've moved I've started cooking SO much more. I do lots of meal prep to get ready for long work days and make sure that I'm fueling myself even when I'm super busy. Lately I've been OBSESSED with green smoothies… I've had 6 in the past 4 days!! I recently opened my Vitamix and my life is forever changed! Below is my go-to smoothie recipe. It's rather light/ low in calories because I prefer to have it with food (anyone else just love to chew??) Hope you enjoy!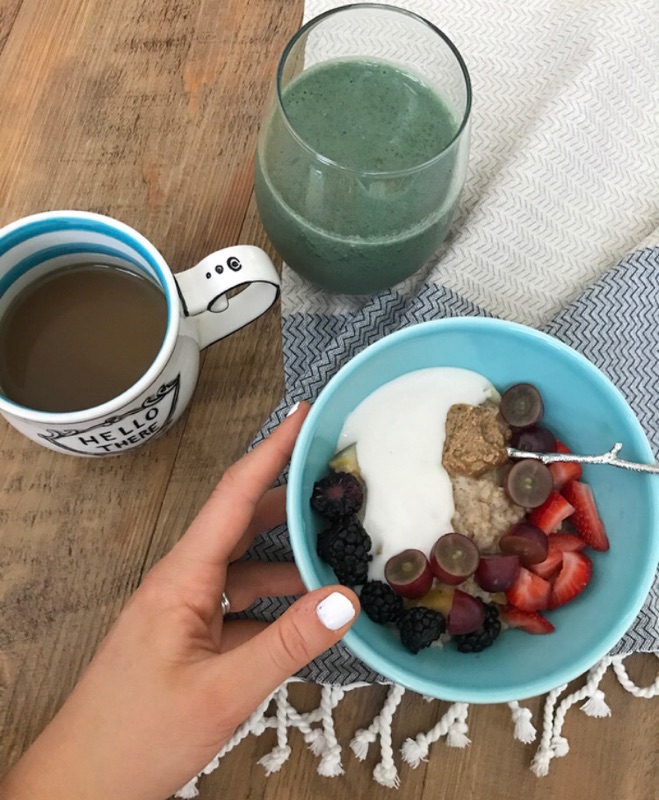 Easiest recipe EVER!! Simply blend 1/4 frozen banana, 1/3 cup frozen mango, 3 strawberries, a 1/2 scoop of collagen, 1 tablespoon super green powder (or a large handful of spinach) & ice/ water as desired (I use A LOT of ice because I like it light).
So there you have it! Those are the ways I've been adjusting to my new home (and new life)! How do you stay nourished when life gets busy??
SaveSave
SaveSave
SaveSave
SaveSave