So… my adorable brother is getting married!!  I am soo excited!  I will soon have a sister 🙂  Jared (my brother) is only 21, and Allie (his future wife) is only 20.  But "when you know, you know," at least that's what I hear.  And if you knew Jared and Allie, you would know just how perfect they are together!  
Here they are holding their cute bride and groom celebration glasses (for sparkling cider of course)!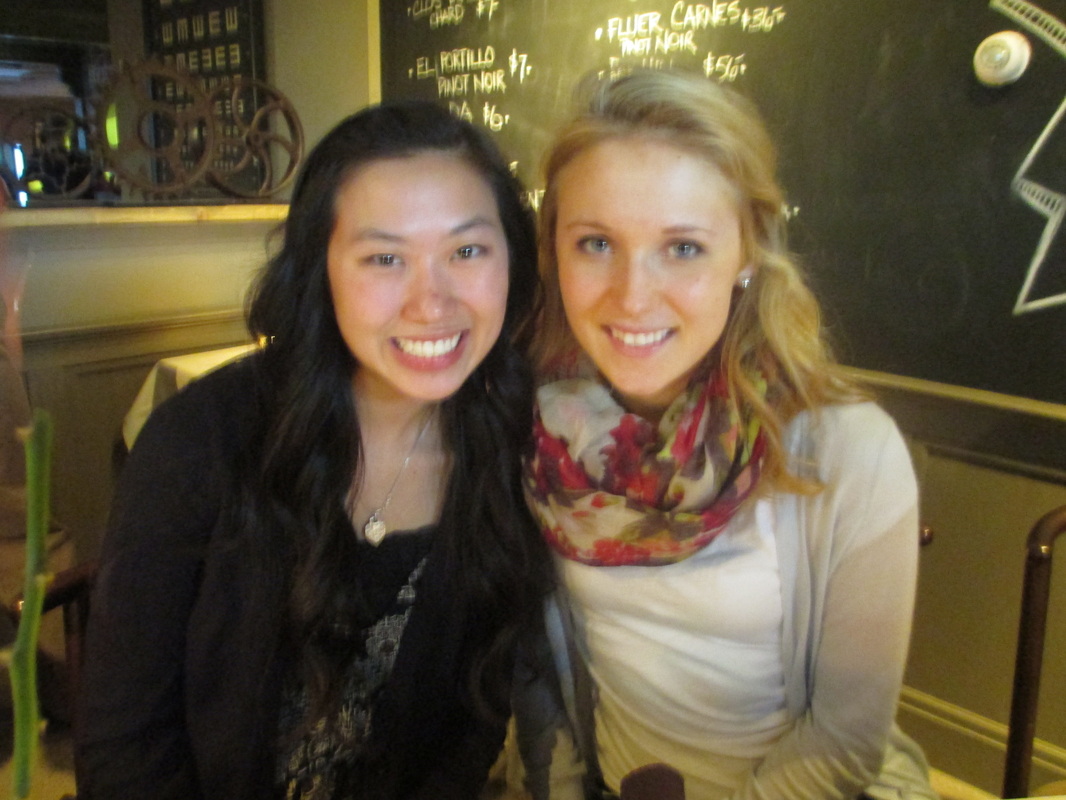 We both eat gluten free, love fashion and always hunt for a good deal!  Can't wait til she's officially part of the family!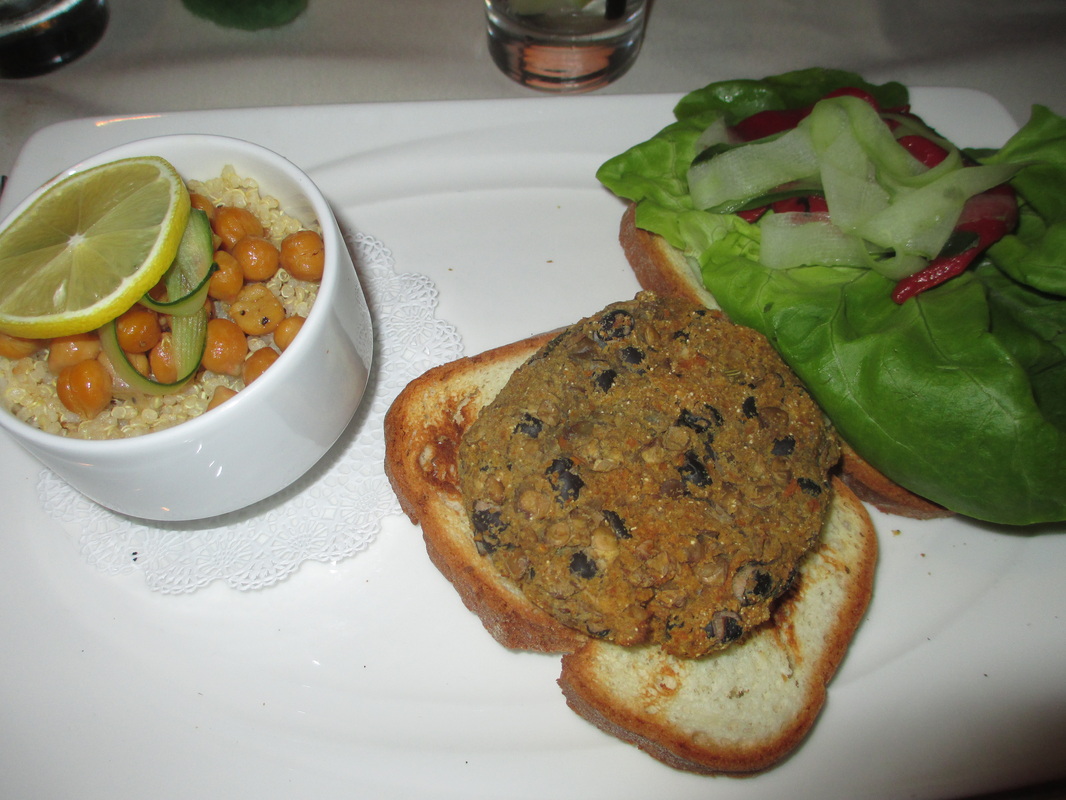 Last night we went out to celebrate their engagement at a cute local restaurant.  I ordered a vegan lentil/ black bean burger on gluten free bread with a side of quinoa and chickpeas!  It was super nourishing and tasty!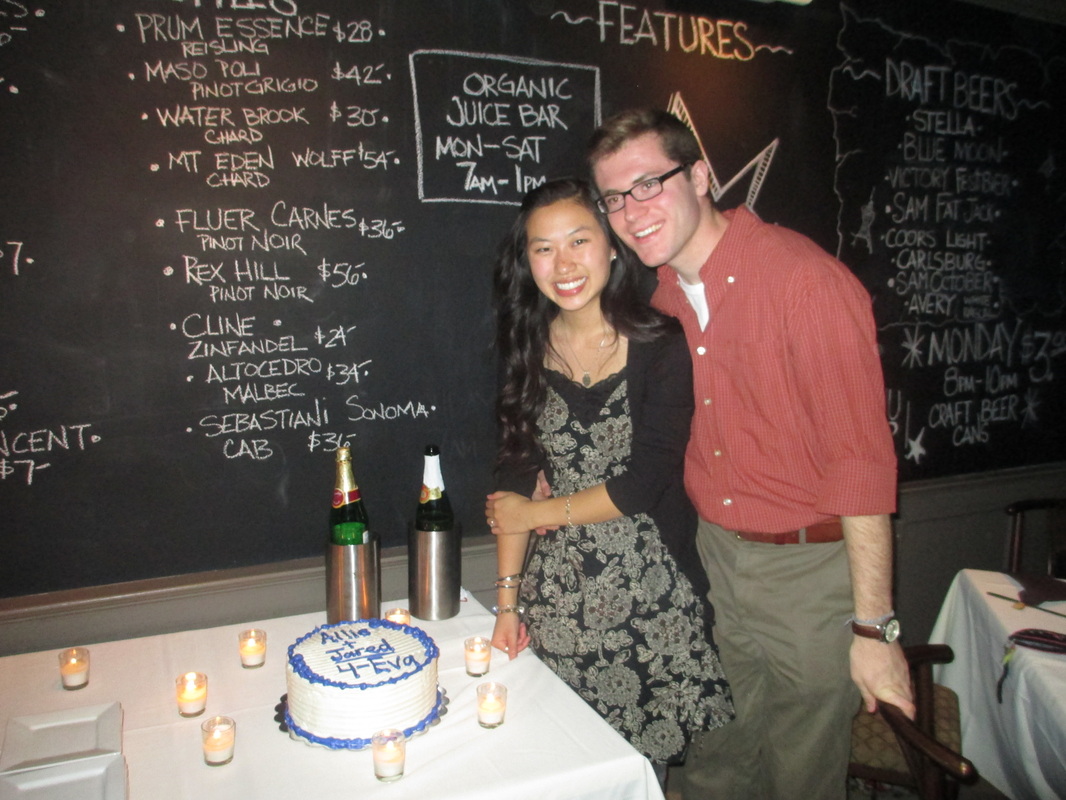 There was even a "wedding cake" to celebrate!  I love cake, but since it wasn't gluten free, I couldn't have any 🙁  But it's all good because I brought my own dessert to enjoy!  Gluten free cookies and a homemade peanut butter truffle!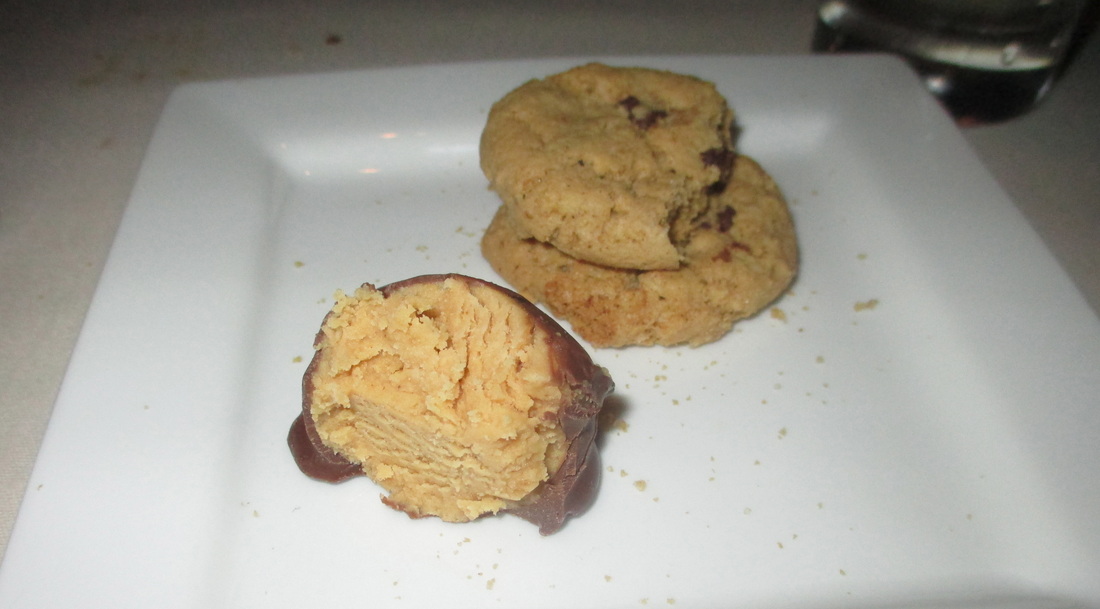 It was great to be able to celebrate the upcoming wedding and marriage of these two wonderful people!  They are both such godly, loving and mature young adults.  I can't wait to have a sister and I am so happy to see what the Lord has planned for these two <3