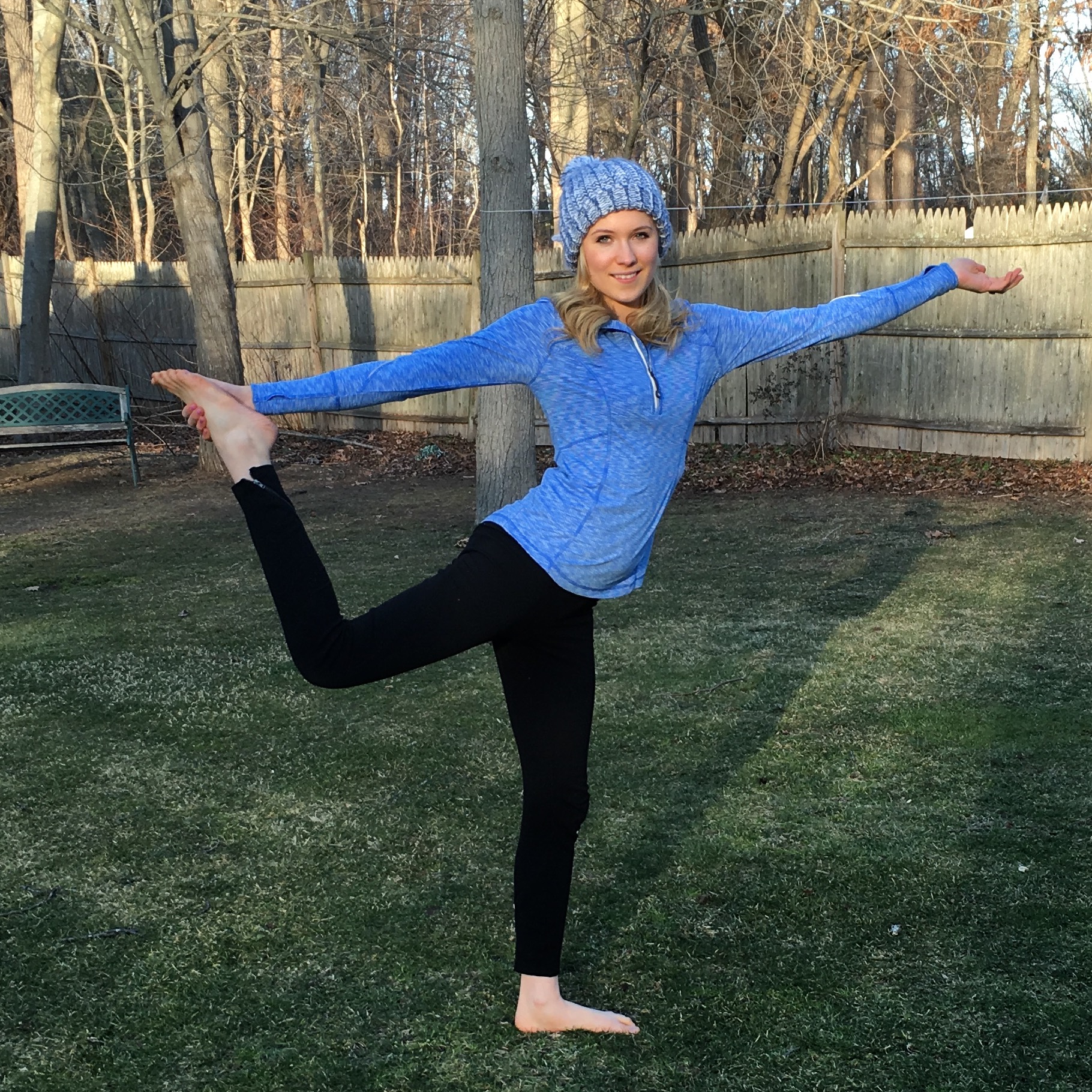 'High fives' for yoga vibes!
I don't know about you, but I love yoga. Next to walking (which will always be my #1) yoga is my favorite form of exercise. As you can probably infer from my two fave activities, I like to take a calm, relaxing and peaceful path to fitness. That's the approach I take with eating and with life in general… so it's only natural that this is how I prefer to keep fit.
Today I want to share some of the amazing benefits of doing yoga. No, I'm not saying that you need to be a 'pro-yogi' or that you need to drop down into pigeon pose this minute. But I am saying that practicing yoga, even just a couple times a week, has HUGE benefits that affect all areas of your life.
Here are some of the beneficial effects of yoga:
It creates consciousness and promotes healthy breathing.
It builds better posture and strengthens your spine.
It Increases flexibility and improves core strength.
It helps to lower blood pressure.
It helps to create a healthy balanced relationship with food (by promoting mindfulness).
It calms you down (a great way to de-stress after a long day!)
It improves your balance.
It helps fight insomnia and promotes healthy sleep.
It reduces digestive distress and promotes regulation.
It increases happiness and an internal sense of calm!
Those are just a few of the benefits of yoga… believe me, there are MANY more! My advice? Go do some yoga! Even if it's just a quick Sun Salutation, it'll get your body moving and relax your mind!
Do you love yoga? What are your favorite ways to stay fit?