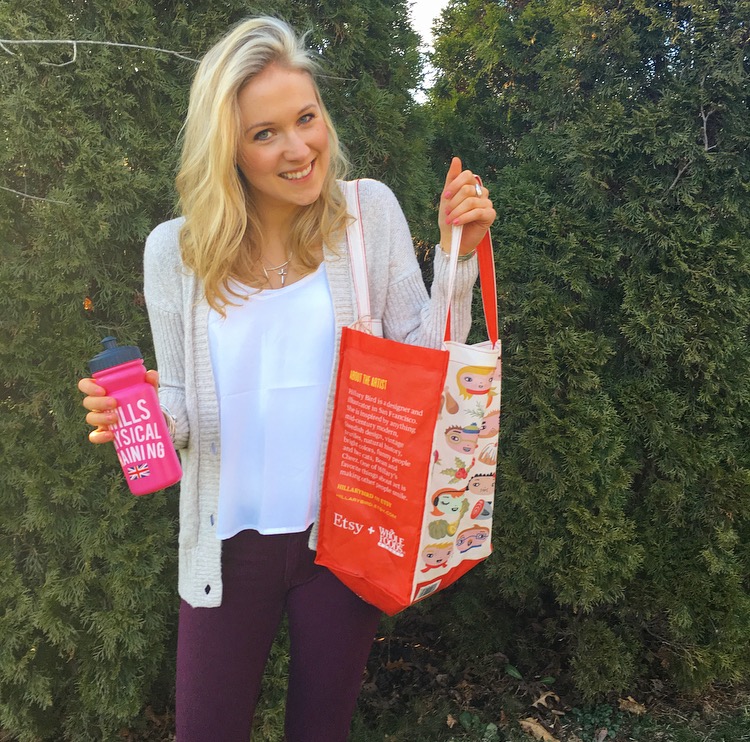 Who else loves grocery shopping? I hear people complain about it all the time. And while I agree that prices can be high, lines can be long, and shopping can be time consuming, there's still something exciting about coming home with bagfuls of potential healthy delicious snacks and meals. I probably spend more money at Whole foods in a month than I spend on clothes all year long!! Hehe, what can I say- I appreciate good quality food. So for today's post I wanted to share the top 10 foods I can't live without. People often share "what's in their bag" (their handbag or backpack) but considering my love of food, I figured I'd share:
What's in my grocery bag?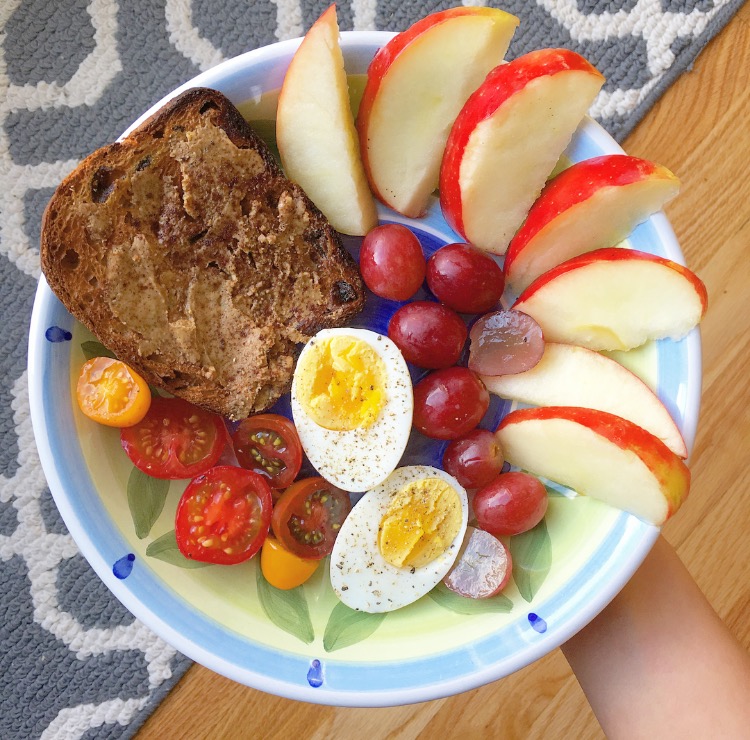 Apples– Specifically Pink lady apples. I eat these sweet, crunchy babies with breakfast, sliced up for a snack, or after lunch for 'dessert'. YUM!
PB2– I LOVE PB2! Low in calories and high in protein, I order my PB2 online (in bulk) because it's just my fave. I eat it on gluten free toast at brekkie, or with my apple slices for a snack.
Gluten free toast– Gluten free girls gotta have our toast, too. G.free toast, an egg & fresh fruit is a perfect breakfast for me.
Eggs– Definitely eggs! Being gluten, dairy, and soy free- they're my favorite source of protein and fat. I just feel so satisfied eating a scrambled egg in the AM, a hard boiled egg at snack time, or a fried egg on my salad for dinner.
Avocado– Creamy, satisfying and packed with nourishing healthy fats. I love adding avocado + salsa to my salad for the perfect (healthy) dressing.
Spinach– I can't go a day without my greens. Spinach is perfect for a salad at lunch, sautéed as a side for dinner, or blended up in a fresh green smoothie anytime at all.
Salsa– I'm kind of addicted to salsa. It's the best salad dressing/condiment ever. Seriously- don't knock it till ya try it. SO low fat, low cal, fresh and delicious!
Celery– Crunchy and hydrating, celery is my favorite thing to munch on while prepping my lunch or dinner. It's not enough to fill me up, but it is enough to hold me over and it prevents me from more dangerous snacking.
Veggie straws– Okay, okay, I know these are a little bit more processed than my whole-foods based diet, but I'm all about that balance, right?? Veggie straws are just so light and crunchy– they're the perfect side to my lunch time salad.
Dark chocolate– Cuz I'm all about those treats!! I don't go a day without my nightly dark chocolate. I lovingly refer to my 'post dinner magical moments' as "Dark Chocolate Time!" I get really excited about it (even though it happens every.single.night.) It's the little things, right??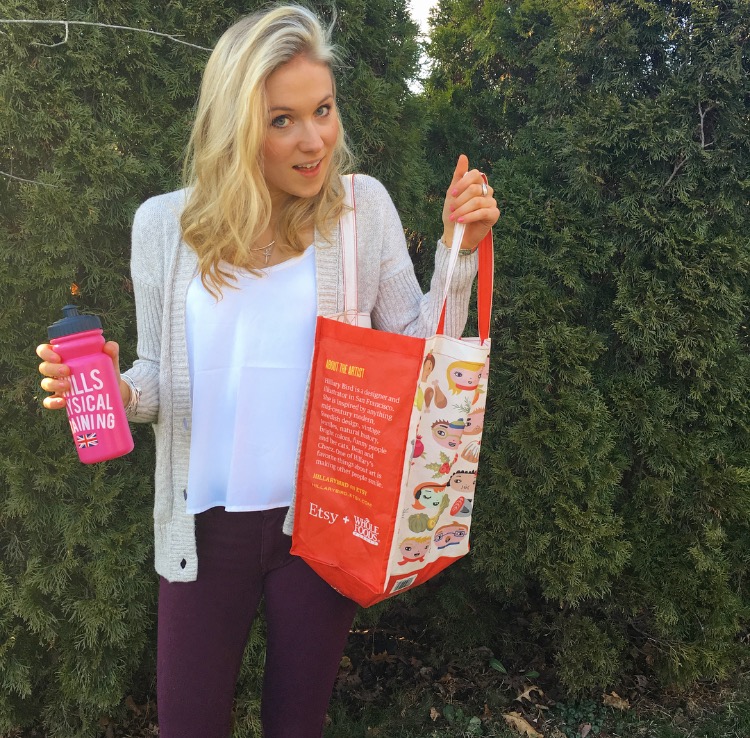 How about you? What are some of the foods that YOU can't live without?