Happy Wednesday!  I hope that your week has been going well!  Today I want to show you guys some of the foods I've been enjoying lately!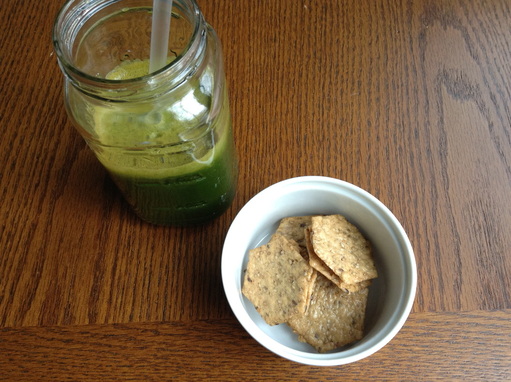 Fresh homemade green juice? Yes please!! I love to enjoy it with a few flax crackers and natural peanut butter!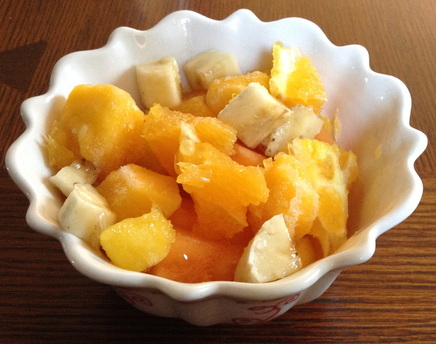 A fresh fruit salad is always satisfying! This one was filled with oranges, bananas, cantaloupe and frozen mango! So good!
What about you?  What are some of the foods and treats that you have been enjoying this week?