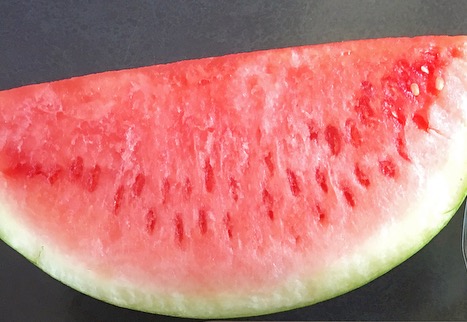 My Plants Based Vegan Challenge continues and I figured it's about time for a 'What I Ate Wednesday'. I love the chance to find out what other bloggers are eating, don't you?
I started my morning with a bowl of oats (surprise, surprise). I like my oats super fluffy so I add extra water and I cook them for about 20 minutes (instead of the recommended 5). While waiting patiently for my oats, I munched on a bowl full of fresh, juicy watermelon (pictured above).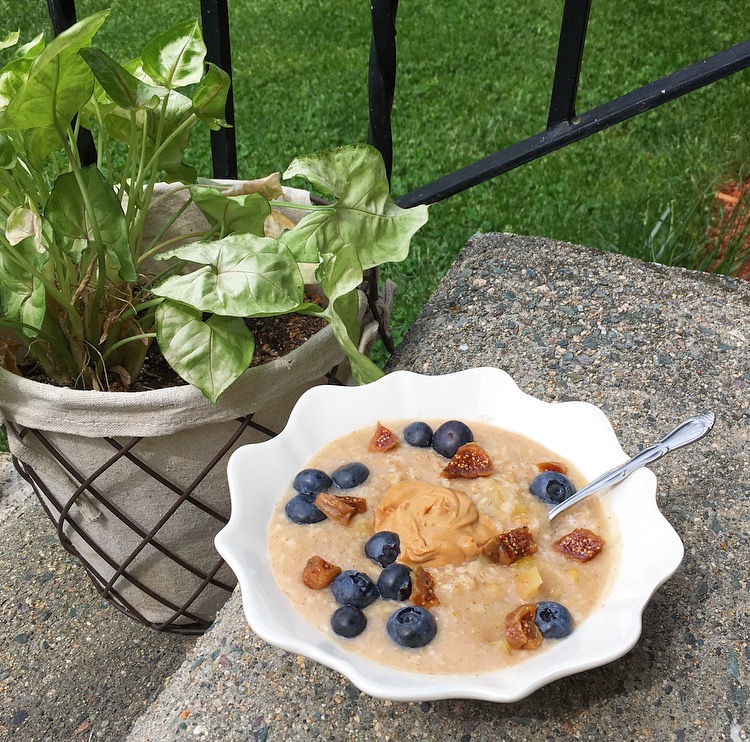 To make my bowl of breakfast oats, I boil 1/3 cup dry oatmeal + 1/3 chopped apple + a few mango chunks with a dash of cinnamon, nutmeg, and vanilla. I top my oats with 2 tablespoons prepared PB2 mixed with 1 teaspoon natural PB, 1/2 dried fig, and a handful of fresh blueberries. SO good… I vary the toppings, but I make this 'recipe' almost everyday.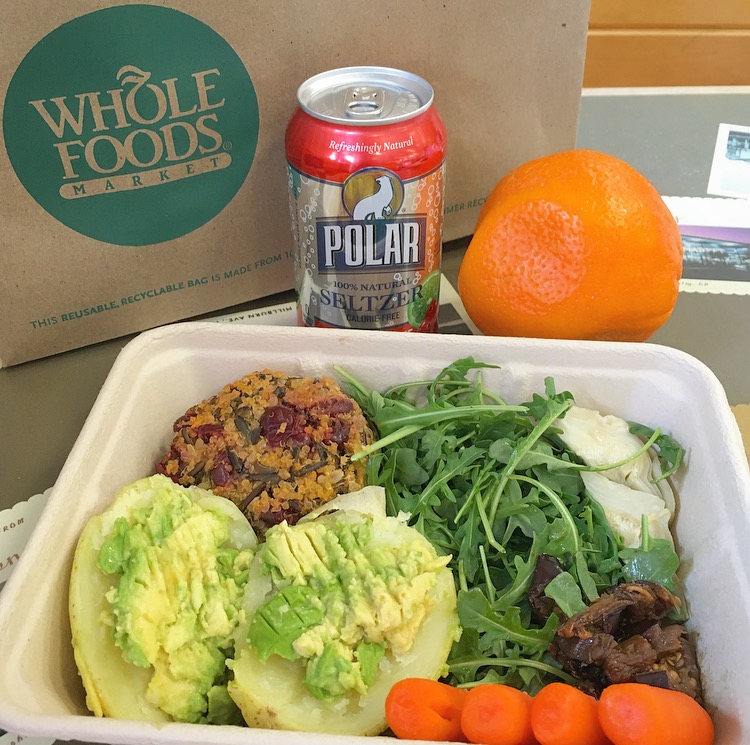 Does it really get any better than lunch at Whole Foods?? Today's midday meal was super simple, filling, and delicious. I opted for an arugula salad with artichokes/eggplant, a few baby carrots (there were a few more than pictured, but I nibbled those away while taking the pic!), a quinoa- cranberry vegan patty (SO good!), and a baked potato with mashed avocado. I enjoyed an orange for "dessert" and sipped some cranberry-lime seltzer with my meal.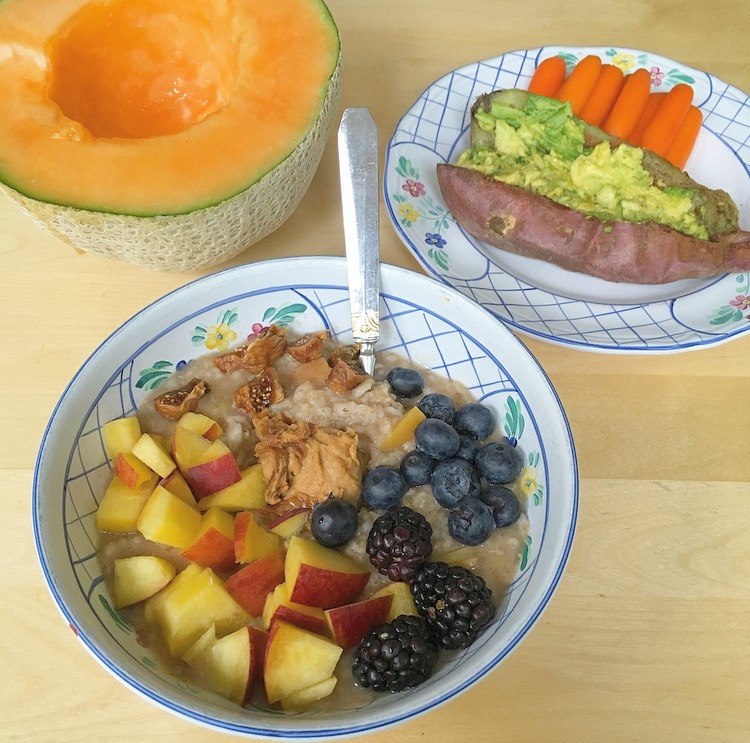 Come dinner time I was hungry! Sometimes I eat a little snack in the afternoon, sometimes I don't, but today I was too busy and I didn't get a chance. I was babysitting at night, so I brought along some oats and a sweet potato and I made this deliciously carby meal. (Don't judge me for having oats twice in one day! Hehe.) Dinner was carrots, a white sweet potato with mashed avocado and some oats with fresh fruit, PB/PB2 + 1/2 a small cantaloupe.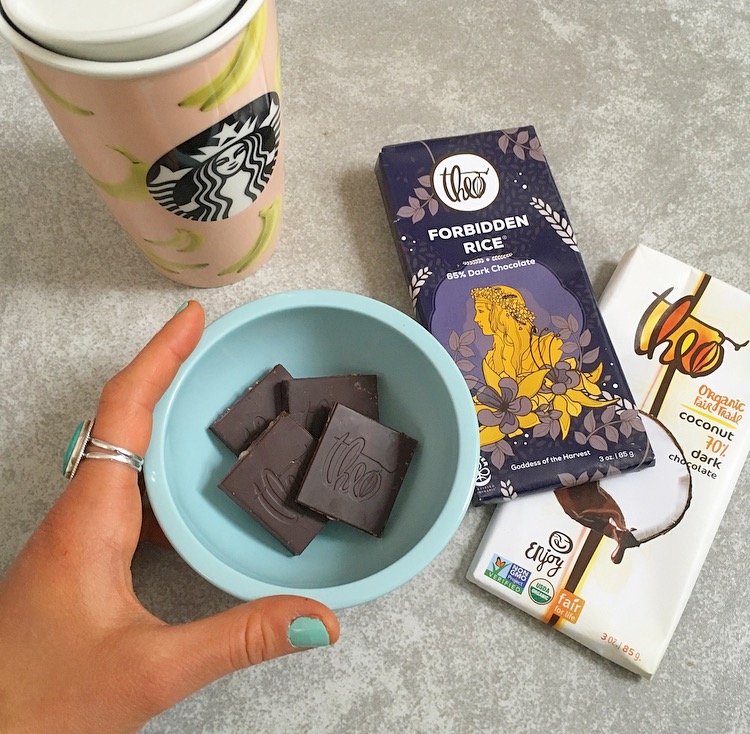 Treat time!! I came home from nannying and knew it was chocolate time. You all know I eat chocolate every night… and that's not changing just because I'm on a vegan challenge! Thankfully, Theo (my fave kind) is totally vegan, organic, and fair trade certified. I always stick with one serving of the dark stuff and I usually sip some cinnamon tea with almond milk. Delicious!
So, that's what a day in my life looks like! Simple, satisfying, and delicious!!
xoxo Cailee!