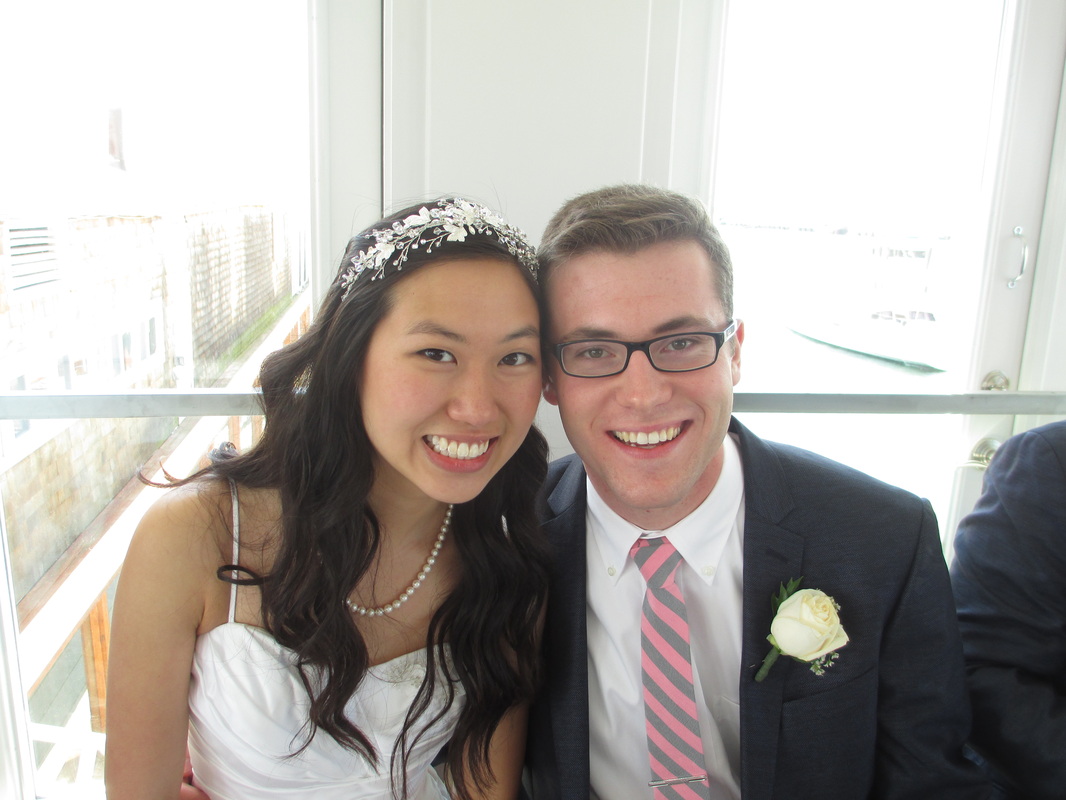 Hey Everyone!  Sorry it has been so long since I last posted, but I have been soooo busy lately!  My big news is that this past Saturday my brother got MARRIED!  It's official– I have a SISTER!  Jared and Allie celebrated the special event in beautiful Newport, Rhode Island!  It was the perfect day for a wedding.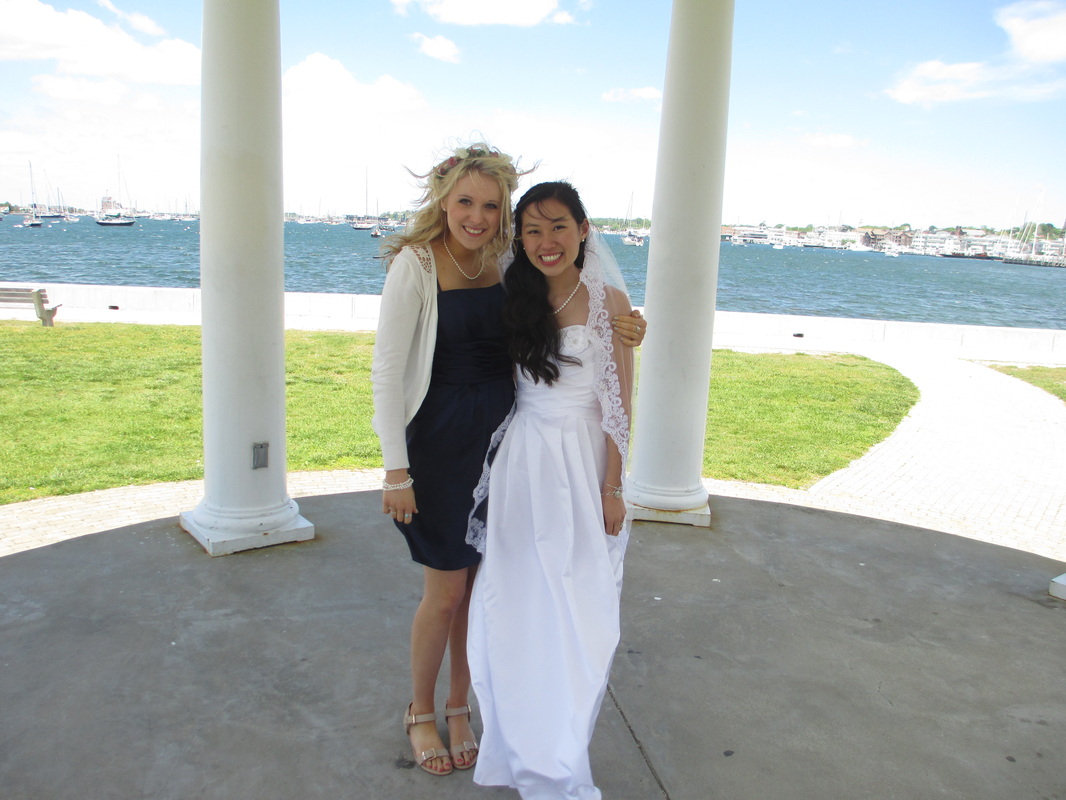 It was a small ceremony, but it was such a blast!  The sun shone brightly, but wind coming off the ocean meant that we were a little FREEZING in some of the outdoor pictures!  So windy!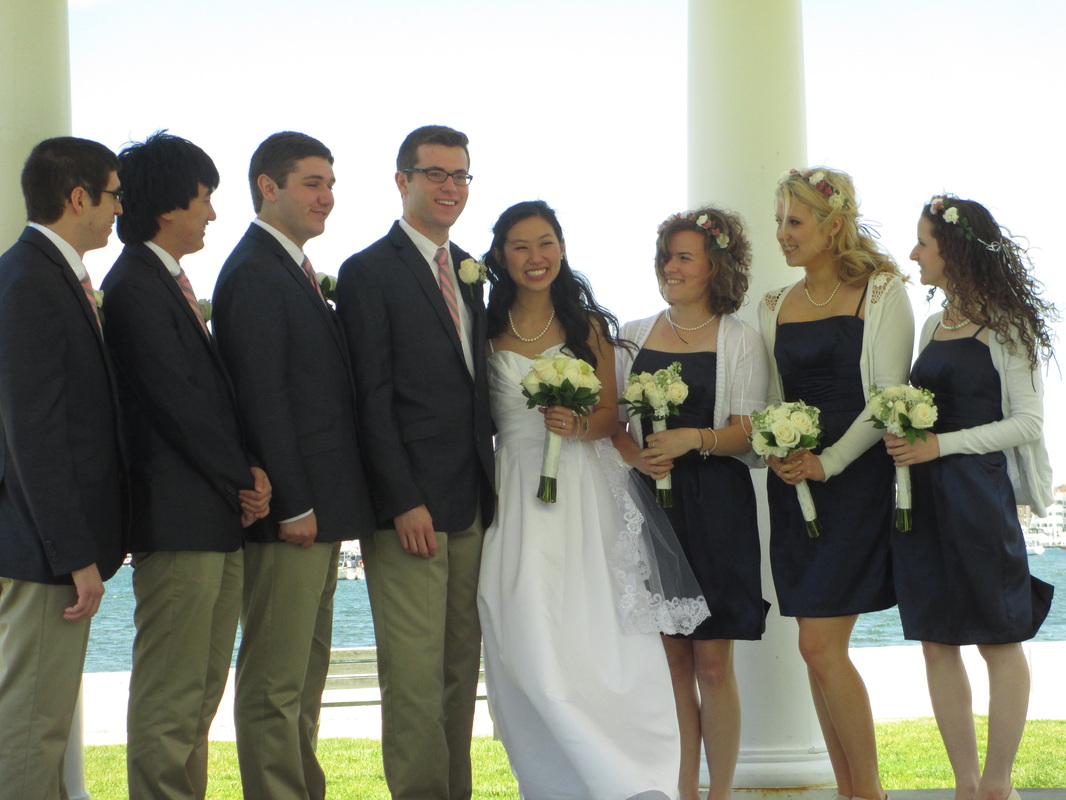 We had a lovely dinner overlooking the harbor.  Fishing and yachting boats sailed along gently in the distance while we enjoyed our seafood platters.  I got salmon (no surprise…it's my fave)!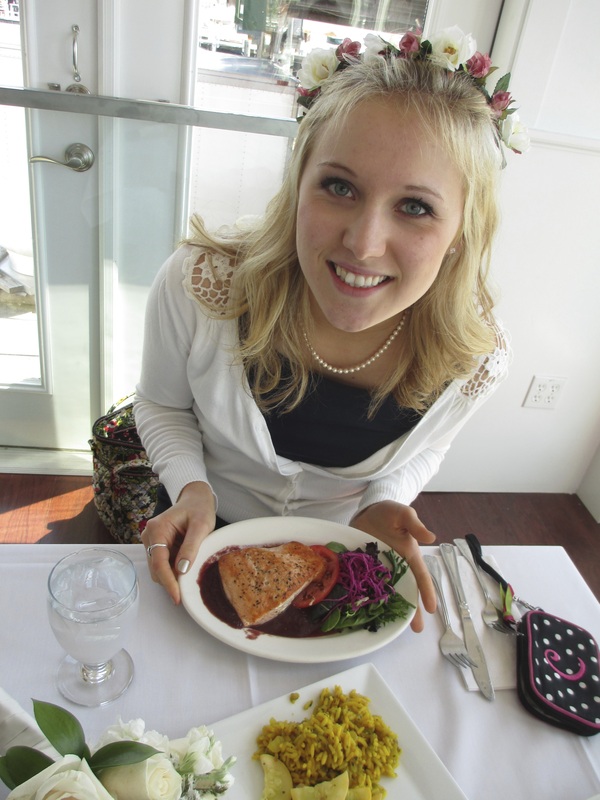 This was our head table up front.  We decorated with lanterns and huge hydrangeas in glass jars.  I actually ended up with 2 bouquets because I was a bridesmaid AND I caught the bouquet!!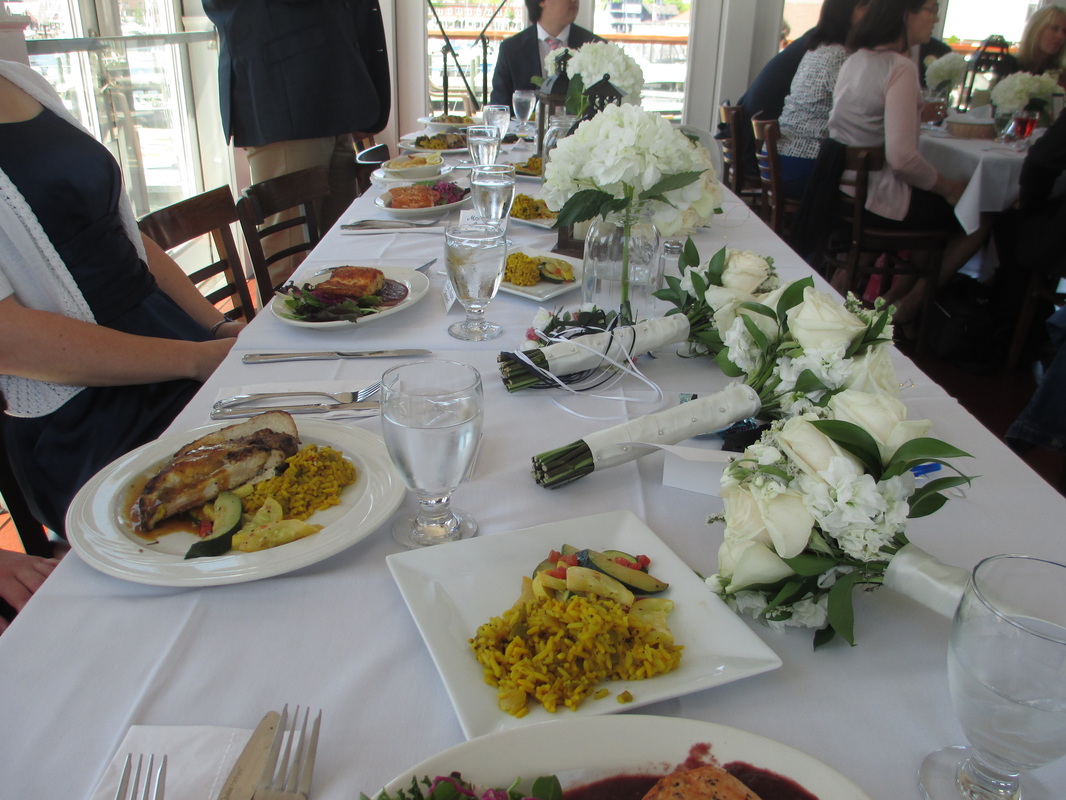 We had the cutest little 'candy bar.'  Guests got to grab little monogrammed candy bags and fill them up with some of these goodies to take home.  I'm not recommending candy on a regular basis, but it IS a wedding!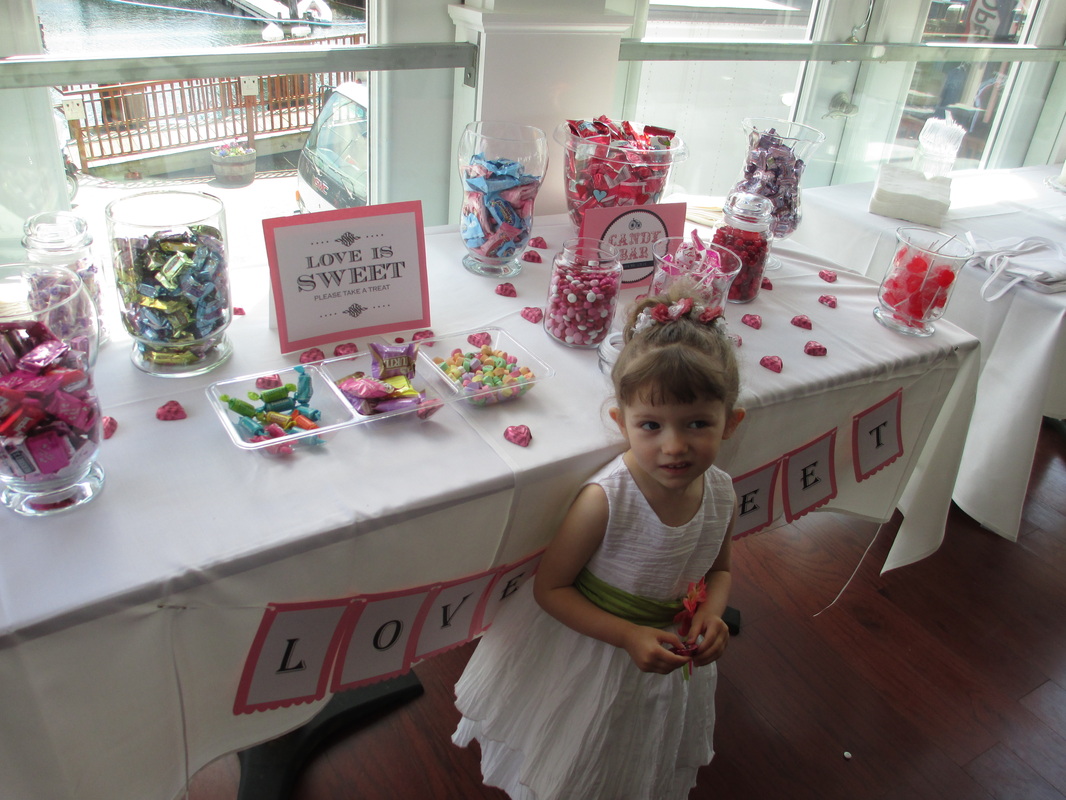 They actually had 3 cakes!  A thick, rich, delicious chocolate cake from a favorite local bakery, a beautiful vanilla wedding cake with a sweet 'Willow Tree' cake topper, and this adorable little gluten free cake for me and the bride to enjoy!  I had a small slice and boy, was it delicious!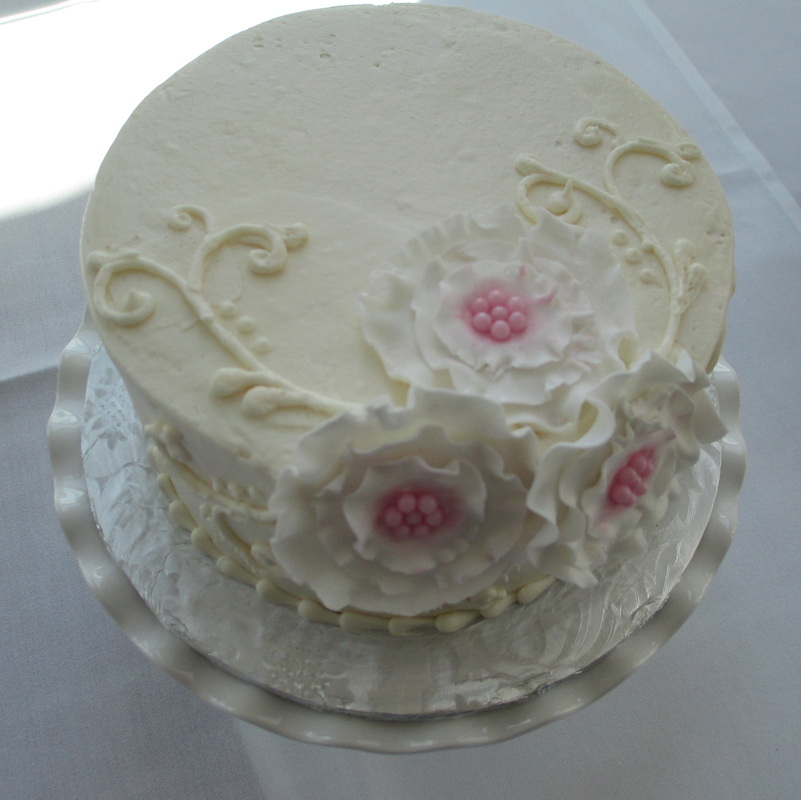 This was the lovely venue!  The sky and the water were both gorgeous shades of blue!  So beautiful!  It was a perfect day for a perfect couple.  They are both quite young, but clearly God has brought this couple together and HE is in charge of all things.  They both want to follow God's plan and they will continue to pray together and seek HIS WILL for the rest of their lives.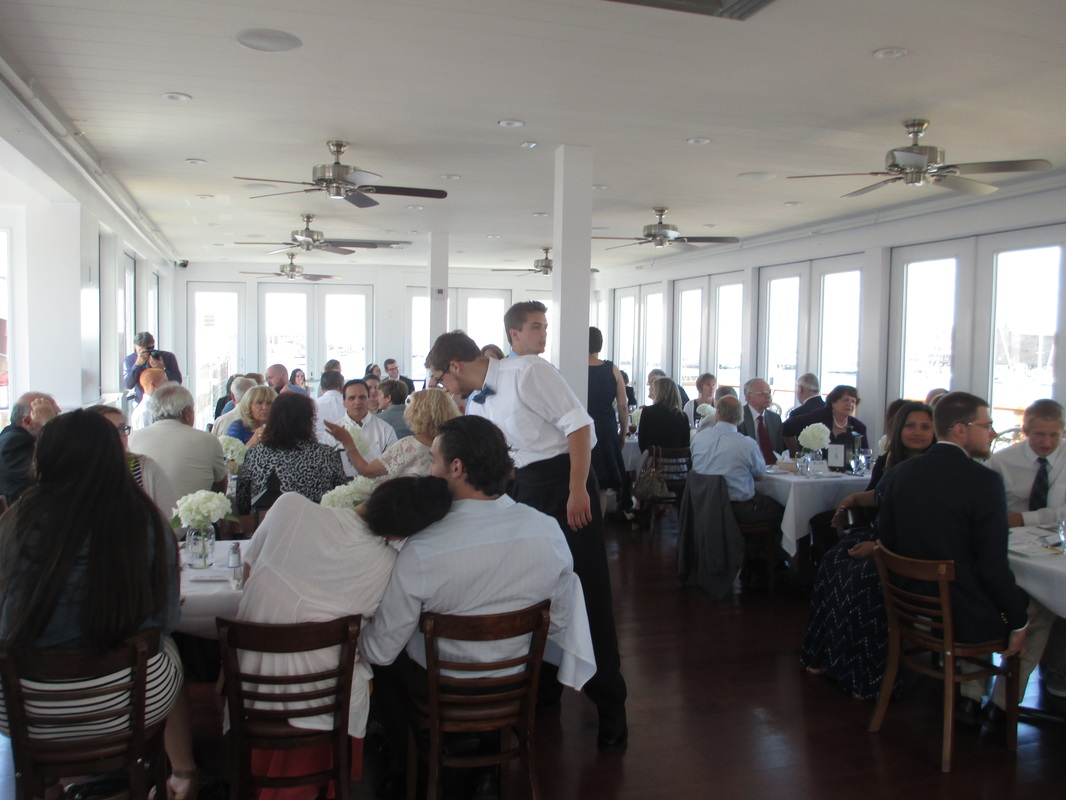 The day flew by and as we headed out we tried to take a 'jumping picture'!  Fun times!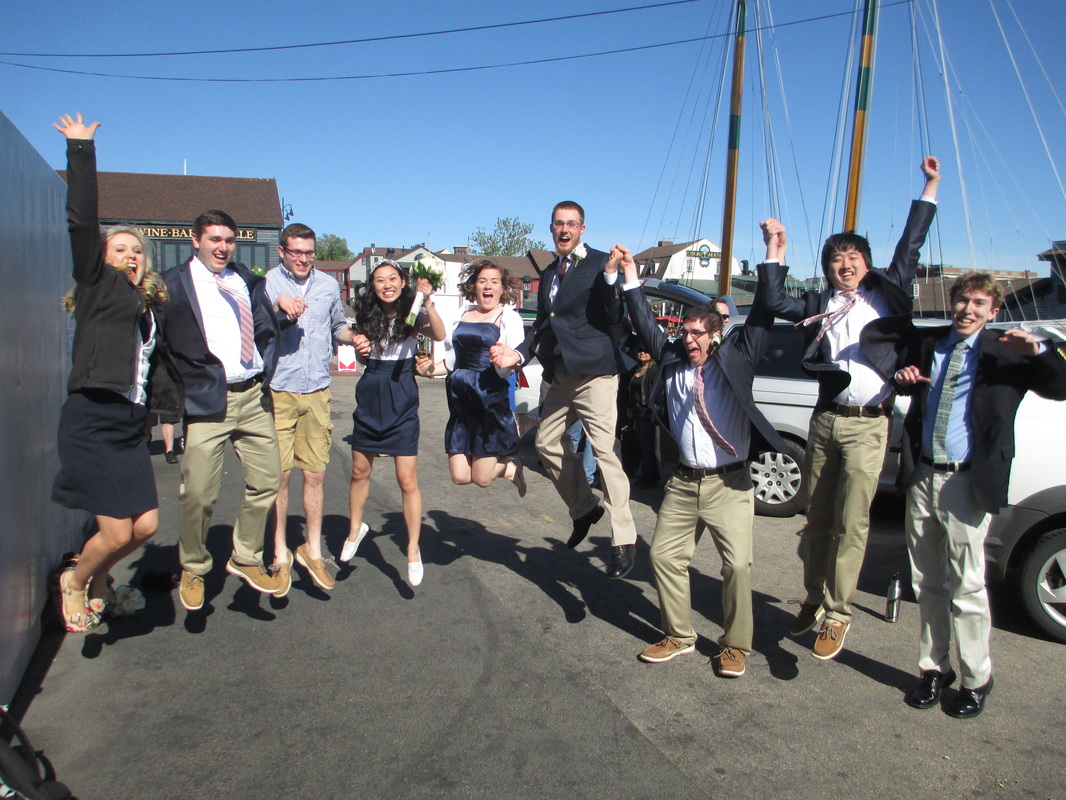 So yep, I'm back!  Again, I'm sorry for the lack of posts as of late… I miss you 'blog world!'

How about you?  Have you been to a beautiful wedding recently?