Okay… so I know this has nothing to do with health, but I couldn't resist!!  If you know me, you know that I LOVE to shop!  I love fashion, dressing up, and looking nice.  But if you know me, you also know that I rarely pay full price.  I love bargains and if you complement my outfit, then you know that I'm going to tell you how much (or how little) I paid for each item.  I have the worst memory when it comes to names and dates and other facts I need to memorize, but for some reason, I can remember exactly how much I payed for basically all the clothes I own… and trust me, that's a lot!  What can I say?  I just love good deals!!

Anyway, last weekend I went to Plato's Closet with some friends.  For those of you who don't know, Plato's Closet is basically a high-end resale shop.  I love that place even though it can be pretty pricey.  But last Saturday they were having a HUGE sale!!  It was a 'fill a bag for $15'.  You buy the bag and fill it with as much of their clearance stuff as you can possibly stuff in it.

I got $108 worth of stuff for $15.  Whoa!!  And that $108 isn't retail price, its Plato's resale price… so think about how much cash I saved!!  I got 3 sweat shirts, 3 button ups, 2 shirts and 1 sweater… all from quality brands like American Eagle, Aerie and Hollister.  Okay, before I get too excited, here's what I got: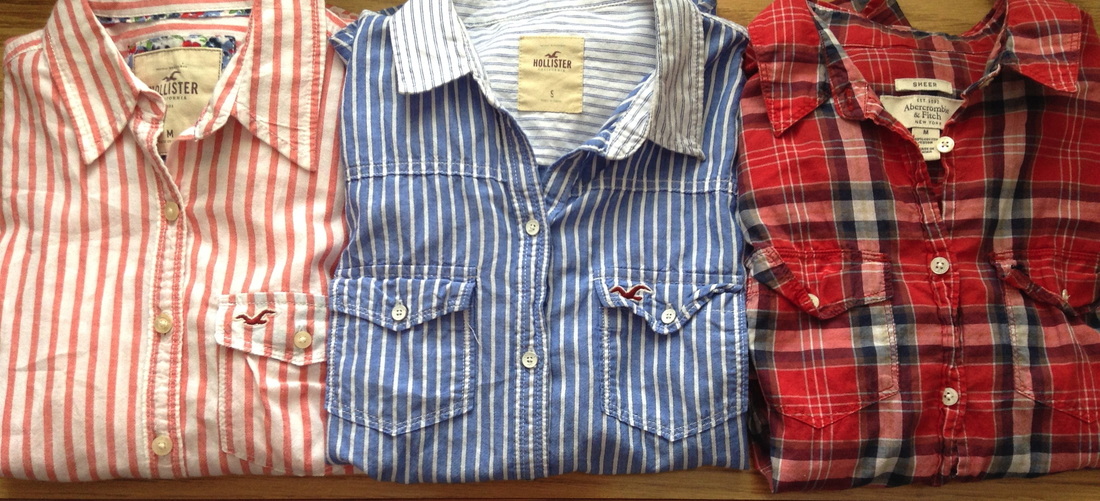 These button ups are from Hollister and the last one is Abercrombie and Fitch.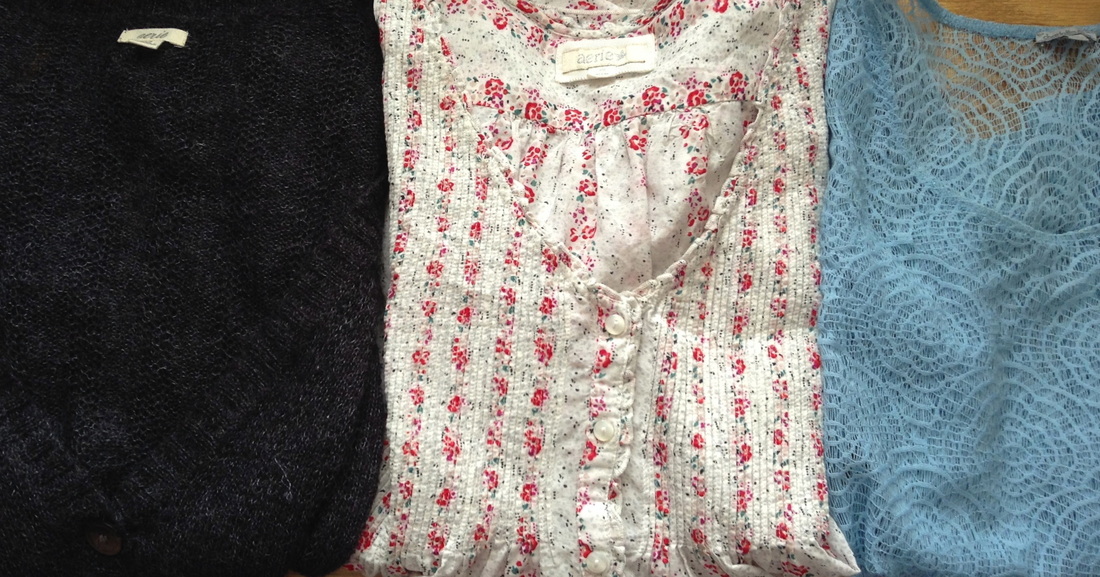 I love love LOVE Aerie… This sweater is from Aerie and so is the floral shirt!  The blue top is from Charlotte Russe.  

The first two sweatshirts are American Eagle and the last one is PINK.  Being in college I love sweatshirts to keep me warm and cozy after classes!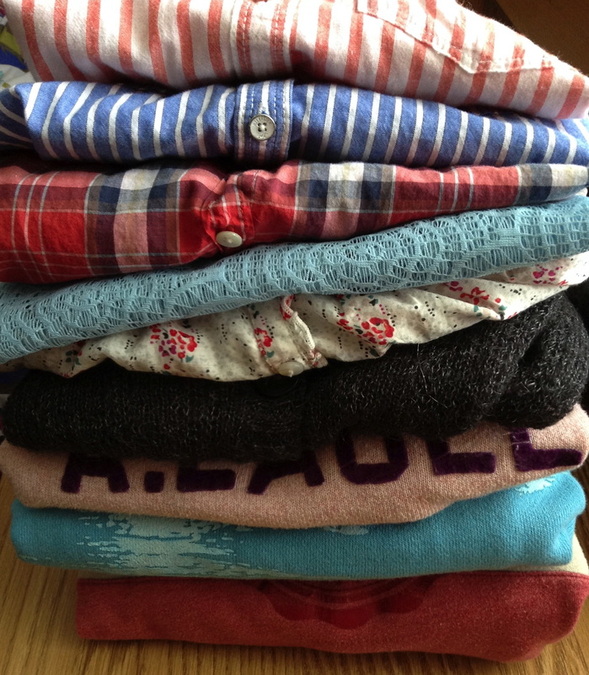 So… that's what I got!  Each item came to less than $2.  Can you believe that?! 
What about you?  Do you like 'thrifty shopping' as I call it?  Do you like bargains?!