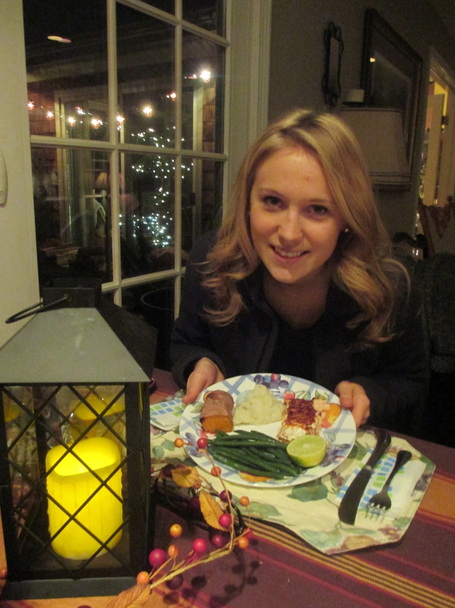 Happy Thanksgiving Everyone!! I hope that you're all enjoying this special 'thankful' day!!  Today is the day when we get to gather together with family and friends and reflect on some of our many blessings… our health, homes, families, friends, fresh foods, sweet treats, and more.  But today, I am most thankful to be 'home sweet home!'  Going to college nearly 6 hours away means that it's the first time I've been home since summer!  I love it there, but everyone knows…there's NO place like home!
My brother and I go to the same school so we got to take the long ride home together.  A great late afternoon/evening car ride filled with laughs and fun memories!  When we finally arrived, we grabbed our bags and headed inside.  The fire was roaring, the dog was waiting, and my dad had the place all vacuumed and the Yankee candles all lit.  Our mom was putting the finishing touches on an amazing dinner prepared for us to enjoy!  My brother and I both LOVE salmon so she decided to bake some up for us.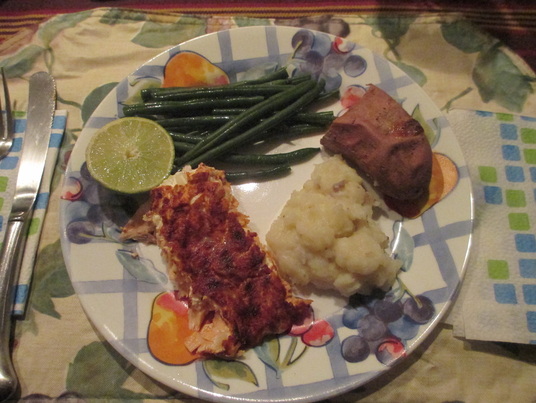 Being at home is so relaxing!  It's a chance to sit back, relax, and enjoy time with the fam!  My mom spoils me with a plethora of gluten free goodies! 🙂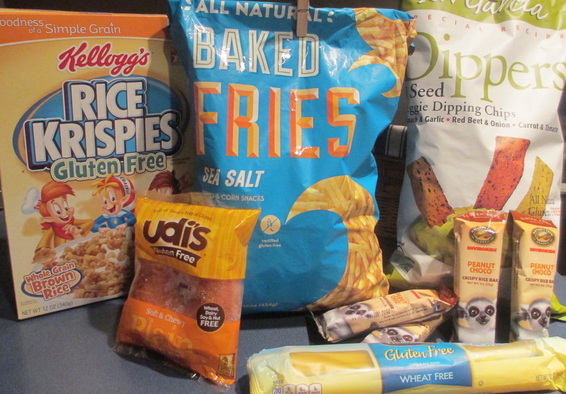 I love getting to hangout with my family and friends!  Yesterday, one of my best friends from high school and I went out to brunch at a cute little local cafe in my town!  It was so great to catch up and chat!  We got berry/orange and mango/strawberry smoothies and super fresh bagels.  Her's was plain with cream cheese and mine was gluten free with all-natural peanut butter and chopped banana… yumm!
Afterward I met up with some more friends and we did some pre-Black Friday shopping!  So thankful for these girls!  Love them lots!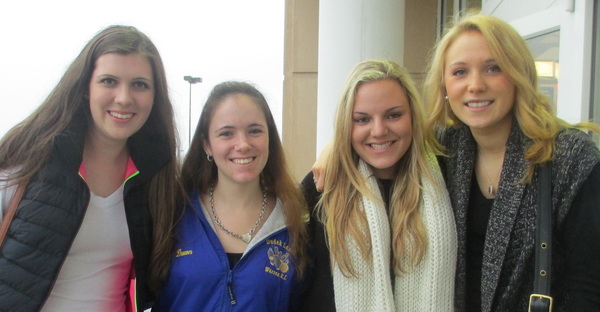 We ended the day at church for a Thanksgiving Eve Supper… All in all, it was a great day!  I am so thankful for my friends and family!!  It is so good to be home!!  The next few days will be time spent with cousins and grandparents, good deals and good food.  Enjoy this wonderful day with your loved ones and enjoy some special festive treats!  Happy Thanksgiving!!
What are you thankful for this year?  How is your holiday going?