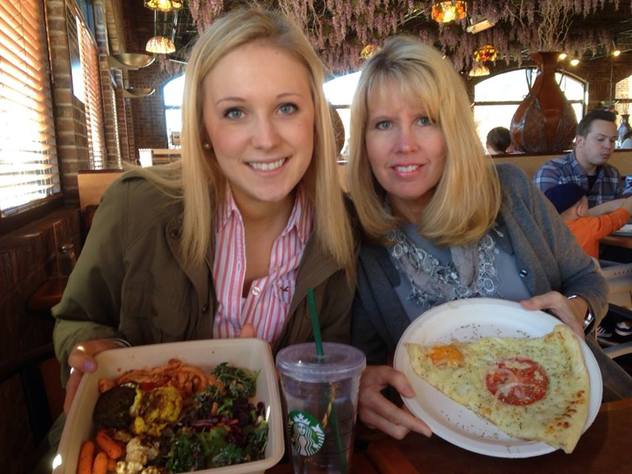 Psalm 118:24 – "This is the day the LORD has made; let us rejoice and be glad in it."

So, what keeps you busy these days?  What makes you smile… or laugh… or sleep really well?  Lately, I've been busy trying to balance reading, studying, blogging, eating right, and hanging out with friends.  I realize that most of my posts are written to tell you about something… how I lost weight, the benefits of certain foods, the importance of eating healthy, etc.  But sometimes it's fun to just sit back and be thankful for all the wonderful little blessings that make up our days!

Ecclesiastics 2:24 reminds me that, "There is nothing better for a person than that he should eat and drink and find enjoyment in his toil. This also, I saw, is from the hand of God."

For one, my mum and dad came to visit for 'Parents' Weekend.'  We did a little shopping, some much-needed laundry, and we went out to eat at this great gourmet supermarket.  My parents spent time with my friends and I, and we laughed… A lot!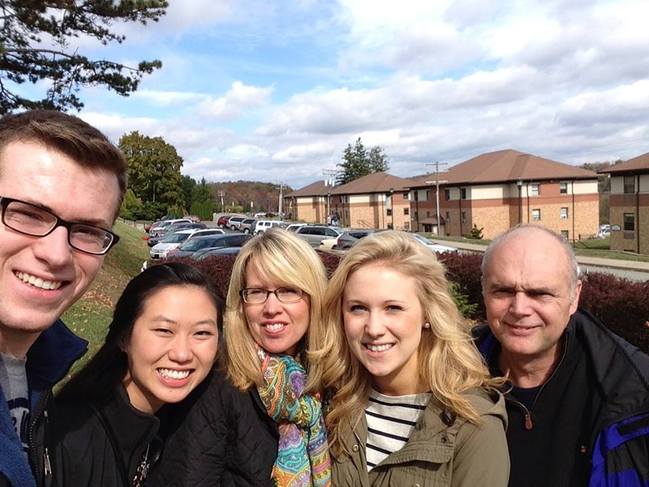 My brother and his wife are currently living in the 'married housing dorm' at my school so we all got to spend the weekend together.  They're adorable!  They baked some delicious gluten free treats together, like oatmeal banana chocolate chip muffins, moist cornbread, and macaroons dipped in chocolate.  My brother actually shredded all the fresh coconut himself!
I attend a Bible college where this week we welcomed guest speakers and studied through the book of Daniel!  I love this book of the Bible.  Daniel was truly a man of integrity who never compromised his commitment to God.  He was an honest hard worker who was well-respected at his job and in his community.  His faithfulness and devotion is such an inspiration!  Another nice aspect of the Bible conference this week was that we had a break from regular classes.  It was a nice change from my usually heavy class load and a great time to catch up with friends and relax!  My good friend Morgan and I went shopping.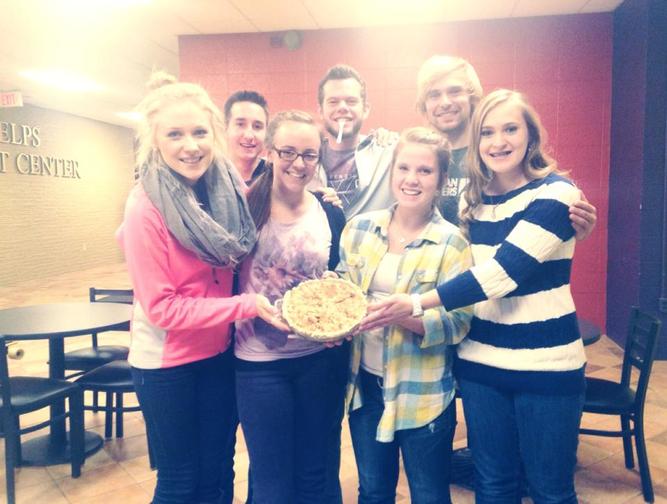 A few of my friends and I got the chance to bake an apple pie with the fresh mackintosh apples from our apple picking adventure.  We bought vanilla ice cream, because let's be real, apples and ice cream is sublime.  The pie crust had gluten, but don't worry, we made some apples and cinnamon for me to enjoy.  If you want a delicious, healthier dessert, simply mix sliced apples with cinnamon and bake at 350 for roughly 15 minutes.  Enjoy over a scoop or two of fresh vanilla ice cream (or coconut milk ice cream if you're dairy free) and you've got yourself a delicious, festive seasonal dessert!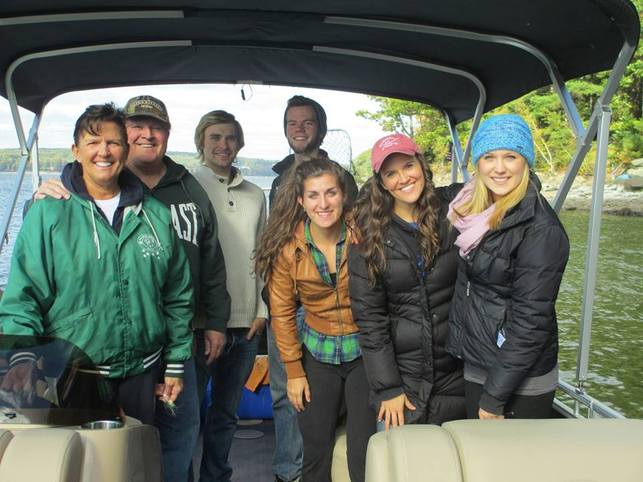 Another one of my very favorite things so far this fall was a trip to the Poconos!  My friend's parents have an adorable cabin there on the lake.  We relaxed, ate delicious homemade food (a real treat for college students) and enjoyed a lovely, scenic, (chilly) ride on their pontoon boat.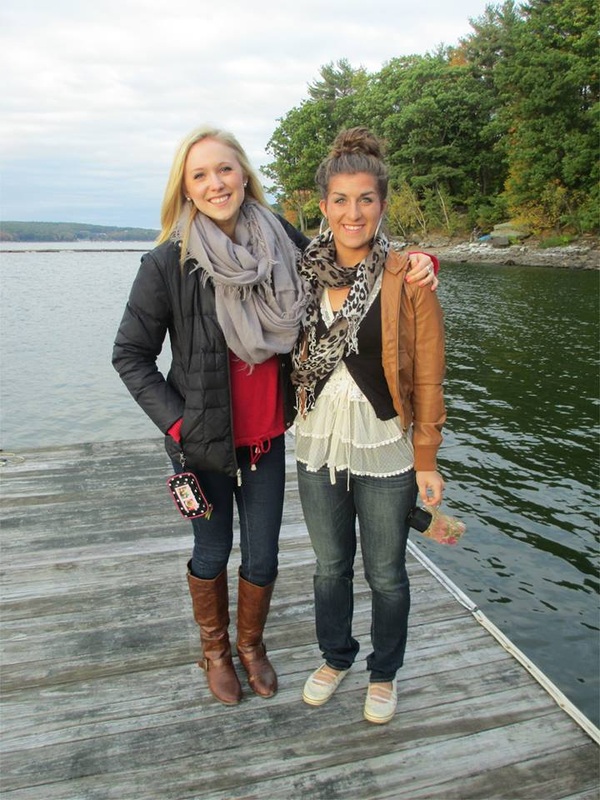 We had a blast taking pictures together down by the lake!  The lake, the leaves, the laughs… it was such a beautiful day!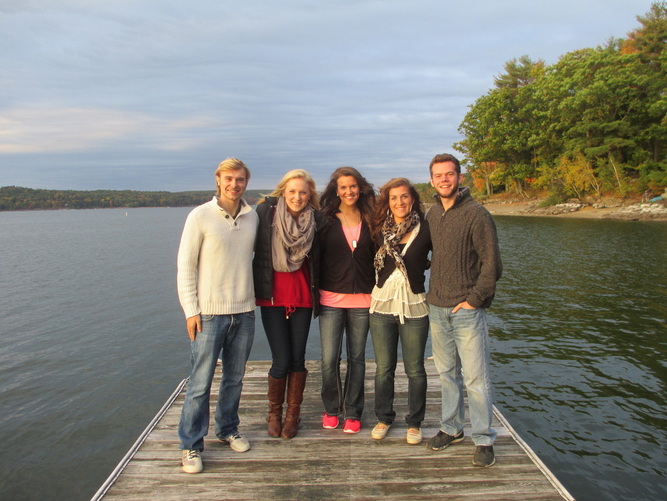 God wants us to gratefully enjoy the simple things He has so richly blessed us with.  If you know me, you know I find great happiness in 'the little things' in life.  I get excited as easily (and as often) as a child.  I believe that the best life is one that's filled with laughter!  "Sweet Nothings" may not be anything big or major… but they always make me smile.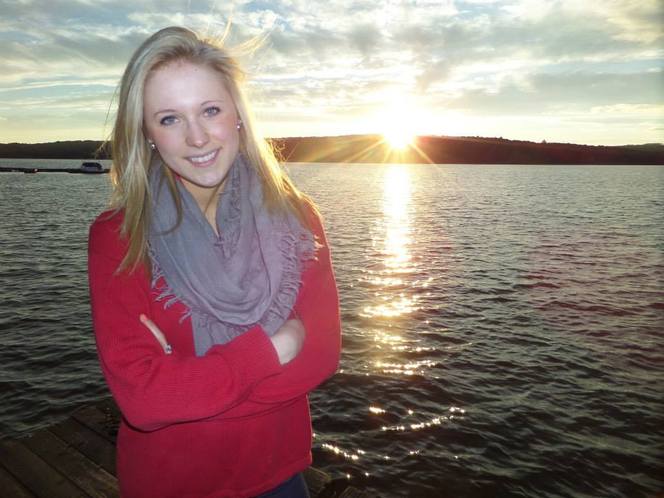 How about you??  What's going on in YOUR life that makes you happy?