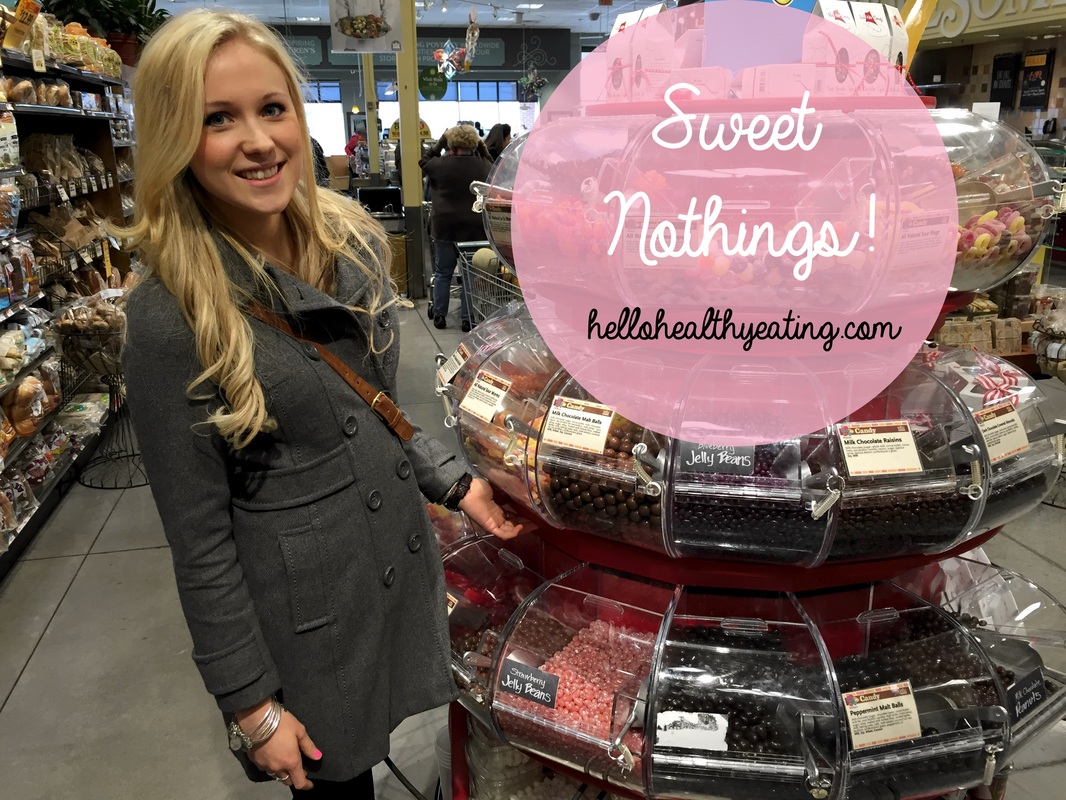 "This is the day that the LORD has made; let us rejoice and be glad in it" (Psalm 118:24).

It really is the little things in life that make me happy! So, today for "Sweet Nothings" I want to share some of the fun things that have been making me smile lately!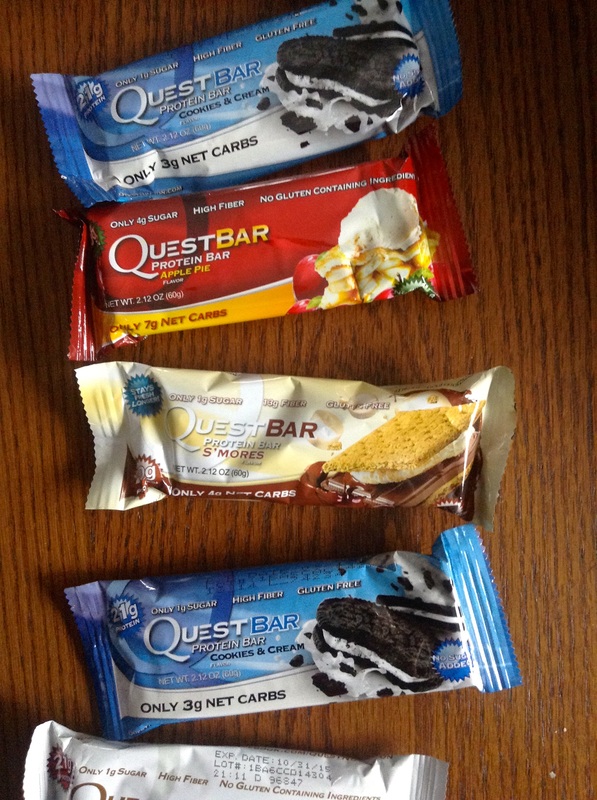 Okay, this is for all you 'Quest Bar lovers' out there… they have a new flavor!! YEP! That's right, Quest Bars now come in a fun new flavor that is sure to tickle your taste buds and transport you back to a cozy campfire, complete with flip flops, a sweatshirt, and lots of laughs! S'mores! I was SO pumped to try this out… and let me tell you, it definitely did NOT disappoint! This bar has 20 grams of protein, only 1 gram of sugar and 180 calories! They're gluten free and have 13 grams of fiber. So hit up your local GNC asap and load up on this new treat! It's def. my Fave Flav. 🙂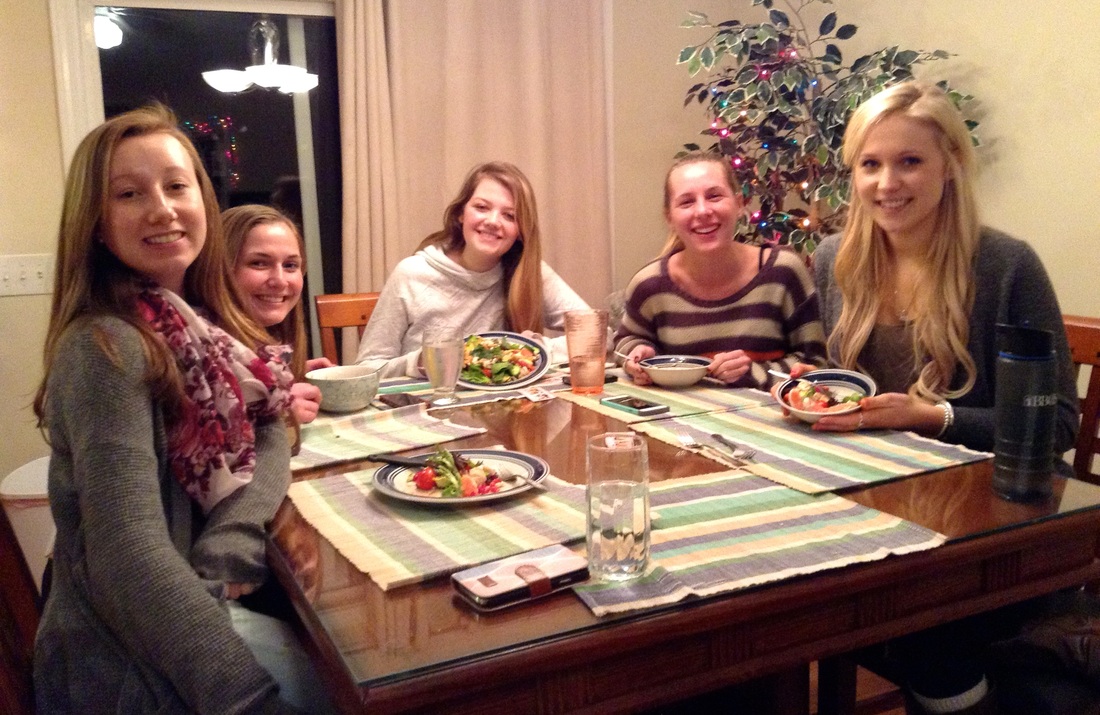 Don't you just LOVE spending time with your friends?! I sure do! And what could be better than FUN friends? How about Fun, HEALTHY friends! They sure are motivating! I recently transferred schools (my old college didn't have the degree I wanted) and this meant leaving old friends behind and meeting new ones. Fortunately, I was able to get connected with these lovely ladies from my new school! 
They're Christian girls (just like me) and they all love healthy eats (also, just like me.) I spent the weekend with them and we made "Fun Salads" for dinner. Great greens, fresh fruits, savory seeds, nutritious nuts, creamy cheeses…YUM! Our culinary creations ended with tasty banana oatmeal muffins for breakfast the next morning! I am so thankful for the opportunity to enjoy both happy healthy foods and happy healthy friends… simultaneously!
Don't you just love colorful foods? Our salad bar also included creamy avocado chunks, bright red cherry tomatoes (i.e. natures candy!), sweet pomegranate seeds, plump raisins, goat cheese, salty sunflower seeds, crunchy cucumbers, and more! Who says you can only get a good salad in the summer??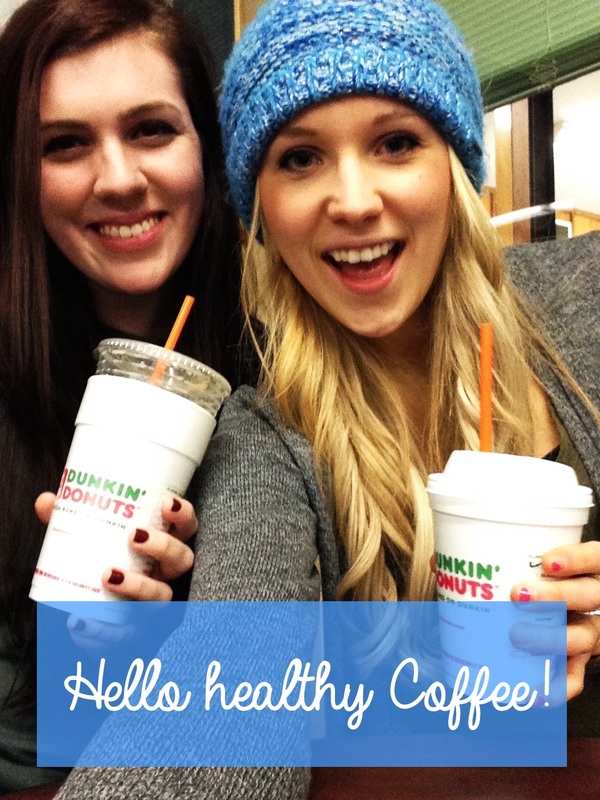 I LOVE coffee! I know that it can be really unhealthy…but it can also be an indulgent treat that's not actually that bad for you! I prefer my coffee with just a splash of almond milk (I skip the sugar.) Start with a cup o' joe, add some special friends, and top it off with a healthy treat (like a S'mores Quest Bar). That's a combo that always makes me smile!

How about you?  What makes you smile these days?!