Psalm 118:24 – "This is the day the LORD has made; let us rejoice and be glad in it."
Don't you just love it when you have something special to celebrate? Isn't it fun to look forward to a party… a vacation… a holiday… Well, why wait for the big things? I love to celebrate 'the little things' in life! Things that simply make me smile!
This past week was my spring break and I had the opportunity to go back to my old school (I just transferred to a new college in January). I got to stay in my old room, sleep in my old bed, and room with my old roomie! I had SUCH a blast catching up with my old, wonderful friends! One of my besties, Morgan, turned 22 and we were able to share in her special day. It WAS her birthday, but even if it wasn't, everyday is a good day to make memories and appreciate the special people in your life. Throw in a delicious, healthy dinner and you've got yet another reason to celebrate!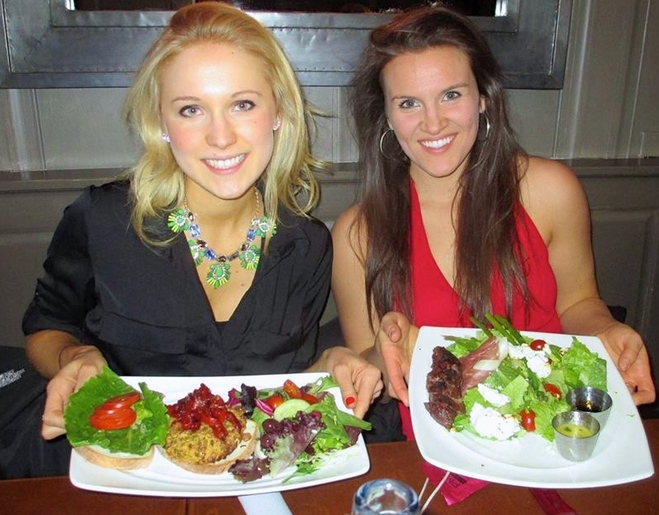 I missed this girl so much… she always inspires me! We are both a little obsessed with our balanced lifestyles (I call her my "healthy sistah!") And as you can see from our meals, we love our crisp and colorful fruits and veggies!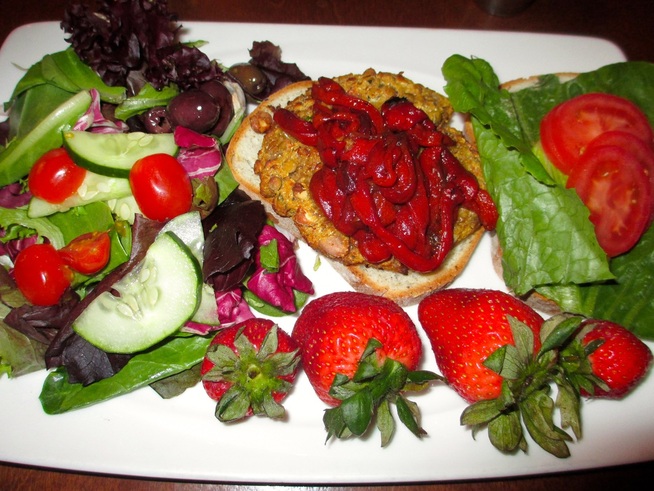 We got all dressed up and went to this lovely little restaurant, I ordered the Vegan Lentil patty topped with roasted red peppers on gluten free bread with a side salad! And, YES, it was as good as it looks!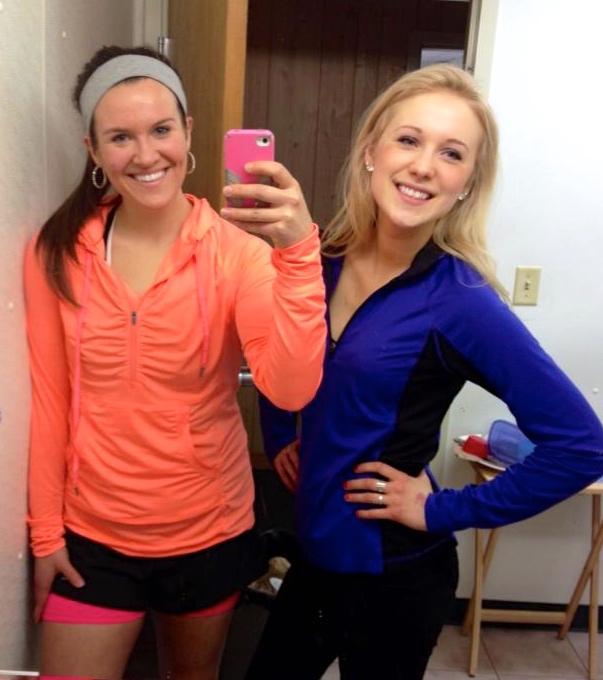 Morgan and I had our fair share of tasty nutritious meals together and we shared lots and lots of laughs. Here we are NOT working-out in our work-out clothes!
The school I used to attend is actually a Bible College, which meant I got to hear some very inspirational chapel speakers while I was there! I even sat in on a few classes, took some notes, and learned a few things. I also got to catch up with more friends. It's always good to enjoy the many gifts God gives you as you journey through life. One of the best blessings we ever get are the friends that He provides along the way.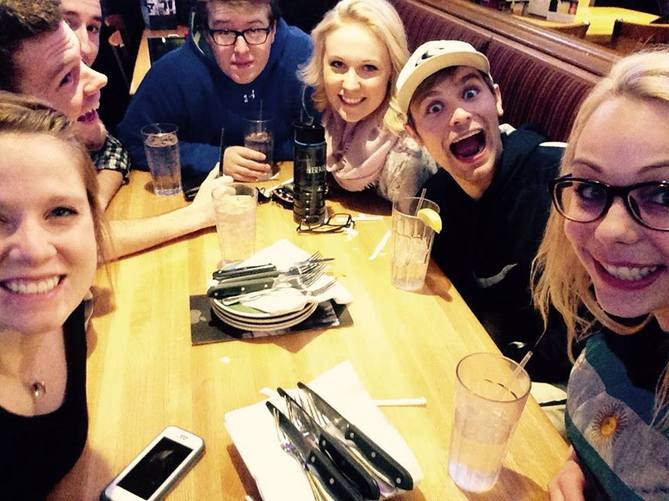 We all had such a blast reliving old memories… and making new ones!
It was such a fun week! Don't you just love good times and great people?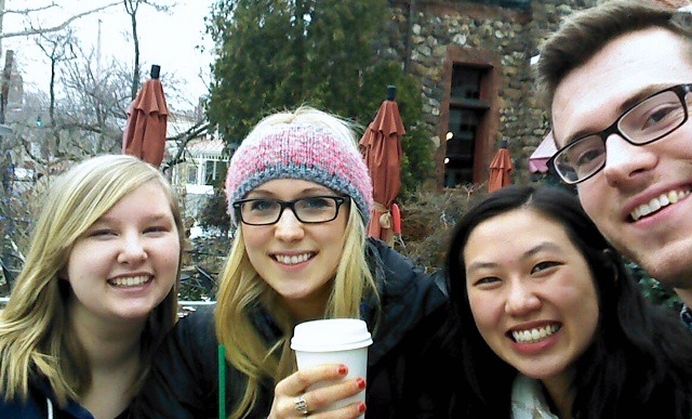 After the week was over my brother and sister-in-law and I went to visit my cousin in NYC! She showed us around and we went to the cutest little coffee shop for a fresh brew! YUM! Don't you just LOVE IT when some of your favorite people just happen to be your family members? Don't forget that God gave you your siblings and your cousins because He knows what's best (and WHOSE best) for you. It's easy to take them for granted, but it's never a good idea. Why not give them a quick call, shoot them a text, or actually mail them a card. Thank them for their friendship, remind them that you're always there for them, and plan a day when you can get together again. You'll be glad you did!

How about you?! What has made you smile lately!?