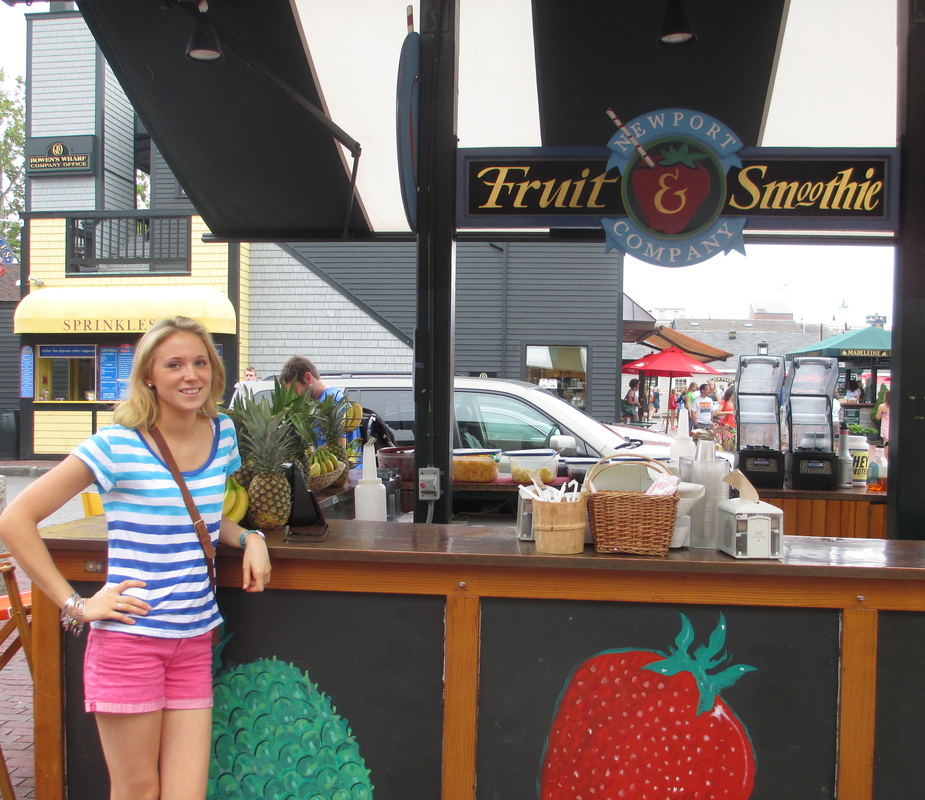 I was out enjoying the last few days of summer and spotted this gem!  A FRESH FRUIT SMOOTHIE BAR! How great is that?  But buying smoothies can be expensive!!  This place was selling them for $6 each… or something crazy like that!  Why not just make your own?  Here's a healthy green smoothie recipe that's easy to make, inexpensive, and super delicious!!  Hope you enjoy!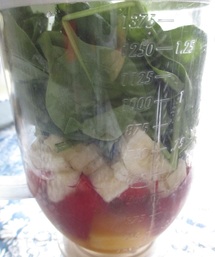 Strawberry Spinach Green Smoothie
Ingredients:
1 cup frozen mango
3 large strawberries (chopped)
1/2 large banana
2 large handfuls spinach
1 cup water
Directions:
Blend and enjoy!