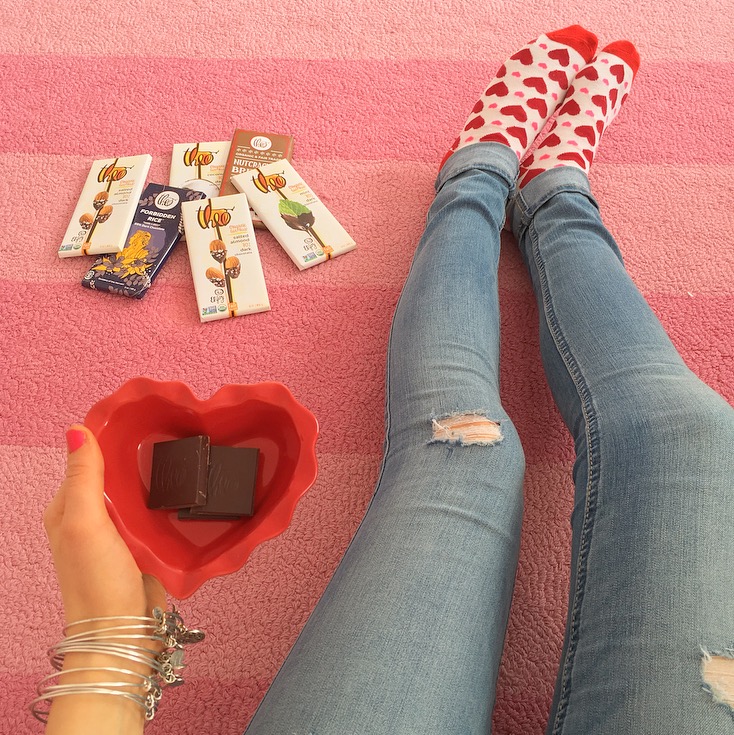 Ohhh, Valentine's Day… some people love it, some people hate it. But whether you're seriously single or merrily married for 25 years… Today is all about LOVE.
But for today's post, I want to talk about a different kind of love. It's 'self love.' Of course, you need to love others and show them that you care, but too often, we are our own worst critics. We passionately deprive ourselves of our favorite special treats and we stick to strict and rigid regimes in hopes of "getting healthy" or losing weight.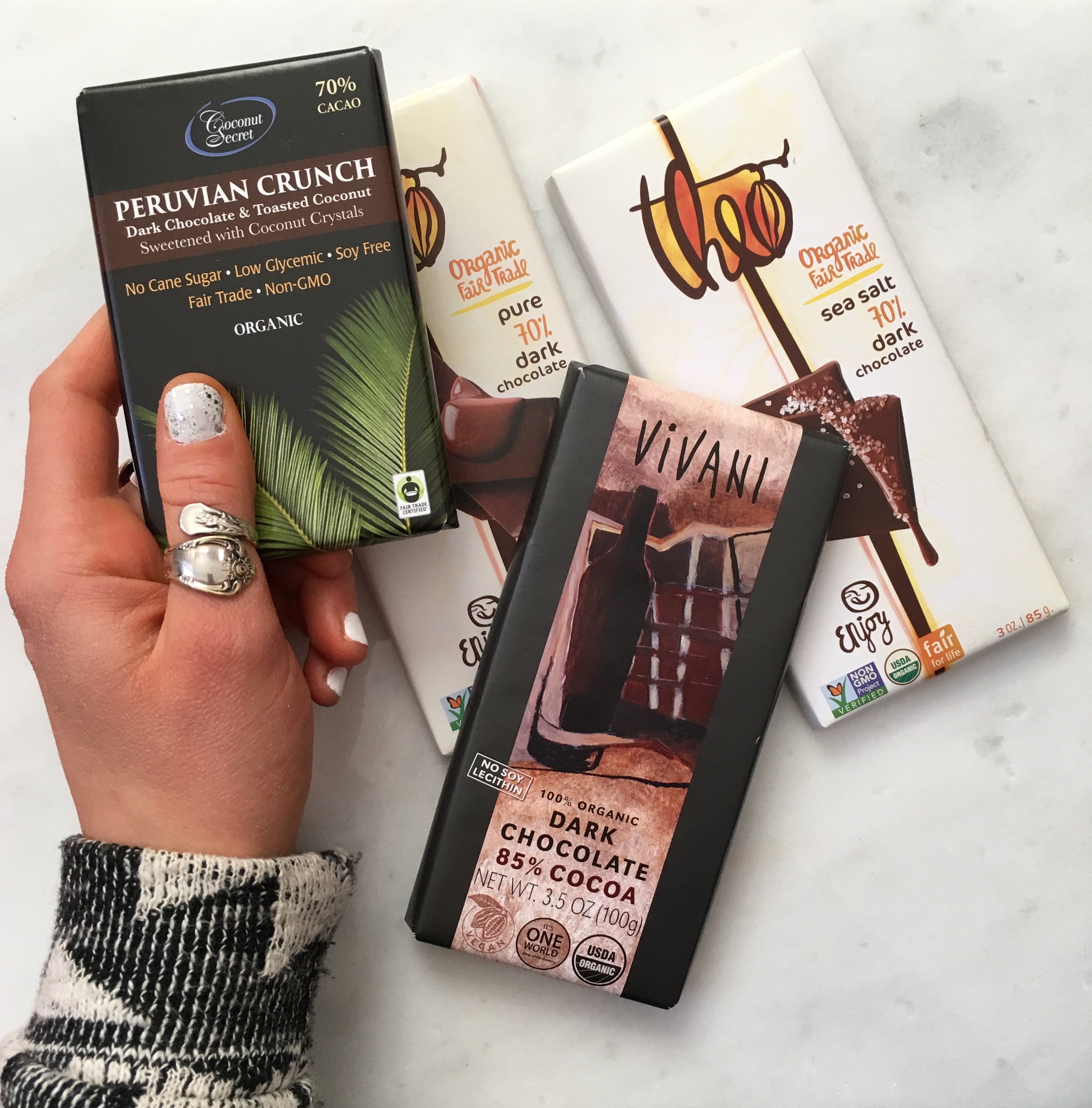 'Self love' doesn't mean you're being selfish. It doesn't mean that the world revolves around you and that you expect to be treated like a princess. No, that's 'arrogance.' Self love does mean that you respect and care for yourself and you learn to nourish your mind, body and soul. One of my favorite forms of self love is the simple act of eating dark chocolate.
Every night I portion out 3 or 4 squares of rich dark chocolate. I break it up into cute little pieces and I eat it slowwwwwly, savoring every beautiful bite. I enjoy it while I'm writing in my journal all alone at home, or out at a friend's apartment watching a movie, or sitting at Whole Foods with another like-minded, chocolate-loving friend. I've snuck it it my backpack and nibbled on it during my night class or at small group. Wherever I go, I always have my little ziplock baggie of satisfying dark chocolate. I keep a secret stash in my car… just in case I forget it (heaven forbid)!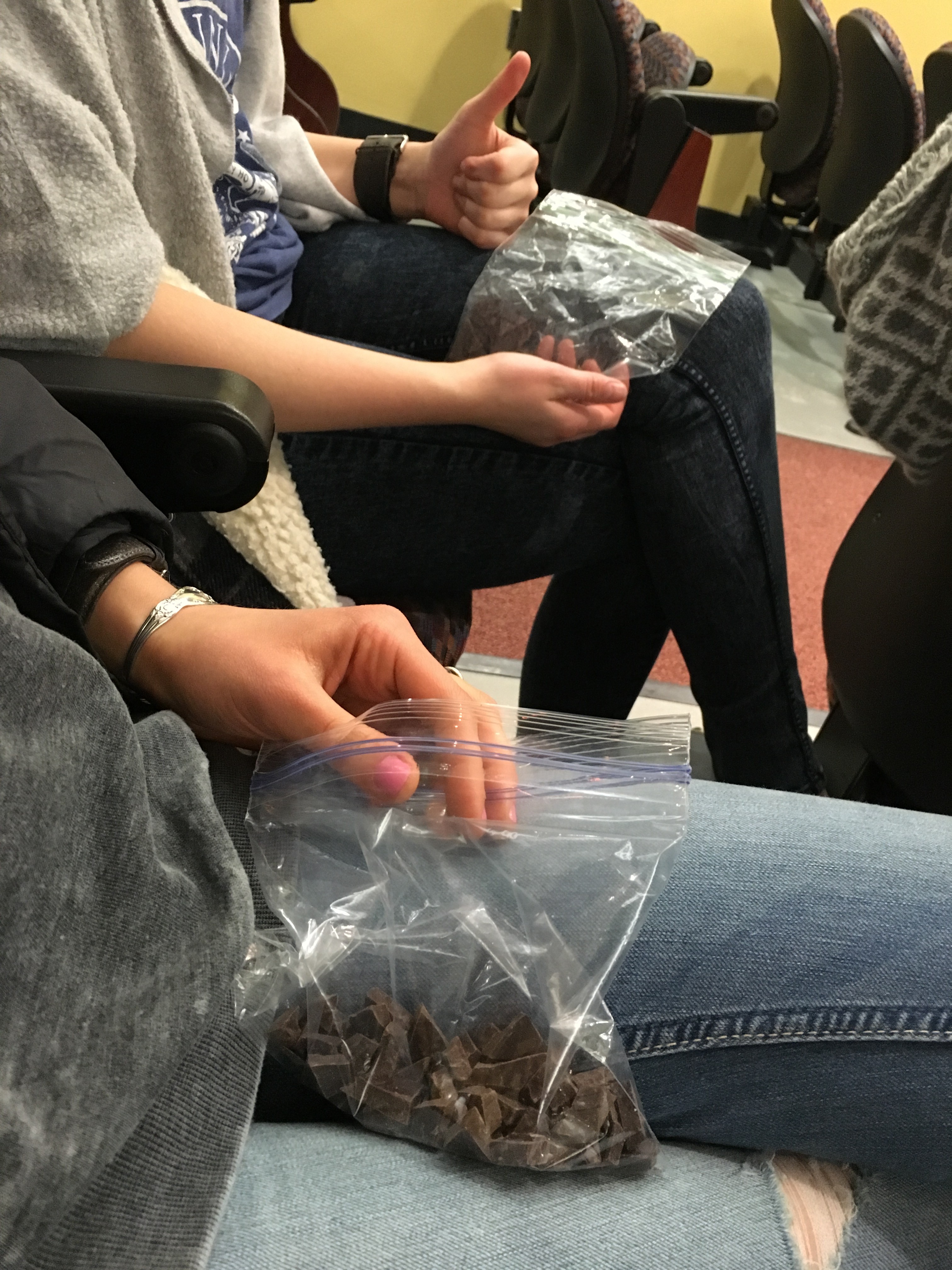 If you know me, you know I eat my dark chocolate every night. It's almost as important to me as breakfast (I'm NOT about skipping it). Sure, sometimes I'll have a scoop of coconut milk ice cream instead, or a homemade treat… but there's nothing quite like rich dark chocolate. So, when Whole Foods had a sale on Theo chocolate bars this week (gluten, dairy and soy free!) you better believe I bought six!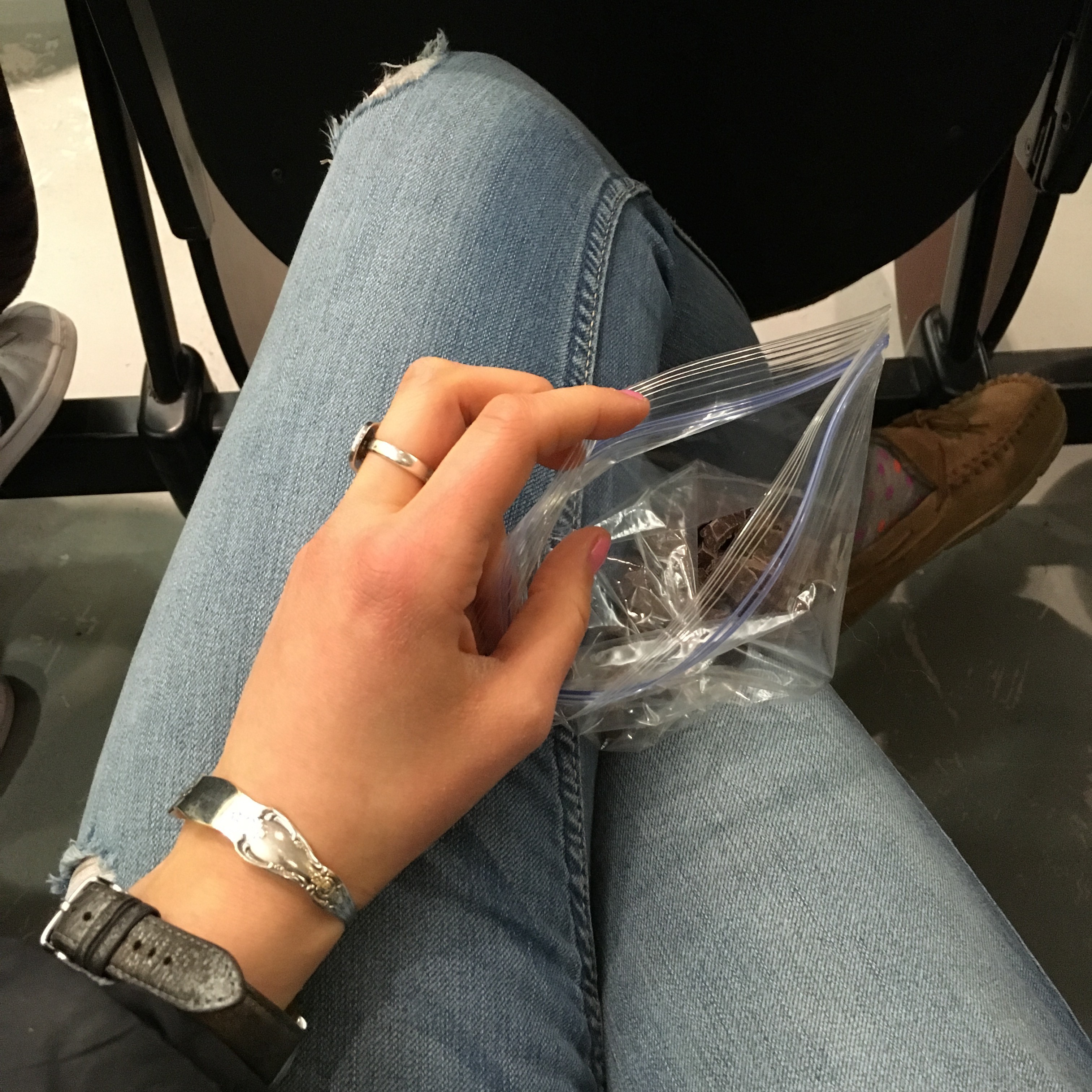 Today's healthy tip? Stop depriving yourself of a special treat only to end up knee-deep in a pint of Benny and Jerry's. Rather, choose love (over deprivation) and treat yourself to some chocolate. Not a dark chocolate fan? No problem… I eased into it a couple years ago. Start with 1/2 milk and 1/2 dark and slowly make your way all the way up to the dark stuff. You won't regret it!
How about you? How do YOU choose love?!