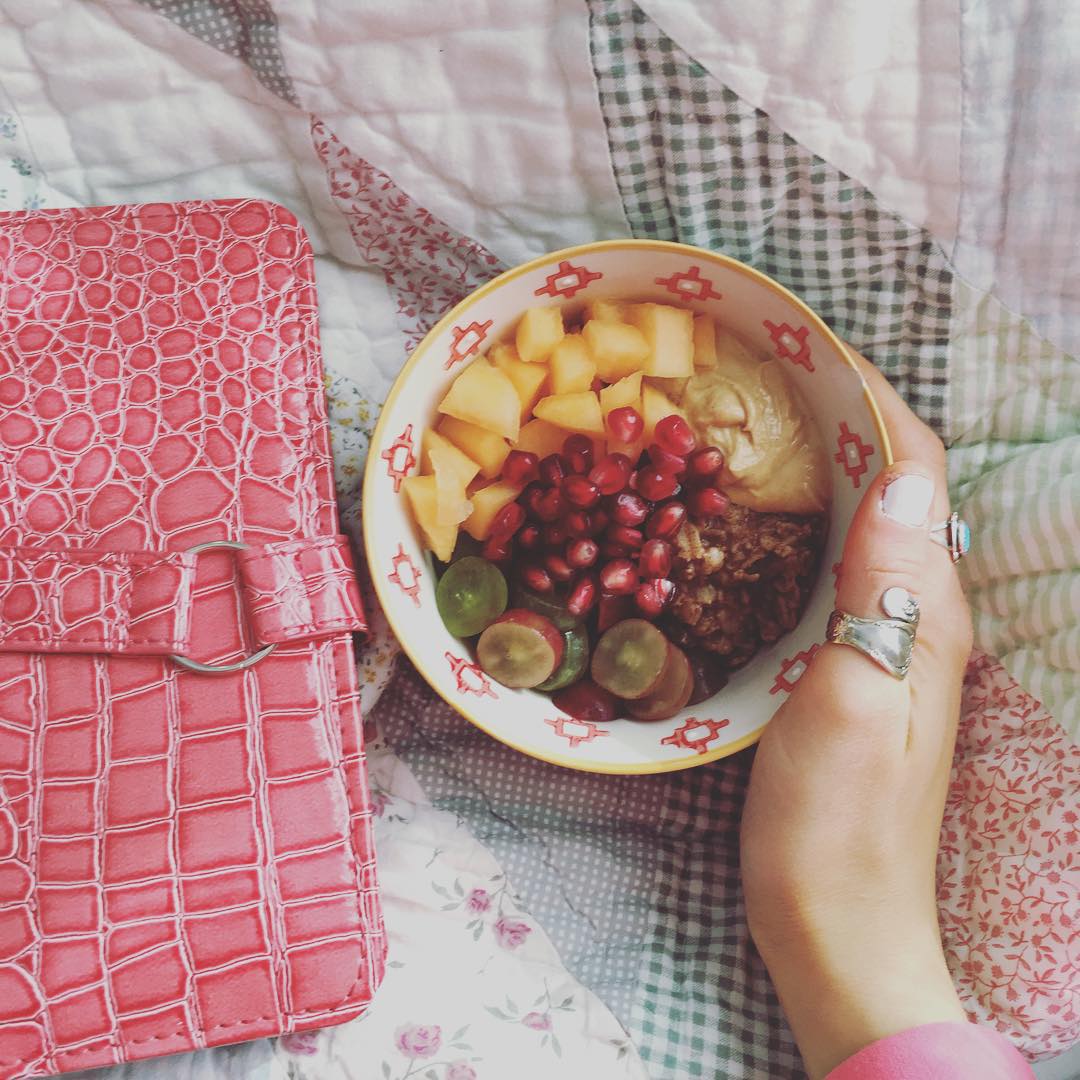 "Pomegranates are like little explosions of awesome in your mouth." -Tahereh Mafi
I adore pomegranates! They're just so sweet and versatile. I honestly never knew anything about pomegranate seeds until recently. And let me tell you… when I tried them, I was hooked. They're perfect sprinkled on oatmeal, mixed with PB2 for a healthy fruity dip, or even tossed into a harvest salad with apple chunks, walnut pieces and a drizzle of olive oil. Pomegranates are my new love …and rightfully so, they love me right back!!
Did you know that the pretty red color of pomegranates helps reduce muscle cramps while lowering cholesterol naturally? Pomegranates are loaded with antioxidants which help to promote heart health, reduce plaque buildup in the blood stream, and prevent against certain diseases. One fruit has roughly 50% of your vitamin C needs, perfect for this time of year to prevent against the common cold. It's even been connected to improved memory, reduced cancer risk, improved blood pressure, and prevention of arthritis.
All those benefits aside, pomegranate seeds are high in fiber and low in fat making them the perfect weight loss (or maintenance) food. Ancient Egyptians regarded the pomegranate as a symbol of prosperity and ambition. I think they were on to something! So what are you waiting for!? Grab some pom seeds and sprinkle them on your next salad, mix them into couscous or quinoa for a simple lunch, sprinkle them onto coconut ice cream for dessert, or simply eat them plain for a yummy little mouthful of awesomeness.
How about you? Have you tried pomegranate seeds? Do you love them as much as I do?