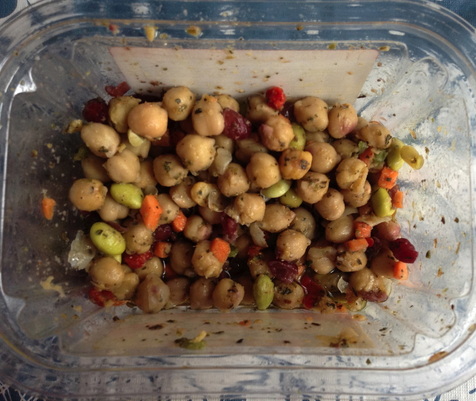 Happy Saturday!!  I'm sure everyone's pumped that it's the weekend- I know I am!

Today I want to bring back one of my favorite segments: Saturday Superfoods!!  I have to say, I love eating all sorts of different super foods, but one of my most favorites is chickpeas!!  I love love LOVE chickpeas and there are so many different ways to enjoy them!  I eat hummus all the time…but I also enjoy fresh chickpea salad filled with other nourishing beans and a bit of oil.  
I've even had them pan fried and served over a salad, or even eaten like little fries!  They are so versatile and so yummy!!  I've even seen dessert recipes that use them that look really good, but I've never actually tried them.
Regardless of how you eat 'em, they are definitely worth eating!  Chickpeas may be small, but they are loaded with plants-based nutrition!!  
Did you know that just a cup of these babies packs almost 15 grams of protein?!  Not bad for a little bean, right?!  They are also super low in fat and cholesterol, unlike other typical animal proteins.  They have a high iron content and they help to stabilize blood sugar levels.  They contain significant amounts of folic acid, zinc, and magnesium.  Also, chickpeas are filled with filling fiber!  This means that they are sure to keep you full and satisfied for a long time after you eat them!  That's a great way to fend off a grumbly tummy!
Honestly sometimes I eat chickpeas with my breakfast… I love 'em that much!  I'll tell ya… they sure are delicious, filling and satisfying!!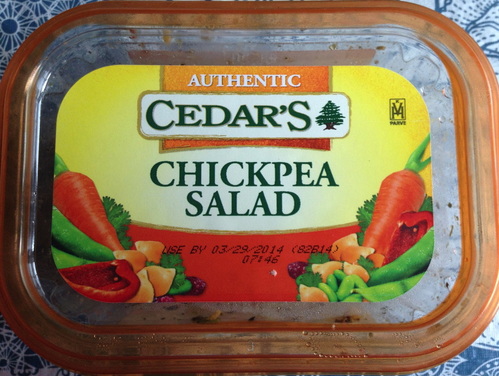 How about you?!  Do you like chickpeas?!  How do you enjoy them?!