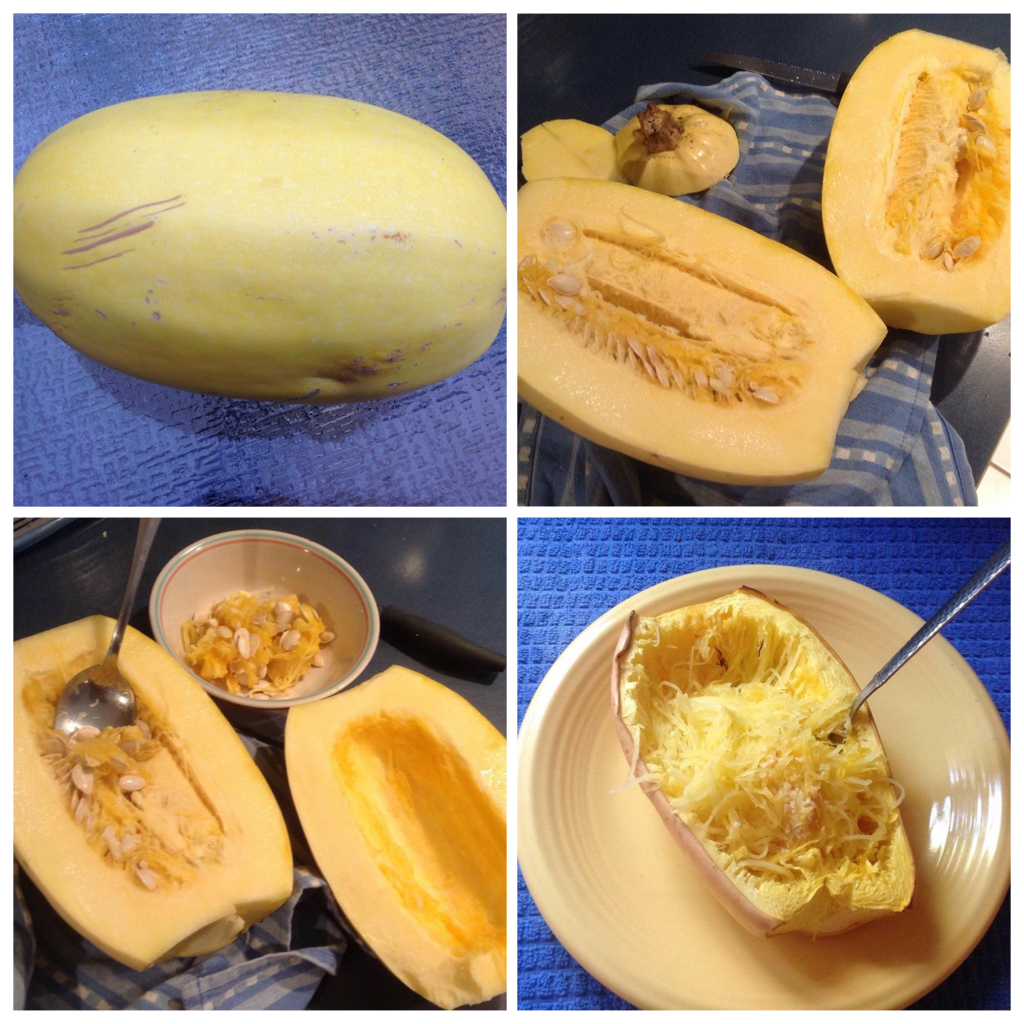 "Spaghetti is love."                                               
– Mario Batali
Okay, spaghetti may be "love", but how about spaghetti squash… a dish that'll love you right back? I LOVE spaghetti squash! I'm all about seasonal squash this time of year! Spaghetti squash (my personal fave) is kinda the best thing ever… It's versatile like pasta, but it's SO much better for you! Did you know what a cup of cooked spaghetti pasta has close to 200 calories, but a cup of cooked spaghetti squash has only 40! Yep, that's right. Spaghetti squash is naturally gluten free, much lower in carbohydrates, and it's a VEGETABLE… so it counts towards your '5 a day'!
Spaghetti squash truly is a superfood! It's loaded with vitamin A, beta carotene, and lutein which promote healthy eyes. It's also rich in B vitamins which aid in cellular function. It contains folate which is essential for pregnant woman (it prevents birth defects) and it helps with cardiovascular health. It even contains potassium which naturally lowers high blood pressure and helps to maintain good muscle and nerve health. It contains manganese which aids in bone and tissue health and helps with metabolism! Spaghetti squash is a great plants based source of calcium, iron and zinc… making it perfect for vegans and vegetarians!  
I may love spaghetti squash… but it definitely loves me back! My fave ways to enjoy it: mixed with ground turkey and tomato sauce (Italian style), topped with beans and salsa (healthy tacos!!) or 'perfectly plain' with a sprinkle of olive oil and a dash of salt and pepper! I've mixed it with chicken soup (extra veggies, gluten free and glorious)!
So what are you waiting for?! Go pick up a spaghetti squash at your market (they're on sale now) or at a local farm stand, and enjoy this healthy, delicious, seasonal flavor!