I have always LOVED bread… LOVED it, ever since I was a little girl. My mom is Norwegian and my dad is Portuguese, so growing up we celebrated frequently and happily. I remember all of our family functions always involved BREAD. Rye bread, cinnamon bread, sweet bread, corn bread, and crusty bread. I'm pretty sure 50% of my diet was bread (I'm not even kidding). Fast forward to high school when I found out I was gluten intolerant… MAJOR let down. Sadly, bread had failed me.
When I first went gluten free, I traded in my soft, delicious, satisfying bread for dry, crunchy gfree crackers. I knew right away that I did NOT like the consistency of gluten free breads. The ones I tried tasted like saw dust. Saw dust?!? Who likes saw dust?
Then one day my mom came home with a loaf of Canyon Bakehouse bread. One of her gluten-free teacher friends recommended it, so she picked up a loaf for me. I.was.shocked. I kid you not, my sad little diet was changed forever! I felt like I was eating REAL bread again! The soft, chewy texture made me forget that I was gluten free! I had my first slice of Canyon Bakehouse bread about 4 years ago and their breads have been a staple in my kitchen ever since. So when Canyon Bakehouse asked me to be a part of their 'Sammie Smackdown', I was on it like butter on bread!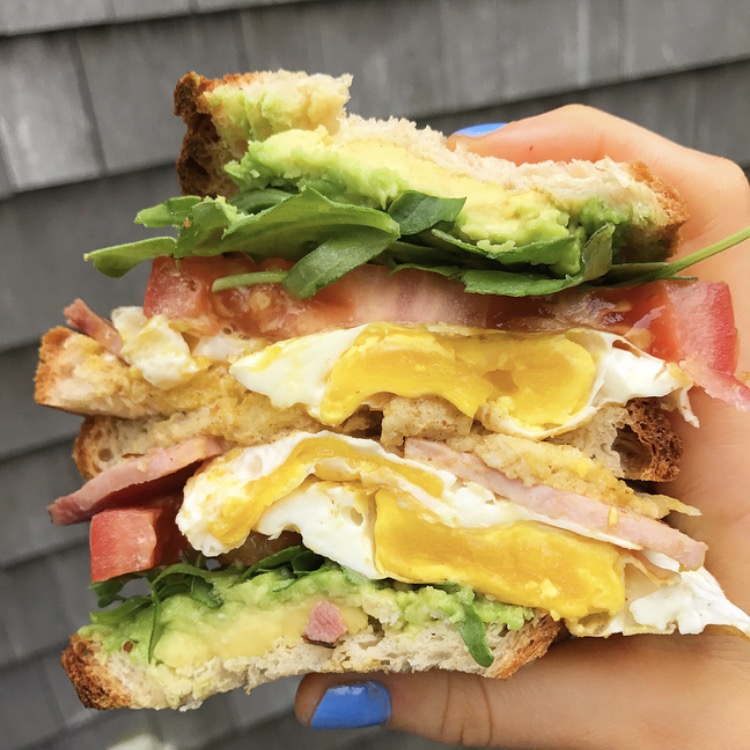 Not only is Canyon Bakehouse delicious, they're also a give-back company (which you guys know I love)! The Sammie Smackdown is a competition they've created where they feature different bloggers and their favorite recipes. They let people vote on their favorite and whoever wins, gets $10,000 donated to the charity of their choice!! Wow!
The charity I choose is Samaritan's Purse which is based on the story of the 'Good Samaritan' in Luke 10:30-37. The charity is founded on the principle that God wants us to help those in need, whoever and wherever they are. At Samaritan's Purse, teams of caring individuals head out to any area of the world that has a crisis. They help with all sorts of problems in the name of Jesus Christ. I chose this charity because I'm a Christian and my faith is very important to me.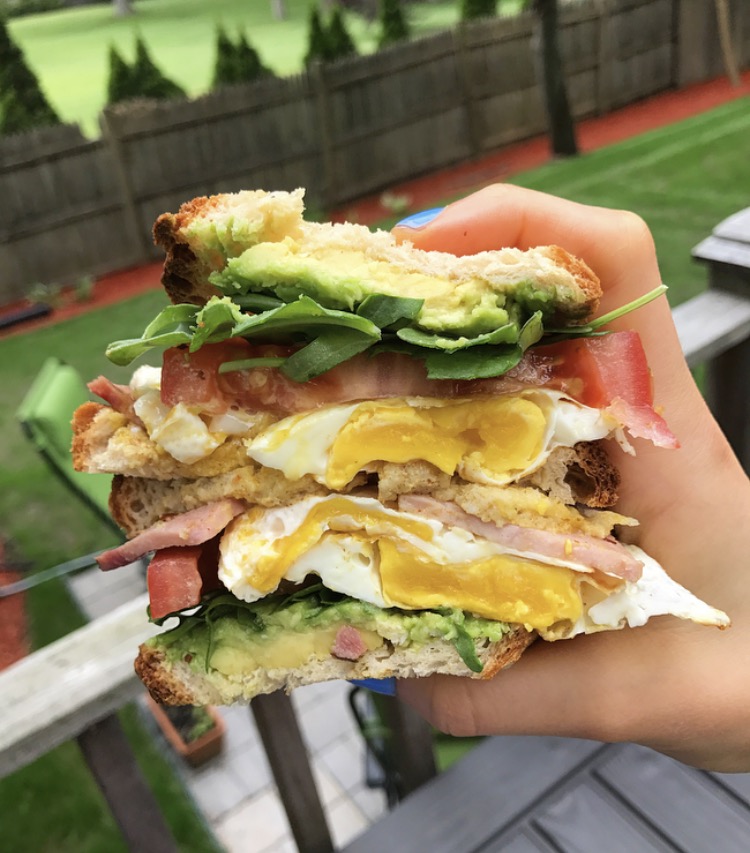 The Samaritan's Purse Mission Statement is: "Samaritan's Purse is a nondenominational evangelical Christian organization providing spiritual and physical aid to hurting people around the world. Since 1970, Samaritan's Purse has helped meet needs of people who are victims of war, poverty, natural disasters, disease, and famine with the purpose of sharing God's love through His Son, Jesus Christ. The organization serves the church worldwide to promote the Gospel of the Lord Jesus Christ."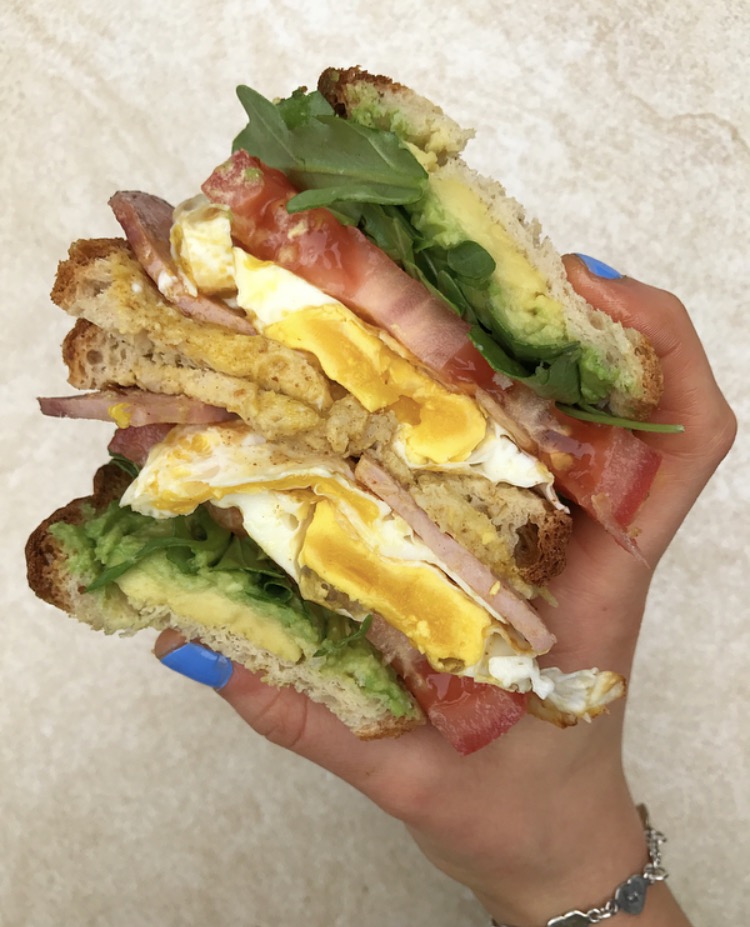 You can vote on the sammies HERE. (You can vote 3 times a day!) Mine is called "Pardon my French Sammie." Bon Appetit!
Ingredients–
1/3 avocado mashed
2 eggs
1-2 slices ham
1 tablespoon mustard
1 slice tomato
1/4 cup arugula
Directions–
Toast bread
Pan fry 2 eggs & ham
Top bread with mashed avocado, eggs, ham, sliced tomato, arugula, and mustard
Enjoy!
Incredibly delicious bread, helping those in need, AND a little friendly competition… what's not to love?! If you haven't tried Canyon Bakehouse yet, I highly recommend you do! They're gluten, dairy, and soy free (just like me!) making their products PERFECT for those with food allergies and intolerances. Honestly, their bread is SO delicious, even 'gluten lovers' crave it! Happily, my love affair with bread lives on!
SaveSave
SaveSave
SaveSave