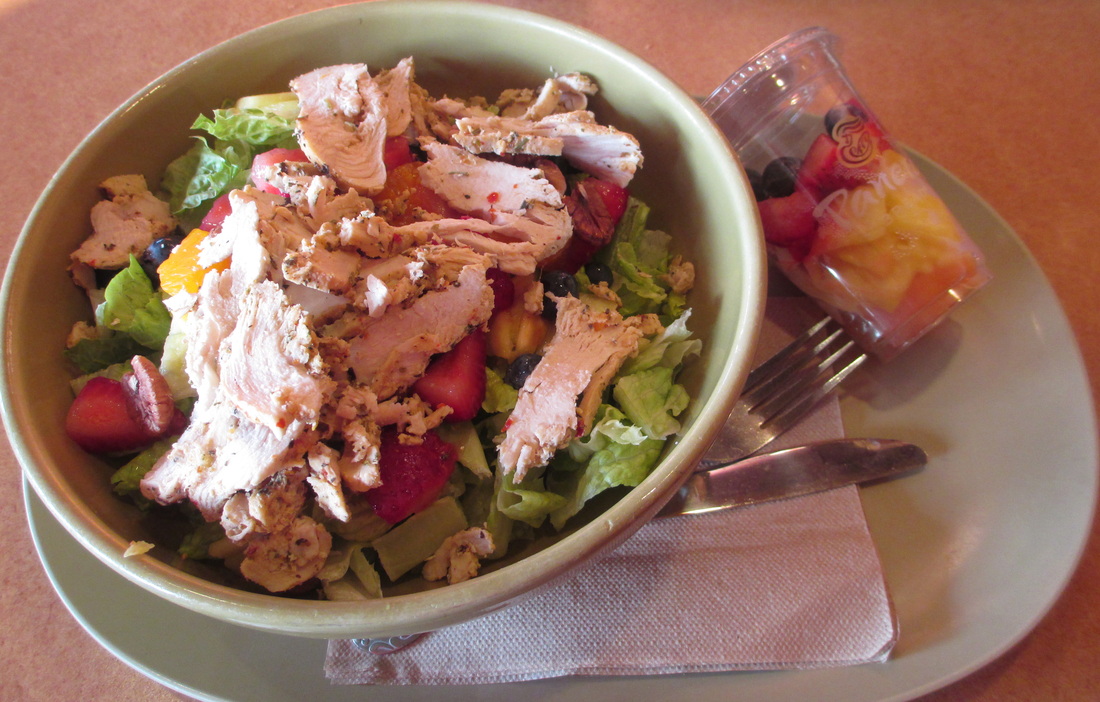 Panera Bread is a great place to eat!  The atmosphere is casual and laid back, but still sophisticated and fun!  It's like a cross between a fast food joint and a sit down restaurant.  I recently went there with a friend of mine and I got a delicious meal that I wanted to share!

Ordering gluten and dairy free is tricky to begin with, but at a place that includes 'Bread' in their name… it can be even more of a struggle!  But with the help of a knowledgable cashier, I was able to order a delicious and nutritious meal.  Hello, "tummy love!"

I ordered their new Premium Strawberry Poppyseed and Chicken salad.  It was so tasty!!  The chicken made it filling, the fruit made it sweet, and the crisp romaine gave me an extra dose of greens!  My favorite part was the handful of fresh pecans that covered the salad!  So delicious!  Unlike other restaurant salads, this one was actually quite low in fat and calories.  According to Panera it has only 350 calories and 13 grams of fat.  And believe it or not, 29 grams of protein!!  Yes please!  I would definitely order this salad again… for sure!!