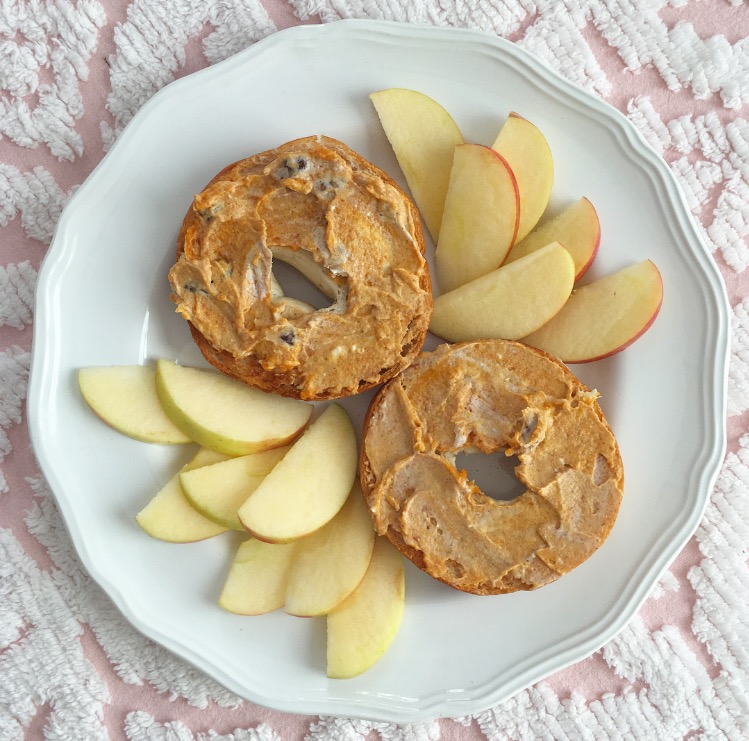 Pumpkin spice and everything nice! I realize that I'm a little late jumping onto the pumpkin spice train. I mean November's almost over and Christmas is almost here. But we had some leftover canned pumpkin in the cupboard and I decided to put it to good use. I've been craving a bagel for quite a while, so I recently decided to pick up some dairy free almond milk cream cheese for my gluten free Canyon bagel. I came up with this yummy, simple, and satisfying spread and I couldn't wait to share it with you!! It's perfect for a bagel, on toast, or with crackers. You better believe I'm gonna load up on canned pumpkin so I can enjoy this flavor all year round!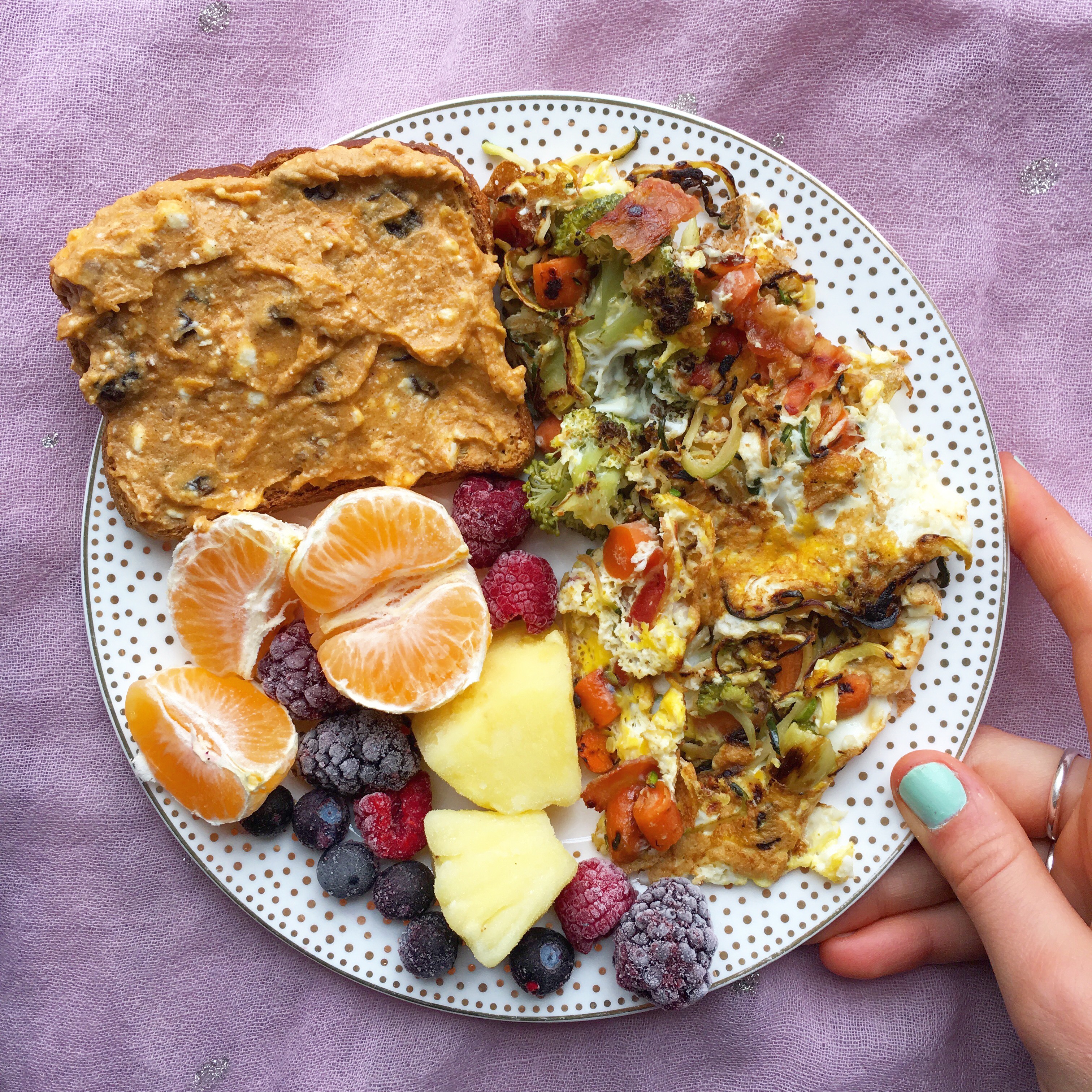 To make this yummy spread, simply mix 2 tablespoons pumpkin puree with 1 tablespoon (dairy-free) cream cheese. Add 1 teaspoon maple syrup, 1 teaspoon raisins, 1 teaspoon walnuts & a dash of cinnamon!
It's that simple! And you can adjust amounts to taste. Trust me guys- it's delicious!
What are some of your favorite easy holiday recipes??