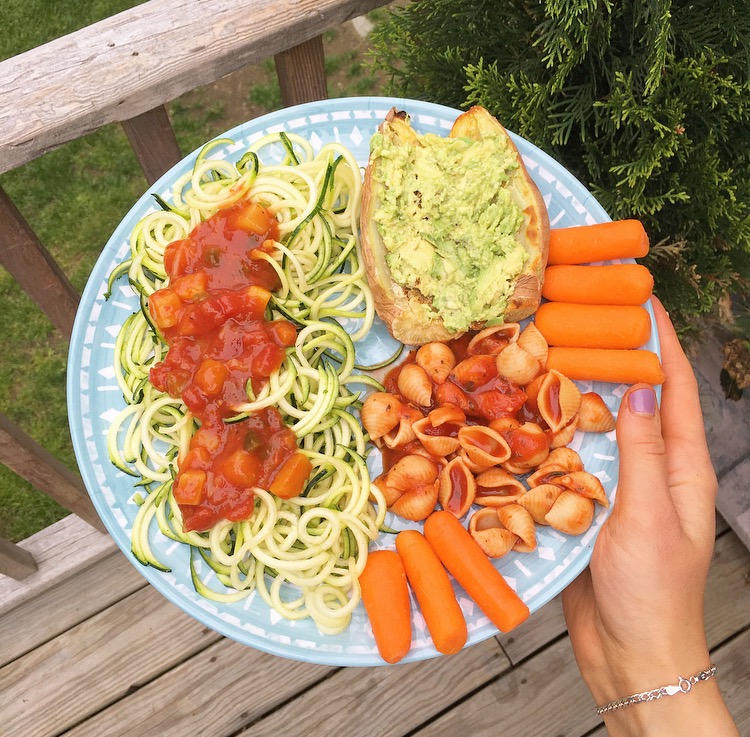 "A goal without a plan is just a wish." – Antoine de Saint-Exupéry
So, I made it through one whole week!! If you read my post last Monday, then you know I'm doing a Plants Based Vegan Challenge! For 30 days I'm eliminating all animal products from my diet. I'm doing this for mostly ethical reasons, but I'm liking the way I feel and I'm enjoying some yummy, heathy eats. Id like to share a few simple snack and meal ideas and I'm hoping you will feel inspired to eat more plants!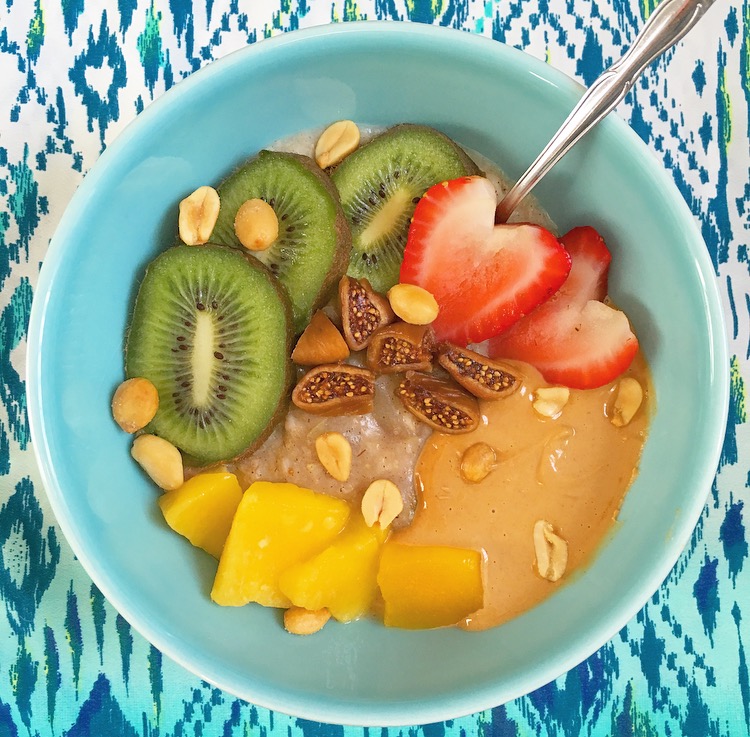 Oats! Breakfast really wasn't a challenge because I totally LOVE my oatmeal. There's just so much hidden potential in a bowlful of 'ordinary oats'. One thing I've noticed this past week is that, since eating plants based, I've been waking up earlier and hungrier each morning. I feel lighter (less belly-bloat) and more energized, but… I'm hungry!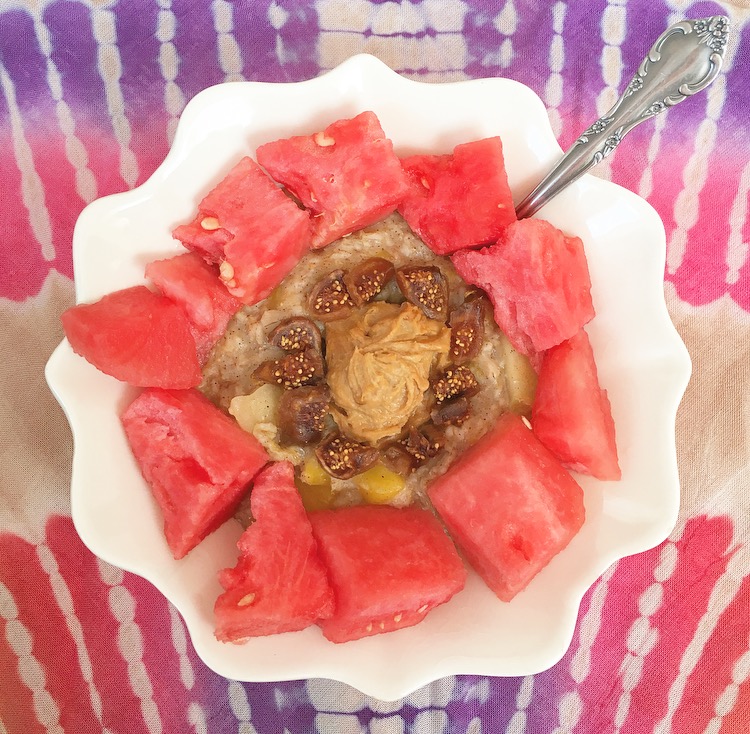 Top your oats with loads of fresh fruit and a drizzle of PB2/PB. It's so the perfect nutritious and delicious plants based fuel to wake me up and power me through the day.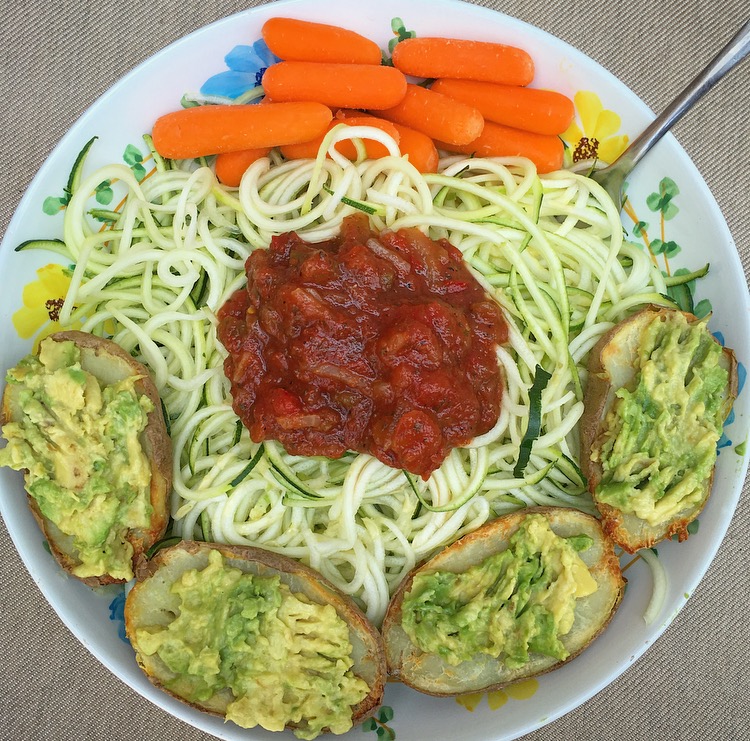 ZOODLES!! I'm obsessed with oodles and oodles of delicious green zoodles!! If you follow me on Instagram then you know I eat them all the time! Zoodles are simply spiralized zucchini! I love to carb it up in the afternoon and I usually opt for some zoodles with salsa or red sauce and a couple small potatoes with mashed avocado. Plus, of course, fresh fruit for "dessert!" I've been loving watermelon and frozen mango lately! 'Tis the season for more and more budget friendly farm fresh fruits.of ALL kinds!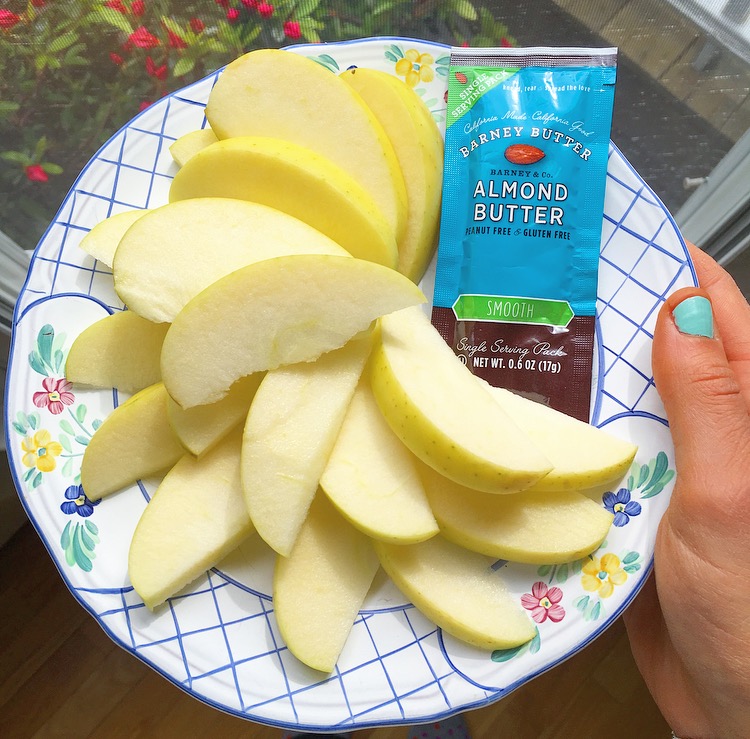 I'm not a huge snacker. I usually consider myself more of a 'meal person' but with this lifestyle, I DEFINITELY need to have an afternoon snack. The thing about most plants based food is that it's quite low in calories. So I usually opt for some fresh fruit and a tablespoon of almond butter if I get hungry around 3 or 4 pm.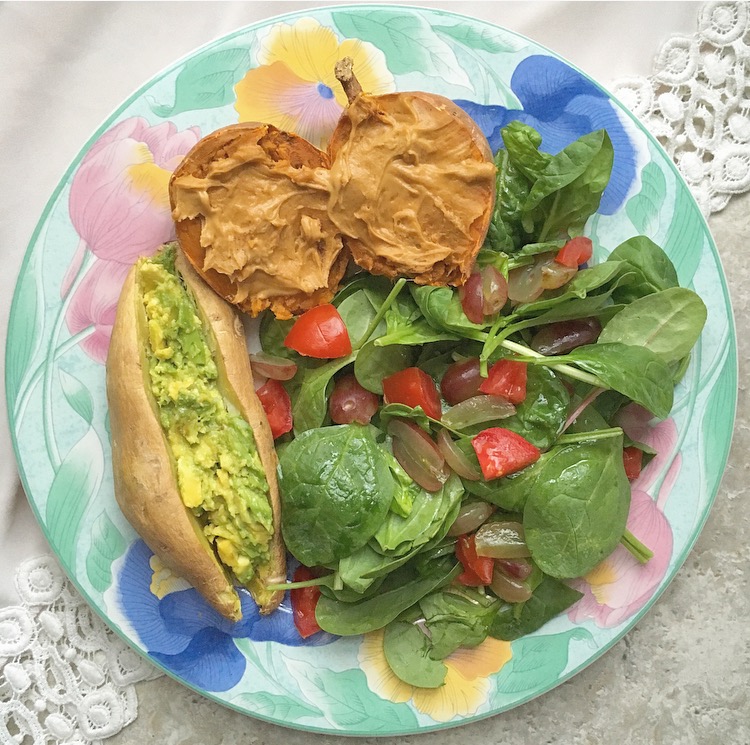 For dinners I've been enjoying sweet potatoes, chickpea pasta, large salads and fresh veggies! I always follow up my dinners with a bit of fresh fruit… and you can't forget a little organic vegan dark chocolate in the evening!
To sum it up, I've loved my first week of plants based eating. I have not craved meat at all. The only "con" so far has been my increased hunger. I'm still realizing that I have to eat more than I'm used to (or comfortable with) so I'm in the process of finding what works for me. Aside from that, I feel happier, more energized, ethically responsible, and my skin is clearing up!! I'm excited that this week has gone well and I look forward to the next one!
xoxo Cailee!