When it comes to food I'm ALL about 'quality over quantity' but when you eat REAL, nourishing foods you can enjoy BOTH! Real foods are packed with nutrients which keep me satisfied for hours! If you follow me on Instagram, then you already know that I love Paleovalley. They're a company I can trust. Their products are nutrient dense, packed with protein, and super portable which makes eating healthy on-the-go totally do-able 🙂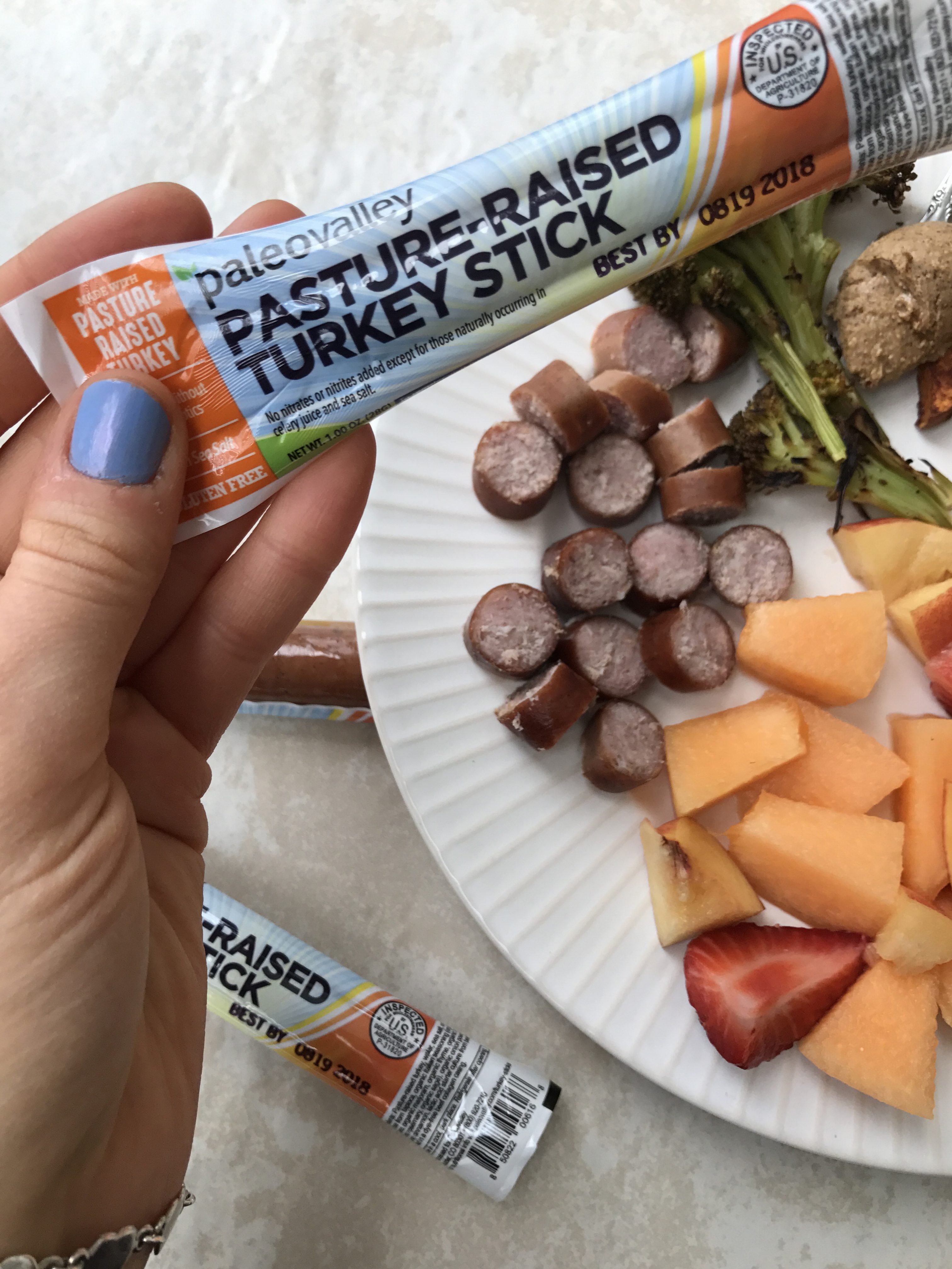 I've shared their beef sticks before, but today I'm sharing their NEW Turkey sticks! They just launched these tasty new products in February. They offer their turkey sticks in two flavors- Original & Cranberry Orange. The turkey they use is Pasture Raised, antibiotic/ steroid free, and they never ever add hormones.Their turkey sticks are also fermented a special way to avoid added chemicals. Instead they're loaded with probiotics, which is great if you have a sensitive tummy like me! Paleovalley knows the importance of providing superior products. They know that all the 'healthy foodies' buying their products are a little obsessed about quality… and that's a good thing!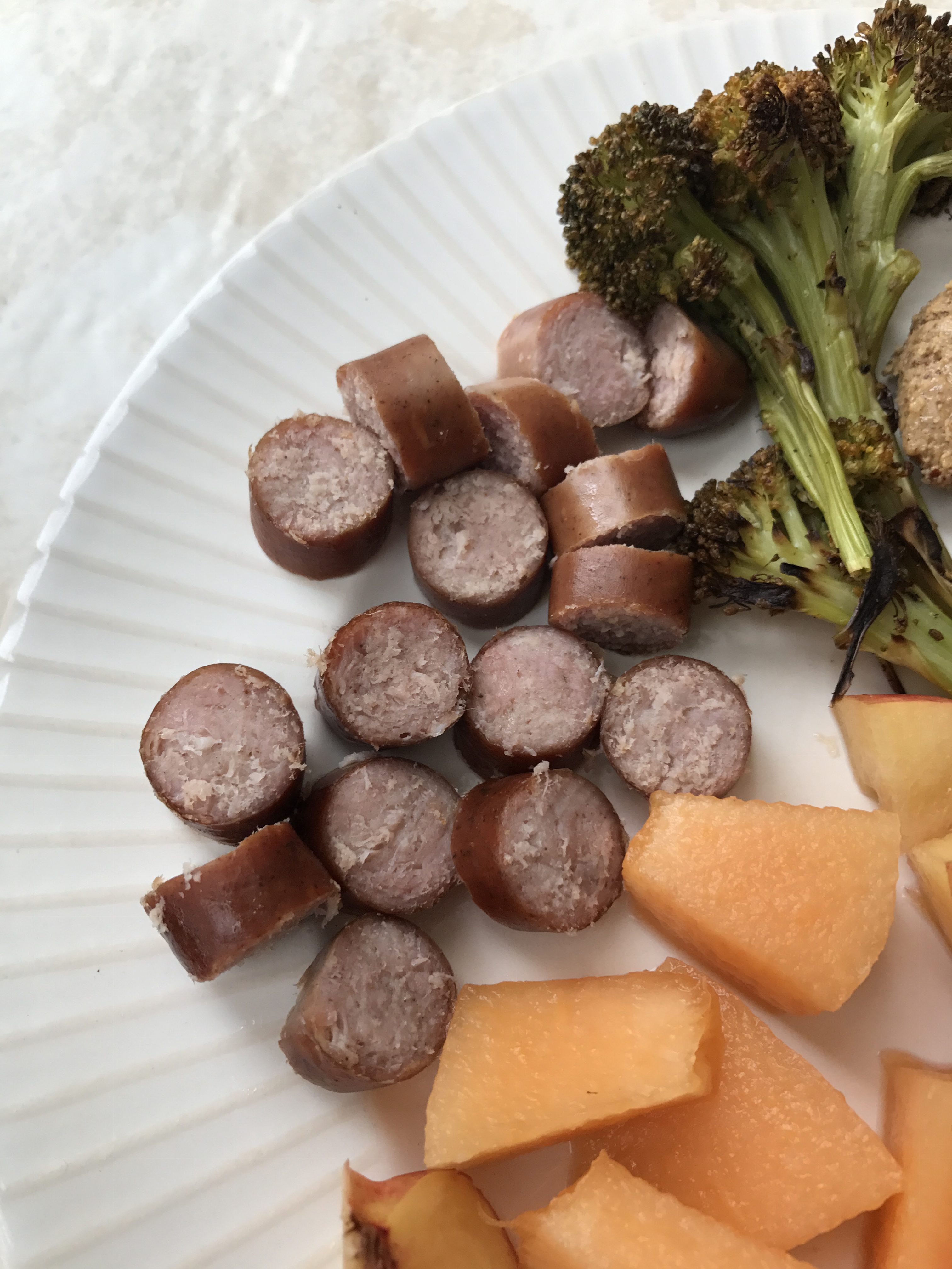 Their turkey sticks are the perfect protein-packed snack on the go! They're naturally gluten, dairy and soy free, and their Original flavor has ZERO grams of sugar. Additionally, these sticks are AIP compliant. Each stick has between 6 and 7 grams of protein and only 40-60 calories!! YES, PLEASE 🙂 Chop one up and enjoy with scrambled eggs for breakfast. Toss one in your lunch box for a quick and easy protein pick-me-up. Dice one up for your next hearty salad with dinner. Enjoy one with some cheese and grapes on the way home from work.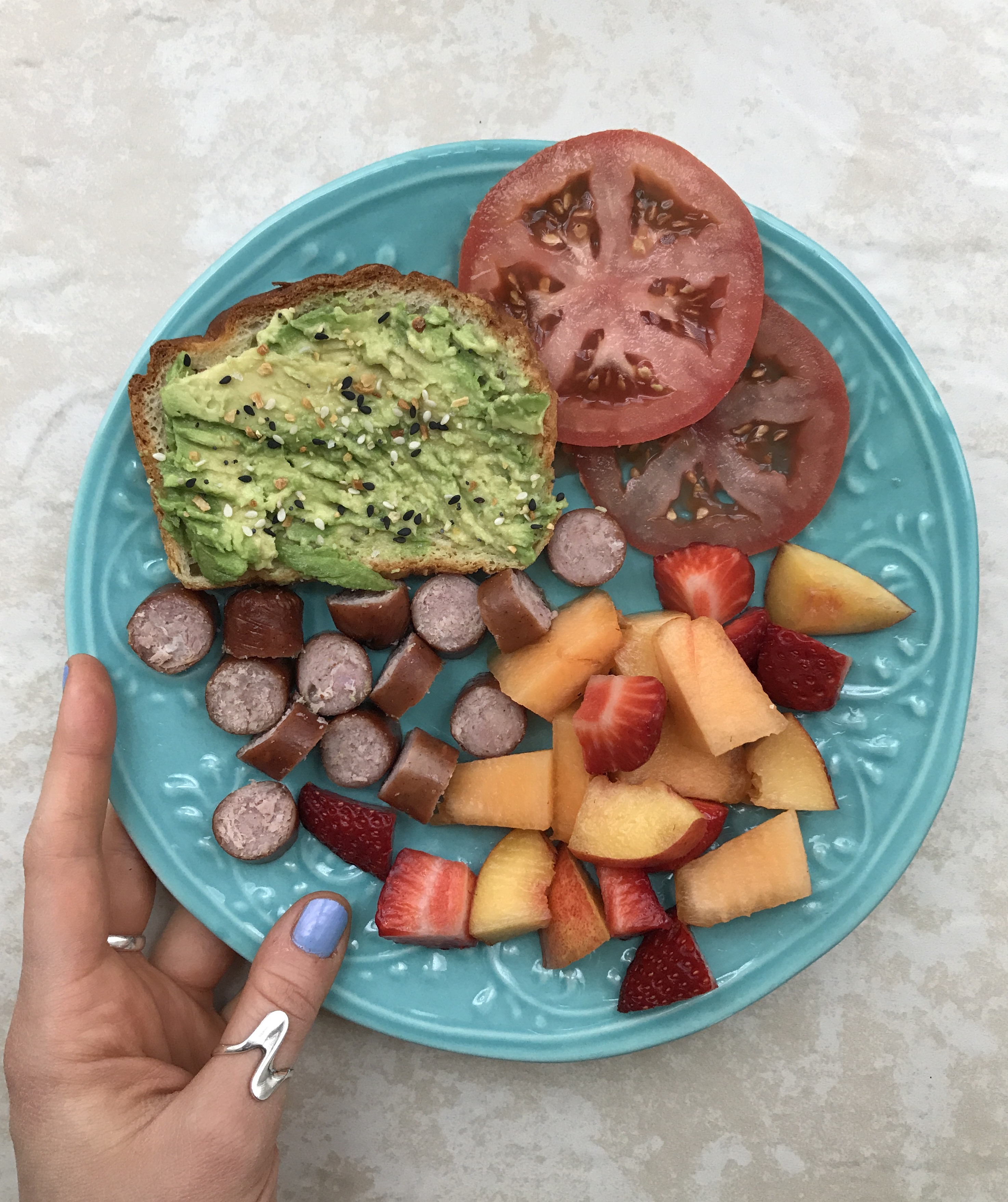 Feel free to check out their website here and use promo code hhe for 30% off your purchase!! Cheers to healthy living, EVEN when you're busy!
SaveSave