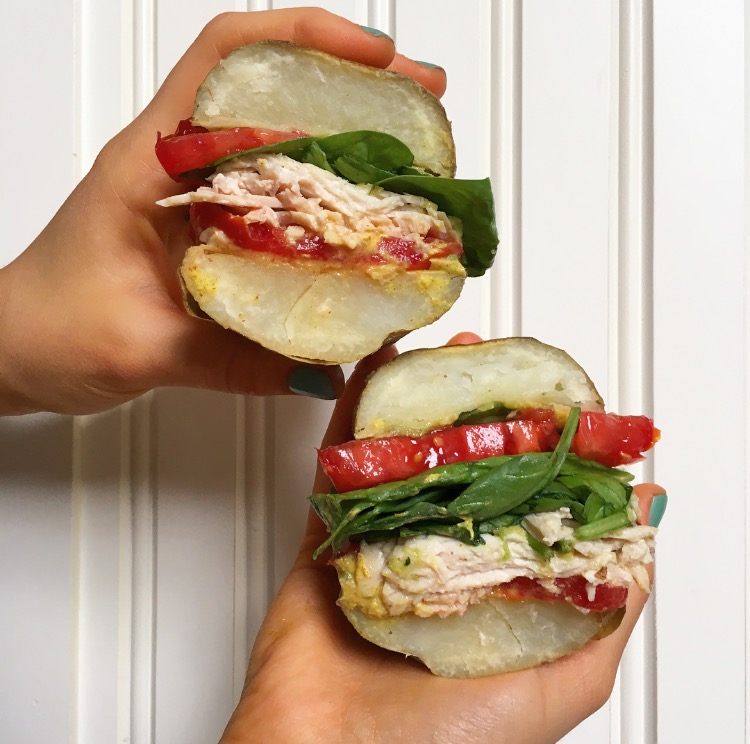 "Haters gonna hate. Potatoes gonna potate." -Anonymous
There's just something so classic about a good, old-fashioned sandwich. Don't you agree?? But being gluten free, I don't often actually eat sandwiches. Sure, there are some great gluten free breads out there that I truly enjoy, but I try not to eat them too often. Fortunately, there's also something so naturally comforting about a baked potato. So, instead of longing for a sandwich on a crusty hard roll, a crispy baguette, or a fresh baked slice of Italian bread, why not enjoy a delicious 'Potato Sammie?' Locked and loaded, stacks on stacks, and seriously satisfying. This sammie comes through for me!
Here's the simple recipe so you can make this yummy stack yourself. I started with a russet potato, chopped it in half, poked some holes in it, and then baked the halves for 1 hour at 375 degrees. I took them out, let them cool (<< not for long though cuz I was STARVING!) and then I topped one half with whole grain mustard, red ripe tomato and oven roasted shaved deli turkey (<<way better than most deli turkey- this stuff tastes like Thanksgiving leftovers!). I added dark green spinach, more tomato, mashed avocado, and then topped it all with my other potato "bun."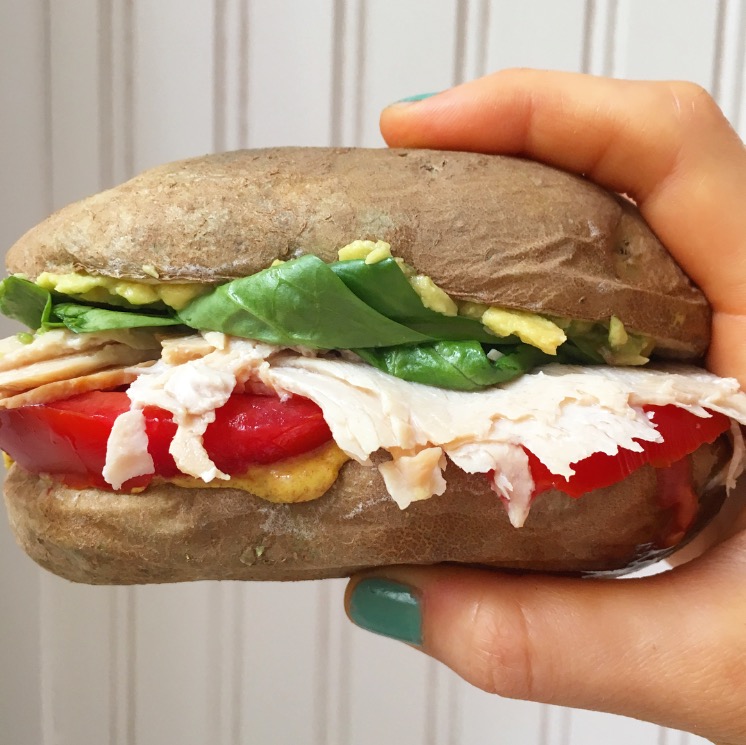 Whether you're gluten free, Paleo, following Whole 30, or simply tired of average, normal sandwiches, be sure to give this a try! Also, if you're vegan, try swapping out the turkey for a big scoop of creamy hummus or refried beans! YUM!
How about you? Are you a sandwich fan? Have you ever tried a potato-sammie??