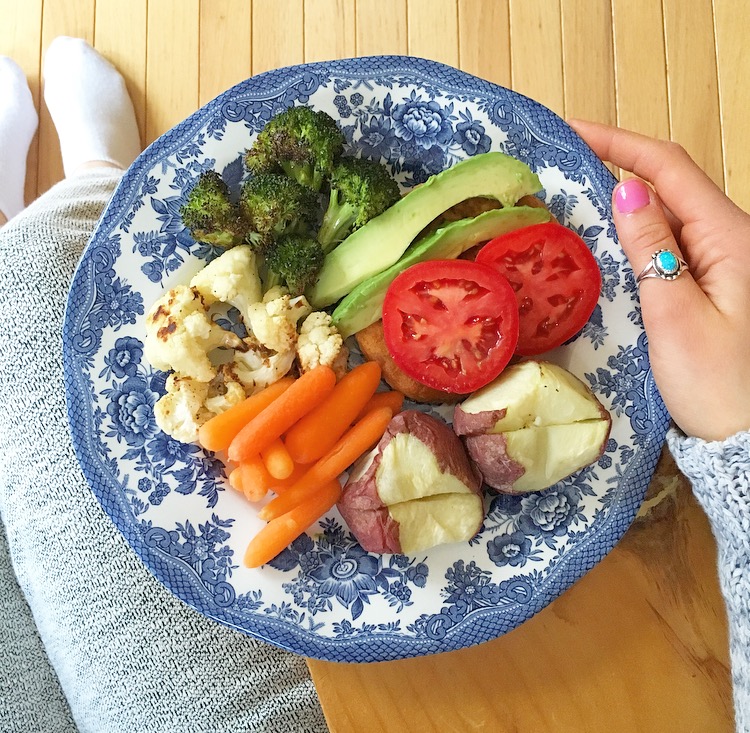 "Eat the rainbow" … no, not Skittles.
Everybody knows this girl loves her veggies. If you follow me on Instagram, then you've seen proof that I love 'em. From avocado on my toast to baked sweet potatoes and salads topped with lots of salsa. I'm crazy about a huge variety of veggies, but my new fave way to eat them? Nourish bowls! I grab a cute bowl or plate (the cuter, the better) and add a handful of spinach or lettuce, some healthy carbs, and a portion of satisfying protein!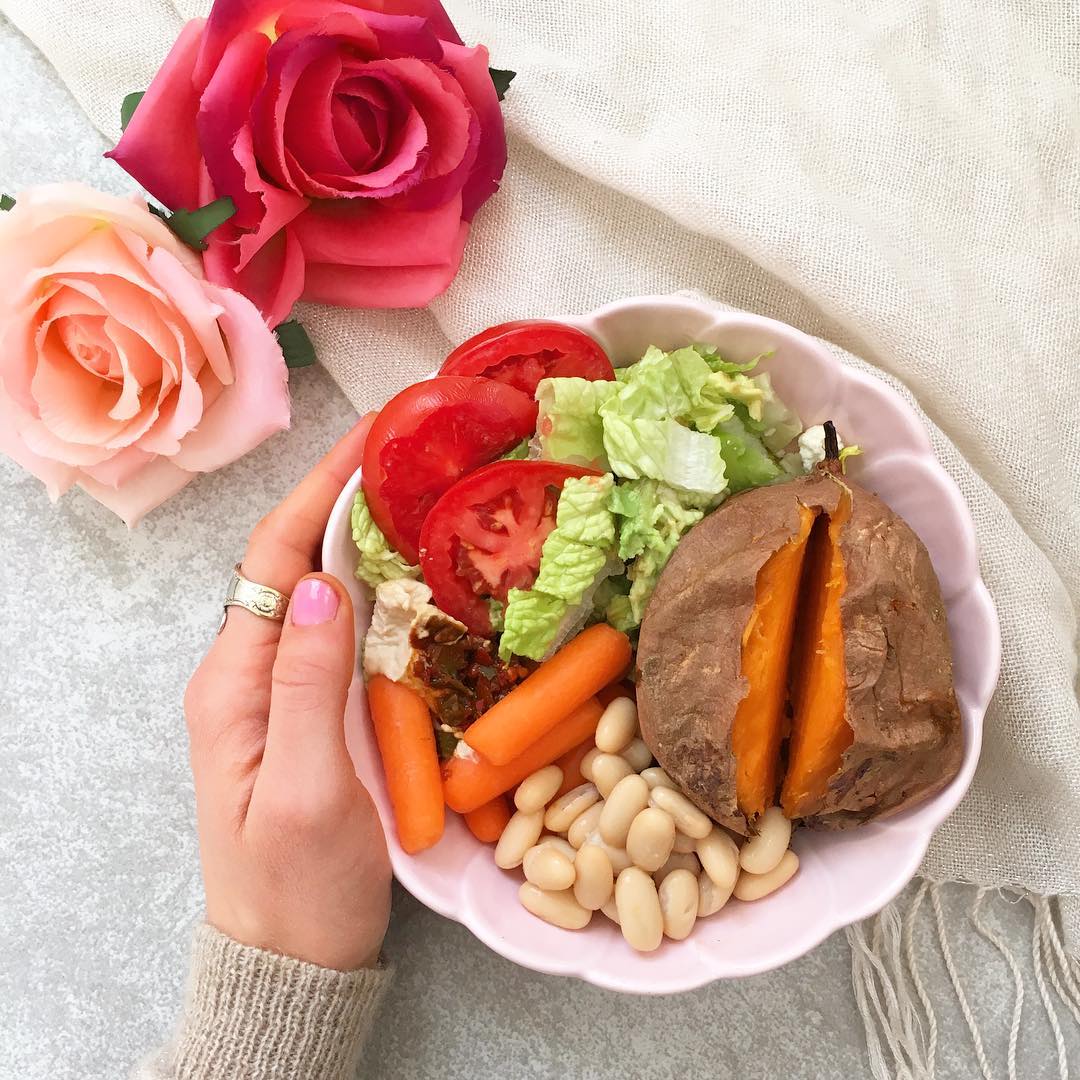 Nourish bowls are so simple and delicious. Just mix and match a few of my faves:
Carb Options:
Sweet potato
Baked potato
Basmati/ brown rice
Gluten free pasta
Protein Options:
White/ black/ kidney beans
Chickpeas
Lentils
Quinoa
Chicken
Salmon
An egg or two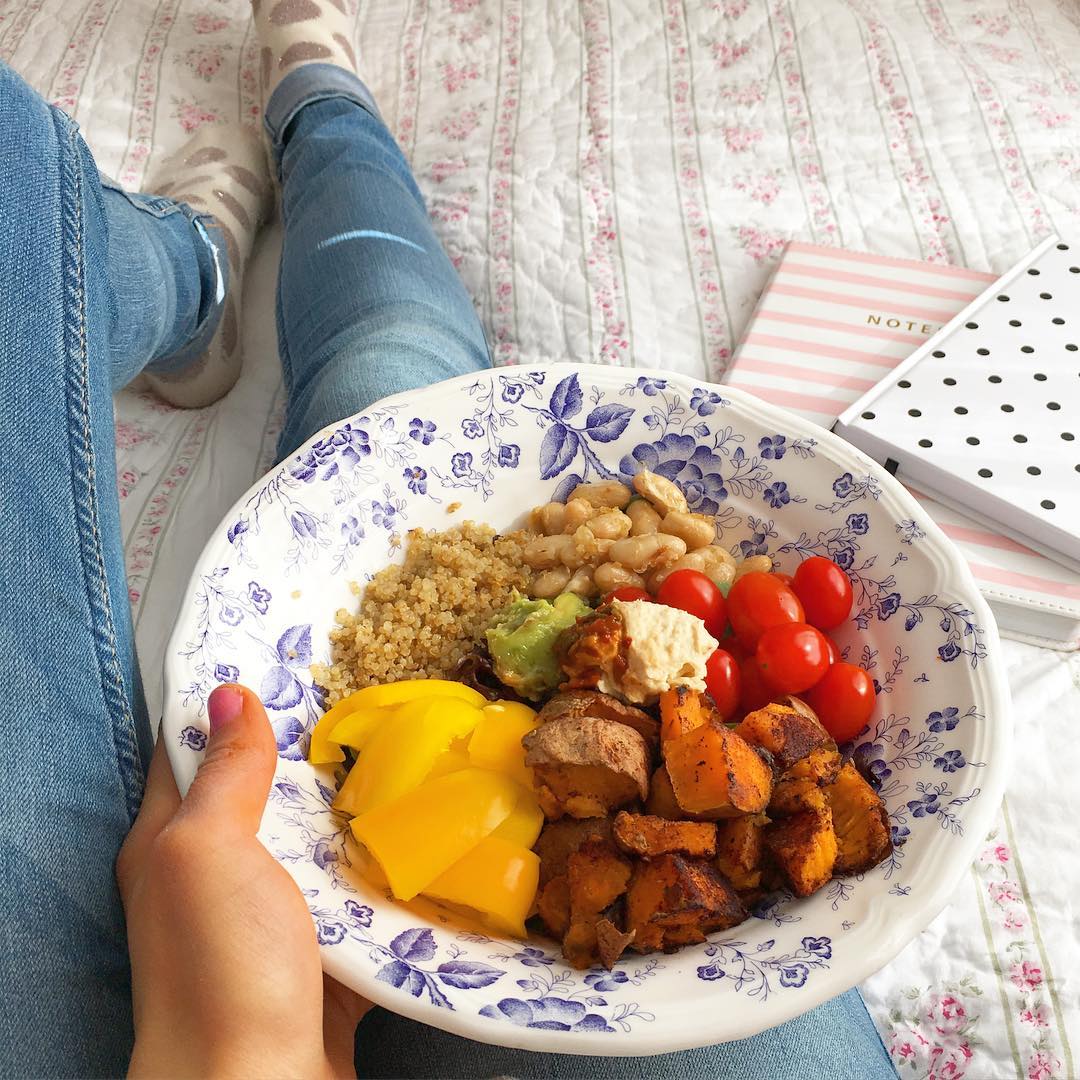 Fat Options:
Avocado/ guacamole
Hummus
Nuts (almonds, cashews, pecans, walnuts)
Seeds (sunflower, pumpkin, chia, flax)
Olives
Olive oil
Extra Veggies (Why not??):
Red/ yellow/ orange peppers
Squash (spaghetti, summer, butternut)
Carrots
Roasted broccoli
Roasted cauliflower
Salsa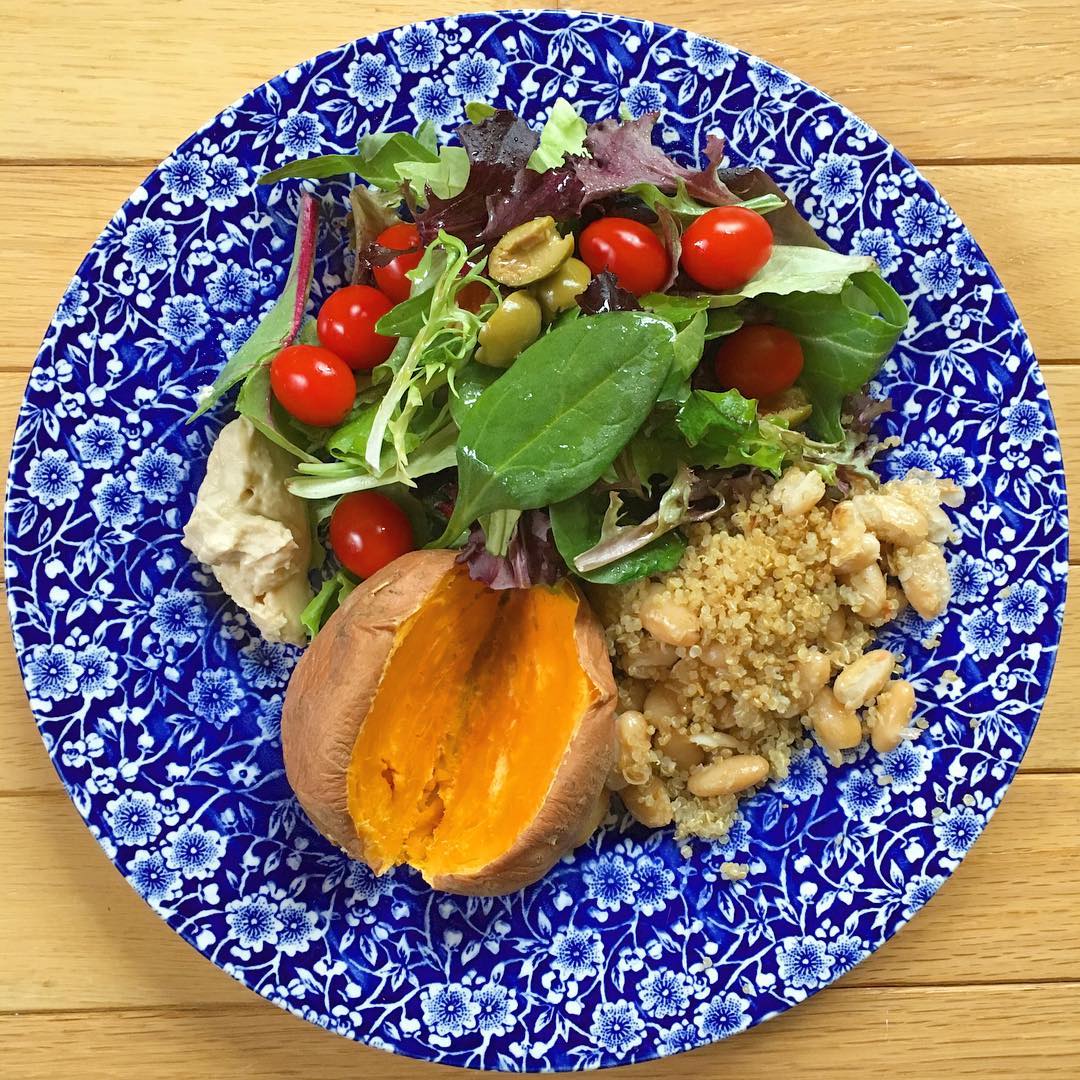 Yum! Eating more plants has so many benefits. Being gluten, dairy and soy free, I prefer to enjoy lots of plants! Not only are these foods beautiful and colorful, they're also naturally nourishing. I love to chase my Nourish Bowl down with a sweet piece (or a whole bowl) of flavor-fresh fruit… "Nature's Candy!"
*To see more of my fave daily eats, be sure to follow me on Instagram!