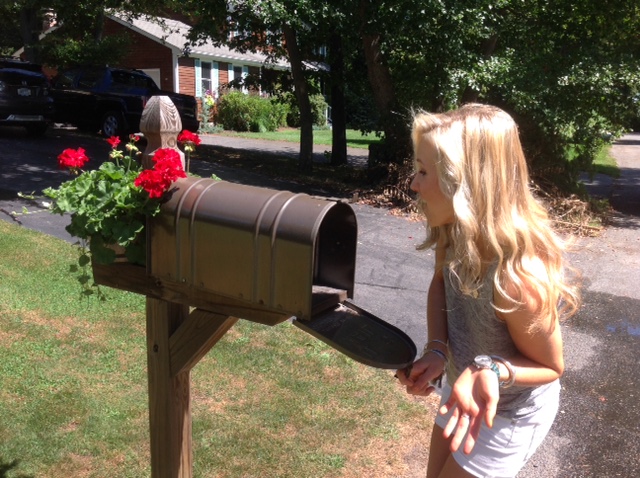 "To send a letter is a good way to go somewhere without moving anything but your heart." -Phyllis Theroux
In the age of instant messages, texting, emails, Facebook, Instagram and all other sorts of 'quick' social media, the thought of sending a letter seems like an old fashioned, out of style, antiquated thing of the past. I mean, taking the time to find a piece of nice paper, look for a pen, write the note, look up the address, buy the stamp, and head to the post office, seems a whole lot more difficult than grabbing your phone and telling Siri to text your friend. BUT, with effort comes satisfaction… for both you AND the recipient of your letter.
Let's be real, there's nothing quite like the feeling of getting a letter from someone you care about! Whether you're away at college, living alone, or keeping busy in a house full of people, a personalized letter addressed specifically to YOU is always a treat. A hand-written note brightens your day! I love sending and receiving mail! Whether it's a post card from a friend traveling, a note from my sister-in-law or a letter filled with 'inside jokes' from my bestie living half way across the country.
Just the other day, I received a sweet note of encouragement and two books from a woman I served while working at a Christian family camp in upstate New York. It was such a sweet treat and it instantly made me feel loved! I totally didn't expect it, but I was totally blessed by it. In fact, the surprise of it made it so much more special. Isn't it great that you can share love with someone who lives so far away? Don't you want to surprise an old friend this week?
So what are you waiting for?! Take the time to write a letter to someone you care about!