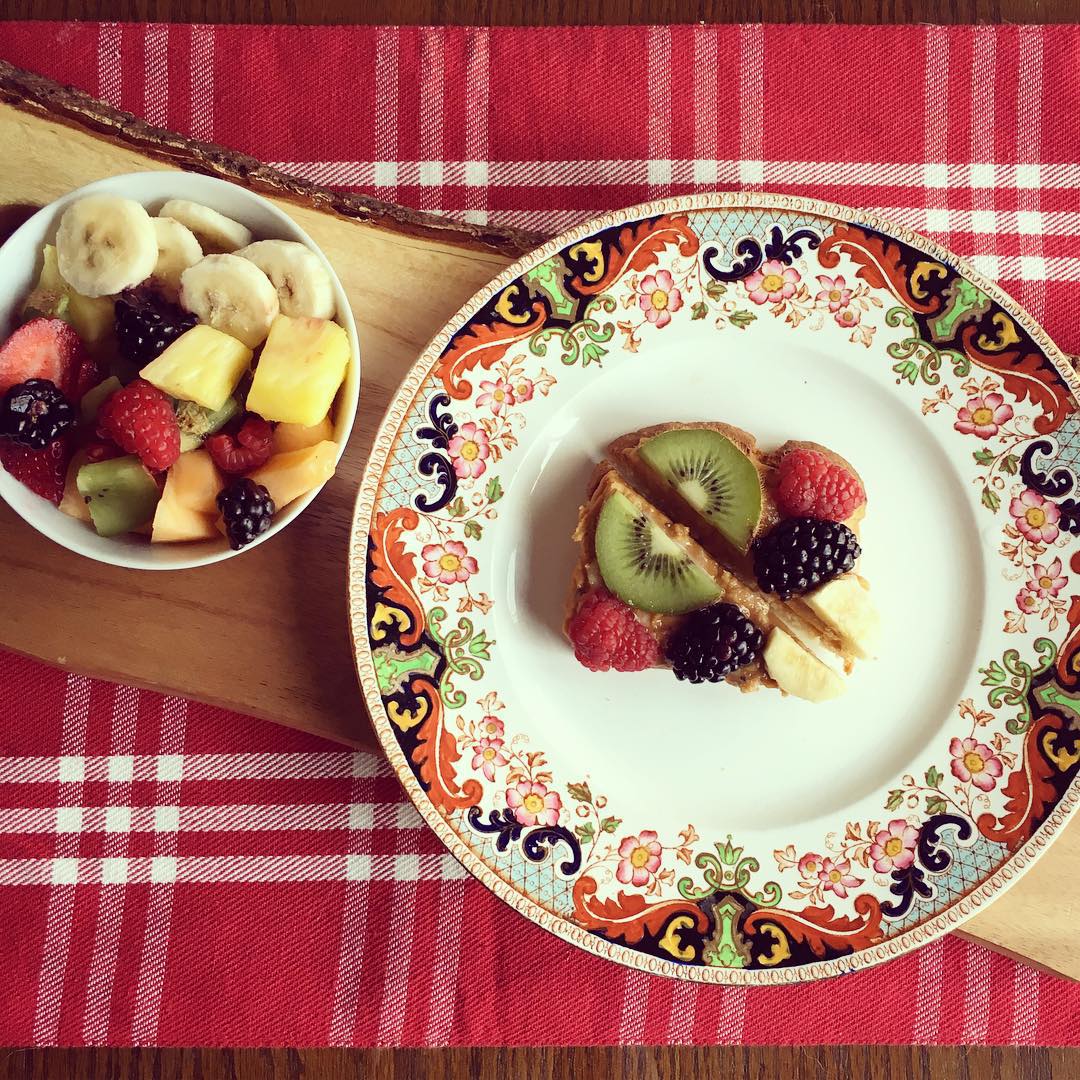 "Eat food. Mostly plants. Not too much." -Michael Pollan
I love eating plants based foods… there's just something so nourishing about 'natural eats.' They're fresh, incredibly flavorful and beautiful. Both fruits and veggies are naturally bright and colorful. Fruits are seriously sweet, which is why I always refer to them as "natures candy." Why indulge in over-processed sugary fattening candy, when you can enjoy some 'perfect, pretty produce'?
I recently did a nutrition analysis project for my Nutrition and Food Sciences class. I had to record my diet for 3 days in a database and it reported back to me all the data about my diet. Turns out I eat roughly 270% of the recommended daily fruit intake… and 140% of the recommended intake of vegetables! It's no wonder the palms of my hands and the soles of my feet are actually ORANGE! It's from all the carotids in all the fresh fruits and veggies I enjoy!
Moms know best. "Eat your fruits and veggies"…I wouldn't have it any other way! So, for today's motivation, I want to share a few suggestions.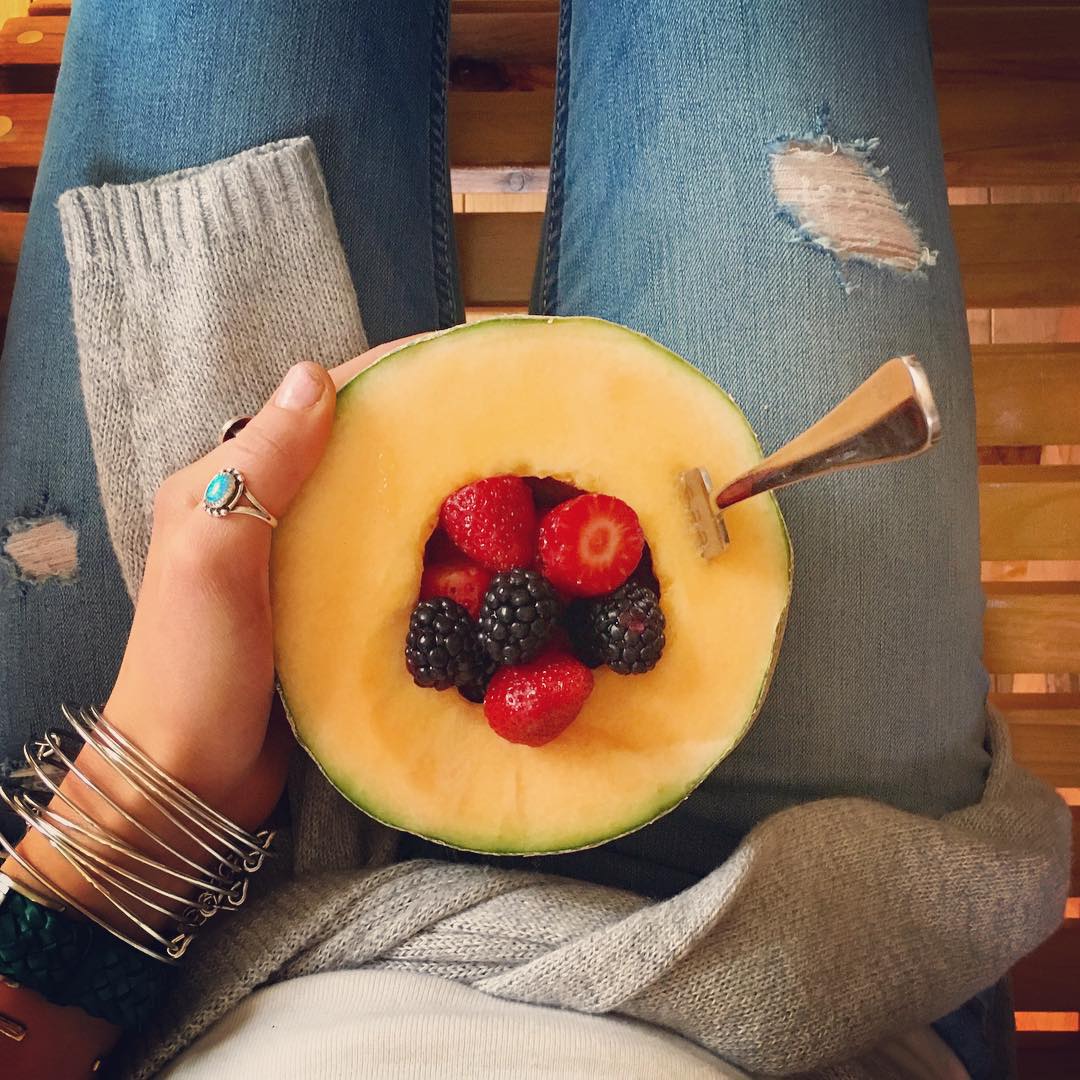 MY FIVE FAVE WAYS TO ADD FRUITS AND VEGGIES TO YOUR LIFE:
Eat fruit at breakfast. Mix apples into your stovetop oats. Add fresh raspberries (instead of jam) to your AM toast. Slice bananas onto your peanut or almond butter. Chop up some fresh fruit and eat it as a yummy, refreshing side. Sip a green smoothie. (Checkout my fave recipe.)
Add some carrots. I ADORE carrots. I'm not kidding–a 1 lb. bag only lasts a day and a half around me! They're the best. I dip them in hummus, salsa, guacamole, or just straight out of the bag. Carrots give me the crunch of chips… without the oil and excess calories!
Eat a side salad. Does the idea of 'just a salad' for lunch or dinner seem too skimpy? Yup, I agree! I love my spinach salads I and eat them regularly, but usually as a side. I prefer to eat mine with some protein and healthy carbs to create a complete nutritious meal that keeps me satisfied (more than 'just a salad' ever could.)
Eat fruit for dessert. Sure, I love my dark chocolate, but I save that for after dinner. My after-lunch dessert is always a bowl full of fresh fruit. The natural sweetness satisfies my sweet tooth and the fiber fills me up. I try to enjoy mine in a cute little bowl. (I have quite the collection!)
Eat frozen fruit. I love a good piece of fresh, juicy fruit… but frozen fruit is just as delicious, nutritious, and sometimes more convenient! Frozen chopped mango, blueberries, strawberries… all so tasty! Buy some bananas and when they inevitably get SUPER ripe (all at the same time) slice them, sprinkle with cinnamon, and pop in the freezer! Super cheap, easy, and they taste little like bites of ice cream. Freeze your grapes, too! Yum!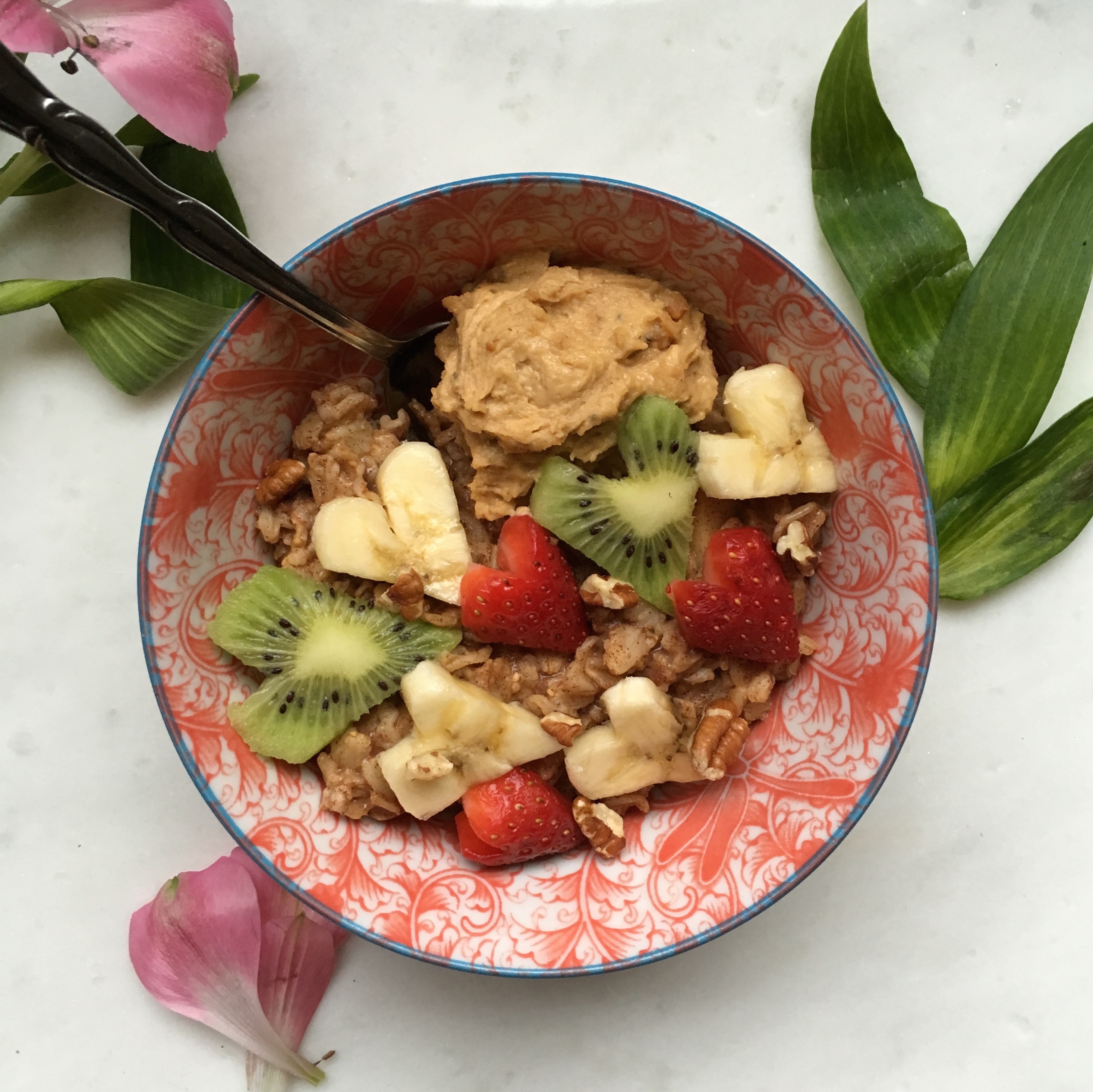 How about you? Don't you just LOVE your pretty produce? What's your fave way to enjoy it?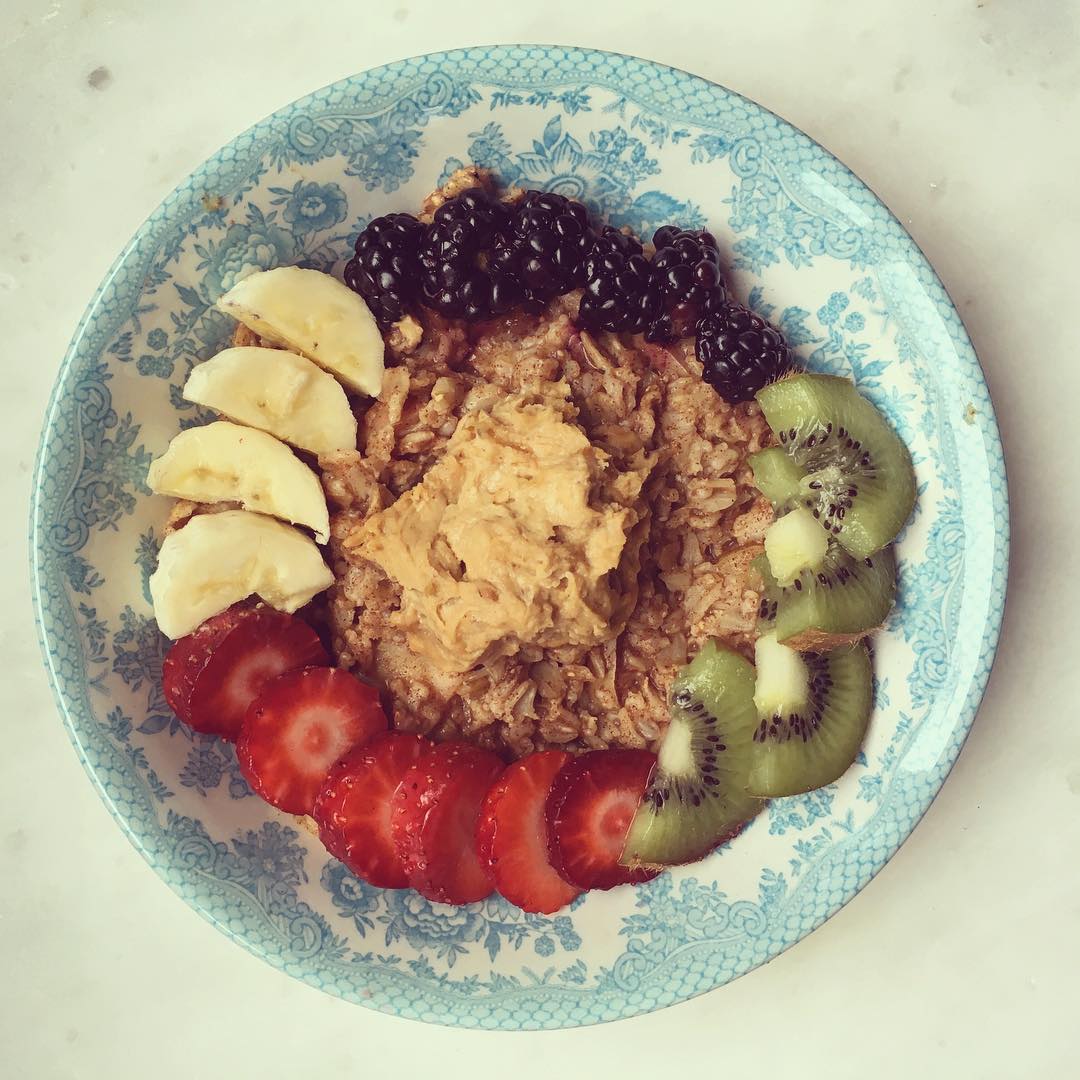 To see some more of my fave daily eats, be sure to follow me on Instagram! 🙂