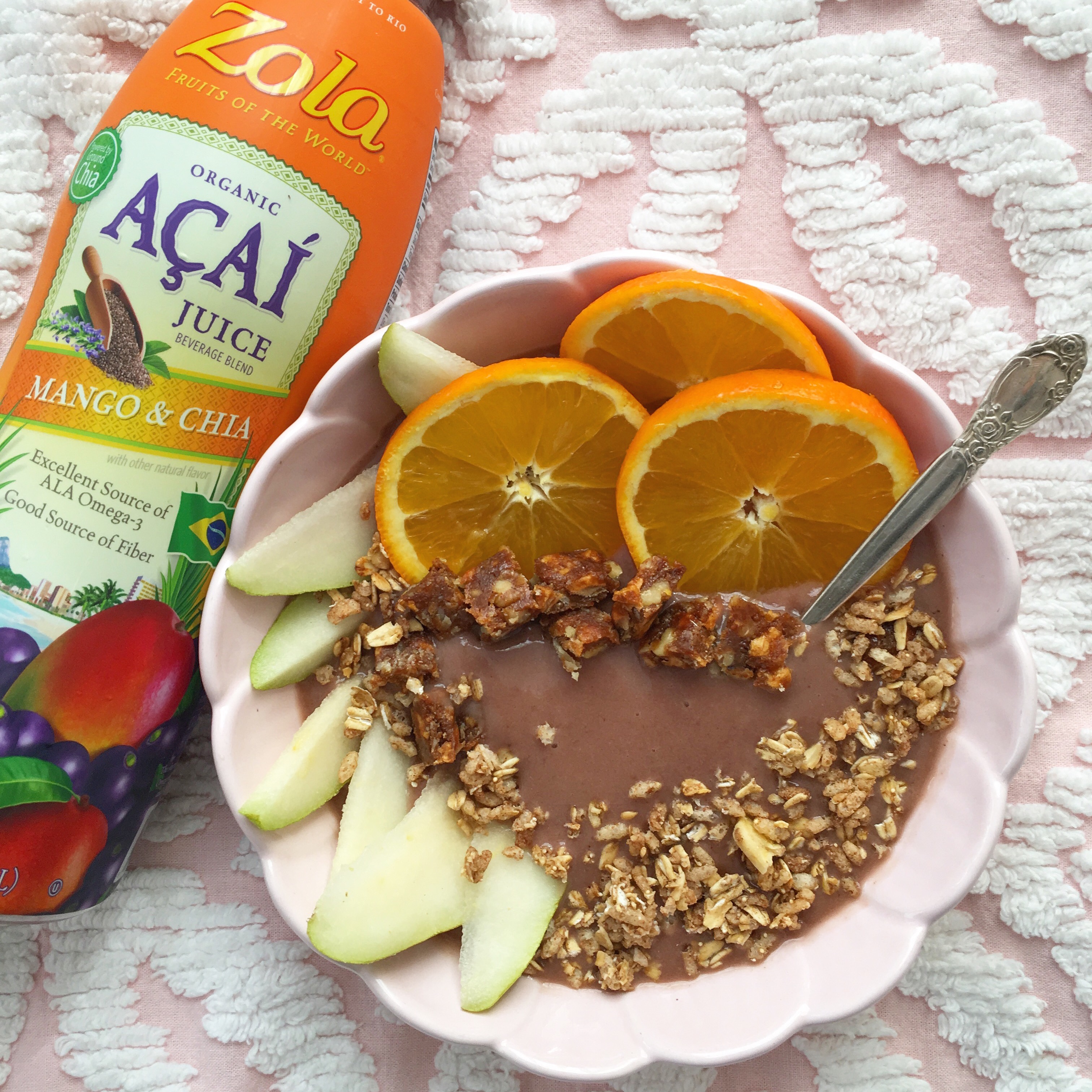 Happy March! Wow, where has the time gone??
I don't know about you, but I love fresh starts, new beginnings, and the opportunity to step out into the new month with new goals and intentions. So, for today's post I wanted to share my own intentions. Here they are:
My Top 3 Goals for March
(along with a simple recipe for this delicious smoothie bowl!)
To make– simply blend a frozen banana, 1/2 an orange, one cup of Zola acai juice + one cup ice. Add a little water for desired thickness. Blend and enjoy!!
Smoothie bowls are a naturally nourishing way to kickstart the day… AND the new month! It's fresh and refreshing and it'll surely get you craving SPRING.
Now let's talk goals… My 3 major March goals:
Get organized– I'll admit it- I'm a MESS. I claim to be a minimalist, but in all actuality I'm more of a 'maximist'! This month I want to keep my car clean, straighten my room everyday, get rid of some clothes I never wear, and be a more organized person.
Be on time– Late, late, LATE… I'm notoriously late for things that I really don't want to be late for. I simply have to plan ahead and start getting ready a little earlier. This March I want to be ON TIME!
Do more yoga– I'm so pumped about this one! I'm excited to start practicing yoga. I'm naturally flexible, but I don't have the arm/leg strength (or balance) to do certain poses. This month I want to work on my weaknesses and make yoga a part of my regular routine.
What about you? What are your March goals?!