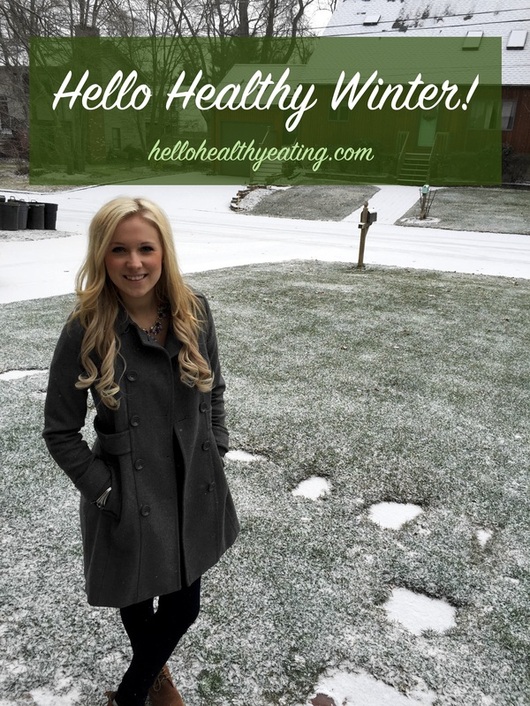 Eating healthy is HARD work.  Sure, a quick cleanse or detox diet may motivate you for a week or so, but as soon as the weight loss slows down or the food options get boring… you get sick of it!  It's easy to throw in the towel and call it quits.  And THAT, my friends, is why we should really pursue and maintain a healthy, balanced LIFESTYLE.  You know it's become 'a lifestyle' when you don't have to think about HOW TO eat well, you just do it.  Ordering a side salad instead of fries?  Yep.  Taking the stairs instead of the elevator?  Of course.  Parking far from the door instead of right near it?  Definitely!  Starting the day with a balanced breakfast?  Wouldn't have it any other way!
Admit it, even the most dedicated health enthusiast experiences those mornings where motivation wanes.  Suddenly the idea of staying in bed and skipping that AM workout seems very tempting.  For me, I believe that the hardest time to maintain a healthy lifestyle is in the dead of winter.  I'm always cold.  And it gets dark so quickly!  Somehow a cozy night-in seems far more enjoyable than hitting up the gym.  My 'love of walking' often melts away as the temperatures drop lower and lower.
Although it's a bit more difficult to follow a healthy lifestyle in the middle of winter, it's still very possible!!  Here are my top 5 tips for maintaining good health when you're cold, tired and tempted to let your good habits slide:
Eat a warm, cozy breakfast.  Breakfast is essential in my book.  I start my day with breakfast all year long, but the type of breakfast I eat seems to change seasonally.  In the summer, smoothies are beyond refreshing and a delicious way to cool down and wake up.  Fall is the perfect time for ANYTHING pumpkin, from pumpkin chia seed pudding to a fresh pumpkin chocolate chip muffin… but nothing says winter like a warm delicious breakfast!  Scrambled eggs with a delicious piece of g.free toast and a dab of real butter?  A warm bowl of piping hot oatmeal with a sprinkle of brown sugar and a dollop of almond butter.  YUM!  Be sure to start your day with a healthy hot brekkie and you'll be making nourishing choices all day long!
Keep exercising.  My absolute favorite exercise is walking!  I love walking because it's relaxing and therapeutic!  It clears my head and helps me to feel my best!  Nothing beats a fun walk with friends on a warm summer night, or a crisp morning walk with a mug of tea as the leaves change colors and fall approaches, or even getting bundled up to go outside as the snow lightly falls and winter begins, but when it's 0 degrees out- no matter how many layers I put on, walking outside is a NO GO.  My advice?  Hop on the treadmill or pop in a workout DVD.  There are so many DVD's and workout channels out there… this way, you don't even have to drive over to the gym!!
Drink tea or coffee.  It can be so tempting to sip hot cocoa with marshmallows, peppermint lattes from Starbucks or anything hot and sweet… but this winter, try filling up on nourishing drinks like herbal tea… Try having a hot cup of chamomile tea with a splash of milk and a teaspoon of honey.  I LOVE a fresh cup of joe with just a splash of almond milk and a dash of cinnamon.  I skip the sugar in my coffee and instead enjoy the robust quality of a good brew.  Tea and coffee are naturally filled with antioxidants and can warm you up and make you smile when consumed in moderation (I always try to limit my caffeine and sugar.)
Eat well.  Don't think of 'comfort foods' as the high fat, high calorie way to stuff yourself and put you to sleep.  Think 'comfort' as in healthy, nourishing fuel for your body.  Sure, there may not be tons of fresh fruits and veggies available at the local fruit stand, but that doesn't mean you can't eat fresh!  From extra large bags of frozen mango to ripe round oranges imported from Florida, don't think you can't enjoy those sweet, satisfying sources of vitamins and nutrients!  Enjoy root vegetables like carrots, sweet potatoes, turnips, parsnips and ginger. From superfood powders to high quality protein powders, it's totally possible to eat well during the winter! Check out this website for a list of delicious recipes!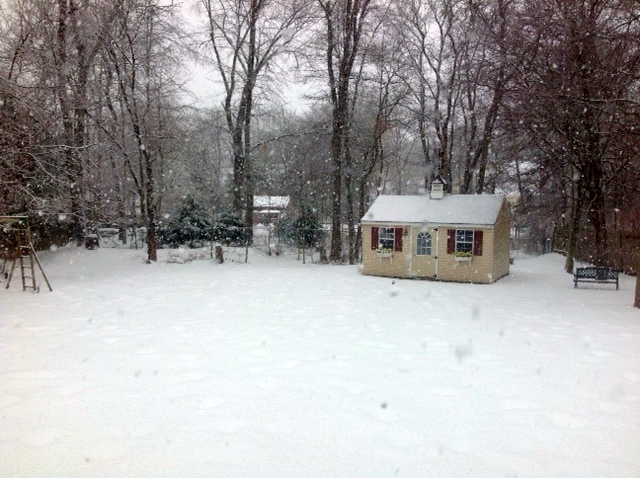 Eating healthy doesn't have to be hard.  What is your favorite way to stay healthy and fit in the dead of winter?