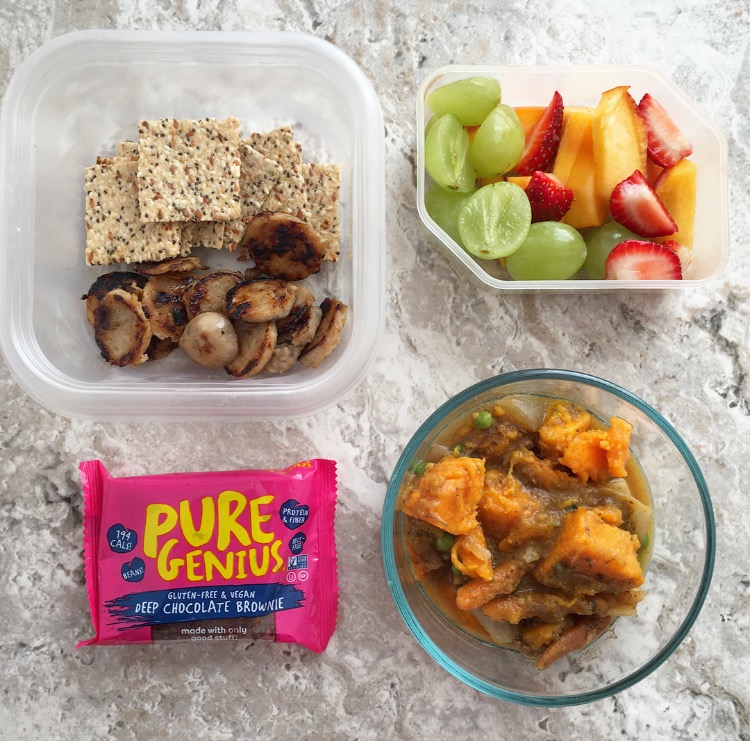 Hello Packed Lunch! A common misconception people have about 'eating healthy' is that it costs you a FORTUNE! I've learned that the key to balancing your budget is just that– BALANCE. I know I spend more money on healthy groceries than most college students, but I'm also sure that I spend less overall. I'll admit it– I cannot resist rich, quality, fair-trade, certified organic dark chocolate. I don't mind splurging on pricey peaches off season, or expensive almond butter for my oatmeal, but that doesn't mean I'm a crazy spender. No, no. I treat myself to those things, but I try to save everywhere else. It's all about priorities. I hit up thrift stores for fashionable bargains, I limit the amount of meals I eat out, and when I go to coffee shops I never go for the $5 lattes. I save on cash (and calories!!) by ordering plain coffee with just a splash of almond milk.
Another way I love to save money? Packed lunches! I get to control the calories, eliminate the gluten, soy and dairy, AND make sure it's delicious. These lunches are good for my wallet (and my body). Here are just a few of my faves!
Hello Nutrition. I balanced this fall apple/avocado salad with my dairy-free chicken salad on a gluten free brown rice wrap from Trader Joe's. I paired it with some sea salt and vinegar chips (for some extra crunch) and an iced Tea! So fresh and delish!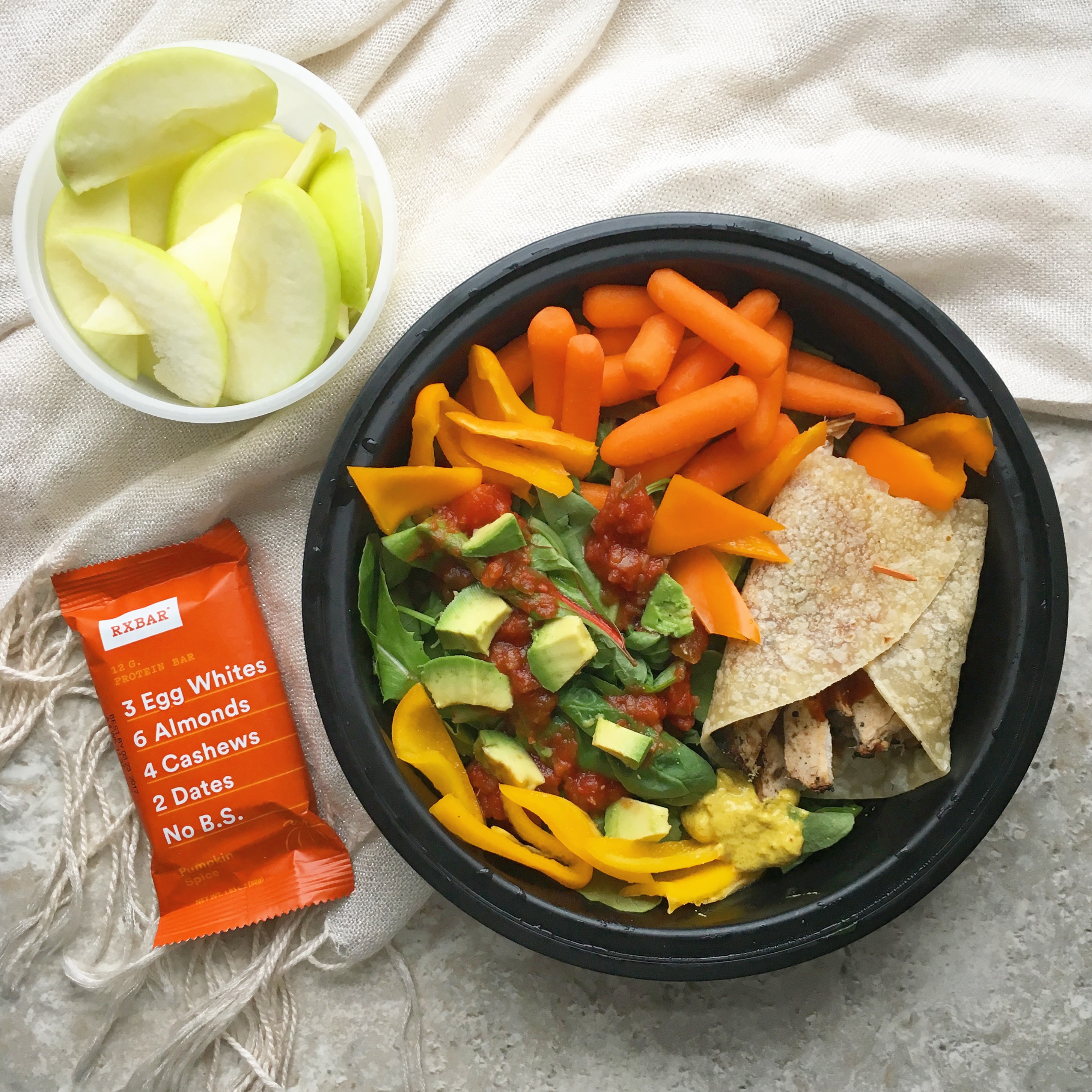 Another wrap & salad combo! Here I used up some leftover pork from a family dinner. I added some organic BBQ sauce and a loaded garden salad topped with salsa and avocado. I paired this with some apple slices and an RX bar (which I saved for my afternoon snack– definitely the best thing about my 3:30pm Chem Lecture!)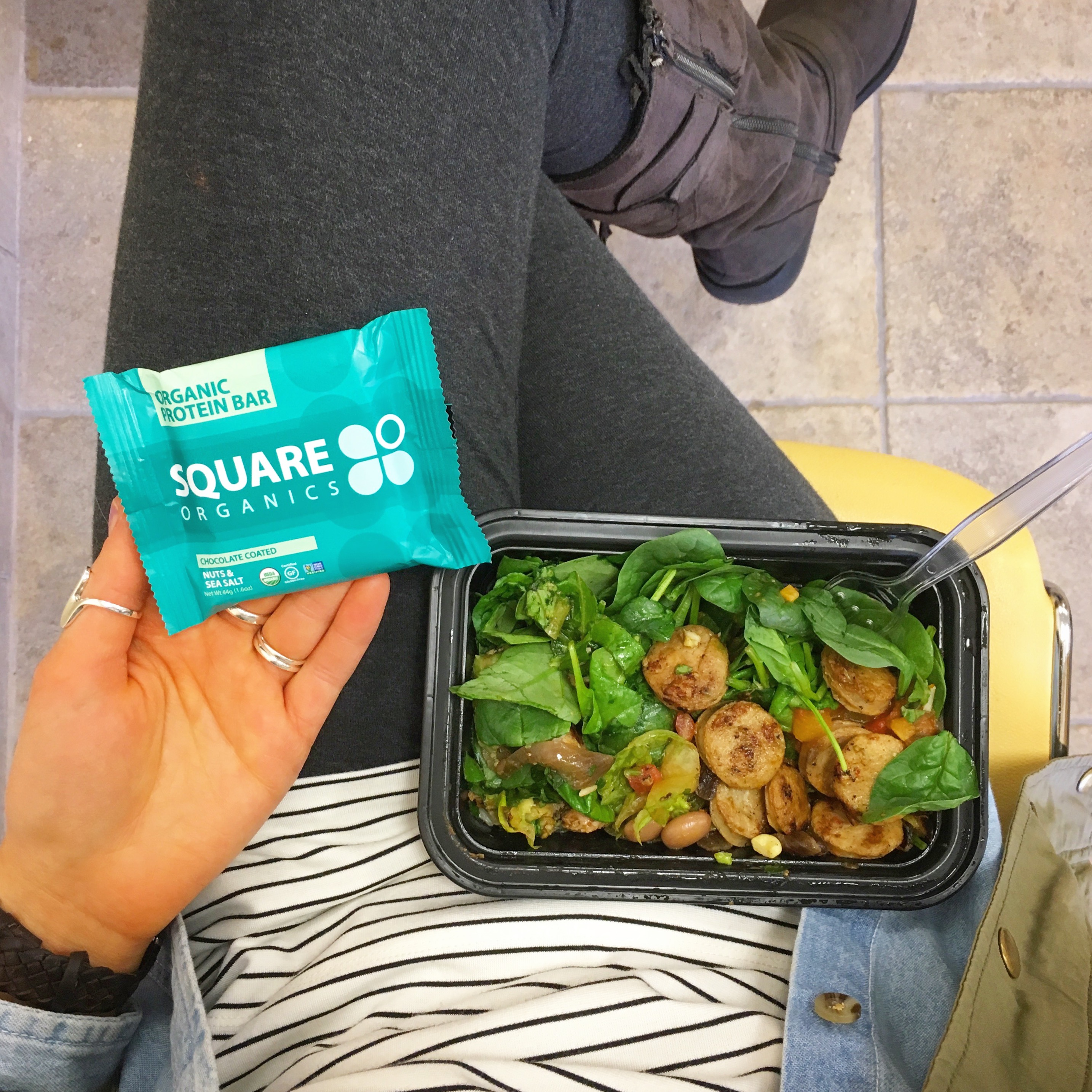 Protein packed!! Here I tossed some leftover salad (Chipotle's!) with some fresh spinach and grilled chicken sausage, plus a yummy Square Organics vegan protein bar (you guys have to try the nuts & sea salt flavor!! SO good)!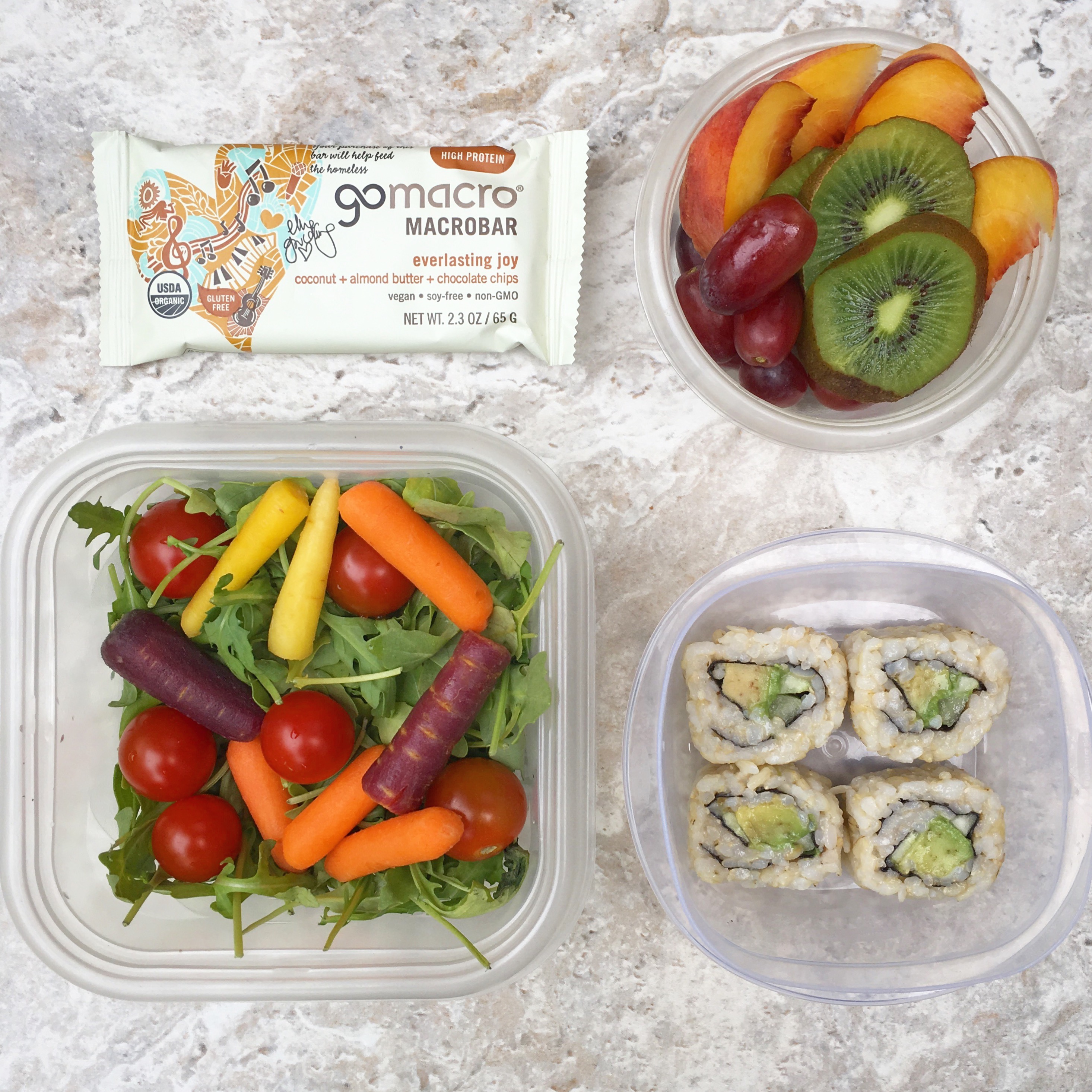 Avocado Sushi. (my fave) For this lunch I paired some leftover brown rice sushi (from Whole Foods) with a fresh garden salad & a fruit cup. I also grabbed a Go Macro Protein bar (another perfect afternoon snack.) Packed lunches definitely work for me!
How about you? Do you prefer to pack your own lunch? What are your go-to options?!