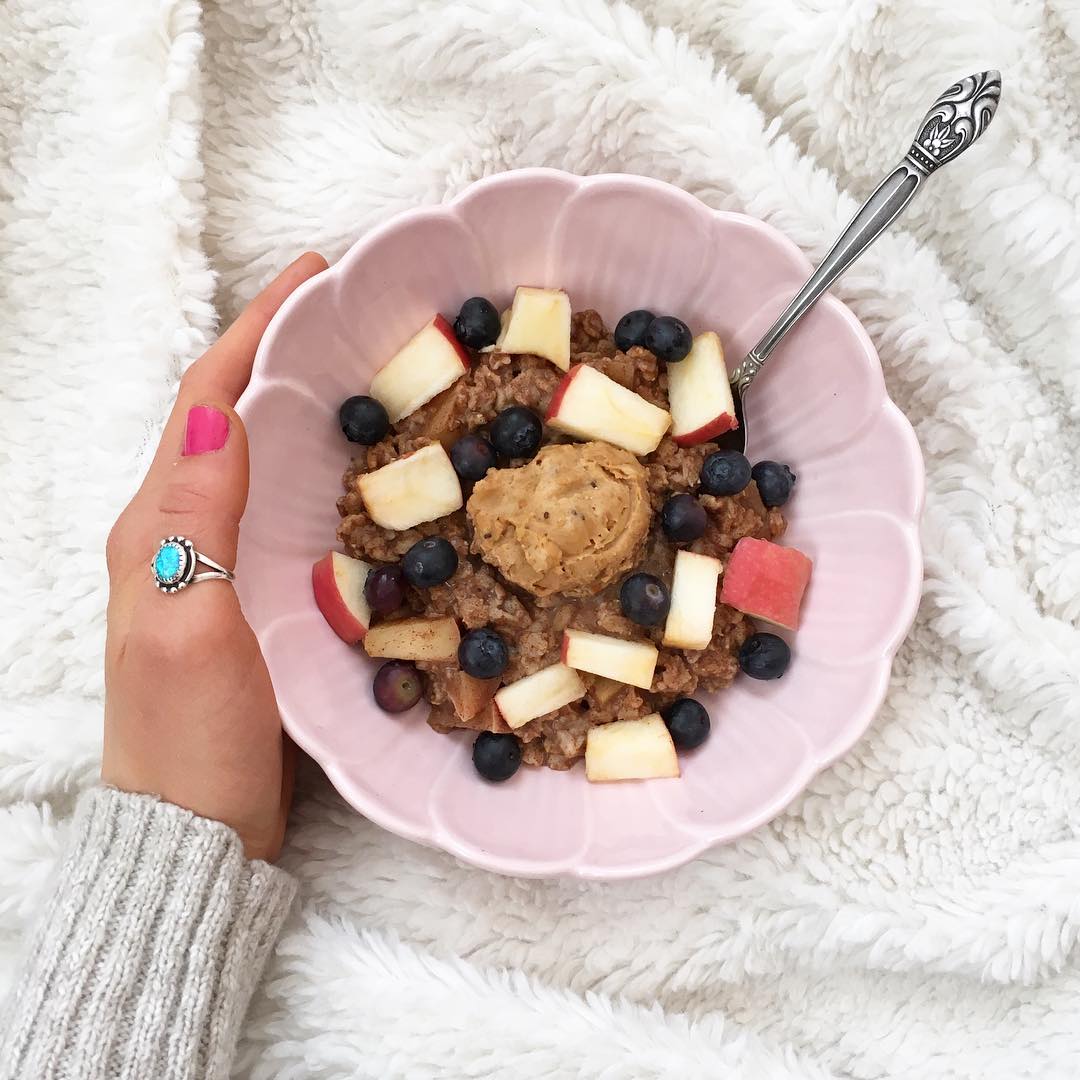 "Keep Calm and Eat Oatmeal"
Okay… don't mind if I do! If you follow me on Instagram, then you know that I'm an oatmeal lover! Oatmeal is a perfect breakfast food because it's loaded with protein- one serving has 6 grams of hearty plants based protein. It's loaded with fiber (4 grams) and naturally very low in sugar (just about 1 gram). Clearly, oatmeal is healthy but that's not all. Oatmeal is also delicious!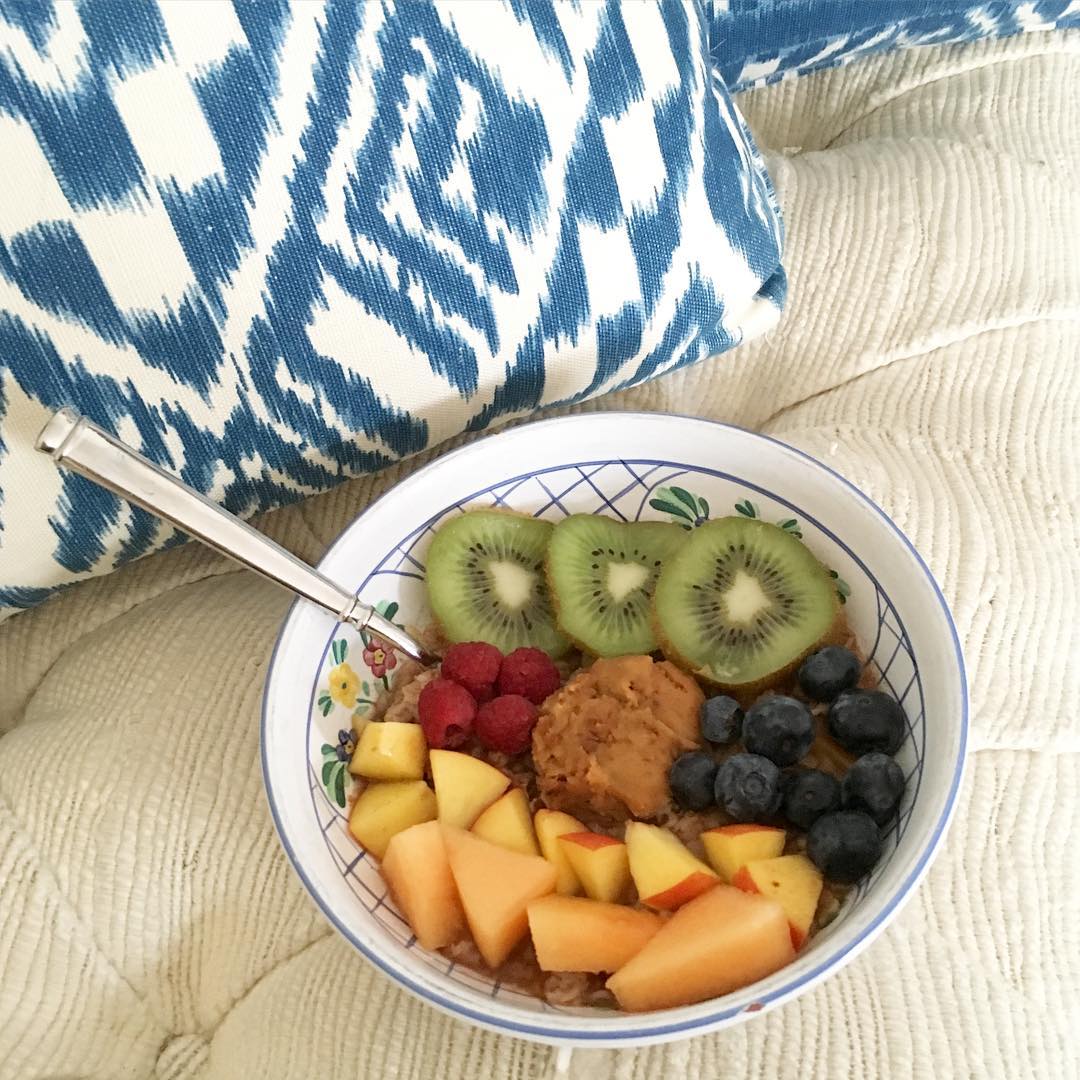 Let me tell you how to make the PERFECT bowl of oats. You know, the "just right" kind of porridge that 'Goldilocks' would have really enjoyed. I have 2 secret ingredients that I add to plain stovetop oats- 1) cinnamon and 2) apple chunks. The key is to chop up the apple and add them into the oats while they are cooking. This allows the apples to boil a little bit and it lets the natural sweetness release into the bowl of cinnamon-y goodness!
The other day I started boiling my oats when suddenly(!) I realized I had forgotten the apple chunks… BIG mistake. I took one bite and I immediately dumped it all back into the pot with some more water and some much-needed apple chunks… MUCH better!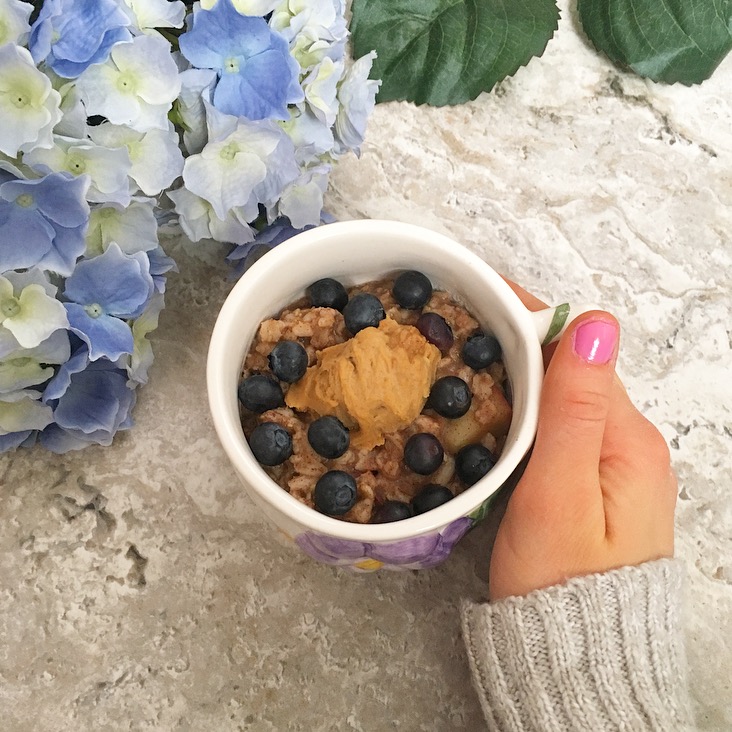 After I make my oats I add some more fresh fruit on top (with even more on the side!) and a scoop of PB2 (for extra protein). I mix PB2 with a small spoonful of regular peanut or almond butter. Perf. My mum loves to add some walnuts or pecans to her oats for a bit of extra crunch. So simple, filling, tasty… and it's all gluten free, dairy free, soy free, plants based and vegan! I can't think of a better way to start my day, can you?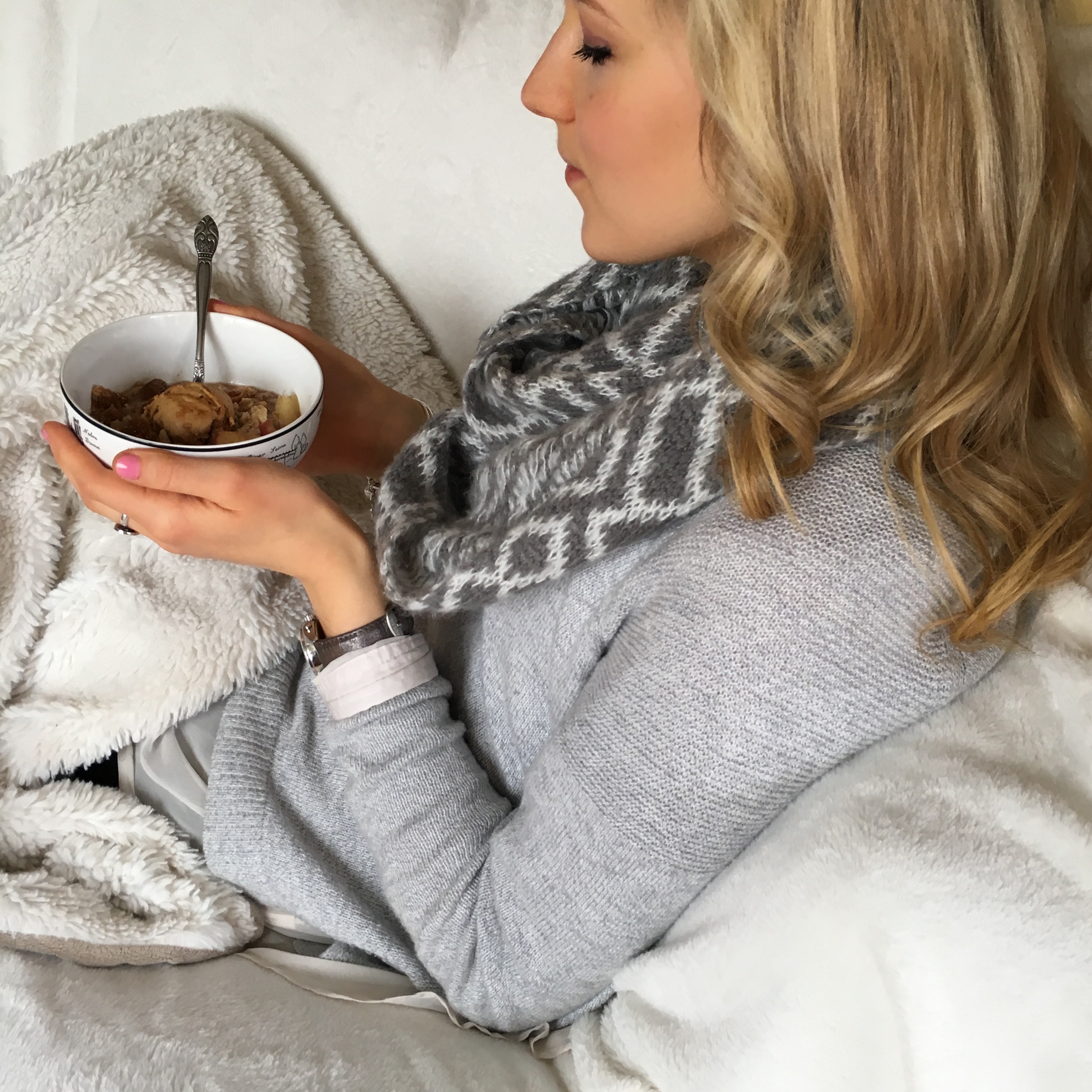 So today's healthy tip?! Eat more oats… but make 'em right, people! And let the natural sweetness of FRUIT flavor your "just right" bowl of porridge!