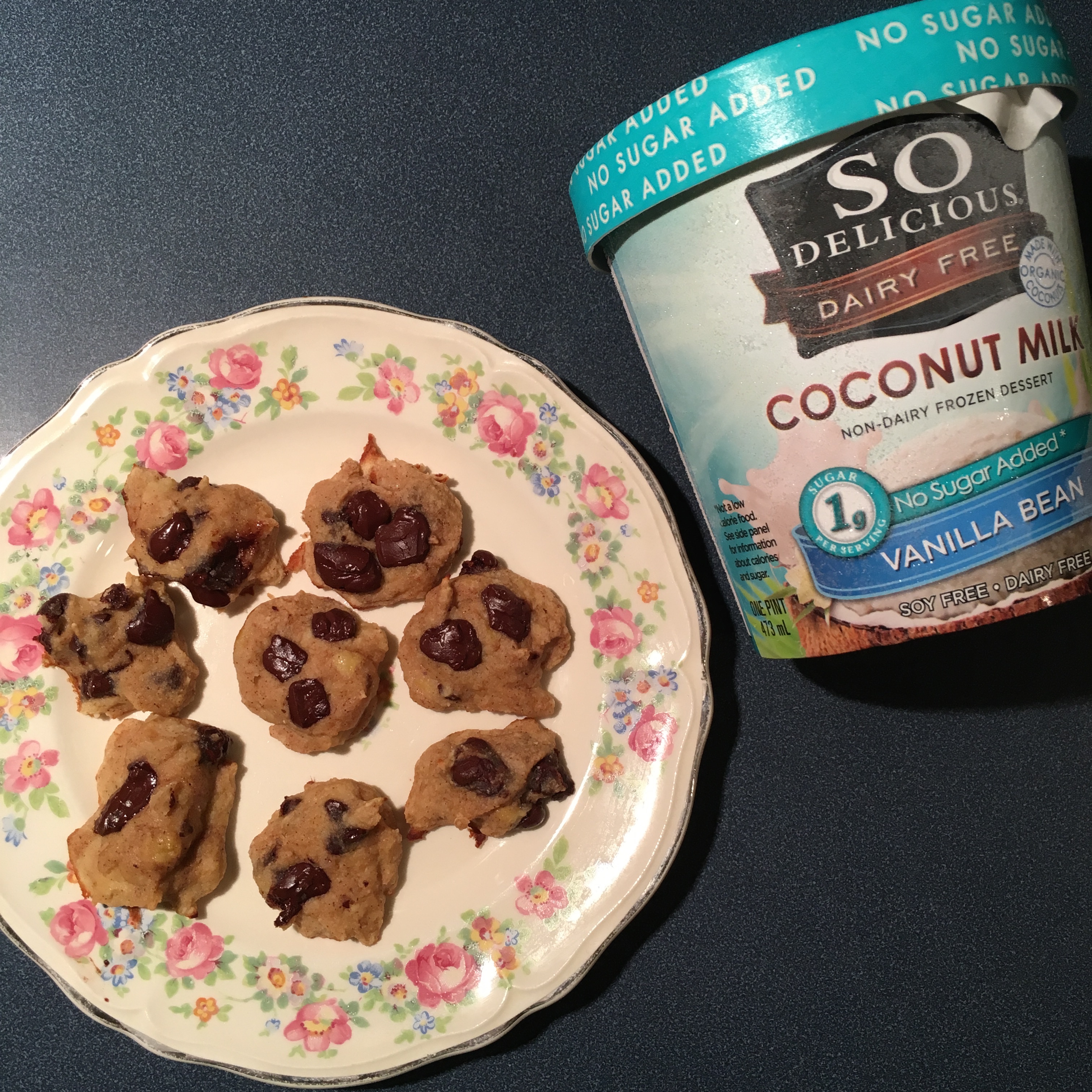 "A balanced diet is a cookie in each hand." -Anonymous
Nothing gets me motivated quite like DESSERT. Just knowing that I can guiltlessly treat myself to a 'yummy little something' in the evening is all I need to get through a day of healthy eating. I've always strived for balance when it comes to my diet, but let's be real, who doesn't love cookies? Well, my friends, here is the recipe for cookies that will love ya right back! They're a super simple, fun little recipe I came up with using just a few ingredients that I had in my kitchen.
I was craving something sweet, but I knew that it had to be gluten, dairy and soy free. I wanted it to be low in sugar, but still super tasty, so I came up with this easy recipe for 'just a few' chocolate chip cookies. I added ripe banana for sweetness, and coconut flour and powdered peanut butter for the flour. I threw in some salted dark chocolate chunks (yum). I paired these with a scoop of coconut milk ice cream for a delicious and nutritious little treat. Tastes just like cookie dough ice cream. YUM!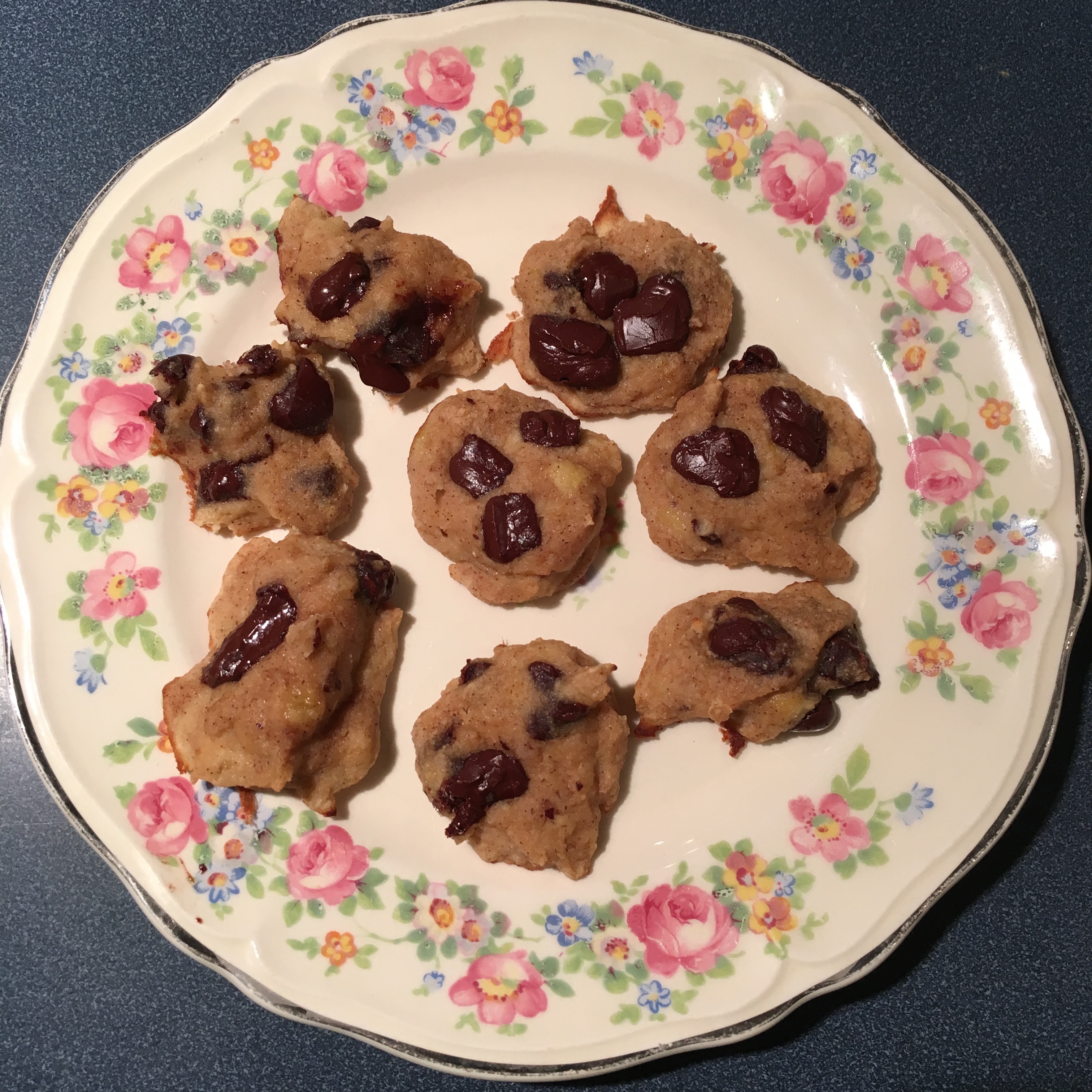 Banana Chocolate Chip Cookies
2015-12-06 18:25:59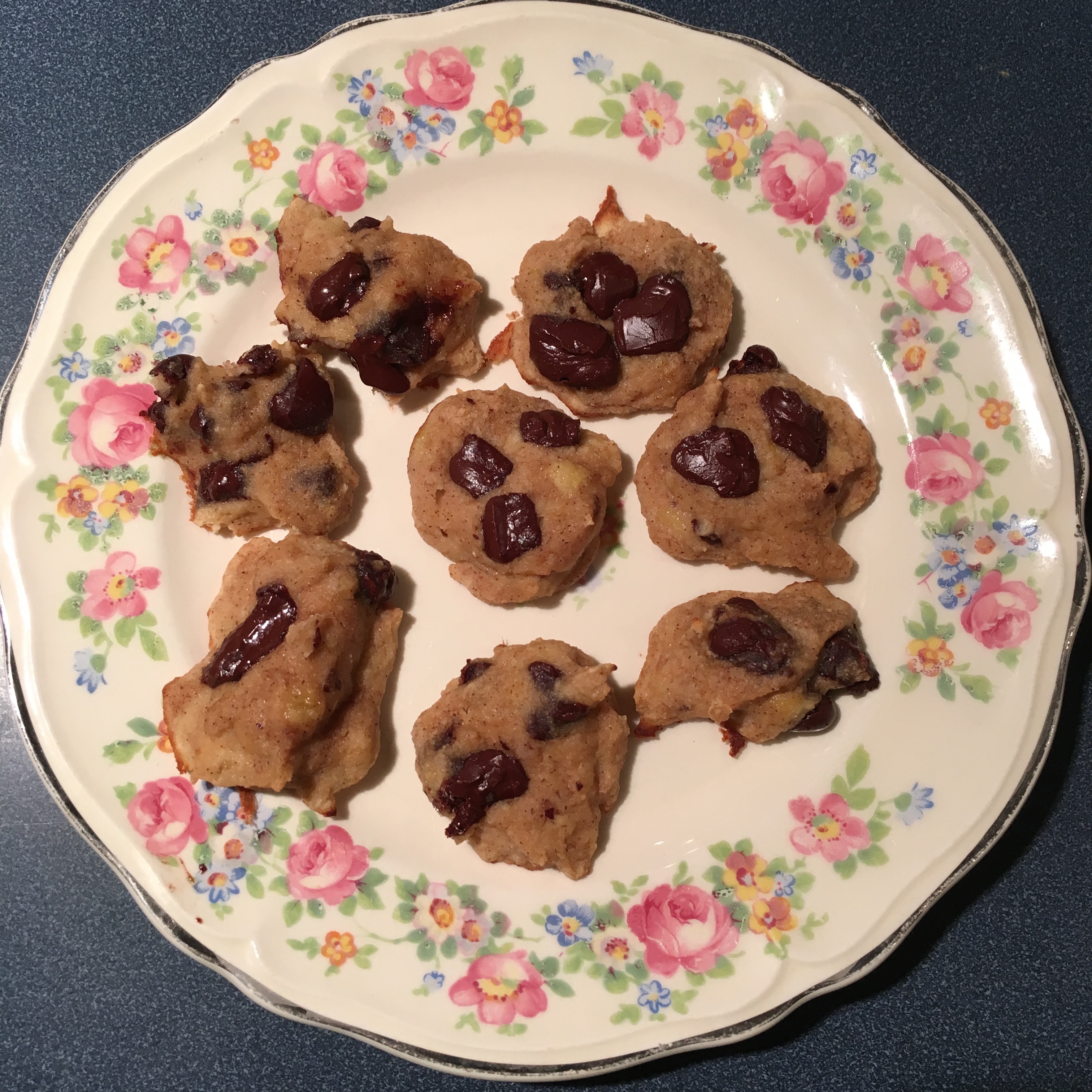 Serves 2
Who says you can't have healthy cookies? These delicious mini cookies are super delicious and totally gluten free, dairy free, soy free and delicious. And the best part? One serving yields 8 mini cookies. YUM!
Nutrition Facts
Amount Per Serving
* Percent Daily Values are based on a 2,000 calorie diet. Your Daily Values may be higher or lower depending on your calorie needs.
Ingredients
1/3 ripe banana
1 tablespoon powdered peanut butter
1 tablespoon coconut flour
1 egg white (* sub 1/2 flax egg for vegan option)
1 tablespoon chocolate chunks (I used Theo Salted dark chocolate)
Instructions
Preheat oven to 350 degrees Fahrenheit
In a small bowl, mash banana with fork
Add powdered peanut butter, coconut flour and egg white
Mix well and sprinkle with chocolate chunks
Spoon batter into teaspoon sized cookies onto lightly sprayed cookie sheet
Bake for 3-4 minutes or until golden
Let cool and enjoy!
Hello Healthy Eating http://hellohealthyeating.ipage.com/
What about you? What's your favorite way to satisfy a sweet tooth?