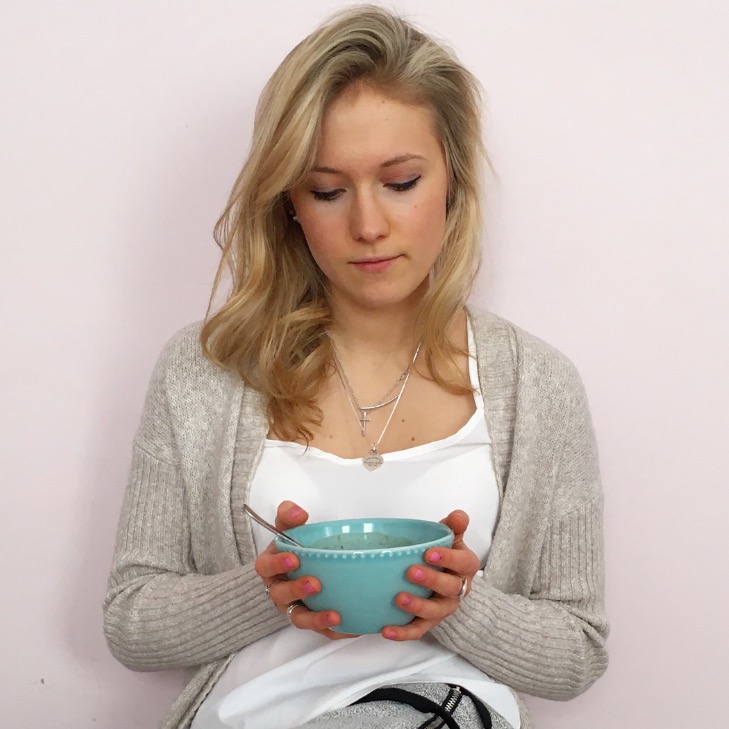 Say Hello to the Bowl!!
I just love my food in a bowl. Honestly, all of my favorite comfort foods seem to come in a bowl. I love a bright and colorful Buddha bowl, a nourishing bowl of hot lentil soup, a deep dish of chicken and rice noodle pho, a big bowl of spaghetti squash, a dainty bowl of chickpea pasta, a loaded bowl of gluten free cereal, a creamy smoothie bowl, a cozy bowl of fruity stove top oats… You get the idea. It's easy to carry, easy to clean, easy to enjoy so many flavors in just one bite. Even when I eat my nightly treat (dark chocolate) I break it into tiny pieces and I put it in a cute little bowl. So, in honor of my love of 'bowl food' I figured I'd share a few of my favorite bowls with you.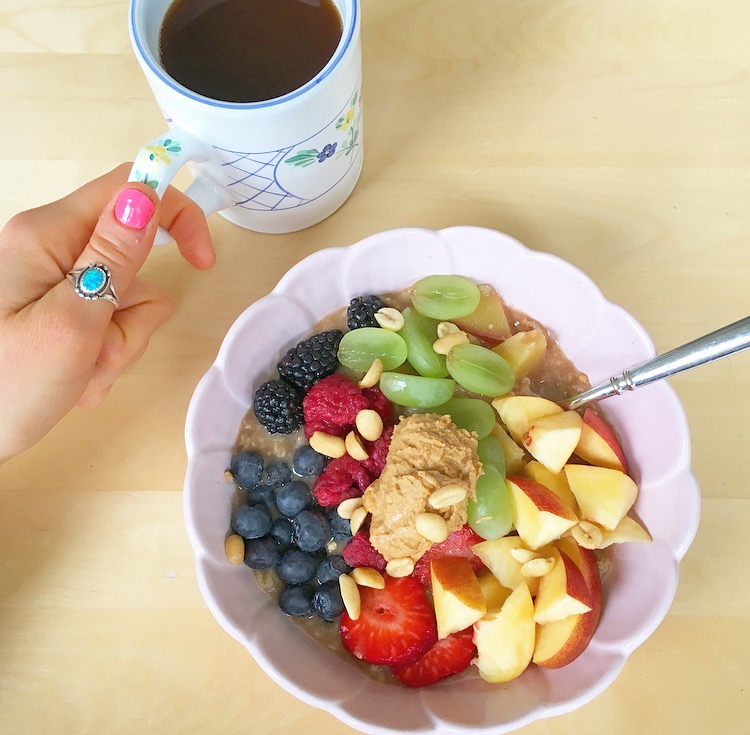 Oats!! Oats are always a good idea. Above is one of my fave oatmeal bowls from the summer, but even when fresh fruits aren't as abundant, oatmeal is always a good idea. Below is a yummy bowl of oats perfect for this time of year.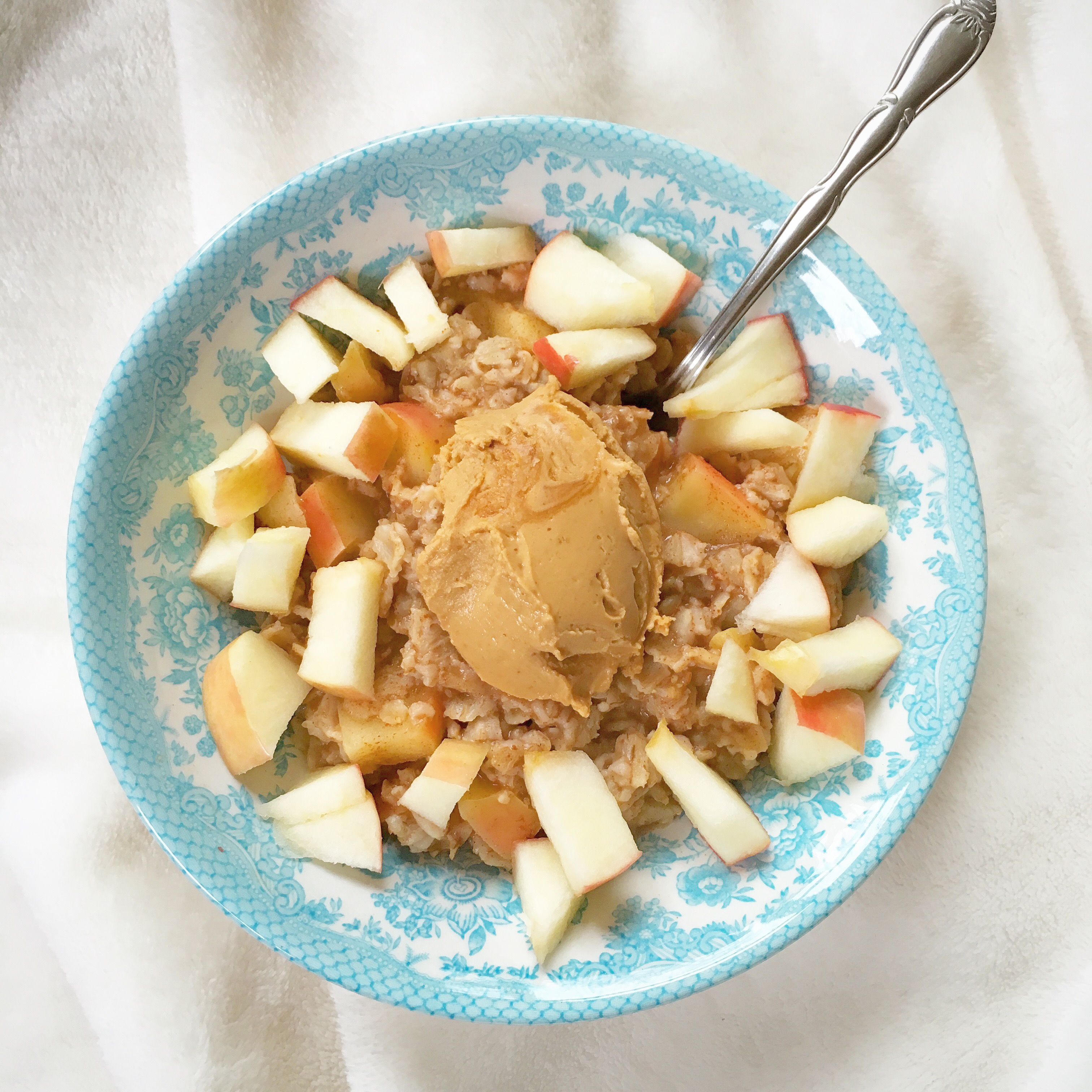 Random bowls are another one of my fave- when in doubt, just throw it in a bowl!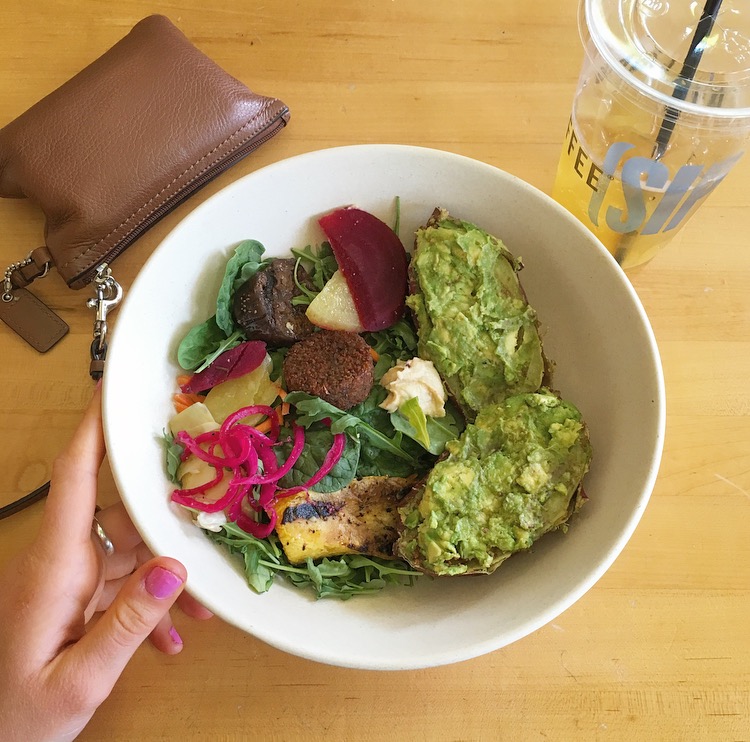 Oh, hello veggie soup! Nothing better than a warm bowl of cozy soup on a chilly December day.
Even salads are more fun when you toss 'em in a big bowl with plenty of room for extra fun.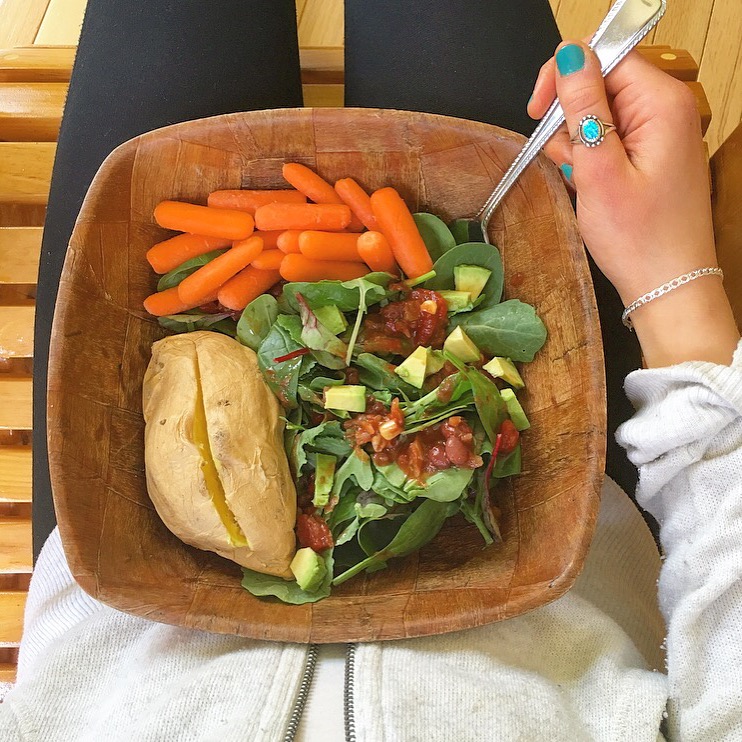 Satisfy that sweet craving with a creamy smoothie bowl!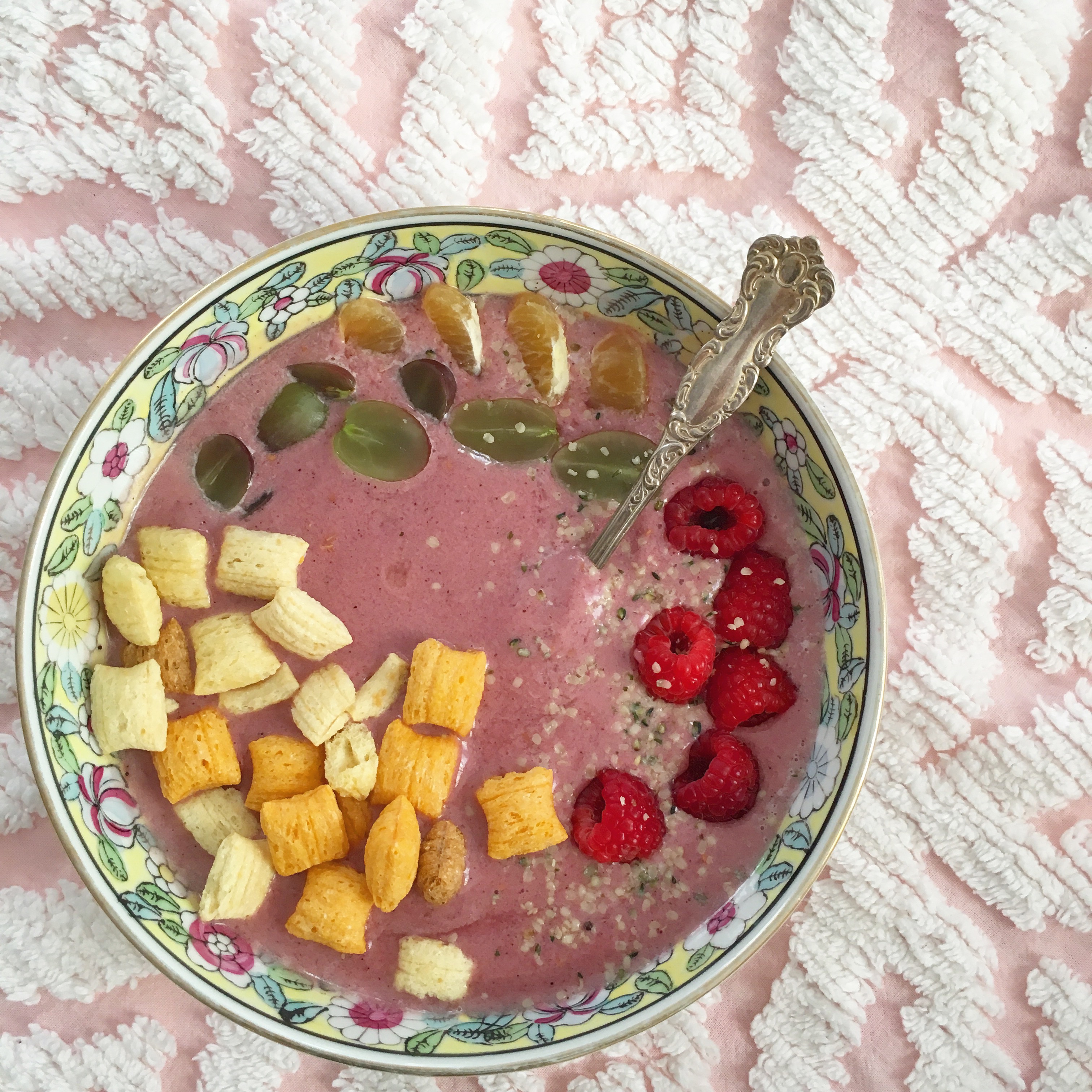 And of course there's the classic bowl of cereal– I keep mine gluten free and use almond milk, plus I add extra fruit and Pb2!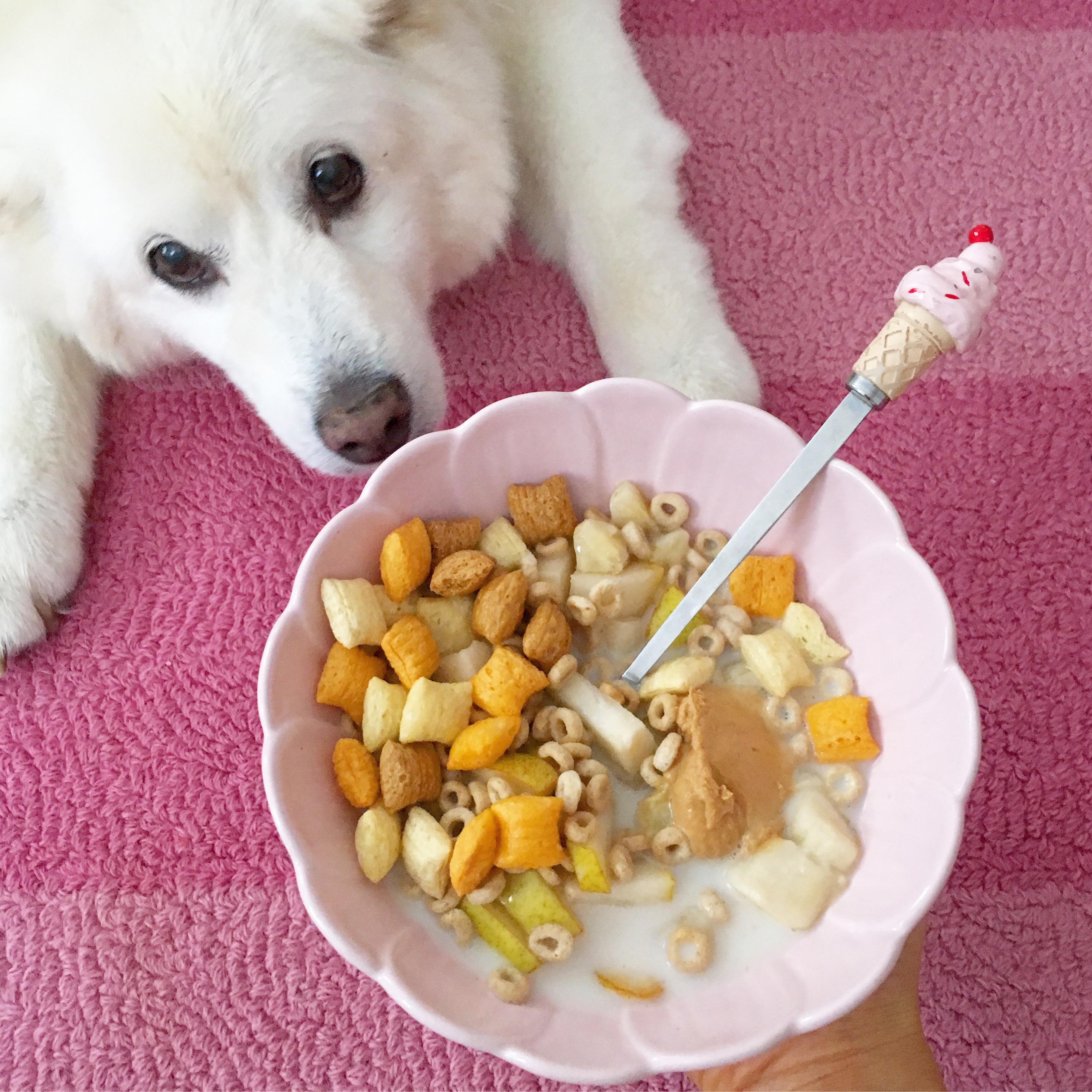 Bowl food is the best, don't you agree??