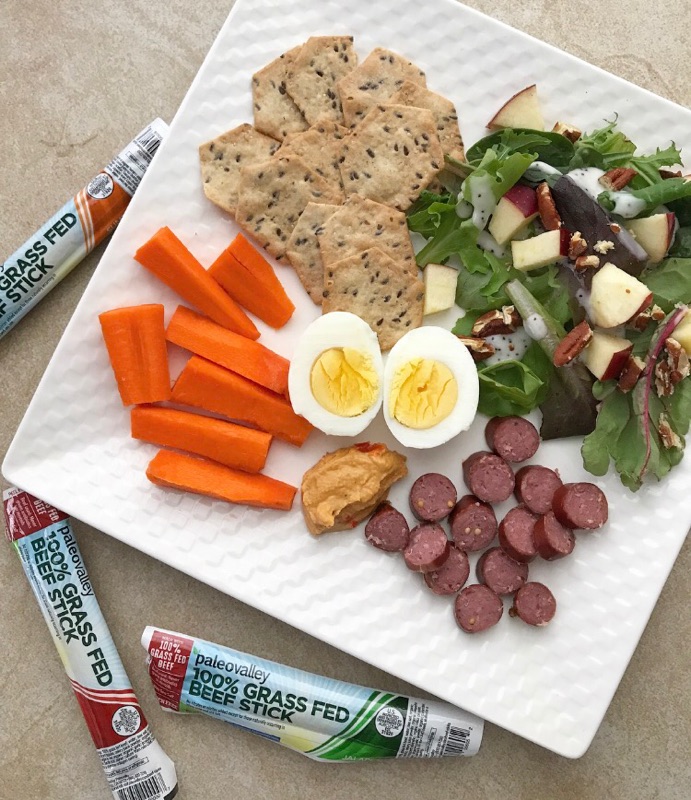 Hello healthy VARIETY. Lately I've been focusing on adding some variety to my diet. Sure, I have my favorites. Certain foods just make me happy. I tend to eat the foods I like… all the time. But there's something so nice about 'mixing it up' every now and then. Because I follow a restricted diet (gluten, dairy, and soy free) I'm always looking for new, fun ways to keep myself motivated. Like I said, I have my go-to's and I prefer to eat consistently (about the same amount everyday), but I love it when I find great new options.
Cue- beef sticks! I've never actually considered myself to be a huge 'beef jerky kinda girl.' What's in it anyway? Is it all beef? Is the beef grass-fed? Is there gluten in it? …And if there's not gluten in it, there's usually soy (trust me, I've looked). But Paleovalley is different. Their beef sticks are completely grass-fed and free of "problematic ingredients." So, when they reached out and asked me to try some of their products, I jumped at the opportunity to promote a company that has the same values I do.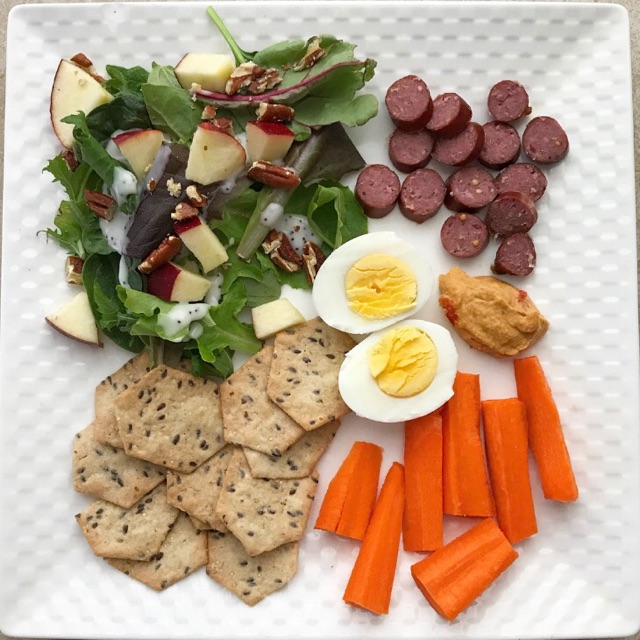 In fact, Paleovalley was created by a family who sought to heal their own health issues. They were motivated by a genuine honest need, and I respect that. Their mission is, "to inspire people to view every dietary choice for what it really is: a profound opportunity to love and care for oneself. Paleovalley products are a labor of love, and their only hope is that they help your family feel as vibrant as theirs."
As someone who is VERY sensitive to what's in my food, I know how important it is that I consume high quality ingredients. These beef sticks totally fit the bill. In fact, they were just voted one of the 'top snacks' by Paleo magazine! They're perfect for people following a paleo diet or just a restricted diet (like me.)
These are the perfect addition to a balanced lunch (cuz you guys know I'm a MEAL person). They're so tasty in a fresh garden salad with a side of avocado. Try them with roasted veggies, basmati rice, and some red pepper hummus. Beef sticks are also ideal as an on-the-go protein-packed snack. Stash one in your backpack to munch on with a handful of gfree pretzels. Grab a beef stick and an apple on your way out the door. Enjoy this little balance of satisfying protein and energizing carbs on your drive to work. Talk about a great new option!
These beef sticks come in 4 fun flavors- Original, Jalapeño, Summer Sausage & Garlic Summer Sausage. I'll be offering a giveaway on my Instagram soon… so stay tuned for that!
*Paleovalley is offering 30% OFF from May 21st to June 30th and all you have to do is use the code: hhe –Go ahead, give them a try!